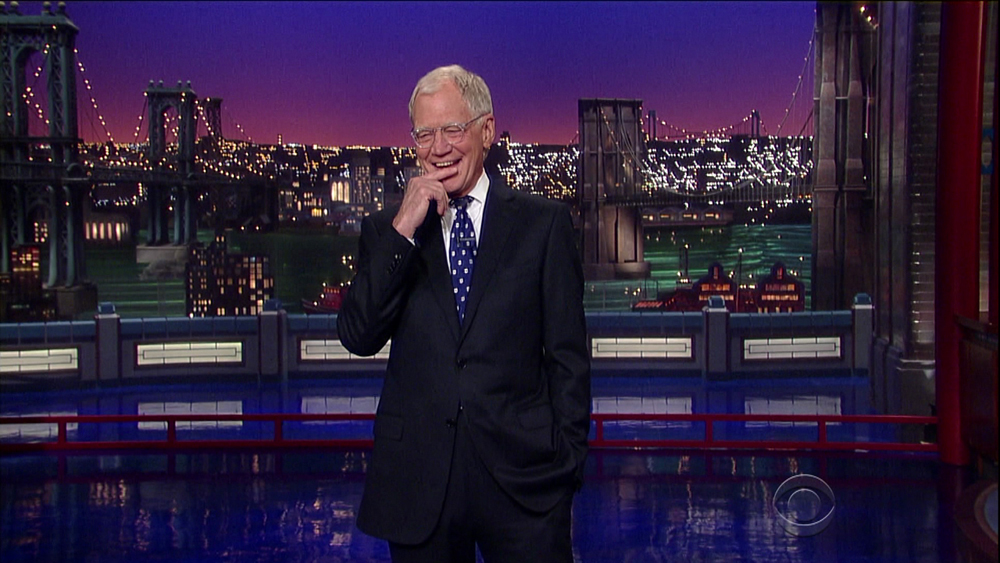 Last night, David Letterman's final Late Night episode aired, which concludes a 30+ year television career. I've been bracing for the impact since Dave's announcement in April 2014, but the tears still arrived two nights in a row. Bill Murray appeared as Dave's final guest on Tuesday's penultimate episode. He was also Dave's first guest, and their friendship deepened over the decades. Bill busted out of a cake before leading a crowd chant. These two guys are both idols of mine, and their interwined careers are the stuff of legends.
Dave, 68, who was the best late-night interviewer in the business, didn't seem emotional about leaving the show. He seemed ready. Dave has the distinct (and rare) pleasure of going out on top. No one will ever be able to accuse him of losing his edge. He'll always be cherished and missed. Even Dave's fellow late night hosts paid tribute. Jimmy Kimmel bid farewell to Dave with an emotional speech. He chose to air a rerun and asked his audience to tune into Letterman. Likewise, Conan O'Brien told his viewers to change the channel.
Dave's final entrance received a standing ovation that never wanted to end. Dave joked that his retirement would be eventful: "I hope to become the new face of Scientology." He also said, "When I screw up, I have to go on somebody else's show to apologize." This was a subtle reference to the 2009 scandal where Dave revealed his affair with a staffer. The way Dave handled the situation was frank and well spoken. He didn't dwell on the matter last night, but he knew people would remember the one red mark in his otherwise stellar history.
The farewell show itself was a classy, laid-back occasion with retrospectives and a comedian-studded Top 20 list called "Things I've Always Wanted to Say to Dave" list (screencaps below). Bill Murray read the final entry, and then they had an awesome hug.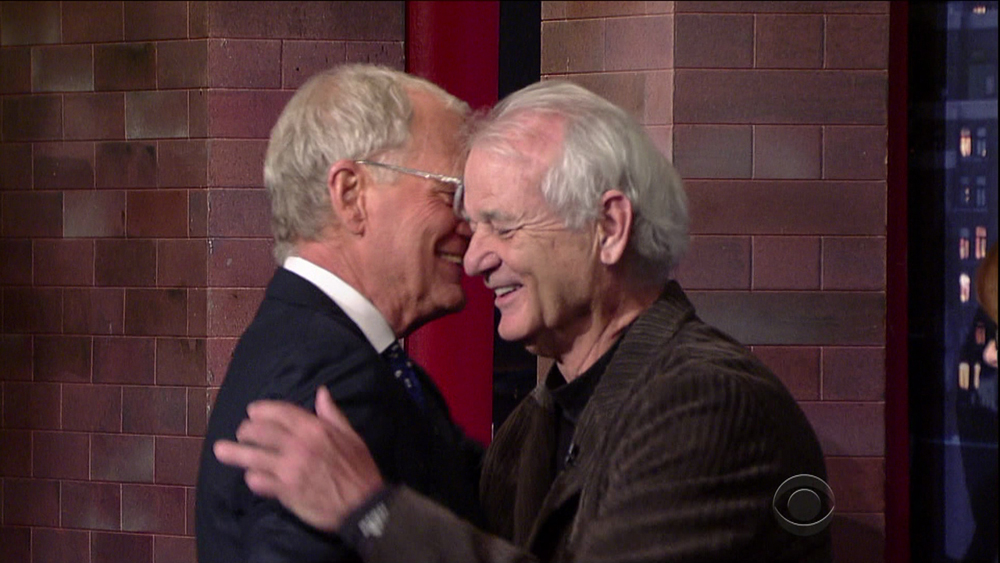 Dave ended his show by thanking his wife and son, who sat with the audience. He introduced his favorite band, The Foo Fighters, for a special performance of "Everlong." (The band famously performed the song when Dave returned from quintuple-bypass surgery in 2000.) Dave Grohl and his boys actually wore tuxes for the occasion! As the Foos did their thing, a highlights clip played and fireworks went off outside the Ed Sullivan theater. The screen froze as Dave raised his hand to the audience a final time. #ThanksDave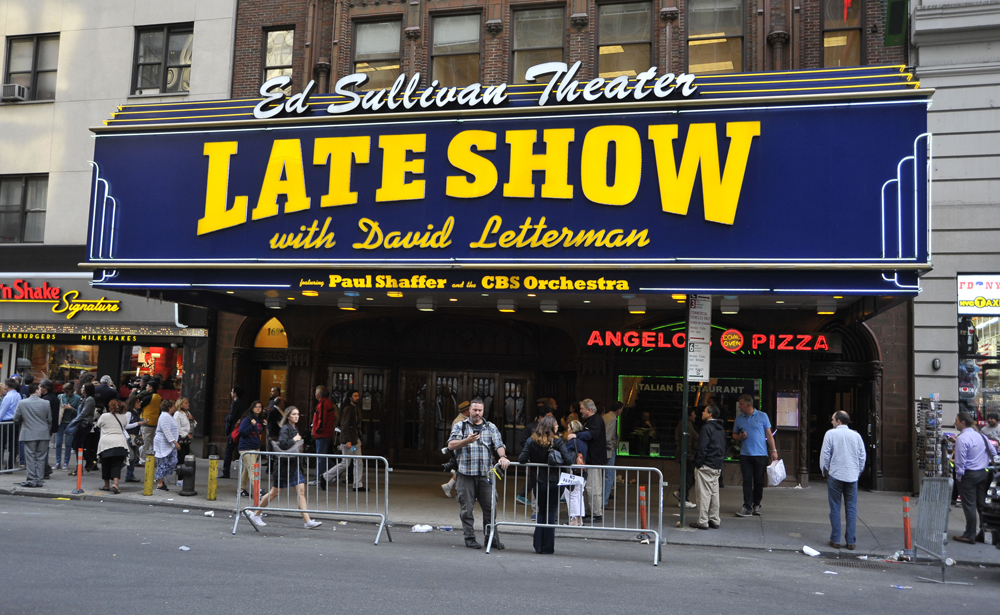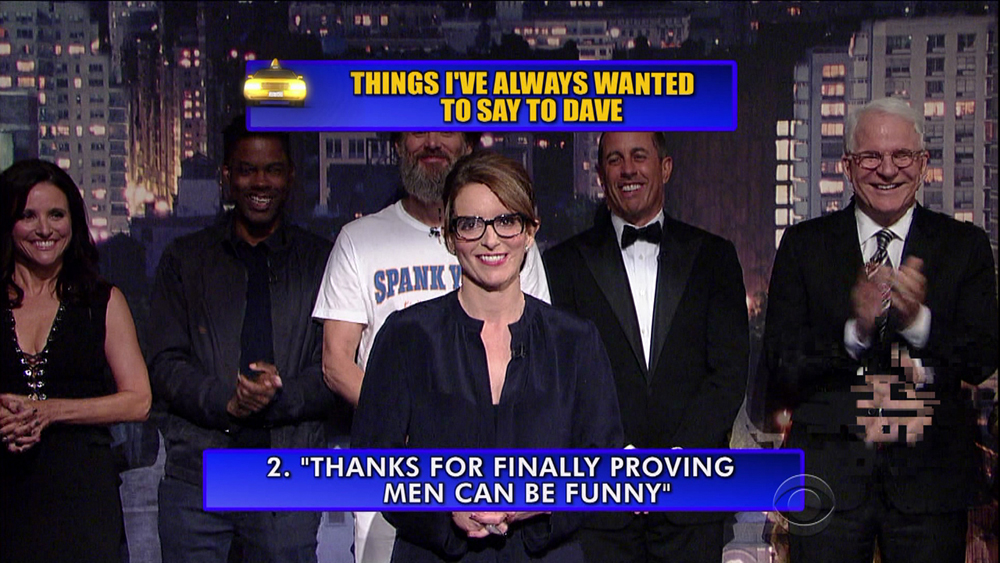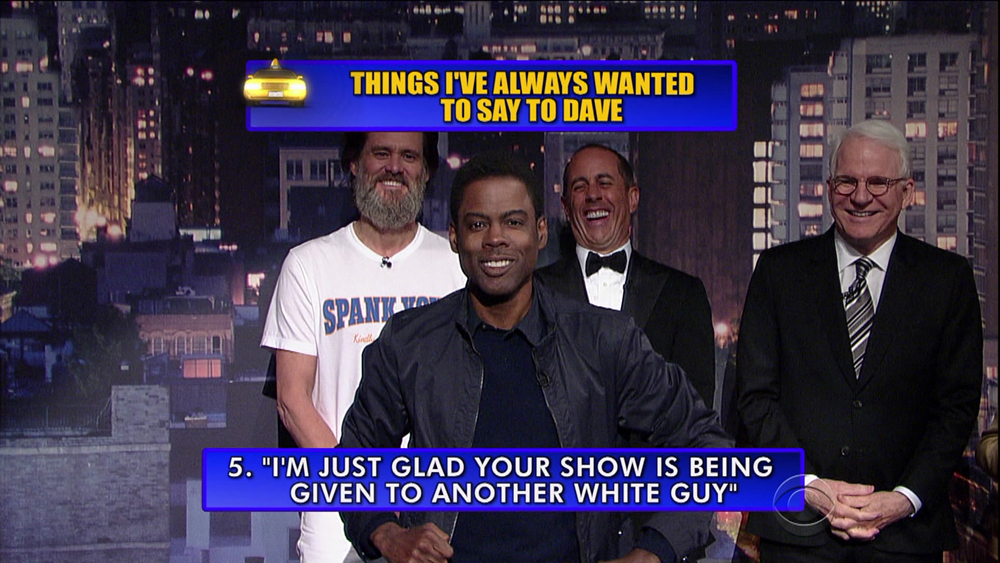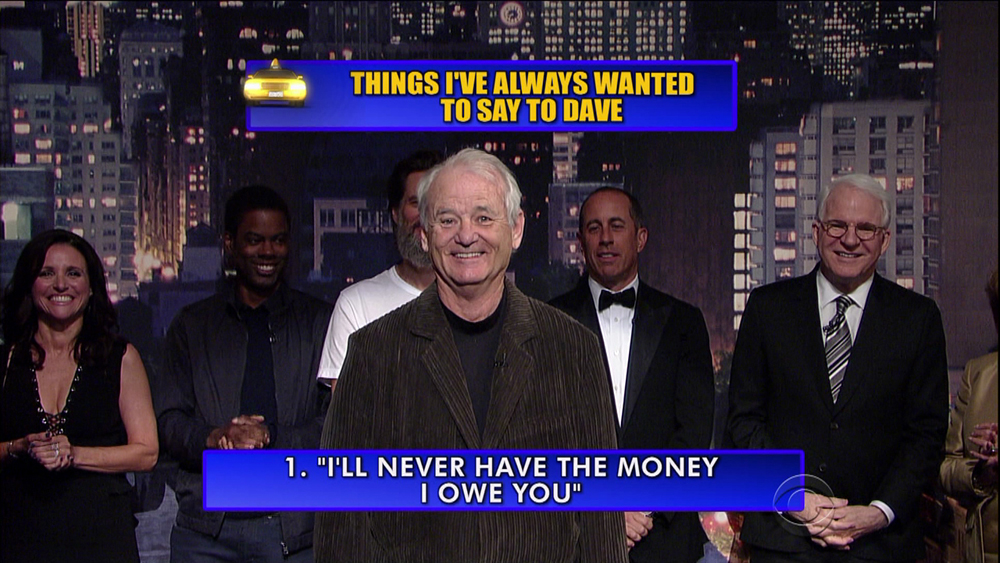 Photos courtesy of WENN