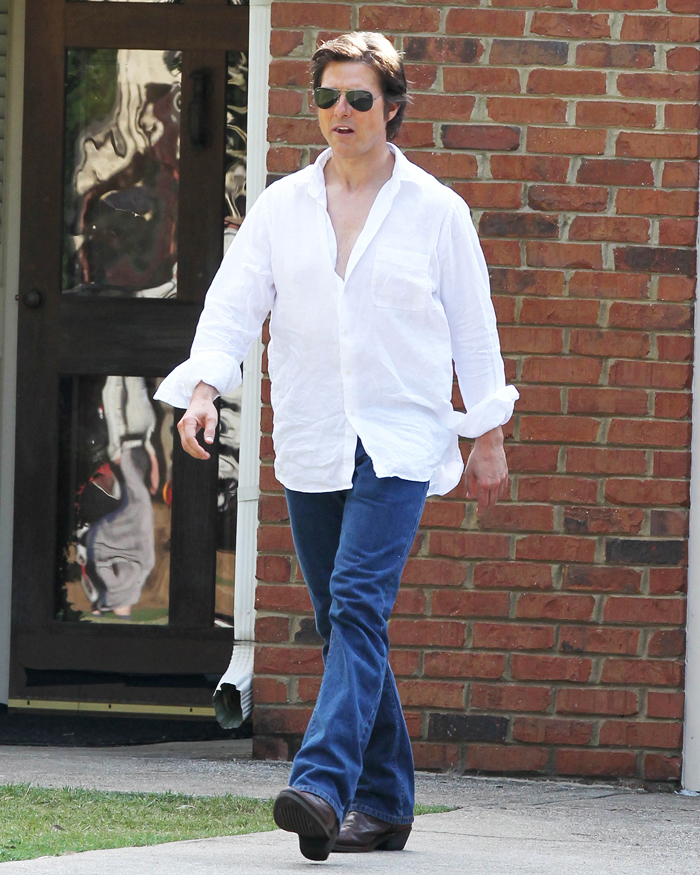 Here's a first look at Tom Cruise on the set of Mena, which is filming in Atlanta. Tom is in the same city as the Captain America: Civil War production. Mena is the awards-baiting vehicle where Tom plays Barry Seal, the drug- and gun-trafficking pilot who worked for both 1980s cartels and the CIA. Seal tipped the scales at 300 pounds. No one thought Tom would gain all of the weight, but industry insiders expected him to gain "a significant amount."
These photos do not reflect such a weight gain, which is puzzling. Tom never does anything halfway, so the decision to not alter his public appearance feels out of character. His version of "fat" is wearing a loose, rumpled shirt. Dude finally moved out of the action-movie comfort zone he's inhabited for the past decade. Yet he's not going to properly stuntqueen an Oscar bid. I can't knock him for not wanting to screw up his metabolism with a quick weight gain scheme. But Tom's not even wearing a fat suit!
Lainey has some other photos where Tom has a gap in his teeth after his character gets punched. (That's what happens when you mess with drug cartels.) In these pictures, Tom's shown alongside Sarah Wright, who plays pregnant Lucy Seal. The press always sets Tom up with co-stars. Fortunately for Sarah, she's married (to Eric Christian Olsen of NCIS: LA). These photos of Tom with his movie family make me a little sad. He has plenty of time to star in all of these films, but we won't see him carrying Suri around anytime soon. He can only pretend to be a present father. Reality is too much.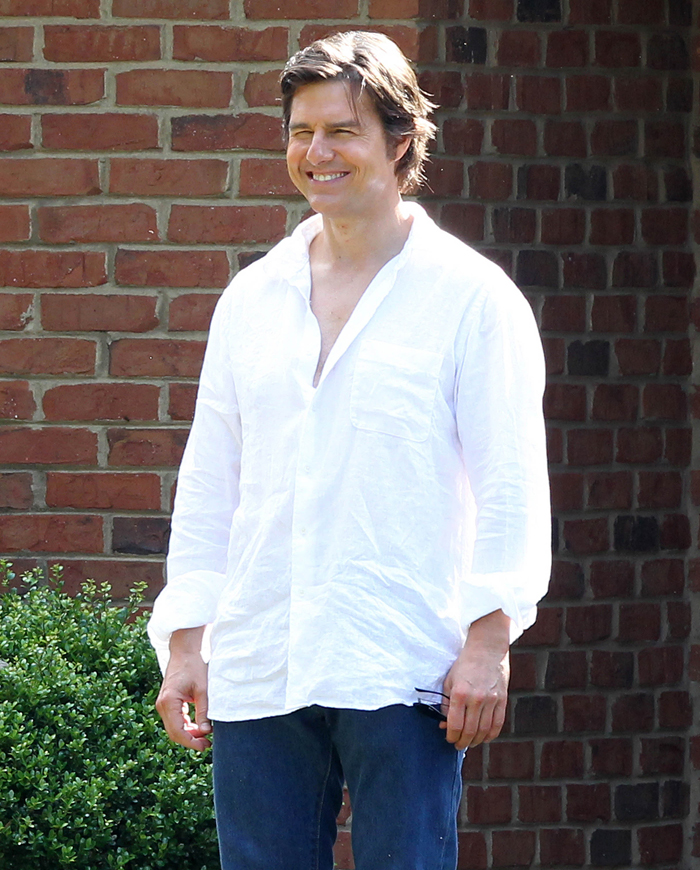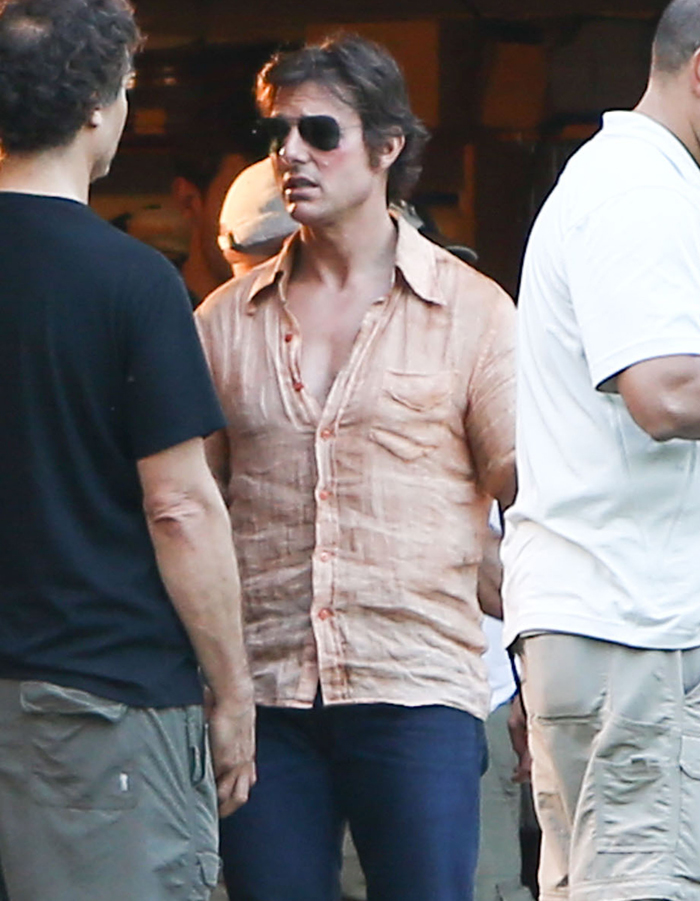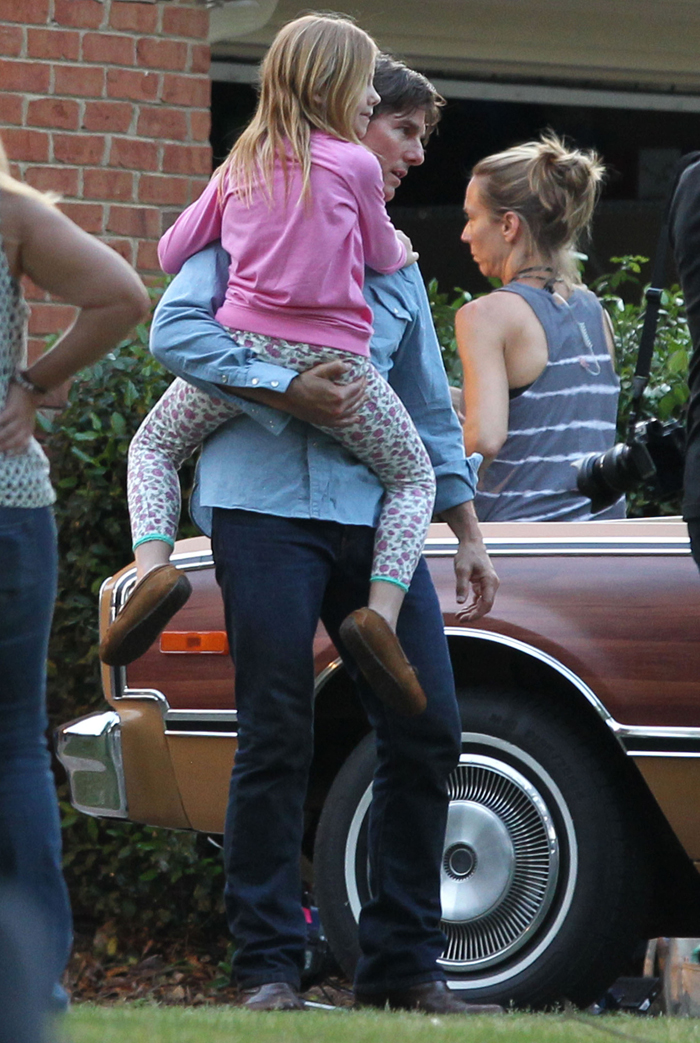 Photos courtesy of Fame/Flynet