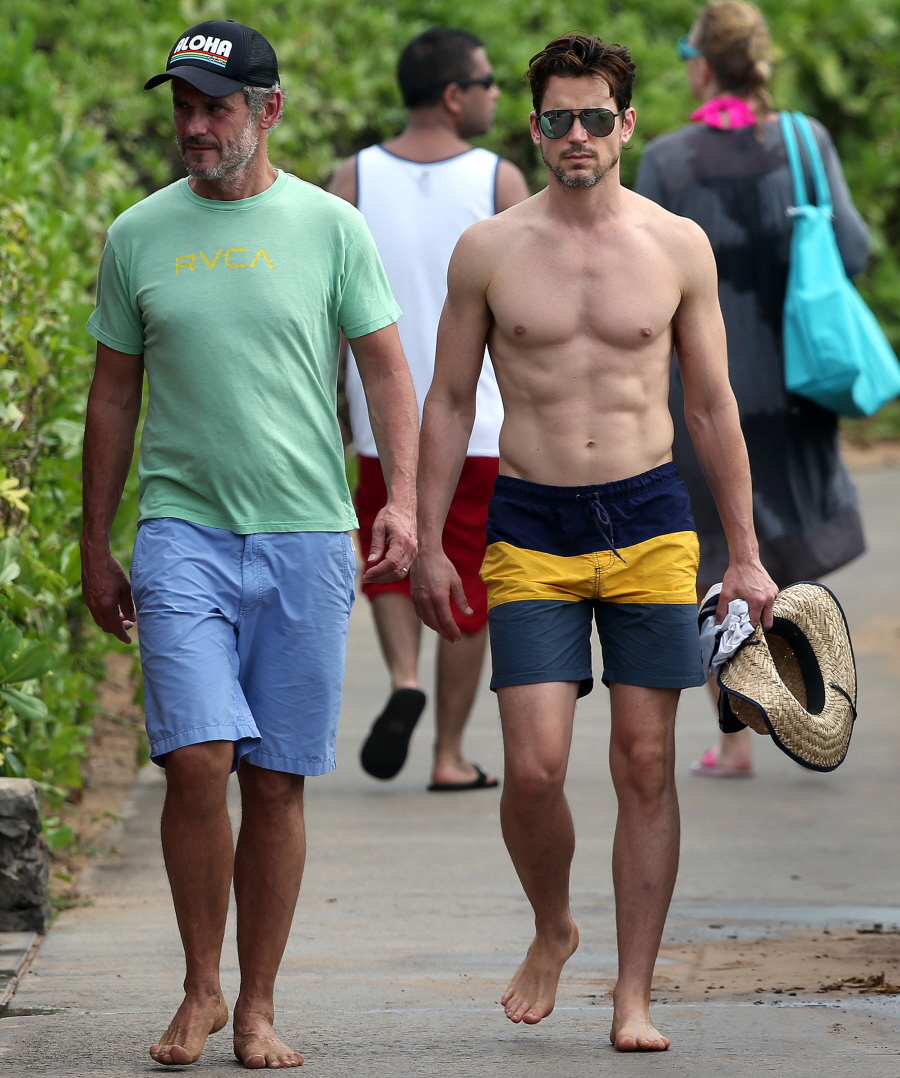 We always have requests for MOAR Matt Bomer, and we've had requests for coverage of Matt's family vacation in Maui. So here you go: Matt Bomer shirtless with his husband, Simon Halls. I assume their kids are there too (they have three kids: Walker, Kit and Henry), but I don't see any photos of them. Besides, why would you want to look at anyone but Matt Bomer?
Regarding Matt's general beauty and physique… I basically watched White Collar for five seasons because Matt Bomer is beautiful and physically perfect in every way. True story: I ended up with a big crush on Bomer's costar Tim DeKay as well, and DeKay always talked about how Bomer was beautiful and in crazy-awesome shape. Like, Bomer is ALL muscle. As you can see.
This is probably a nice family vacation for them before Matt has to go on the road to promote Magic Mike XXL. Hopefully Matt's part in this film is a lot bigger. I actually liked the first Magic Mike, but I wanted more Bomer!
PS… I wonder if people are still mad that Bomer wasn't cast as Christian Grey? After seeing these photos, I'm a little bit mad about it.
PPS… Simon's pretty hot too, right?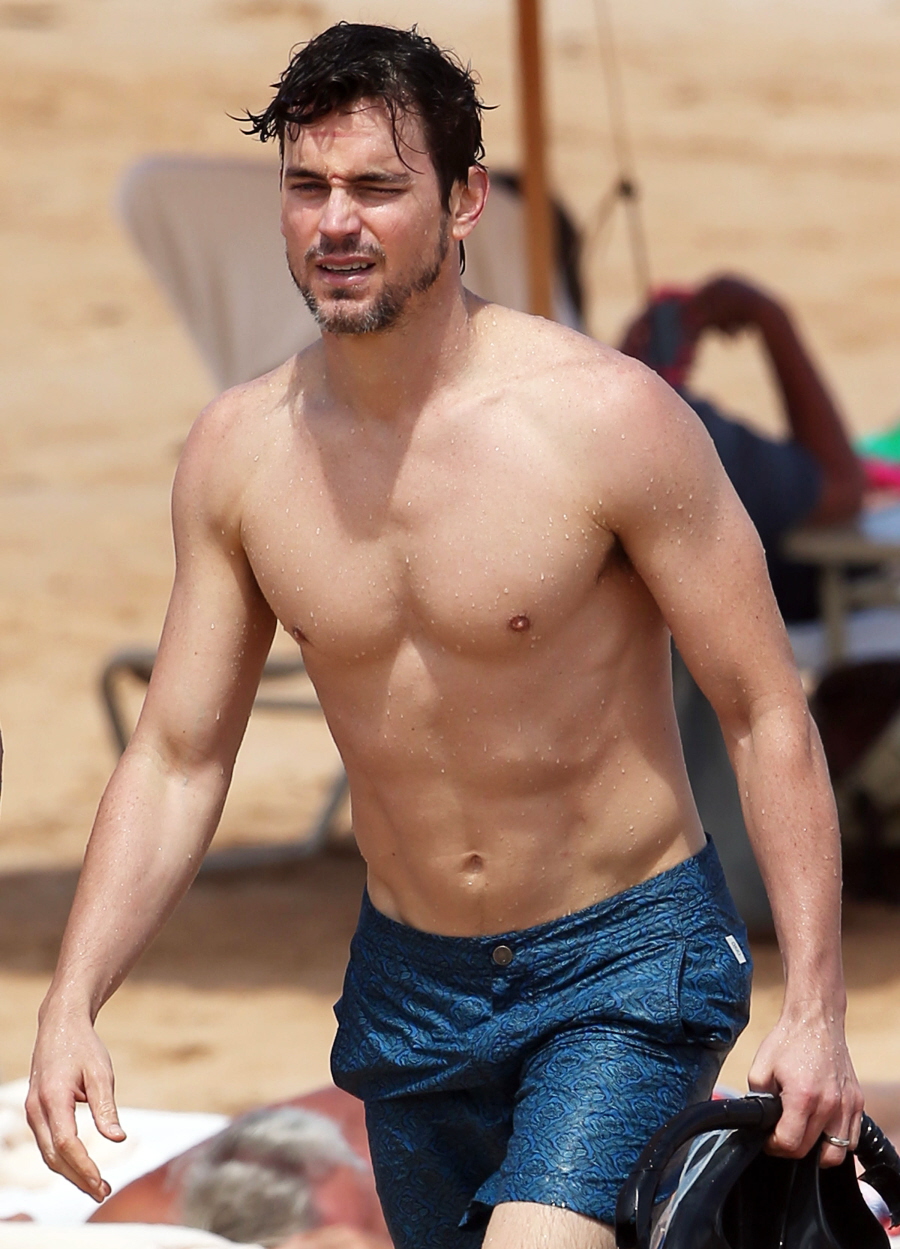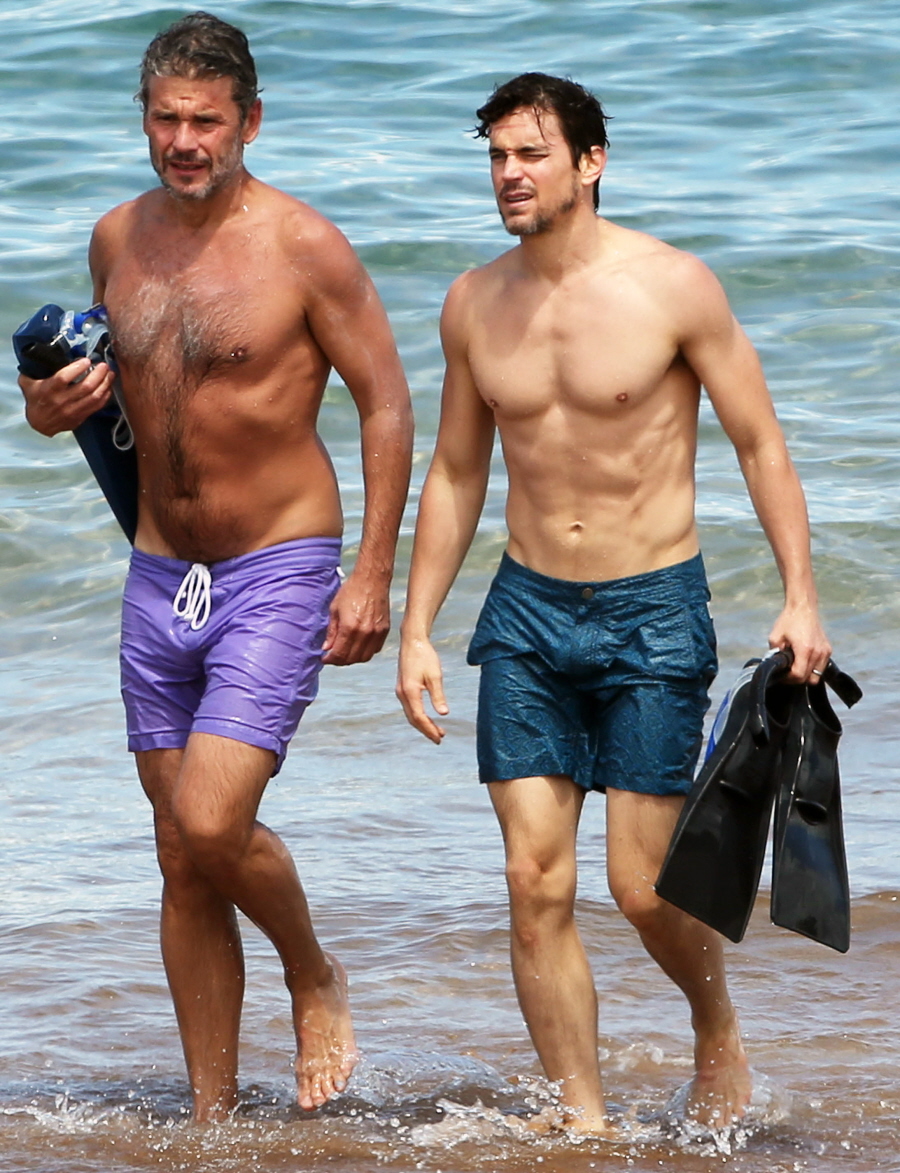 Photos courtesy of Fame/Flynet.