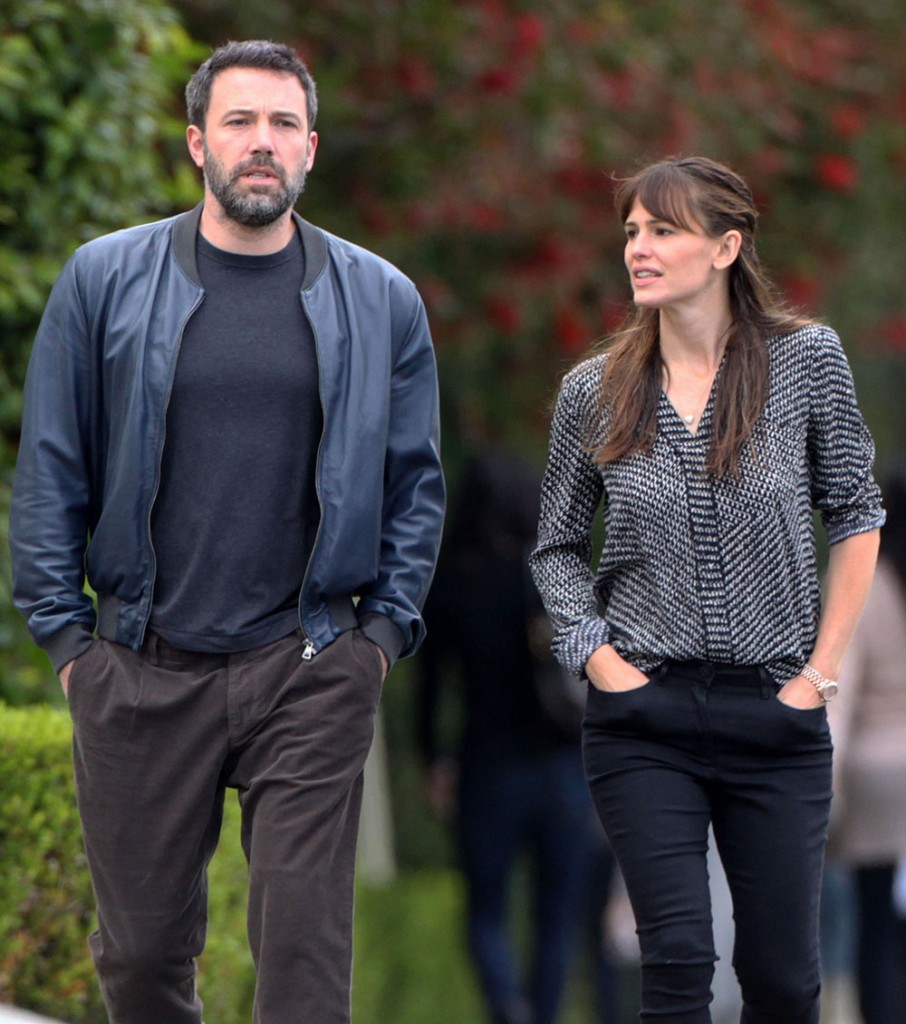 Last year, Ben Affleck got in trouble in Las Vegas for counting cards at blackjack tables. He was blacklisted from playing at The Hard Rock Casino, however the casino was careful to mention to the press that Affleck was still welcome there, just presumably not at blackjack. Affleck loves to gamble, signs point to it being an addiction, and the tabloids have been calling it a problem for his marriage for years.
Radar Online claims that Ben and his wife, Jennifer Garner, haven't been spotted together for 31 days. They point to the couple's separate schedules, and Ben's gambling, as evidence that they're having problems. Here's part of their report. It all sounds circumstantial to me.
Garner was photographed having lunch with a friend at Sant Ambroeus in Manhattan on May 13. She left their kids, Violet, 9, Seraphina, 6, and Sam, 3, back in L.A. But according to insiders, Affleck was not playing babysitter. Instead, he was spotted gambling hours away in Las Vegas!

Twitter user @LetsGoBulls11 posted at 3:19 am on May 14, "Ben Affleck here at the #Venetian, high stakes #poker #Vegas."

Hours later, Affleck was back in Los Angeles, photographed taking his kids to school and looking slightly worse for the wear.

As Radar has reported, Affleck has increasingly been spotted outside the family home as his marriage has crumbled. He was also photographed in Las Vegas on May 3, where he played high-stakes poker for several hours, according to reports.

And on Garner's birthday, April 17, he was spotted on a solo trip to Canada — not wearing his wedding ring.
I do think that Affleck is trying to find himself, and he obviously still struggles with fame. He's mentioned repeatedly that he hated being a tabloid fixture during the J.Lo debacle. He's still a tabloid target, sometimes with good reason.
I'm a Garner-Affleck looney, so take my opinion for what it is. I don't think some time apart and Ben's gambling add up to a divorce. They fly on private jets and their jobs take them around the world. Of course they're going to be in different places at times. Radar also claims to have a quote from an insider who says Ben has "told Jen that he wants the official [divorce] statement to come out before their ten-year wedding anniversary on June 29." I really doubt this is true. Ben revels in his status as a family man and he uses it for legitimacy in Hollywood. They have young children together that they adore. Jennifer has said that marriage is work too, and she seems like she'll stick around no matter what. Radar and their sister publication The Enquirer have made these claims for years. They could be onto something, but I really hope not.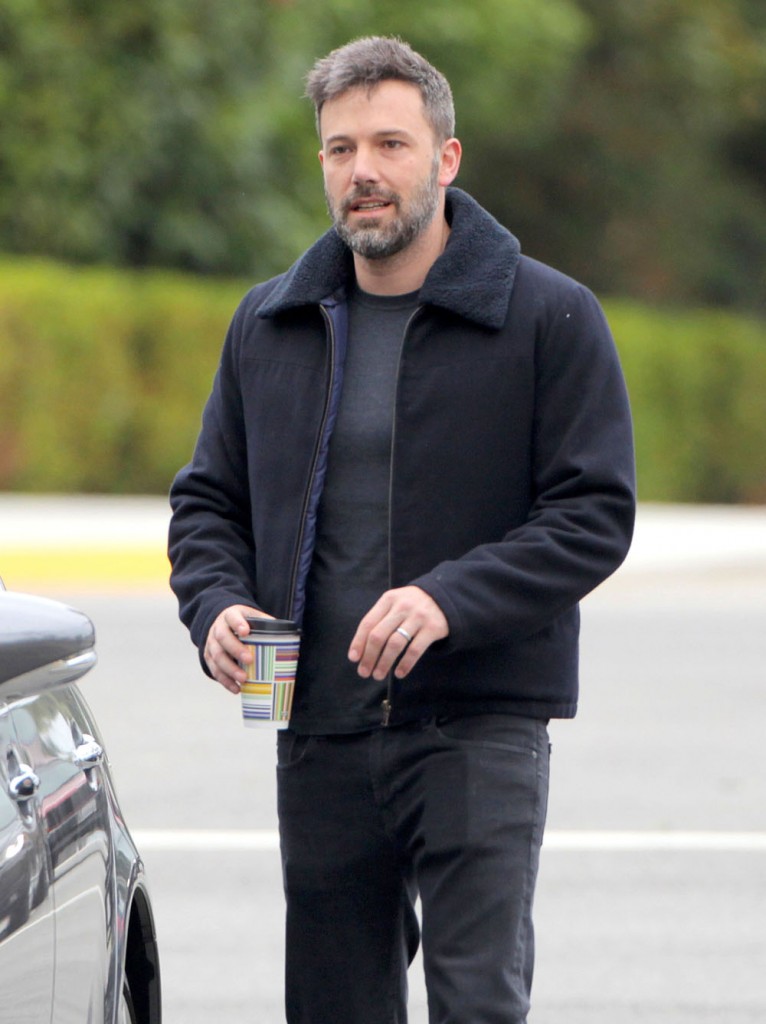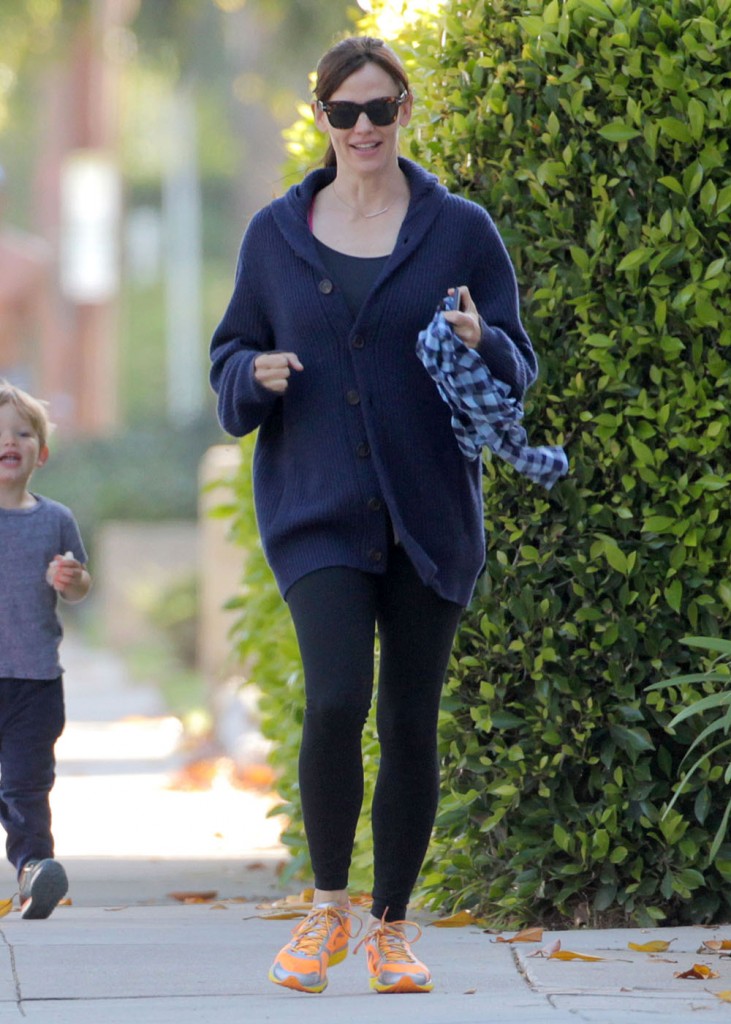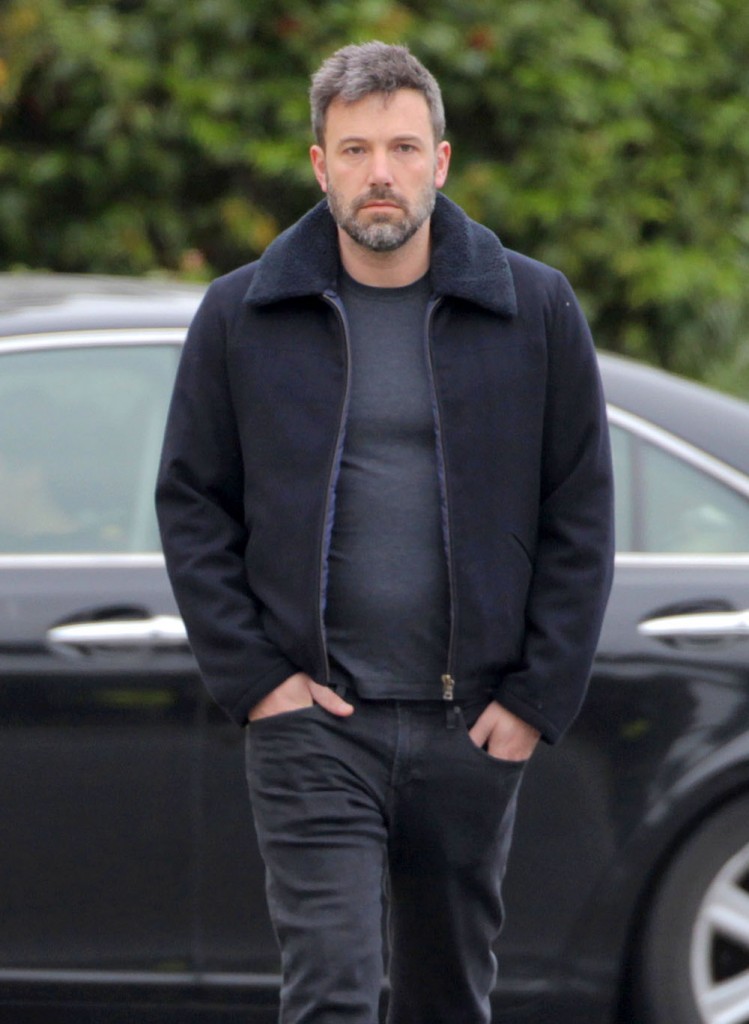 Photos are of Ben out getting coffee yesterday, 5/26. Jennifer is shown on 5/19. Photo of Ben and Jen together is from 4-24-15. Credit: FameFlynet