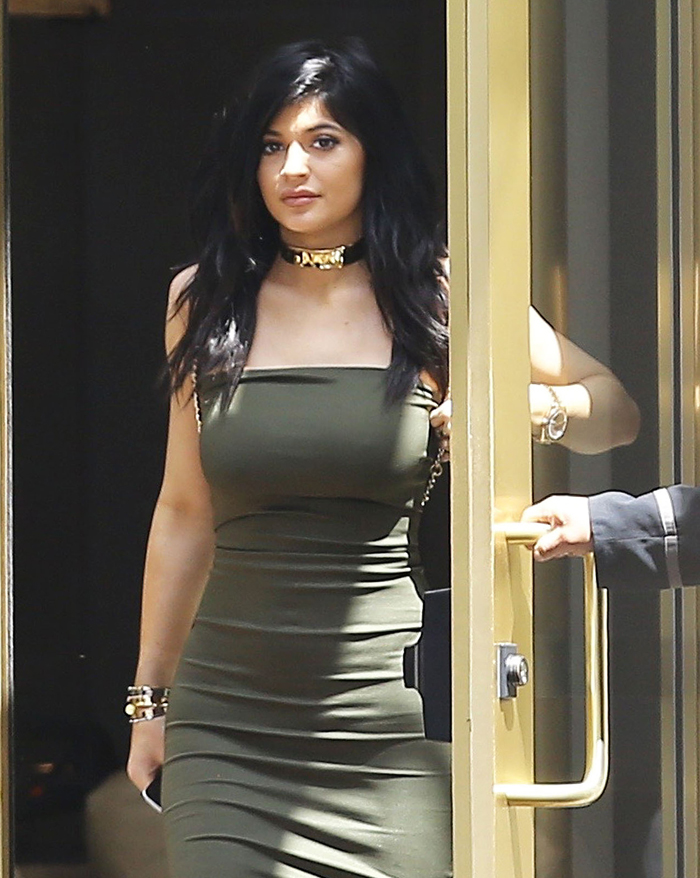 Here's a photo of Kylie Jenner outside Kendall's apartment building. Tyga was along for the ride as always. Next week's episode of KUWTK will reportedly talk about 17-year-old Kylie's, um, social life. You can see an (autoplay) clip of the teaser here. Khloe talks about how she "just switched Kylie's birth control pills." Kris Jenner asks, "Do you take it for your skin?" Kylie makes a face, and Khloe asks, "What do you think she does all day, knit sweaters?" Is this how the show will confirm Kylie's relationship with Tyga, age 25?
Something less gross. Kylie and Kendall are promoting their clothing lines with PacSun and TopShop. They sat down with The Sunday Times (via E! Online) to discuss how they fear the aging process. Both girls are so young. This doesn't surprise me at all, considering the family we're discussing:
Kylie: "I'm scared of the day I turn 19. I really don't want to grow past 18." [Looks at Kendall] "You'll be 20 this year — that's crazy. And any second you'll be, like, 21, 22, 23…"

Kendall: "It's scary. Life is scary. It's just scary to think how fast everything is rolling and you can't stop it. It's rolling right now. You see a picture and you've changed so much in a year."

Kylie: "I've done so much, physically and whatever."

Kendall: "I think social media has taken over for our generation. It's a big part of our lives and it's kind of sad. I hate it sometimes, like, I literally want to throw my phone so I can't look at it. It's all a made-up world if you think about it. Social media, everything, this interview, everything. It's not real."
[From The Sunday Times via E! Online]
Kendall's pulling a Kate Upton here. Both models boosted their careers using social media. Kendall scored an Estee Lauder contract specifically because she has so many Instagram followers. Brands want to create buzz, so they select models who have large internet followings. Kate Upton's been dissing social media like crazy, and her alleged attitude over many things could destroy her career. Kendall needs to be careful.
FYI: Kendall tweeted some awesome support for Caitlyn Jenner yesterday.
be free now pretty bird.

— Kendall Jenner (@KendallJenner) June 1, 2015
Here's Kendall with Wu "Kris" Yifan on the cover of Vogue China.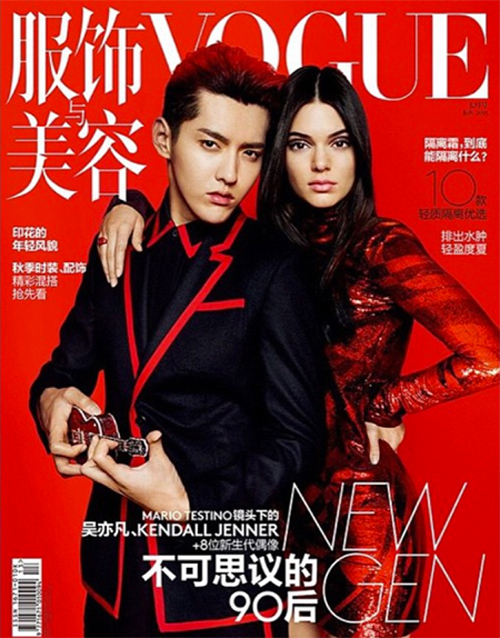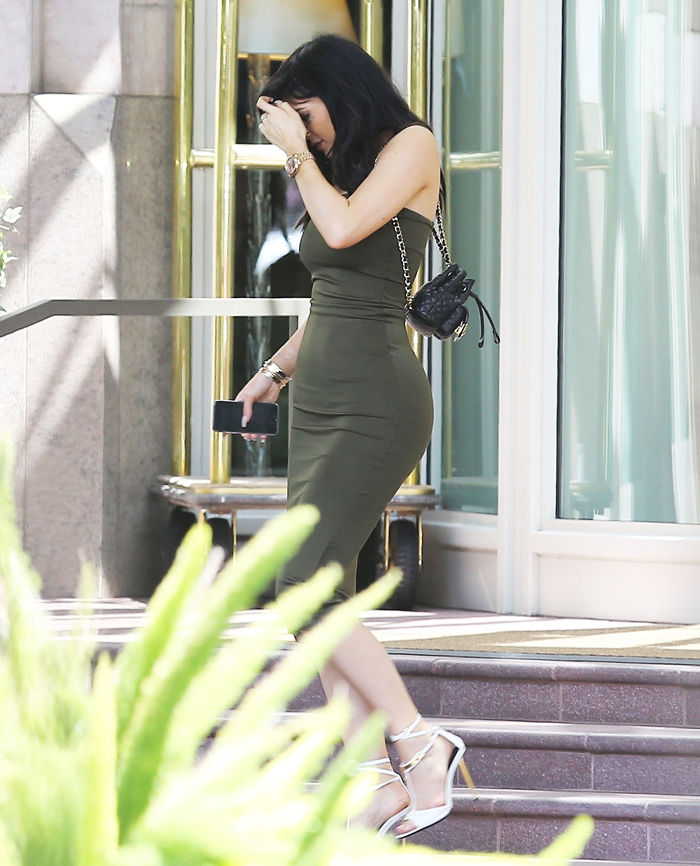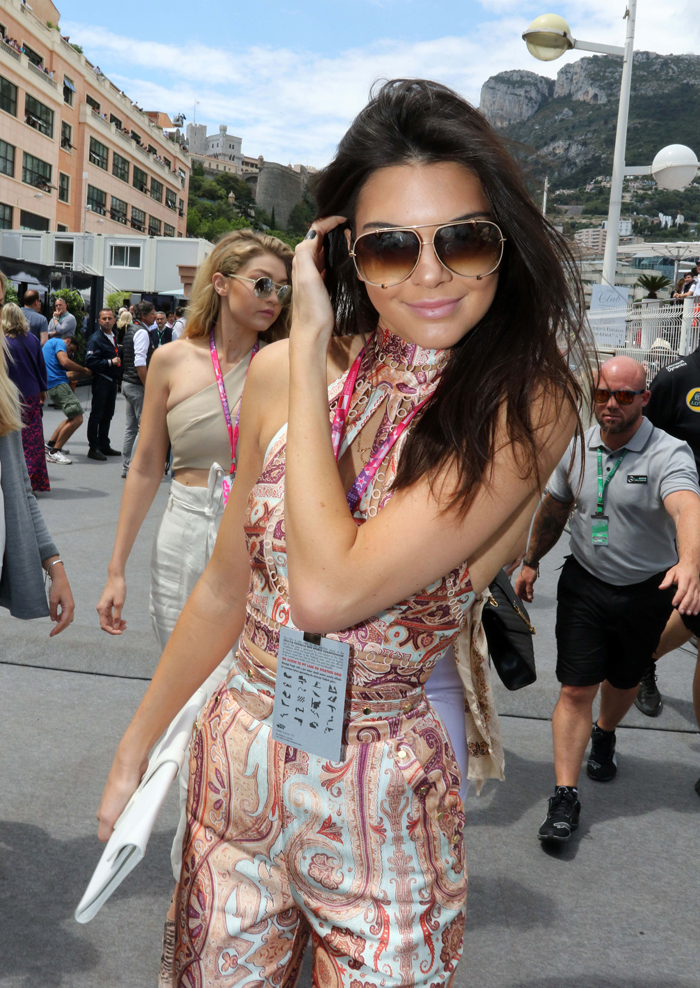 Photos courtesy of Fame/Flynet & WENN