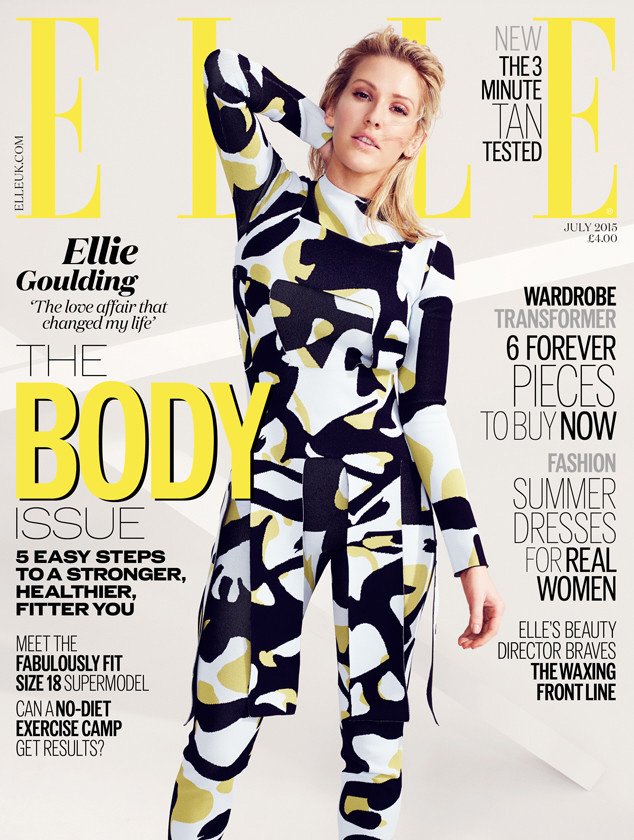 I've gone from not really caring about Ellie Goulding's music to being actively annoyed by her voice in the past year. I think it was that song she did for the Fifty Shades of Grey soundtrack that finally did it for me: that song is crazy-annoying and Ellie's voice grates on my last nerve. If Ellie is your jam, more power to you. But I'm not into it. Anyway, Ellie covers the new issue of Elle UK and she ends up talking about a tabloid story that's been out there for more than a year: that she is the subject of Ed Sheeran's slam-song "Don't". Sheeran seemingly confirmed that he was sort of dating Ellie but then she cheated on with Niall Horan. Ellie says it's not true (Sheeran has said it's not true as well and that it was made up by a UK paper). Some highlights:
The Ed Sheeran-Niall Horan thing: "I did go on a few dates with Niall, but I was never in a relationship with Ed. I have absolutely no idea where that came from and why it was turned into such a big thing."

The Taylor Swift complaint: "I find it so frustrating that female musicians are constantly defined by the men they have or haven't dated. It's something I've talked about with Taylor a lot. She definitely feels that. She gets bothered by it. It's like, you can be a great artist, you can write great songs, but the thing that everyone is going to talk about is some relationship they think you have had or not had. It's definitely something we both think happens to female artists over male artists.' "

Her current boyfriend Dougie Poynter: "He is definitely the one forever. He's been through a lot, and he has a quiet depth that I love. And you know what, when I was a teenager, I fancied him, but I thought he was out of my league. Way too good-looking for me….Calvin Harris has already offered to play at our wedding. Not that we've organized one. But the offer has been made."

She was never confidant: "When I started out, I couldn't cope with it. I felt embarrassed by it. I didn't quite know who I was supposed to be. I was never confident in my looks. I hated my chin, my nose, my eyebrows. I was told by people at my record company to watch videos of other girls, like Little Boots, and Elly Jackson from La Roux, and try and look like them. I had panic attacks so bad I couldn't leave my flat; I couldn't bear people looking at me. I would worry that I would never be able to sing because I couldn't even get up. I was also horribly ashamed of myself because I felt like some sort of drama queen and all I wanted to be was strong."
So if "Don't" isn't about Ellie and Niall, who is it about? That's the real question. Ellie fit into the theory really well, although my initiation reading of the song was that it was about… Rita Ora. Because that fits as well, especially since Rita apparently cheats on every boyfriend she ever has.
As for Ellie's Taylor Swift-specific complaints… besides the Ed Sheeran gossip, which was mostly about Ed not Ellie, I couldn't care less about who she's dating. Unless a pop star is dating someone really gossip-worthy or scandalous, who cares? That's the thing, though – they want you to care. That's why Tay-Tay is dating the richest DJ/producer in the world, a man with his own high-profile dating drama. That's why these pop stars air their dirty laundry for the world to see. That's why they write thinly veiled blind-item songs about their high-profile loves. It's all because they don't want you to pay attention to them, right?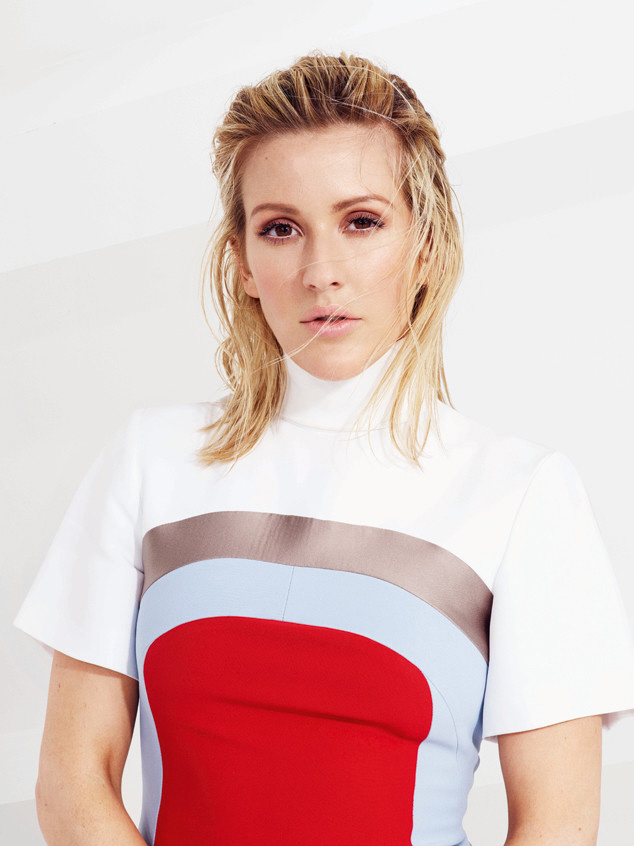 Photos courtesy of Elle UK.