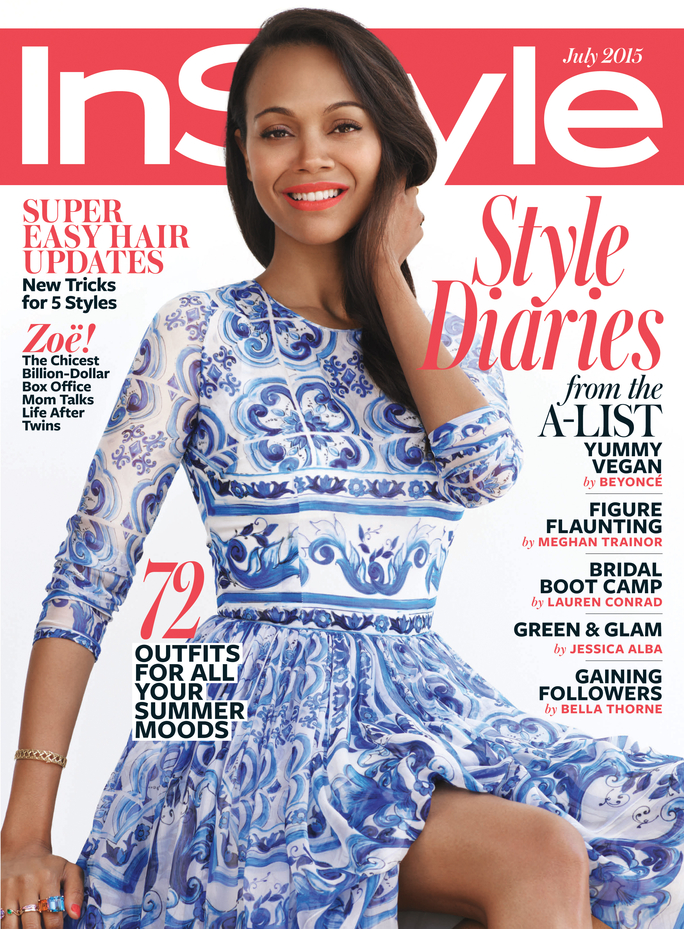 Zoe Saldana covers the July issue of InStyle. She's wearing a Dolce & Gabbana dress (that reminds me of Chinese blue and white porcelain) and Dior jewelry. Zoe loves her D&G and stands by them no matter what (even when they say really dumb stuff). She's not promoting anything right now except for her return to the spotlight. Zoe's filming Star Trek 3 and has a whole slew of upcoming projects.
InStyle hasn't released the whole interview yet, but Zoe reportedly had a ball at this shoot because it was her first one in ages. She brought her twin boys, Cy and Bowie, along for the ride. The manicurist described Zoe as someone who's "silly" and "kept us all laughing with her awesome impressions." This is surprising because I often feel like Zoe takes herself too seriously. There's also a very cool excerpt making the rounds. Marco Perego decided to take Zoe's last name when they got married!
Zoe's story on Marco taking her name: "I tried to talk him out of it. If you use my name, you're going to be emasculated by your community of artists, by your Latin community of men, by the world."

Marco's response: "Ah Zoe, I don't give a sh*t."
[From InStyle]
Marco sounds like an awesome guy. I admit feeling suspicious of him after watching the quickie marriage and checking out his douchey artwork. But the guy has won me over. He's flat out adorable and seems really devoted to Zoe. He took her last name as his own, which is sweet, and I dig his nonchalant response to Zoe's concern.
Here are some photos of Zoe in Dolce & Gabbana (again) at the Spike TV's Guy's Choice awards on Saturday night. Plus some photos of Marco, of course.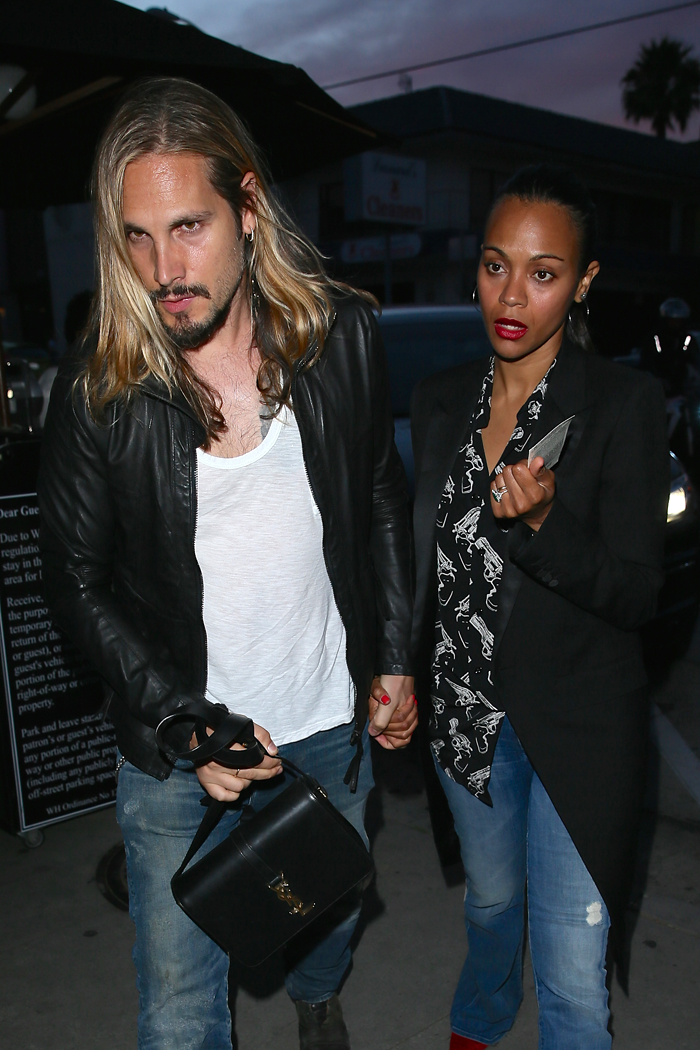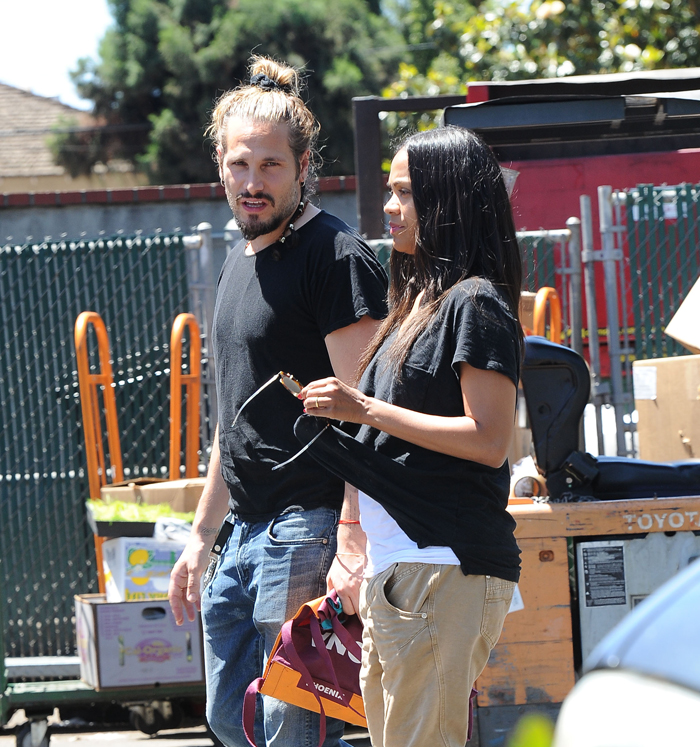 Photos courtesy of InStyle/Paul Maffi, Getty & WENN