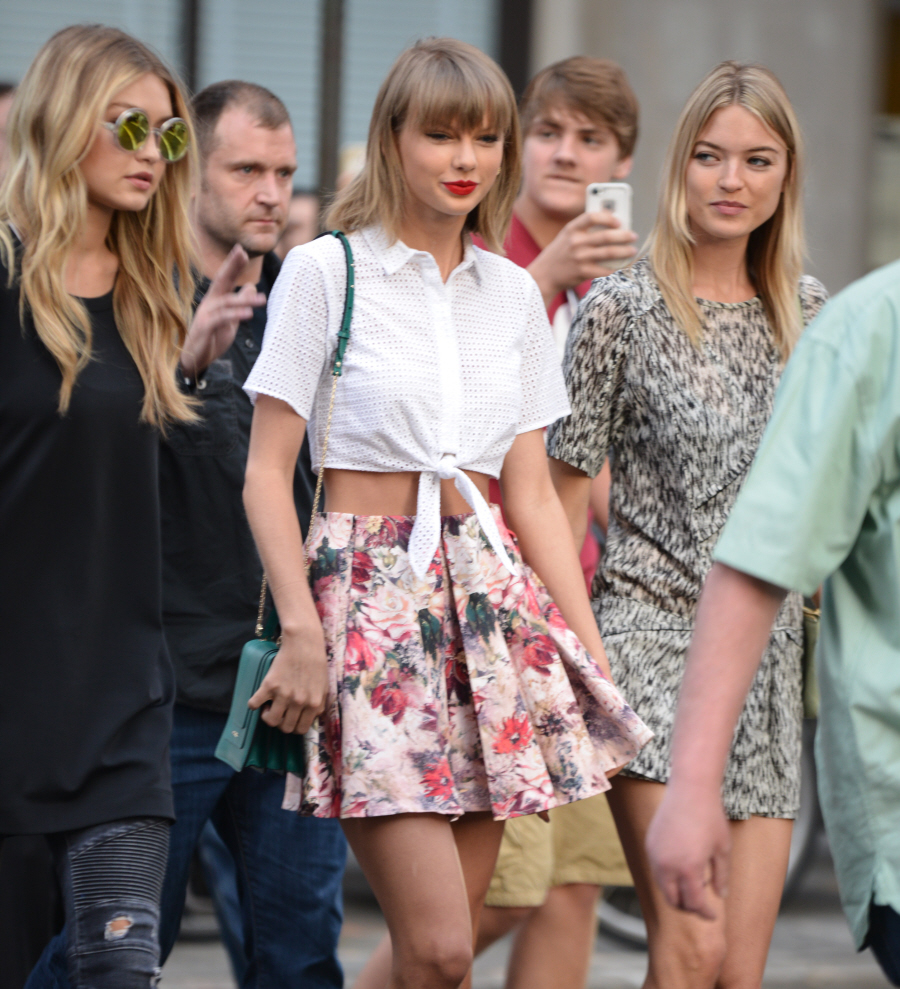 The Great Taylor Swift-Katy Perry War has been happening for about nine or ten months. I'm sure it's been happening for longer than that, actually, but Swifty only went public with her Katy feud last fall as she promoted her album. Since then, Swifty's actions have been that of a bullying Mean Girl, obsessively collecting high-profile friends and trying to make Katy look… I don't know? Friendless? Like Katy only has her cupcake boobs for company. Swifty even amassed an insane (and inane) collection of friends for her "Bad Blood" video, which should have just been called "Katy Perry is Such a Loser, I Hate Her So Much."
Why bring all of this up? Because Swifty might have her sights set on another victim. Star Magazine says she's got plans to Mean Girl the hell out of Kendall Jenner!
Taylor Swift has amassed an army of BFFs but there's one It Girl who's been conspicuously absent from Taylor's crew: Kendall Jenner. Sources say Taylor has declared war on Kendall, all because Kendall has cozied up to Selena Gomez's ex-boyfriend, Justin Bieber.

"Kendall has been seeing Bieber and Selena is livid," informs a spy. "She wants to hurt Kendall by stealing all her friends and has enlisted Taylor to help her."

Now Taylor has been working overtime to turn Kendall's bestie Cara Delevingne against her.

"Cara is a social climber and knows that Taylor will do a lot for her reputation, so she's switched cliques," reveals the source. "Kendall thinks Taylor is as fake as they come and that Selena is pathetic for still being hung up on Justin."
[From Star Magazine, print edition]
If Tay-Tay is trying to turn Cara against Kendall, she's doing a really bad job with it because Kendall is still all over Cara's social media. Cara is tight with Rihanna too, and Rihanna has never participated in Taylor and Katy's war. My guess is that Kendall's absence from all of Swifty's gatherings is on purpose, and Kendall probably isn't someone Tay-Tay feels she needs to "collect." But Katy Perry is still the #1 Enemy. Because Taylor is in middle school. Seriously.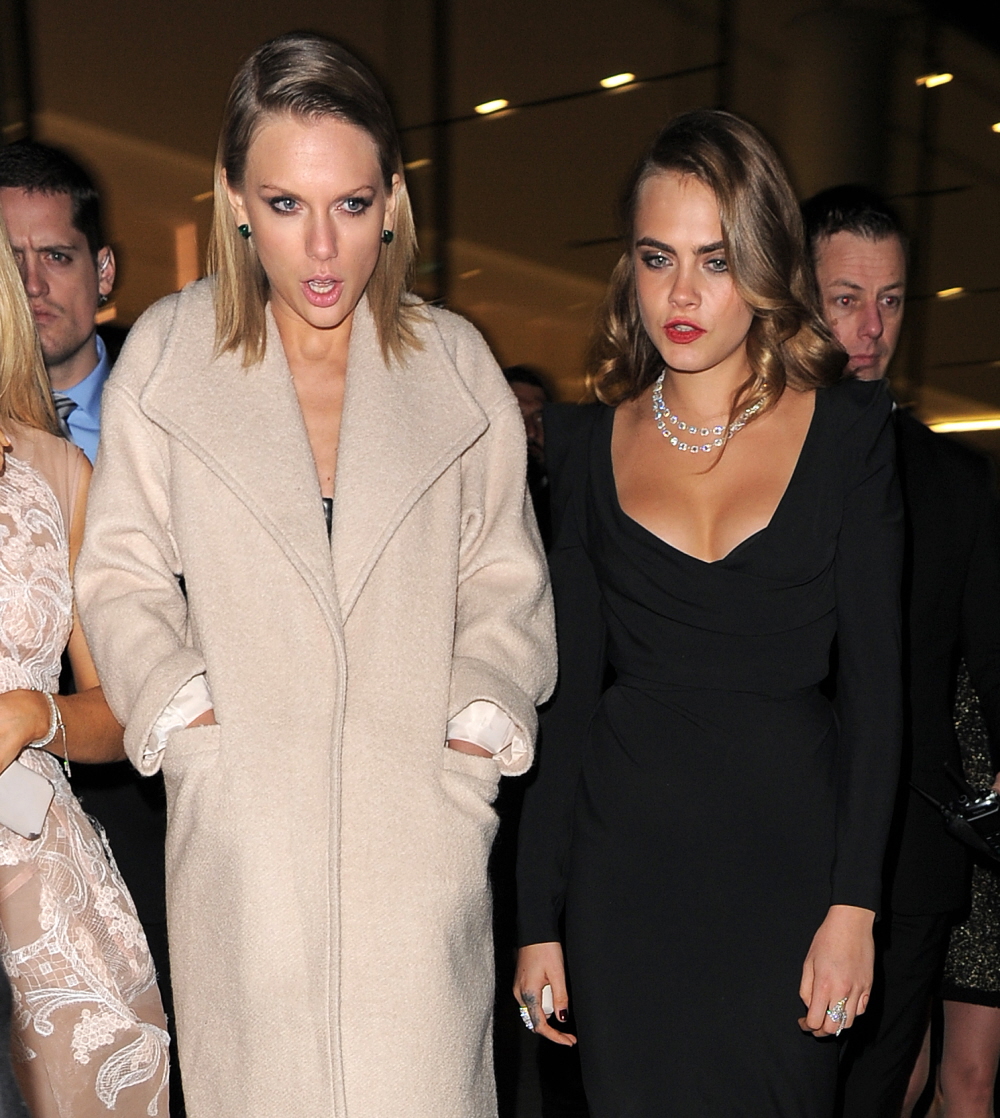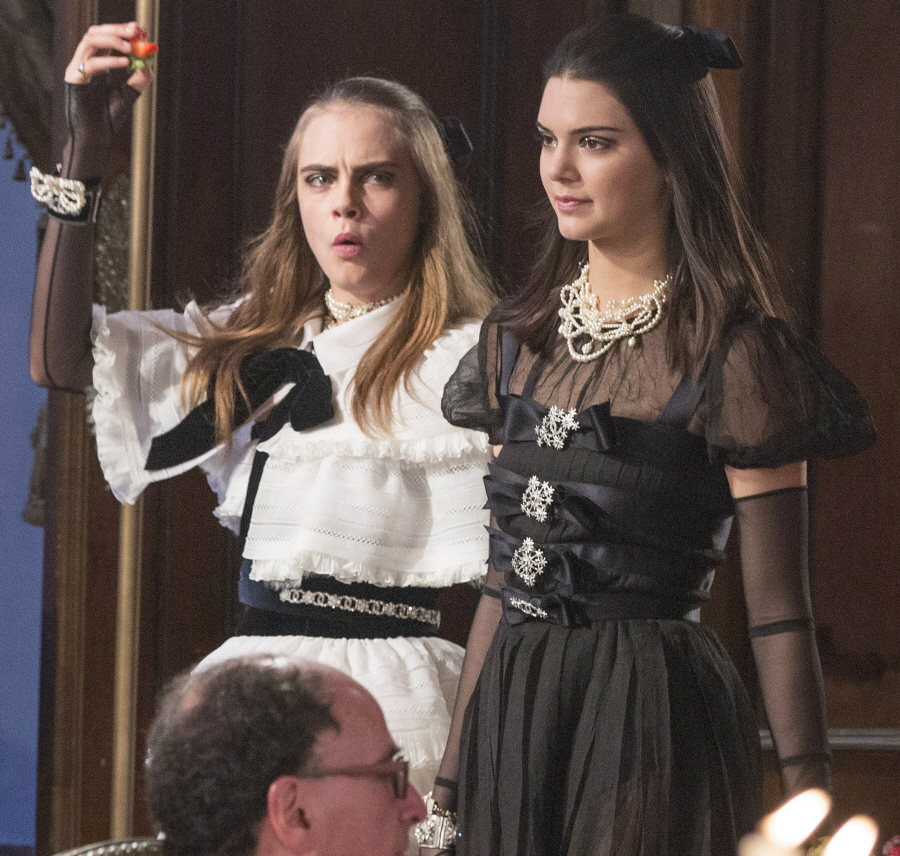 Photos courtesy of WENN, Fame/Flynet.