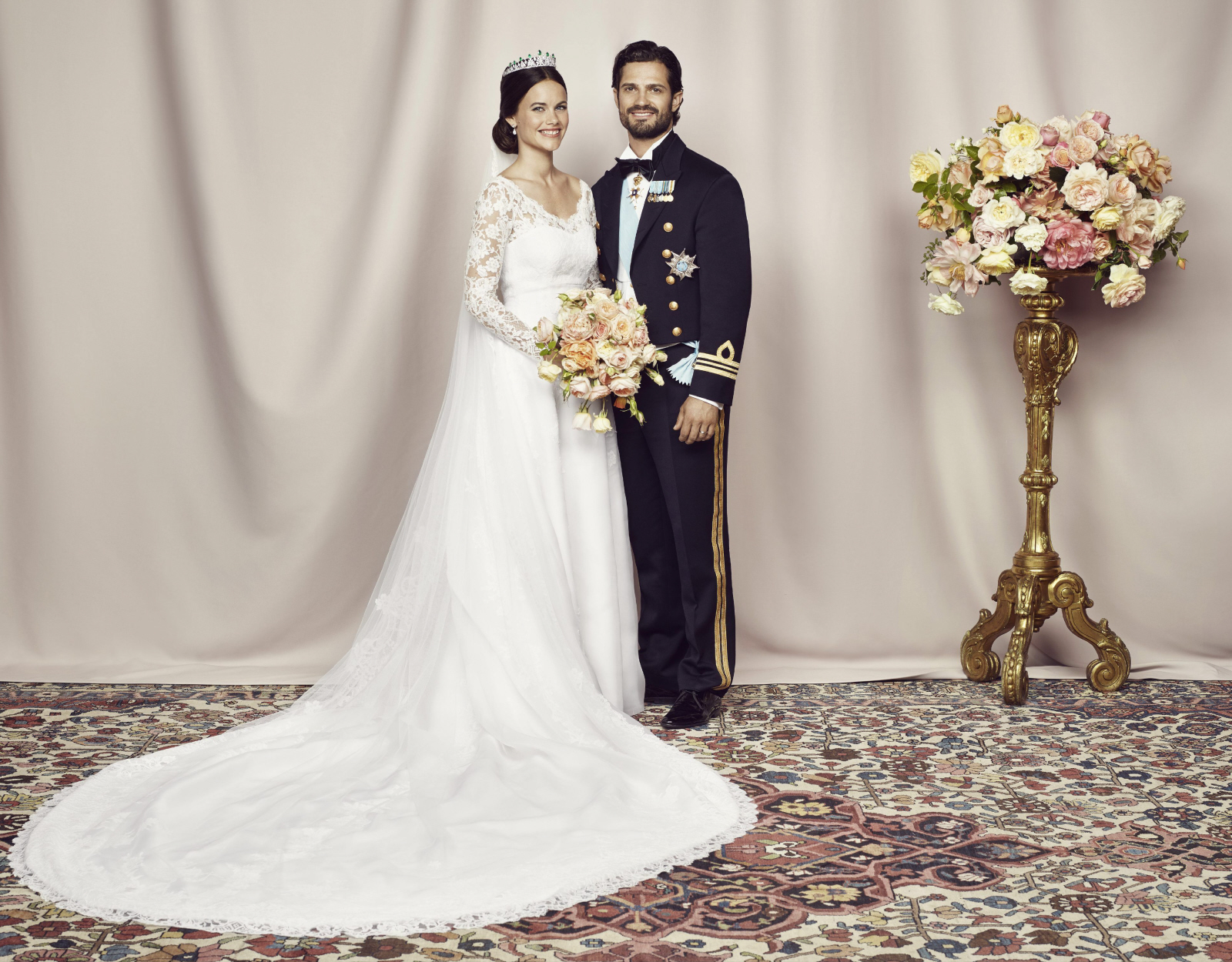 Alright, here are even more photos from Prince Carl Philip's wedding to Sofia Hellqvist. These are the official royal wedding portraits, taken after the ceremony. Sofia was still wearing her wedding gown, designed by Swedish designer Ida Sjöstedt (I covered the wedding photos on Sunday). I think my favorite out of all of these is the one with Carl Philip and Sofia with their sisters – they both have two sisters each, so it's lovely to see such a sister-oriented photo. On Carl's side, he has Princess Victoria and Princess Madeleine (she's very knocked up) and on Sofia's side, she had Lina and Sara Hellqvist.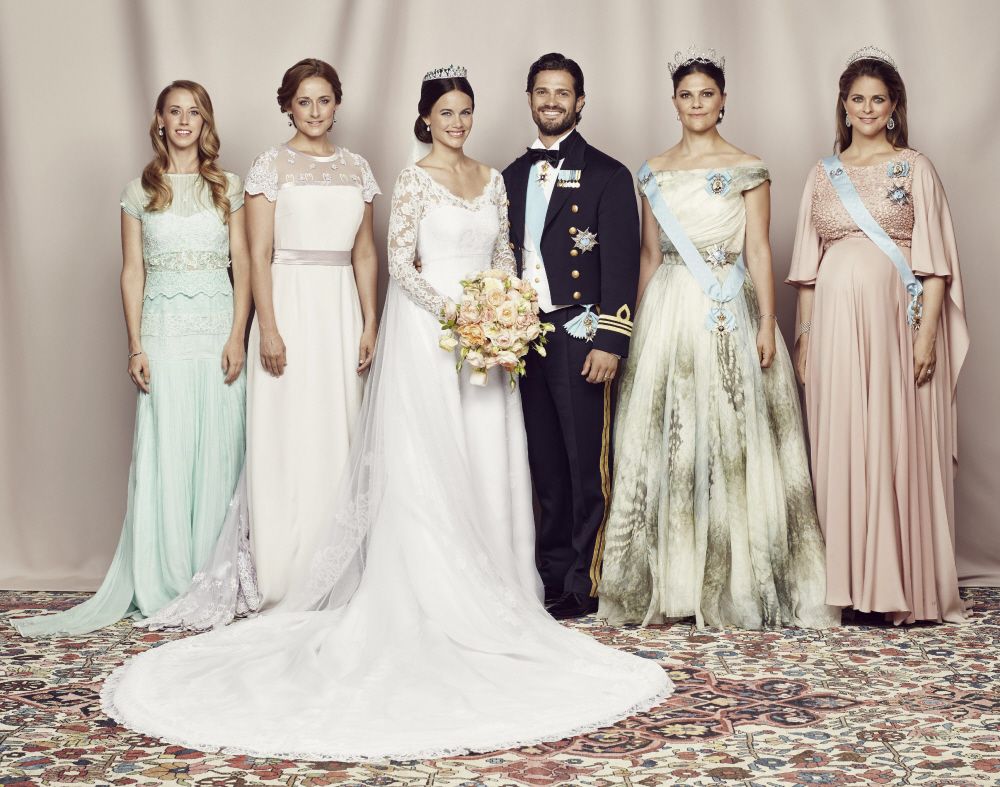 There's also a big wedding portrait with all of the royal guests, a simple wedding portrait with just the bride and groom (header image), a portrait with both sets of parents and a portrait with the children in the wedding. Victoria's daughter Estelle was the littlest flower girl! Stella is everything.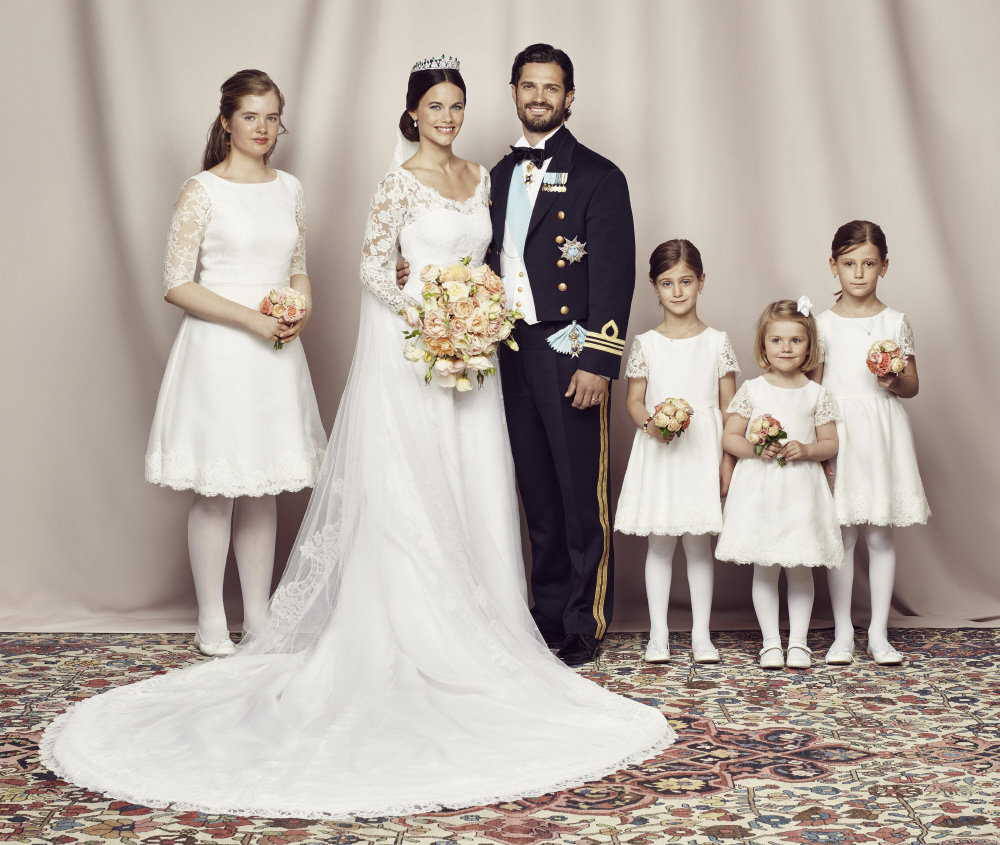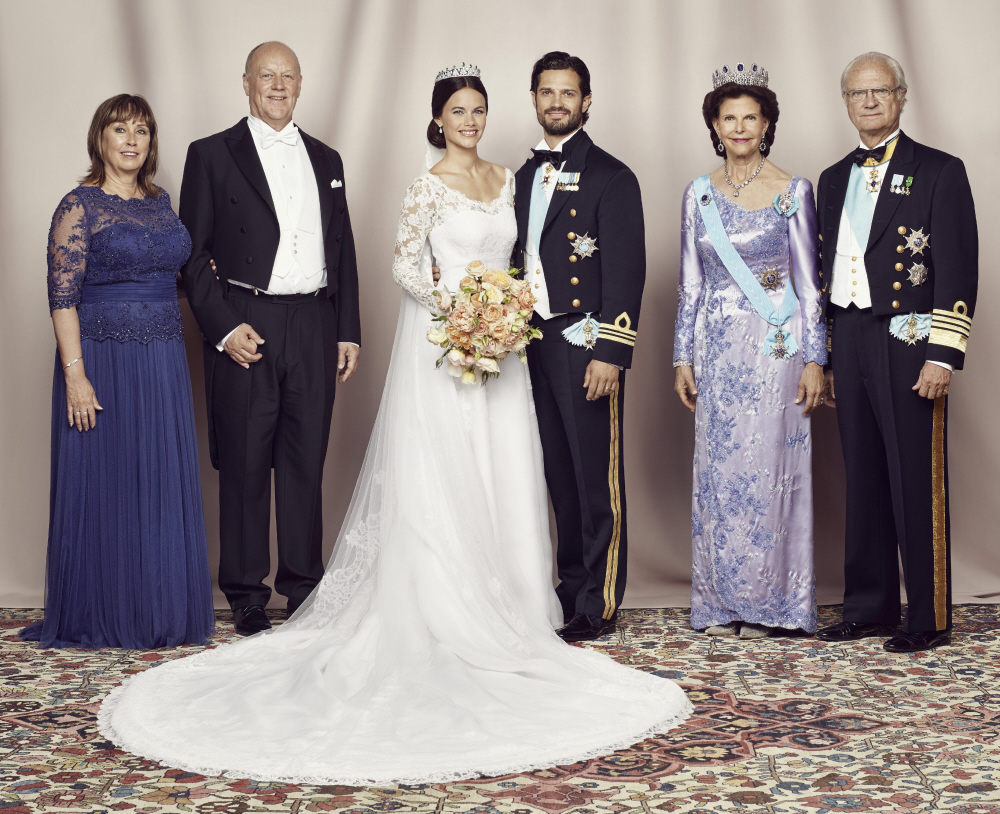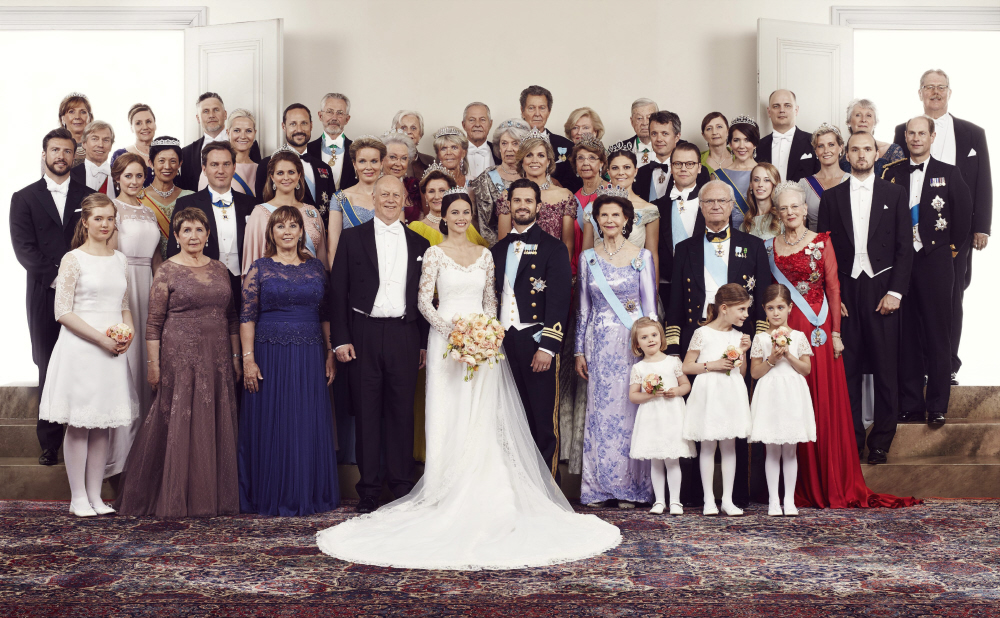 I also wanted to include these photos from the pre-wedding party on Friday night, mostly because I genuinely liked Sofia's dress here. She wore a beautiful blue Zuhair Murad gown with beading on the top. She wore her hair down and it looked very pretty. Bonus photos of Crown Princess Victoria, Prince Daniel and their friend Crown Princess Mette-Marit of Norway.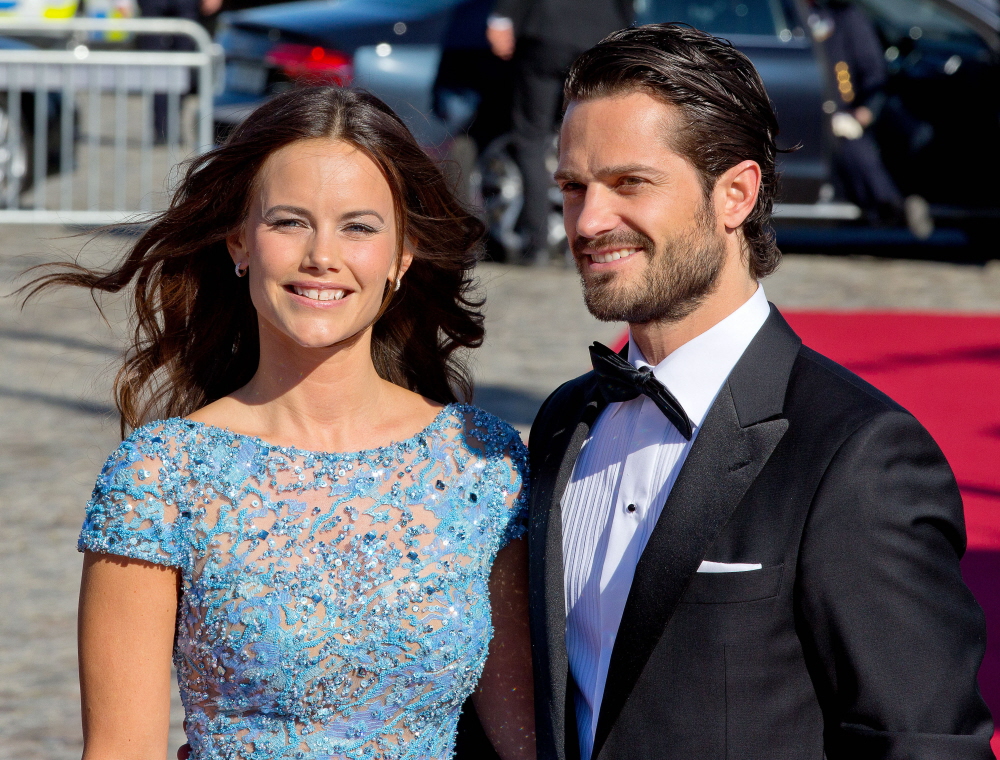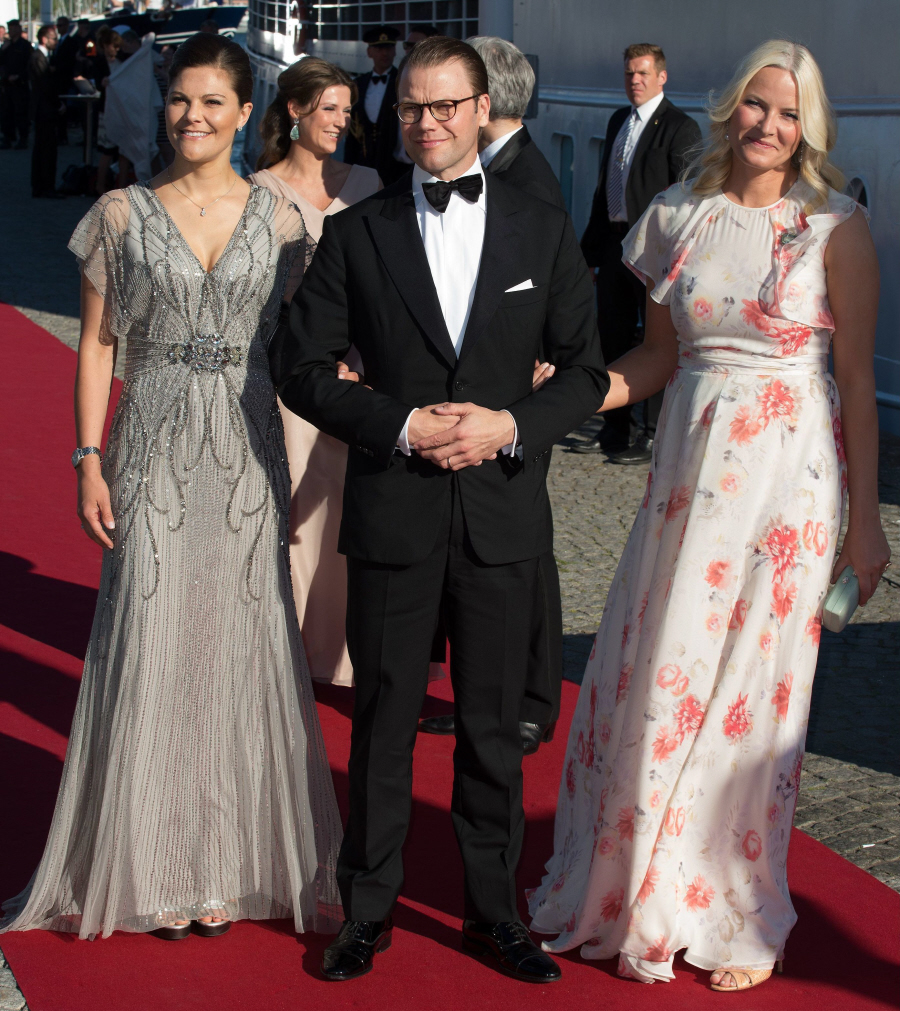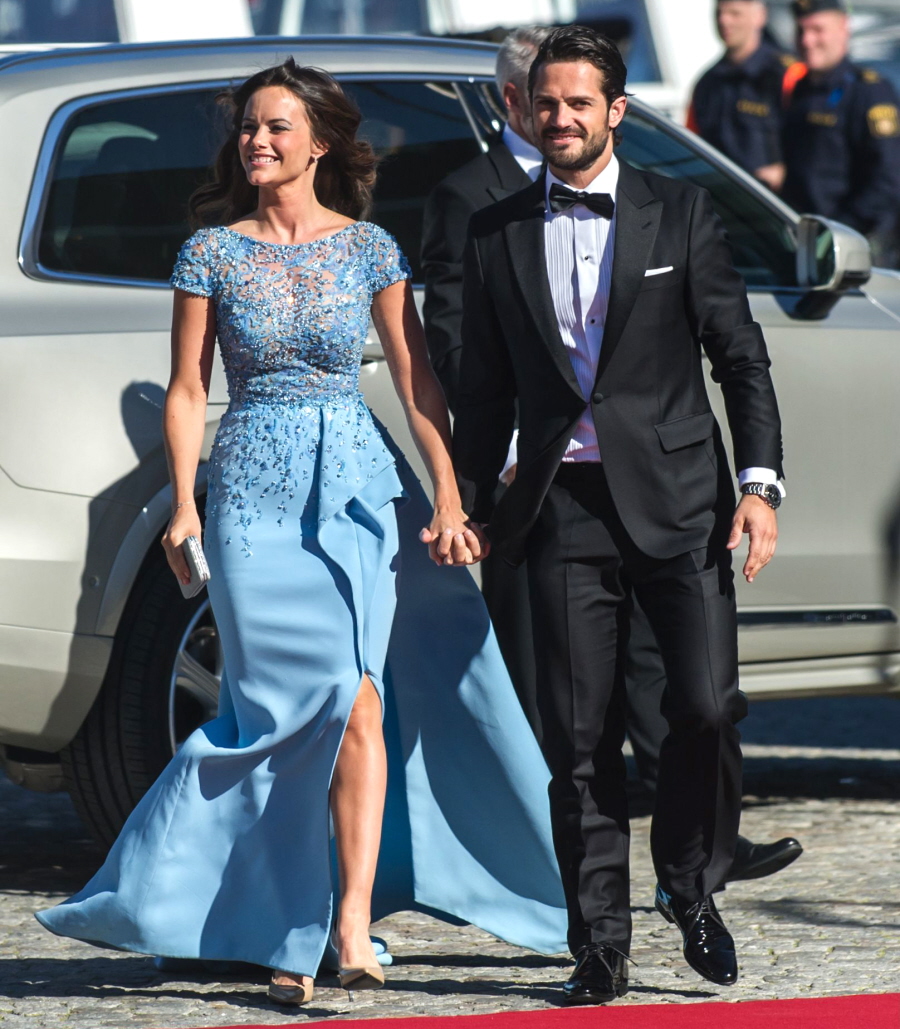 Photos courtesy of WENN.