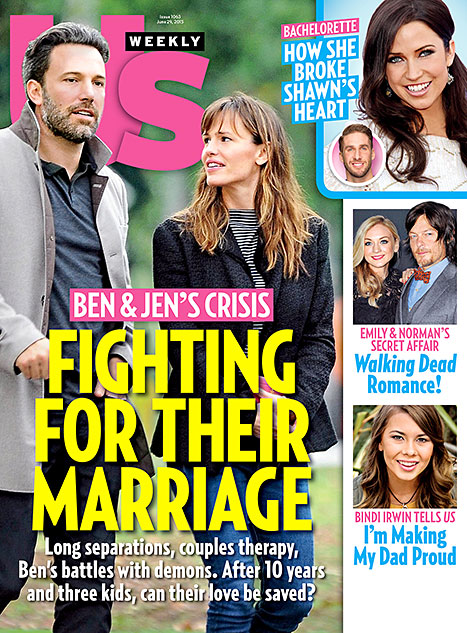 In case you thought the rumors of Ben Affleck and Jennifer Garner's impending divorce were overblown, US Magazine is running an upcoming cover story about the couple's alleged marital problems. It has a whiff of truth, like a publicist is preparing the public and/or gauging the response. US usually doesn't run cover stories unless they have solid sources and they're calling this an "exclusive." Enough time has passed since the original tabloid reports to suggest that US isn't just piling on. Plus we know that these two have spent important dates apart (like Jennifer's birthday and Mother's Day), and Ben has a well deserved reputation as a carouser and gambler. It seems inevitable that the guy who ditched J.Lo right before their wedding would get antsy after being married for ten years. Here's the teaser for US's story, with more promised in the upcoming print edition.
After nearly a decade as husband and wife, the parents of three are well past the honeymoon period. In fact, they're smack in the middle of a marriage crisis, insiders reveal in the new issue of Us Weekly.

Rumors of a split have dogged the couple off and on for years, but this time, sources say, there may be something to them. "Where there's smoke, there's fire," one insider shares in the new issue. "The marriage is in trouble."

It has been for some time, too. According to a second source, the Gone Girl star, 42, and the Dallas Buyers Club actress, 43, "have had problems from the very beginning." Among their biggest issues? Affleck's "workaholic" nature and "many vices."

Insiders say their kids — Violet, 9, Seraphina, 6, and Samuel, 3 — are the glue that's just barely holding them together. But as one source says, "things are not all peaches and cream with them."
(A rep for the Batman v Superman star declined to comment on Us Weekly's cover story; Garner's rep could not be reached.)

For the full inside story on Ben and Jen's marriage crisis — including their time apart, years of therapy, and tense home life — pick up the new issue of Us Weekly, on stands now.
I dislike that expression "where there's smoke, there's fire." Just because something is suspected doesn't mean it's true. Still, there's enough circumstantial evidence here to suggest that these two are having serious issues. This report has me worried. Could The Enquirer have been right about the fact that they're going to announce a divorce before their tenth anniversary? That's on the 29th of June, so this story seems strategically timed. We'll have to wait and see. I'm kind of sad for their kids and hope this isn't true.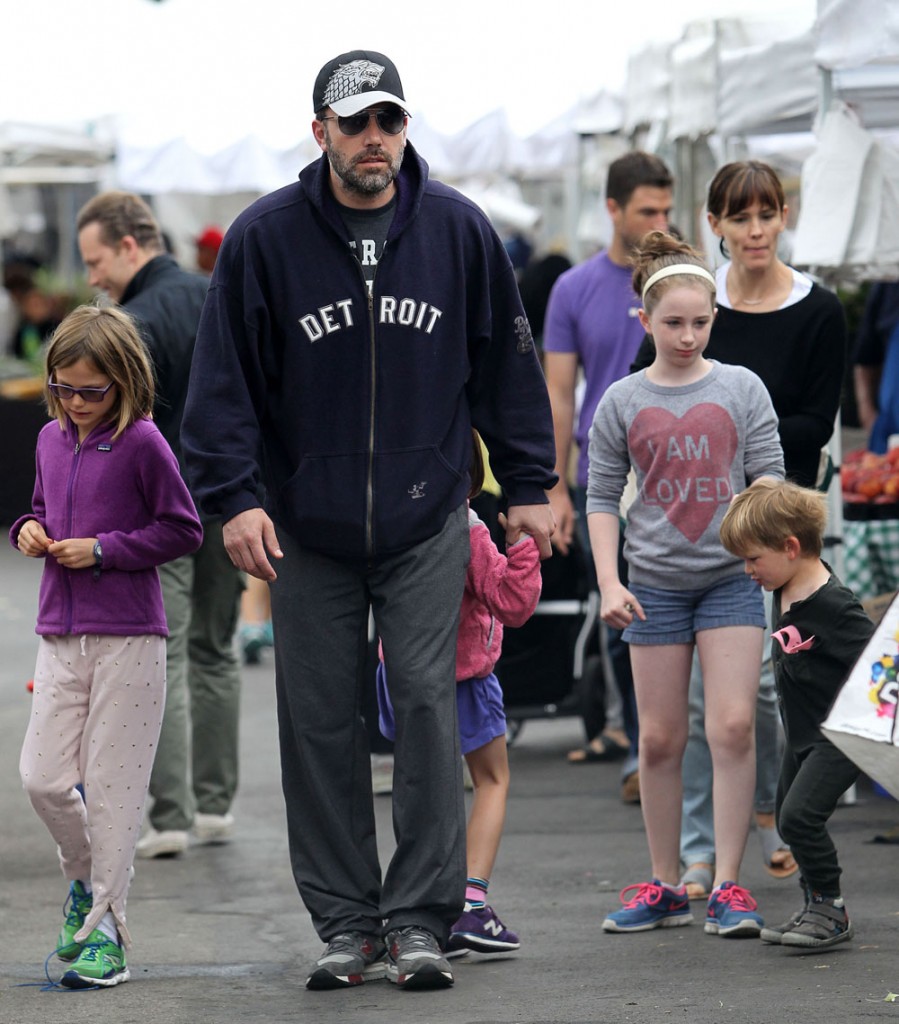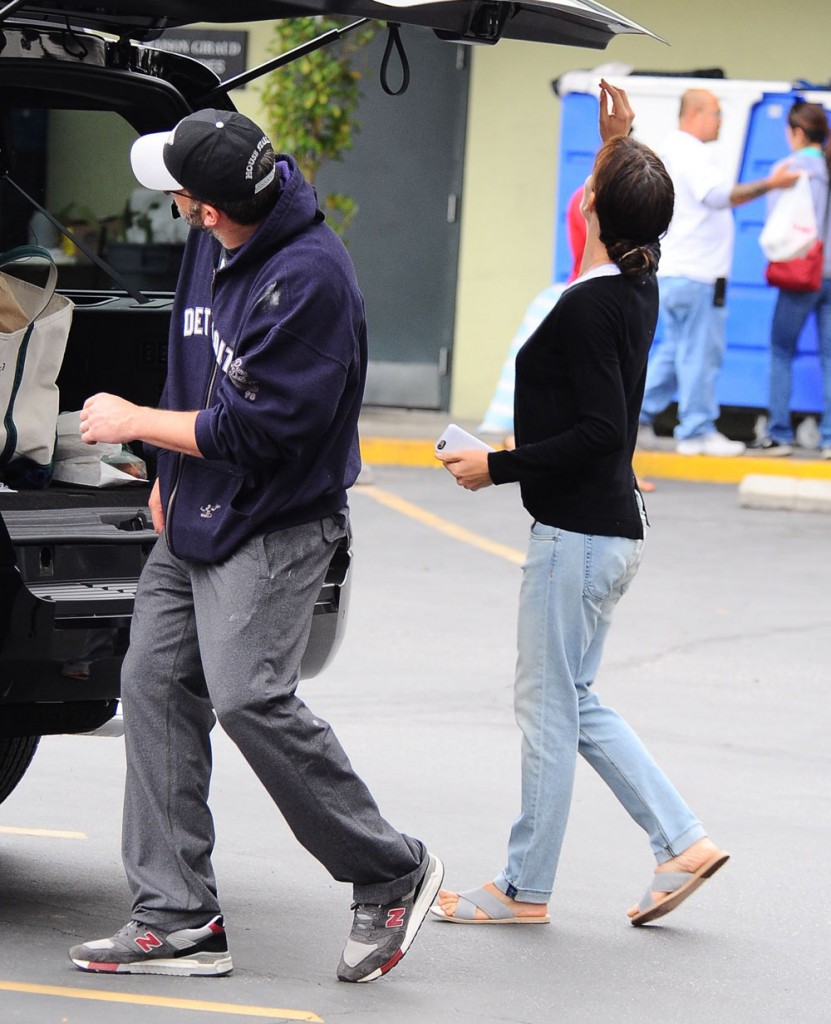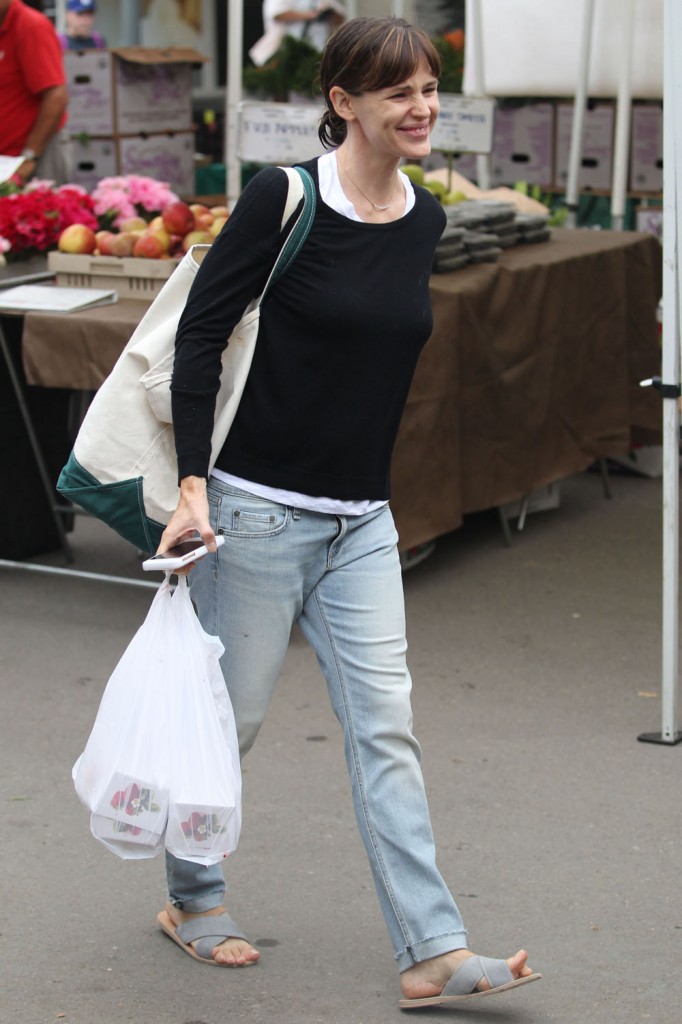 These photos are of Ben and Jen out at the farmer's market with their children on Sunday. They've been spotted by the paps much more frequently lately, which could be good or bad it's hard to tell. Credit: FameFlynet. Frontpage image credit: Pacific Coast News