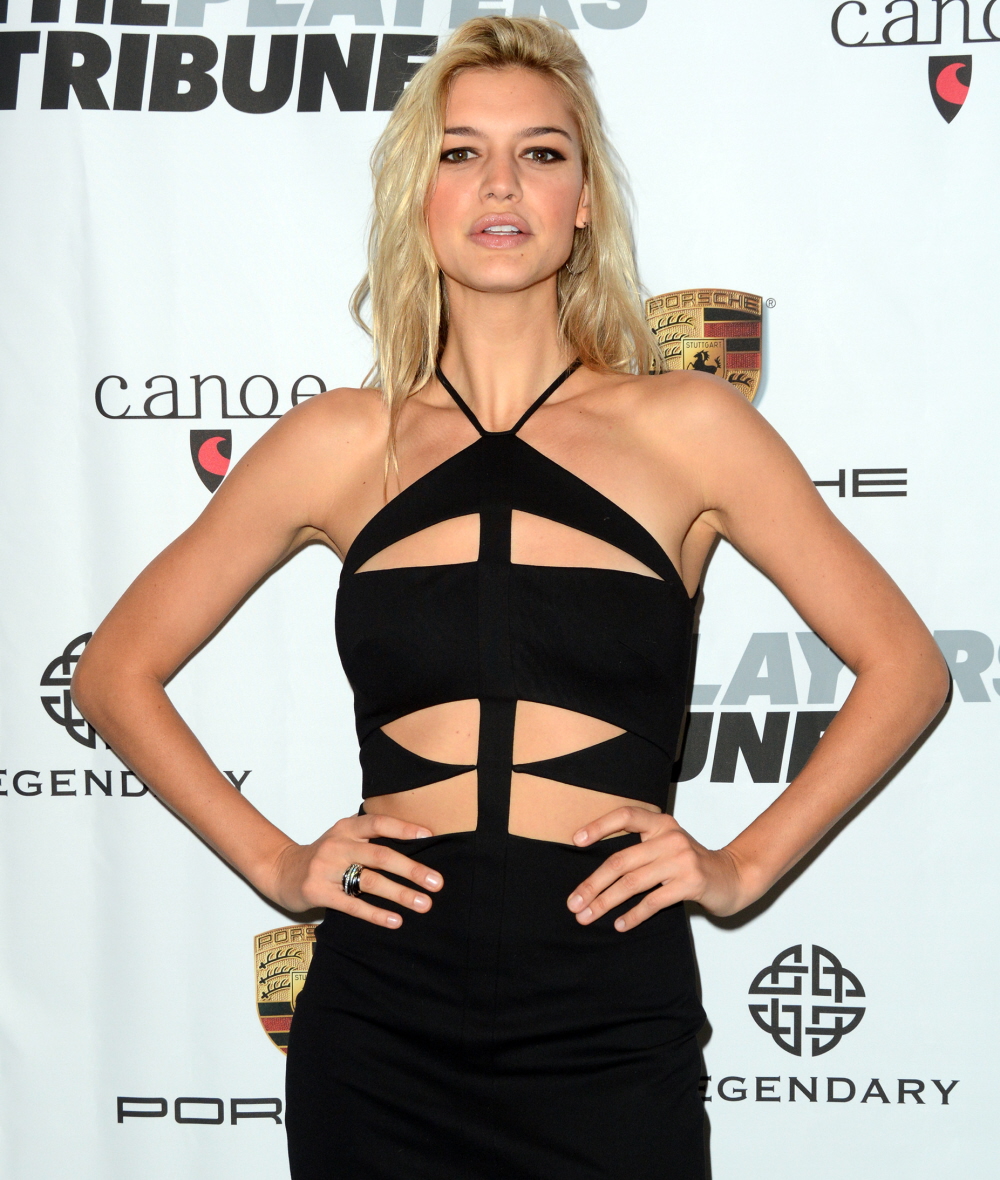 Earlier this month, we discussed Leonardo DiCaprio's new official girlfriend, Kelly Rohrbach. This is something of Leo's new habit: he stays single for Cannes, but then he rolls out a new girlfriend for the summer. I believe he did something similar with Toni Garrn. Anyway, Kelly and Leo are happening – the "biking through New York" photo op already happened, which speeds up the process considerably. So how did Kelly lock down the official girlfriend title so quickly? What does she have that the other Victoria's Secret models didn't have? Well, for one thing, Kelly has an amazing publicist. The NY Post ran this blatant PR plant yesterday with the headline "Why Leo's latest model could be the one." Oh, Kelly. Honey, NO! So, let's do some highlights from the piece.
She's different from the other models because she's educated and rich: "With a degree from elite Georgetown University and a financier father, she has a pedigree unlike the average bikini babe."

She's different because she's a tomboy: "Described by pals as a 'tomboy' who favors jeans and a T-shirt, Rohrbach played golf at the Big East school before giving it up for the theater. The personification of country-club preppy, Rohrbach — who now splits her time between downtown Manhattan and Los Angeles — grew up in posh Greenwich, Conn., at a home with a private golf facility."

The editor of the Sports Illustrated Swimsuit Issue, MJ Day, says: "When she came into the office, she floored us immediately…She had that spark. She's an incredible conversationalist. When she is around, you are sucked into her. She takes the room with her presence in the best possible way…I only book people that I hope will take it to the next level. I haven't talked to her about her relationship status, but I am sure [dating Leo] is a fun bonus. I'm glad she is coupled up with such a famous actor. And why not? She's a 20-something beautiful girl. I'm glad they are having fun."

Where Kelly met Leo: She was party-hopping on Oscar night in LA and a friend introduced her to Leo. That was February. He didn't make her official until late May though.

How Kelly describes herself: "I'm definitely quick-witted. And I can hang with the guys. I'm pretty relaxed, and nothing really offends me. I think everything's funny, to be honest."

She really wants to be an actress. After college, she went to LA to try to make it an actress. She landed a couple of small parts on TV shows and commercials but her agent told her to try modeling.
There's a lot of stuff in there from lots of sources insisting that she's totally down with being "one of the guys" and she was her father's "wingman" and she loves to golf and eat healthy and she has that spark, you guys. Here's the thing: she's perfectly pretty, she's got a great body, she already comes from a wealthy family and she's already a rising star in the modeling world and she probably will find more work as an actress. But none of that really matters to Leo and whether or not he'll settle down with her. They'll be together for a year or so and then he'll dump her, probably because she's 24/25 years old and already dangerously close to his age limit. And it's a shame she's wasting all of this hustle and good PR on Leo, you know?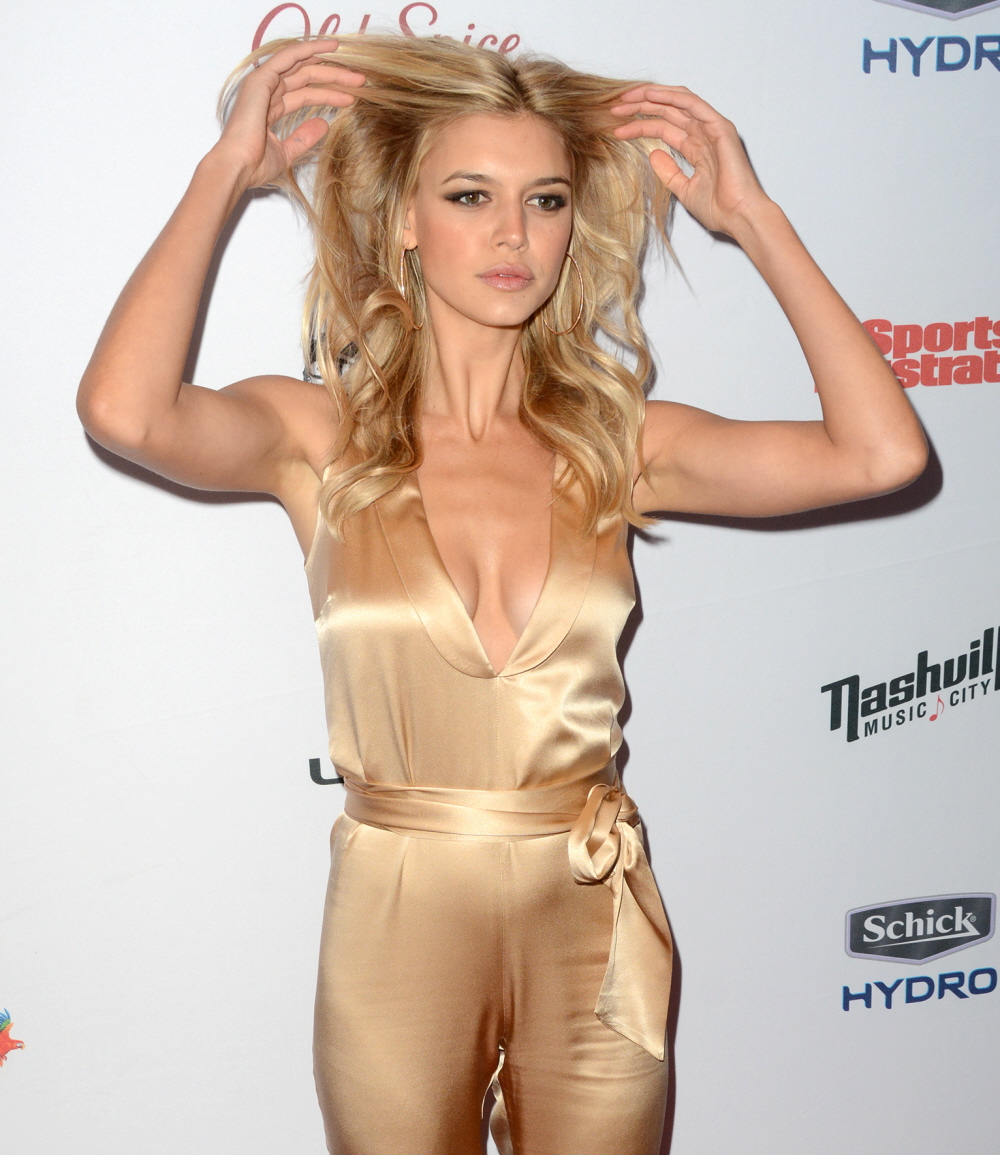 Photos courtesy of WENN.