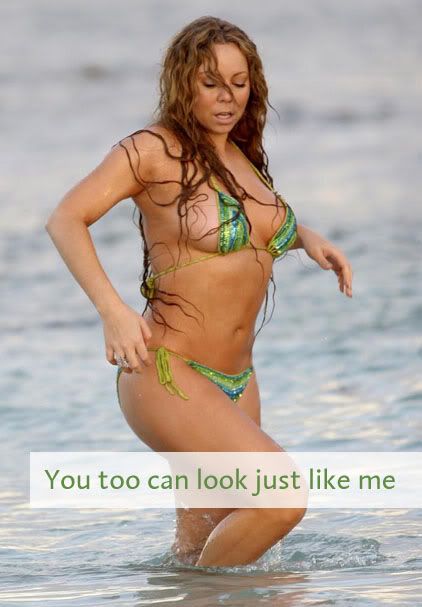 While promoting her new line of tween costume jewelry on a Barbara Walers special, Mariah revealed that she has a clue:
"I still don't know if I want to have children. If that's in the cards for me …. it's not if I 'want' to have children. I feel like being a celebrity and having kids is a huge responsibility. I would want to make sure I was fully prepared to handle what would happen to those kids when they have to deal with the baggage of having a famous parent," she said.
Wow, Sienna Miller realizes that she shouldn't put out a clothing line, and Mariah Carey knows that having children is a big responsibility. Eva Longoria, on the other hand, thinks pregnancy is the best way to avoid looking fat.