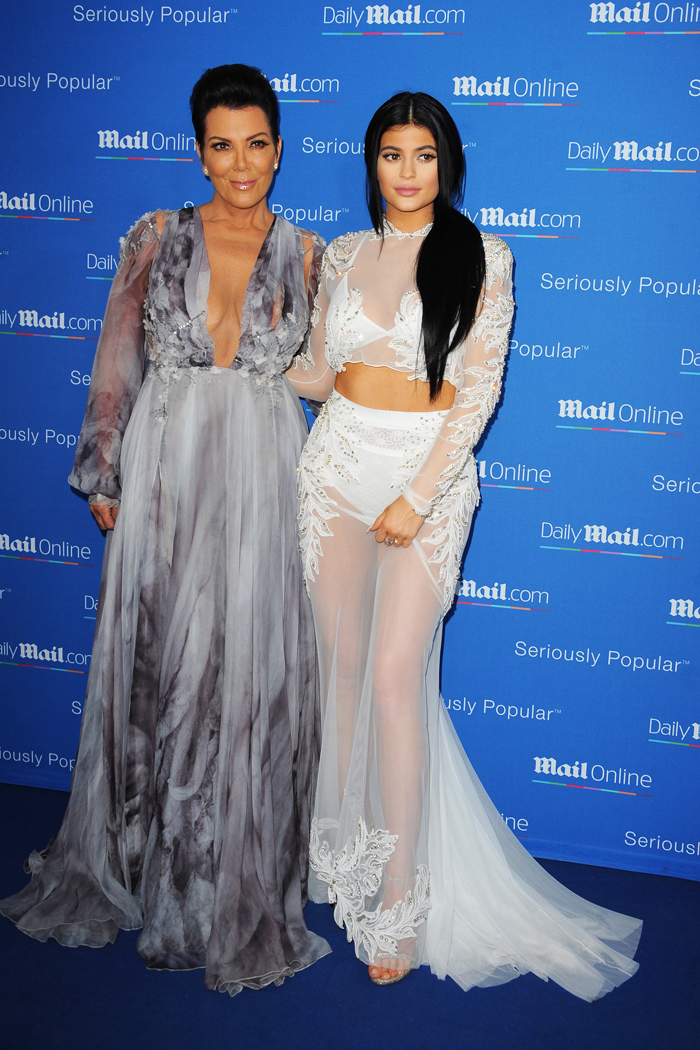 Here are photos of Kylie Jenner looking robotic at the Mail's Cannes Lions yacht party on Wednesday. These photos aren't very well lit, but Us Weekly has a picture that shows Kylie's makeup malfunction. She got carried away with the concealer, but I barely noticed since she's barely wearing anything. Of course Kris Jenner is posing alongside her 17-year-old daughter like everything is perfectly normal. At least this outfit didn't require duct tape, but the rear shot (over on Instagram) is slightly more revealing.
Kylie spoke with the Mail during the party. She addresses her financial independence, her friendship with Tyga (ha), and how much work she puts into achieving the perfect selfie:
The art of the selfie: "I take, like, 500 selfies to get one I like. Sometimes I regret putting one up if I find a better one later. I'm like damn, that's a better photo, but that's the only thing I regret."

On Tyga: "Tyga's one of my best friends ever so it's so much fun to travel with him. I always like having my friends out on the road with me. He's doing some stuff out in Cannes, so it's just fun."

On Kris: "I love to hang out with my mum as well. She's wilder than me. Last night, I went to bed at midnight and she stayed out much later than me doing her thing. She taught us from a young age how to support ourselves and I think it was a great thing to learn."
[From Daily Mail]
Now Kylie is calling Tyga "one of my best friends ever." She's still playing coy even if Tyga doesn't care any more what people think. Tyga was at the yacht party too. He and Kylie posed with Kris and her boytoy, Corey Gamble. Are you surprised to hear that Kris stays out later than her own daughter? I'm not, nor is it shocking to hear that Kylie spends so much time on selfies. She learned from the best.
I'm including some airport photos Kylie and Tyga dressed up like twinsies, all the way down to the shoes. Because that's what best friends do.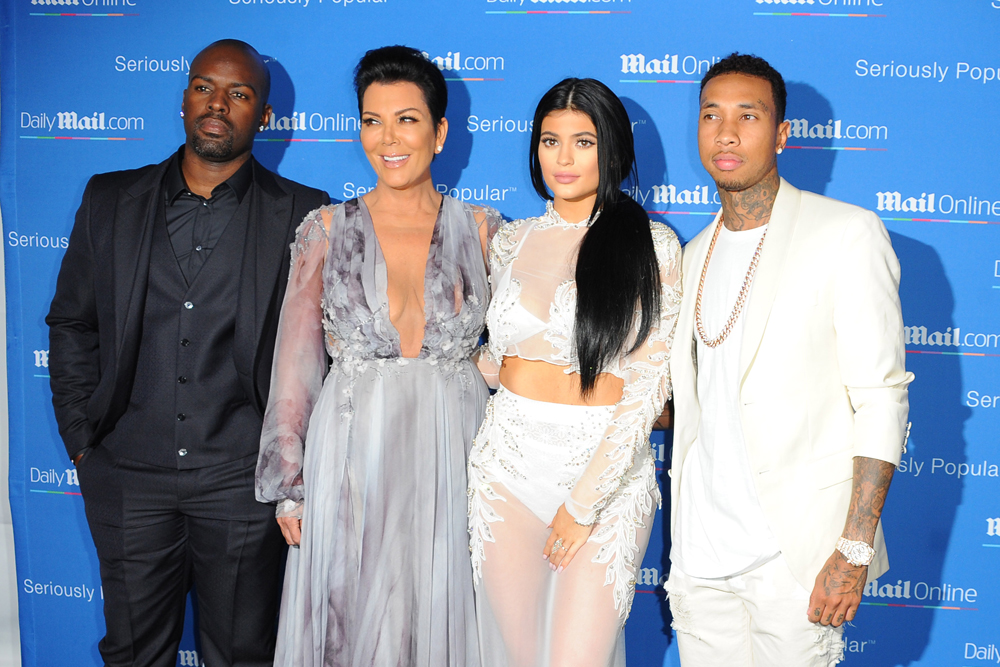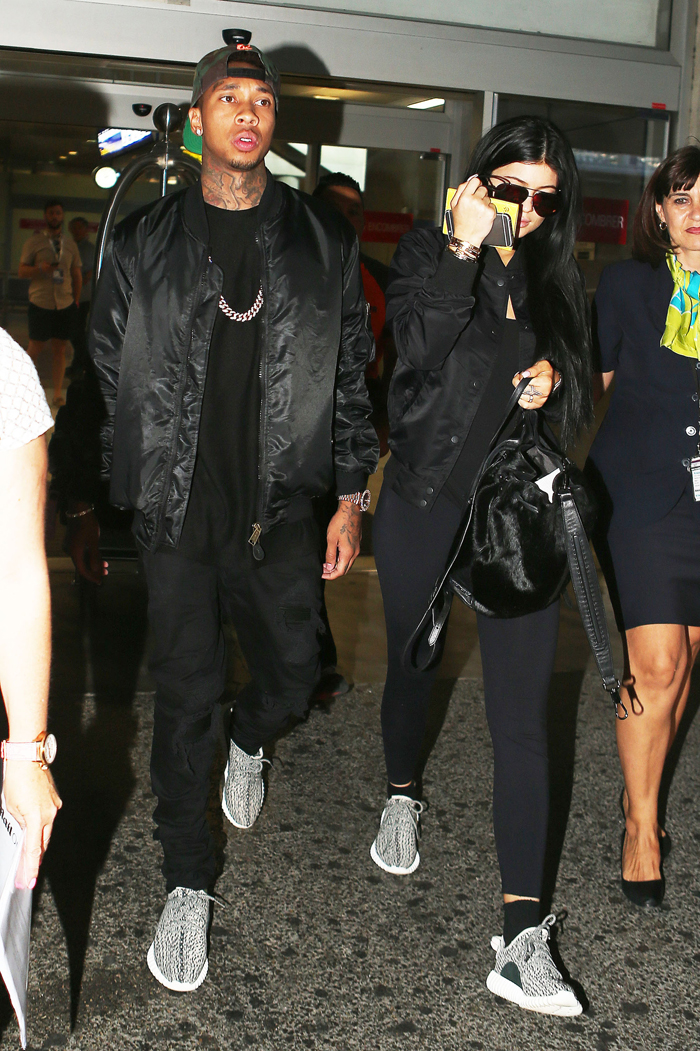 Photos courtesy of Fame/Flynet & WENN