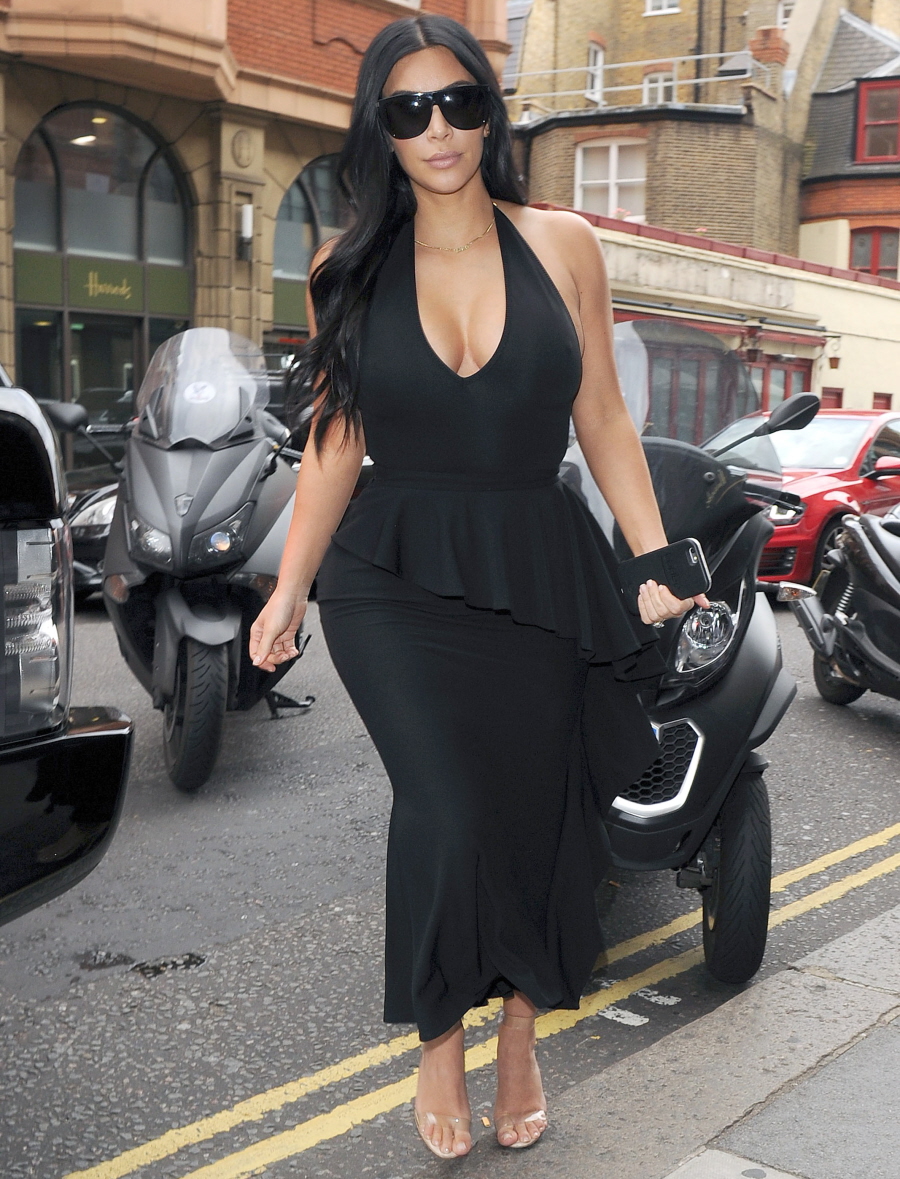 Here are some photos of Kim Kardashian out and about in London this weekend. She flew to England late last week after spending several days in Cannes, taking part in the Cannes Lions conference. She stayed in London when Kanye traveled to Paris for the day to check out the Louis Vuitton collection, and then Kim joined Kanye at Glastonbury to watch his performance. They arrived by helicopter, which must have been hell on Kim's morning sickness.
Before Glastonbury, Kim was photographed in a couple of black outfits in London. She went out shopping at Harrods and a lingerie store called Rigby & Peller. At Harrods, she ran into Serena Williams and they hugged and chatted for a moment while the paparazzi snapped photos. At Rigby & Peller – which is the Queen's favorite lingerie shop, by the way – Kim purchased two new bras, one in nude and one in black. It's funny because just a few hours later, Kim was photographed going braless, with her tatas on full display underneath a very thin black blouse – you can see the NSFW photos here. You know why Kim had to buy some new bras? Because her boobs are really out of control with this pregnancy. Poor Kim.
Meanwhile, Kim has been chatting about a number of things. A lot of people have been claiming lately that Kylie Jenner is trying to/succeeding at morphing into Kim. When asked about Kylie's morph, Kim said: "I love that. She is the best, you know? She's my little twin soul. She's such a free spirit, and I love that. She's the sweetest." Kim was also just asked about her second husband, Kris Humphries, and how bad that whole episode was for her "career".
Kim Kardashian West hit rock bottom after her 2011 split from second husband Kris Humphries. The Keeping Up with the Kardashians star encountered a lot of backlash after ending her marriage to the NBA player after just 72 days, and admitted in an interview on Friday that she thought her days as a celebrity were over.

"When I was going through the divorce I did say to everyone, 'You guys, I think our careers are over. I hope you've saved your money. And now we'll just continue to do our clothing stores and what we started off doing before the show. I totally thought it was over," she told British businessman Sir Martin Sorrell in an interview for The Drum.

Kardashian West, 34, explained that she was being "very paranoid" and decided to take some time off to regroup.

"The time was really good for me," she said. "I cancelled everything. I had a book tour, I had a fragrance launch, I had everything that you could possibly imagine and I just cancelled it all and I took time for me."
I remember the backlash against Kim after she filed for divorce after just 72 days of marriage to Kris Humphries. But you know why she survived that? It was Kanye West, true, but it was also Kris Humphries being so dumb. Some Kardashian-haters really hoped that Humphries would stick it to Kim and that he would be able to prove "fraud" or something and he really drew out their divorce for much longer than it needed to be. And in the end, he was the one who looked like a douchebag. In the end, I think a lot of women in particular were like, "Oh, I get why she divorced him, he's That Guy Trying to Punish His Ex For Dumping Him." Kim was stupid to marry Humphries, don't get me wrong, but I still don't fault her for divorcing him.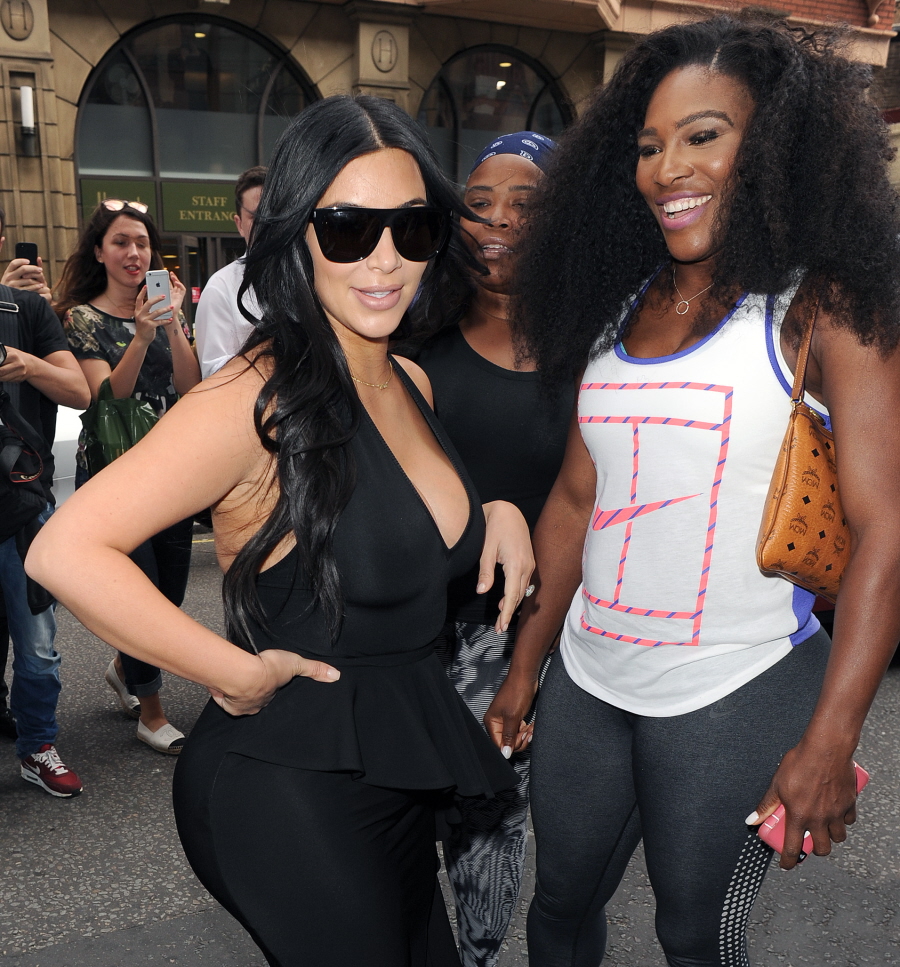 Photos courtesy of WENN, Fame/Flynet.