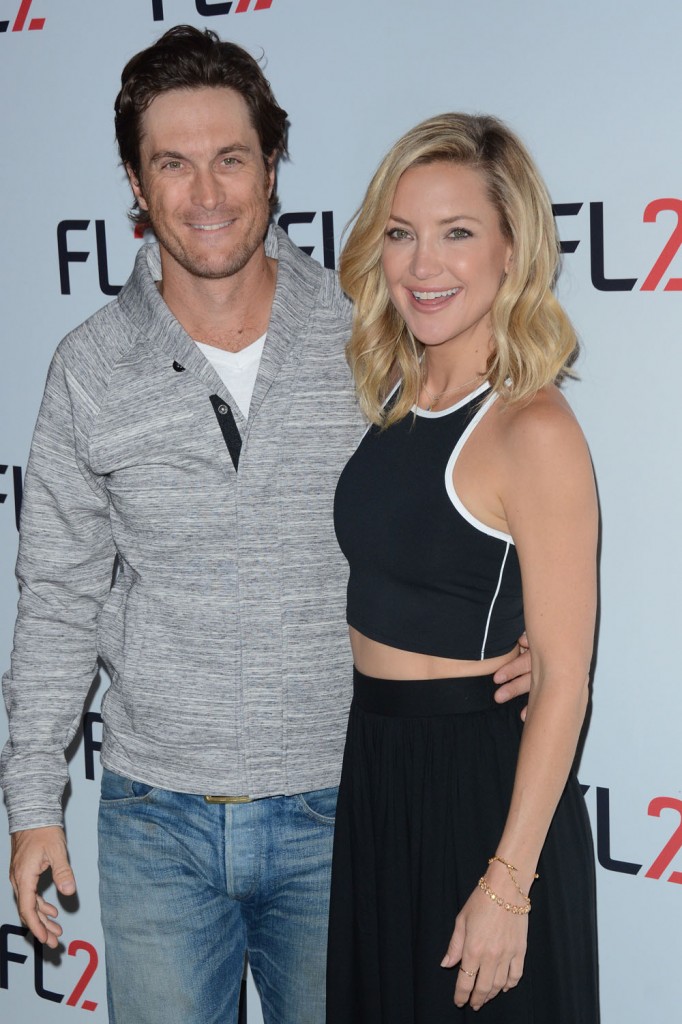 Kate Hudson and her brother, actor Oliver (Nashville, Rules of Engagement), were raised by their mother, Goldie Hawn, and Goldie's longterm partner, Kurt Russell. Kate and Oliver's biological father, Bill Hudson, was out of the picture early in their lives. Bill was married to Goldie from 1976 to 1980 and has repeatedly told the press that Goldie cheated on him, that she cut him out of their children's lives, and that Goldie replaced him as a father figure with Kurt.
In fact Bill came out with a tell-all book about Goldie and his kids in 2011. During the press tour he also trashed Kate. Despite being estranged from his daughter for decades Bill claimed that "Kate was married to Chris Robinson and then divorced him to be with Owen Wilson." I mean the timeline fits, but it's unclear if that's what happened exactly, or how Bill would know when he never talks to his kids anyway.
On Father's Day Oliver, 38, tweeted the following message to his sister about their absentee bio dad.
First of all, OMG they were cute kids! Next, I only know Oliver from Nashville, where he plays a manipulative fast-talking douchebag, so I have a hard time seeing him otherwise. I'll just say there must be a lot of hurt and pain behind a famous person so publicly calling out their bio dad. Now that Bill Hudson has reacted, though, I really get it. Bill told The Daily Mail that Goldie "poisoned" the kids against him and that he had no chance to be in their lives once she made up her mind. He also said outright that he never wants to see them again.
In a searingly raw interview with The Mail on Sunday last night, Bill, veering between tears of sadness and flashes of anger, vowed to 'break all ties' with his eldest children.

'I say to them now, '"I set you free," he pronounced, his voice breaking. 'I had five birth children but I now consider myself a father of three. I no longer recognise Oliver and Kate as my own.

'I would ask them to stop using the Hudson name. They are no longer a part of my life. Oliver's Instagram post was a malicious, vicious, premeditated attack. He is dead to me now. As is Kate. I am mourning their loss even though they are still walking this earth.'

'When we split up, she never had a bad word to say about me,' he says. 'But when Kurt came on the scene, the narrative changed and I became the big, bad wolf. I would say to her "Goldie, why are you trashing me and saying I'm an absent father when it's simply not the case?" and she'd laugh and go "Oh Bill, you know it makes for a better story".'

Eventually, Bill says, the fiction became fact as first Kate, now 36, and then Oliver, 38, 'drifted away' from him and rejected his repeated pleas to remain part of their lives. He lays the blame at Goldie's door. I believe the drip, drip, drip of poison which started when they were kids finally took hold,' he says. 'Goldie wanted to create this myth of a perfect family with Kurt and she wanted me out…

[Oliver's post] 'was like a dagger to the heart,' says Bill as he sits in the sun-dappled courtyard of a hotel near his ranch home in Malibu, California. 'It's time for the truth to come out.'

He says Goldie used her increasing fame and financial superiority to 'freeze' him out.

'I call it parental alienation. We had a custody arrangement but Goldie constantly flouted it. I'd turn up to see the kids and would discover Goldie had taken them on the private jet to her home in Colorado.

'She gave interviews about her "wonderful" relationship with Kurt and how the kids called him "Pa". She described me as an absent father. I'd call her and go "Goldie, how can you say that?" but she'd just reply:
"It's a better story." '

As Kate's fame grew she, too, accused her father of being an absentee dad: 'There was never a birthday card,' she complained, to which Bill responds: 'Rubbish! I sent birthday cards every year.

'I ring her up every birthday, still do. The same with Oliver. I bumped into Oliver fairly recently in a supermarket in Malibu and he gave me a hug. I always thought Oliver could be the peacemaker, that somehow he would help bring our fractured family back together…'

Then, angrily, he adds: 'She wants to be Kurt's daughter? Well then, take his name, stop using mine…

'If what he wanted was me out of their lives, then he's succeeded. I don't want to see either of my eldest children ever again. It's over.'
It's hard for me to take this guy at his word when he says such nasty things about his children. He basically said they're dead to him and that he never wants to see them ever again. Maybe this is twisted logic, but that kind of shows me that even if he's telling the truth about Goldie cutting him out of Kate and Oliver's lives, she may have had good reason.
Here are the posts that Kate and Oliver put up for the man who raised them, Kurt Russell. Have you ever heard Kurt Russell trashing anyone like this? Of course not.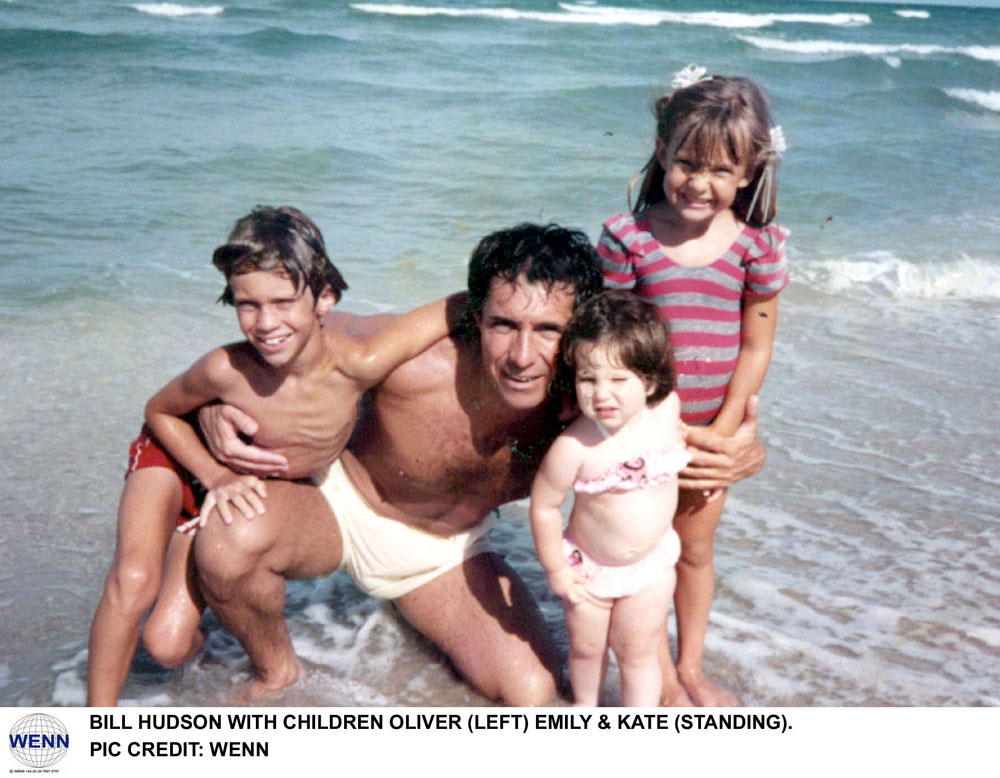 Photo credit: WENN.com, Getty Images