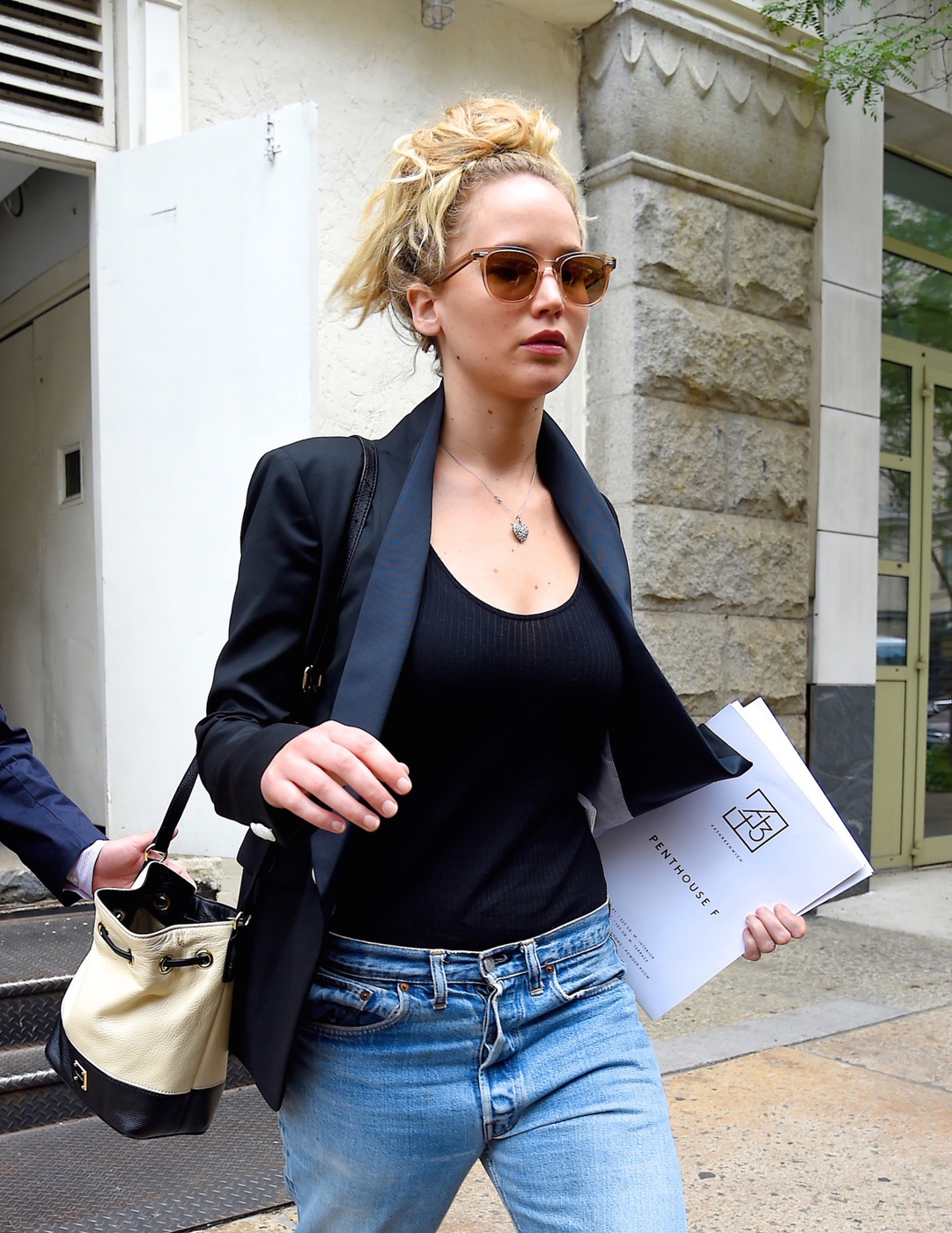 Here are photos of Jennifer Lawrence yesterday in New York City after her romantic weekend with Chris Martin. JLaw was out apartment hunting, which has been her pasttime for the past few weeks. It sounds exhausting but fun too. Real estate dreams are fun, especially when you can afford them.
JLaw was reportedly looking to rent at one point (with a $10,000 per month budget), but the New York Daily News says she's ready to splash out and buy a place. These photos show her holding a pamphlet for the Sterling Mason building. This prime location contains luxurious amenities, including a 71-foot lap pool, a huge private courtyard garden, and an underground garage, which would let JLaw come and go undetected (unless she wants to be spotted – she has lately). The Sterling Mason is very close to Goop's all-white Tribeca penthouse. The NYDN also adds that Jennifer wants to have enough space for when Apple and Moses come to stay:
Jennifer Lawrence is ready to play house with Chris Martin and his kids. The Hollywood starlet, who's been eyeing multimillion-dollar condos all over Tribeca in recent weeks, has stepped up her game by scoping out a pad with three bedrooms or more so she can accommodate Martin's son, Moses, and daughter, Apple, sources told Daily News real estate editor Katherine Clarke.

The Silver Linings Playbook and Hunger Games star was recently seen clutching a brochure for a three-bedroom, 3.5-bathroom pad at 443 Greenwich St. The asking price: a cool $15.25 million.

Lawrence and Martin appear to be spending more time together, and with Martin's school-age kids on summer vacation, Lawrence may well find herself playing the doting stepmom.

Lawrence has also eyed apartments at nearby condos — the Sterling Mason at 71 Laight St., where there's a five-bedroom pad available for $9.9 million, and 429 Greenwich St., which has a $10 million ninth-floor unit available.

The common thread in all of these buildings? They're within easy walking distance of the three-bedroom penthouse at 416 Washington St. that Martin shared with Gwyneth Paltrow before their "conscious uncoupling" in March 2014. The rock star and actress bought that home in 2009, and neat freak Paltrow, who still lives there, soon stripped and redesigned it with a white marble kitchen and all-white decor, down to the appliances.
[From NY Daily News]
I don't really see the major issue — other than shacking up with Mr. Coldplay — with JLaw buying a three-bedroom penthouse. She can afford it, and most A-list celebrities purchase these extravagant apartments with extra space. She doesn't have to use the rooms for the Martin-Paltrow kids to visit, but that's the spin in this story. Is this a big deal? Goop would probably insist on luxurious surroundings if the kids stayed with Chris when he was living with JLaw. But there's no way the decor in JLaw's apartment will be all-white. Her Dorito dust trails are already epic without such a stark palate.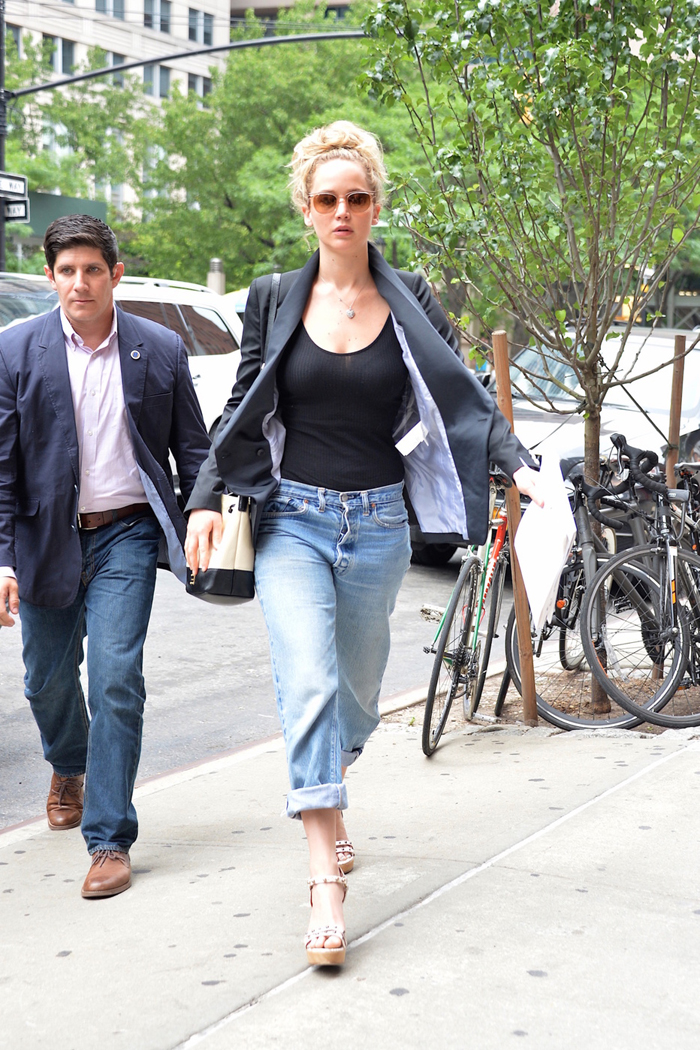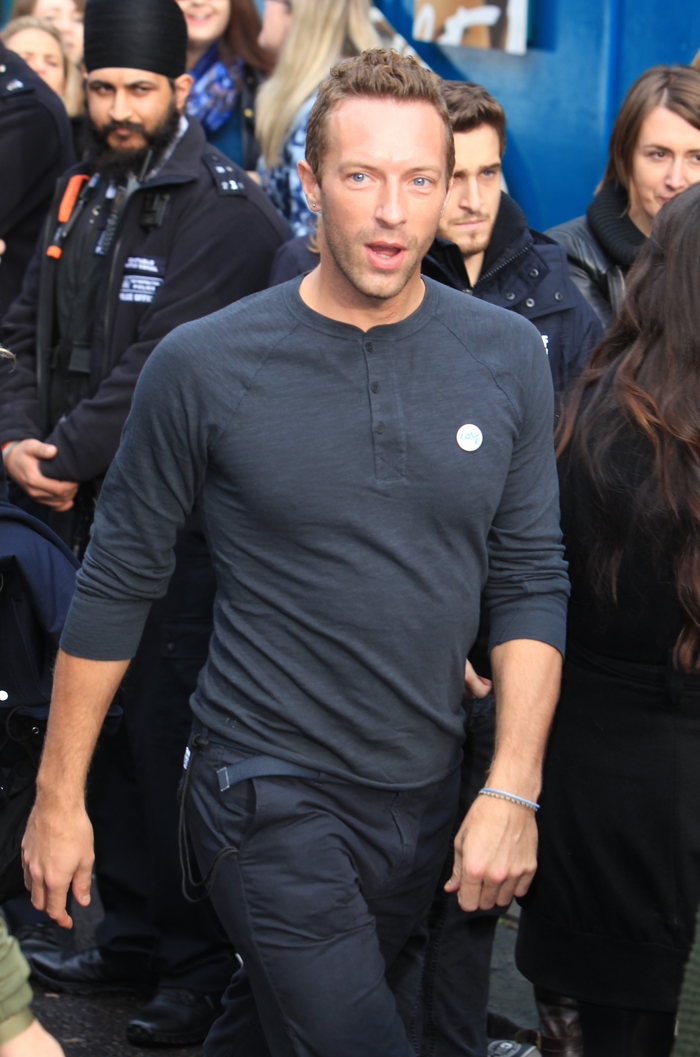 Photos courtesy of Pacific Coast News & WENN