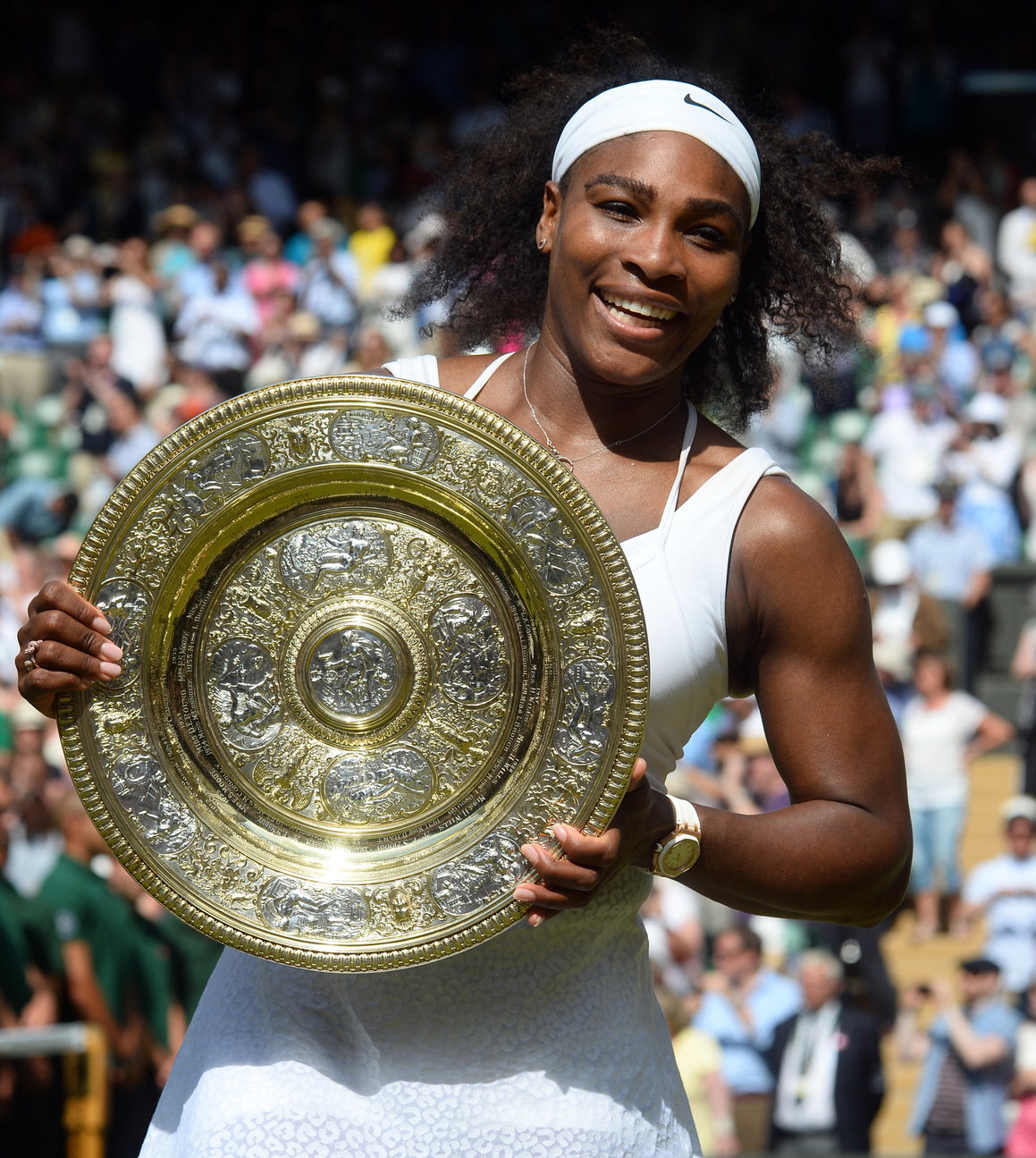 Serena Williams won the Wimbledon Women's Final on Saturday. It was a great and fast game, but Garbine Muguruza didn't go easy on Serena – Garbine seems like someone we will be seeing more of in the coming years, and Serena said as much when she accepted her award. I didn't even really think Serena was playing at full-blast, but Serena at like 80% is still better than everyone else at 100%. She now has 21 Grand Slam titles.
With the Wimbledon win in her back pocket, Serena is thinking about the US Open. But the media is still focused on how to discuss Serena, whether she really is the G.O.A.T. (Greatest of All Time) and what she means to tennis in general and women in sports. While many publications wrote glowing "We are living in The Age of Serena" type stories about her win, the New York Times decided to publish an utterly insulting article about "body image" in women's tennis – go here to read.
The piece is half-assed, to start, and it seemed designed to specifically insult Serena Williams for not being white and model-thin and for daring to love and accept her muscular physique. The NYT actually included these lines: "Her rivals could try to emulate her physique, but most of them choose not to." They also included quotes from coaches of other (white, thin) players who say that they don't want their girls to "bulk up" like Serena, because EW GROSS how unfeminine. The piece is reminiscent of last year's insulting and tragic NYT piece about Shonda Rhimes ("angry black woman") and Viola Davis ("less classically beautiful"). Dear NYT: maybe just stop writing "think pieces" about black women, their bodies and their anger?
As for Serena and how people really do love her, J.K. Rowling was tweeting about her Serena Love all Saturday, posting photos and cheering on her favorite. When someone tweeted JK about Serena, saying something about how Serena "looked like a man," this was JK's response:
.@diegtristan8 "she is built like a man". Yeah, my husband looks just like this in a dress. You're an idiot. pic.twitter.com/BCvT10MYkI

— J.K. Rowling (@jk_rowling) July 11, 2015
And finally, a lighter story – you know how Drake was all over Wimbledon this year? He watched several of Serena's matches and he even came to one of her press conferences. Rumors were swilling that Drake and Serena were on (except I'm pretty sure she's still dating Patrick Mouratoglou). When Serena was asked about Drake, she TOTALLY friendzoned him. It was amazing. Poor Drake.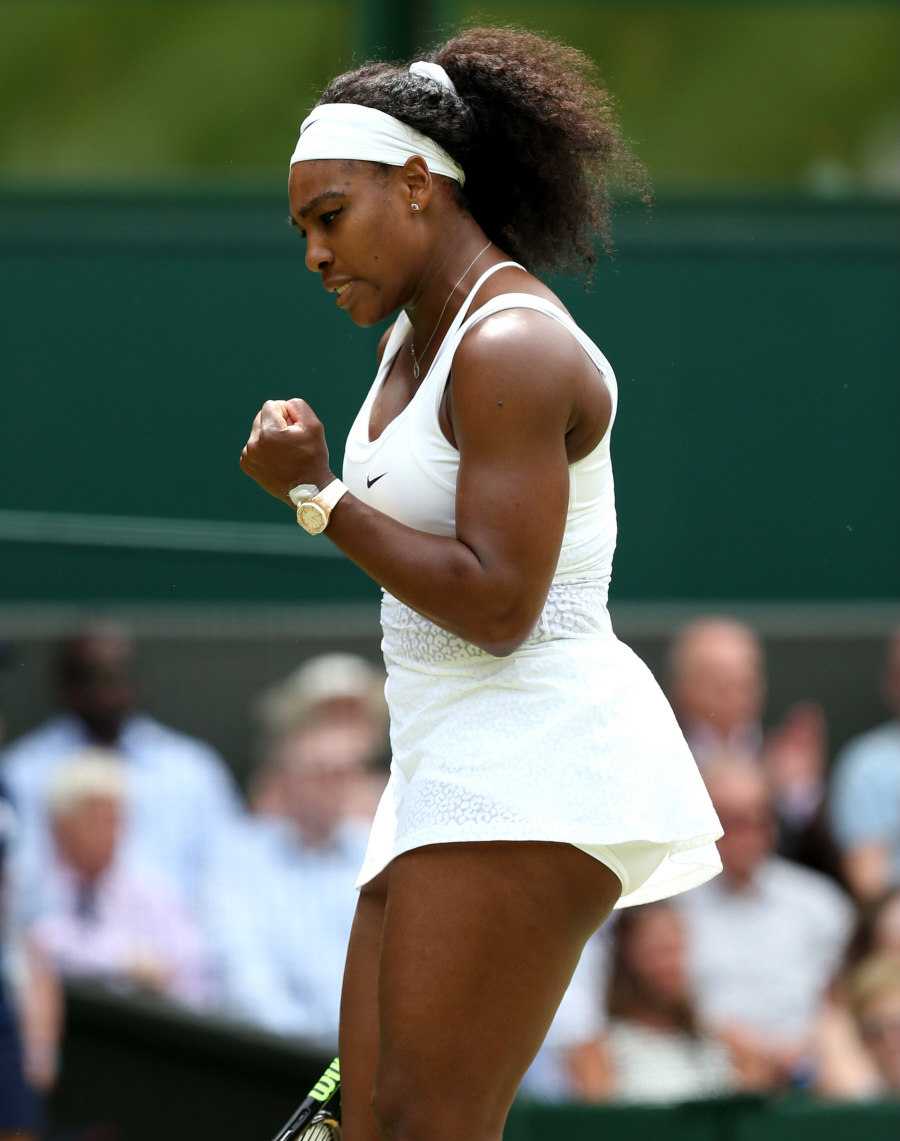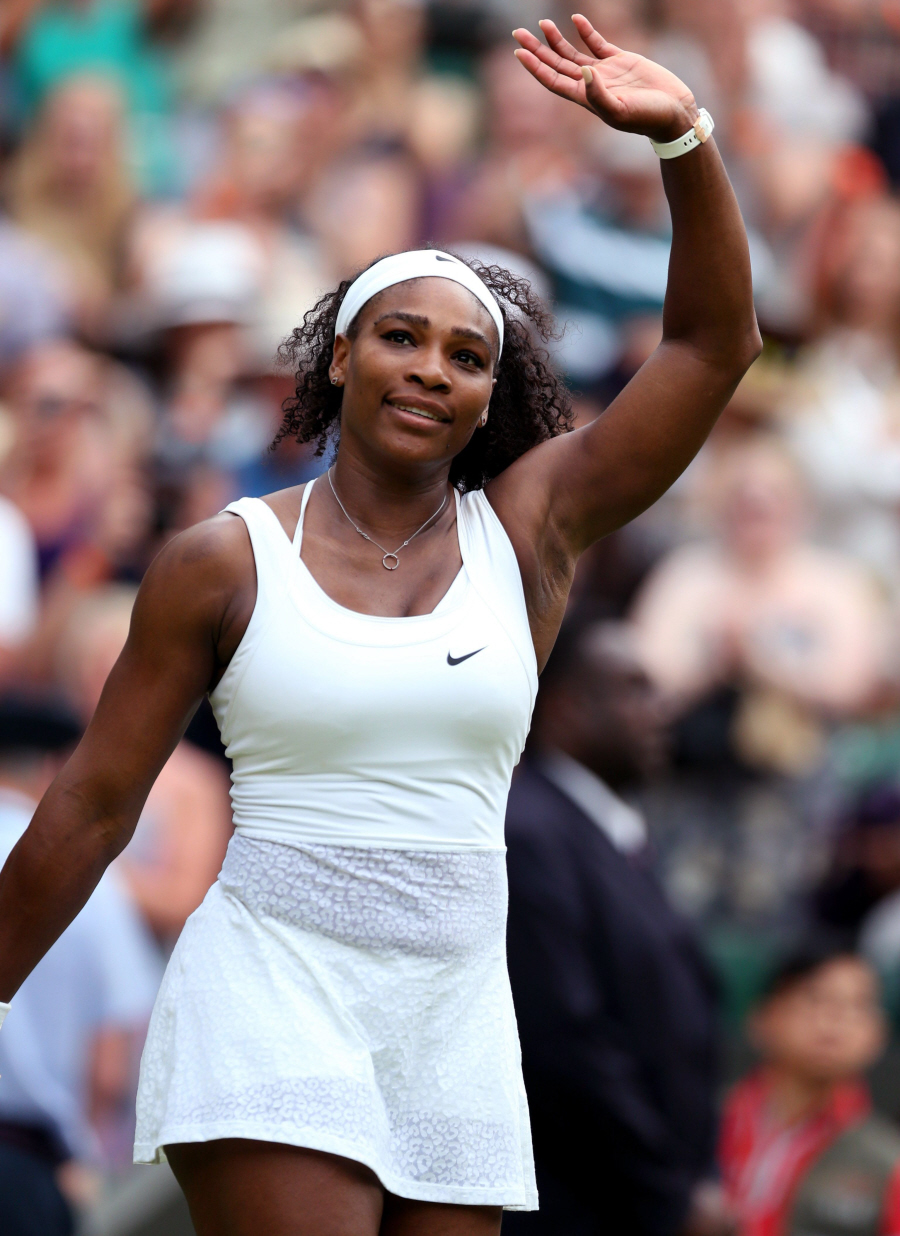 Photos courtesy of WENN, Pacific Coast News.