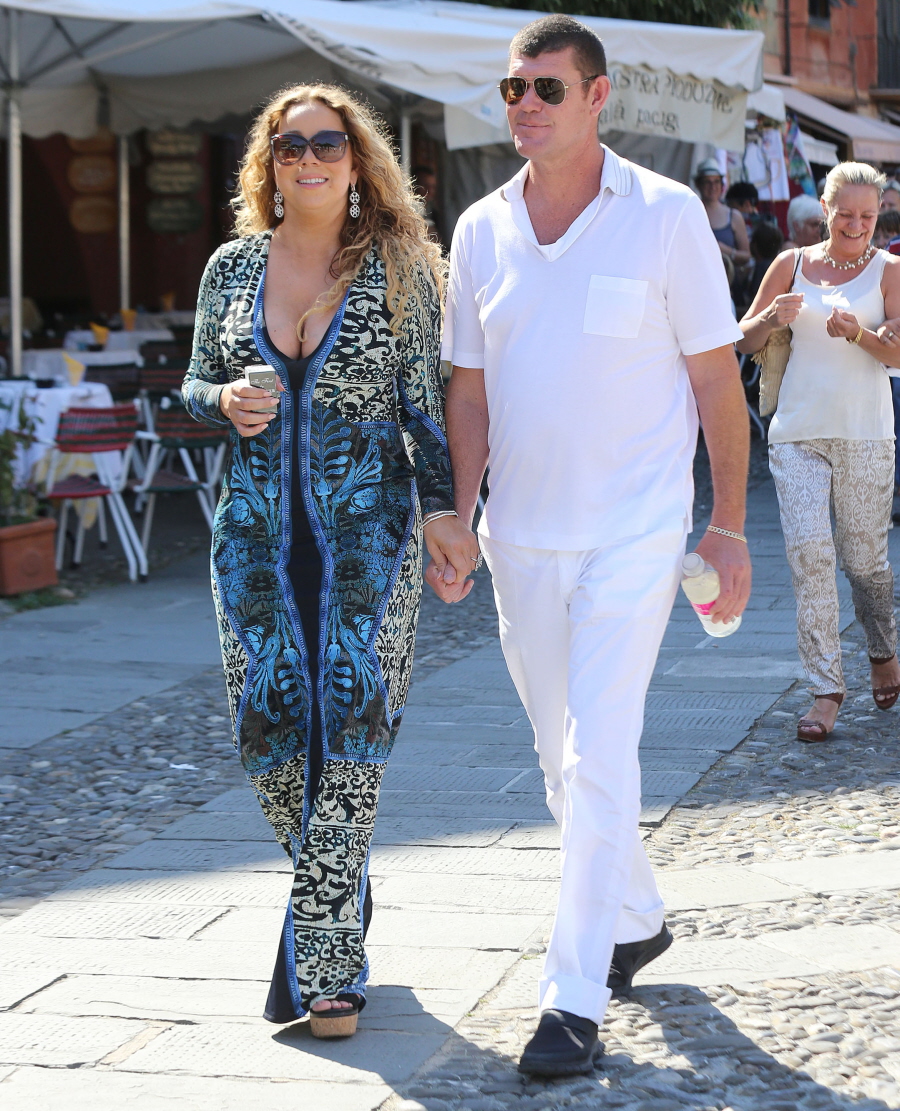 I know that there are going to be people yelling "OMG, this comes from Star/OK, it's obviously crap!" But here's what you need to know: I believe every single word of this. I will always believe the stupidest, silliest, craziest stories about Mariah Carey because more often than not, they are 100% true. As we know, Mariah is currently dating James Packer, an Australian billionaire previously linked to Miranda Kerr (the rumor is that Kerr homewrecked Packer's marriage). Packer seems enamored with Mariah, and early into their courtship, he took Mariah, her kids and his kids on a whirlwind vacation through the Mediterranean. But is he strong enough to follow Mariah's strict courtship rules? An insider tells Star/OK: "Mariah wants to be in control and let James know that she's unlike anyone he's ever been with." Thus, these rules. Apparently, James is "up for a challenge." Hahahaha.
Sex Only On Mondays: Mariah doesn't like surprises, especially in the bedroom. So to make sure she's always prepared for a night of passion, she schedules her sex on Monday nights. "There's a beauty routine she goes through beforehand," says a source. "And she likes to make sure candles are lit and music is playing." Ah, the anticipation!

Never Mention Nick: Determined to leave her soon-to-be-ex-husband Nick Cannon in the past, Mariah has forbidden everyone around her—even James—to refer to him by name. "She only calls Nick 'my children's father' and expects everyone else to follow suit," adds the source.

Keep The Bubbly On Ice: Between chart topping singles and impromptu getaways, there's always something to celebrate. So James has been advised to always keep a chilled bottle of Mariah's favorite champagne, plus a supply of bendy straws to help keep her lipstick smudge free.

Break Out The Silver Spoons: Mariah loves being pampered—and not just by a team of masseurs, stylists and assistants. She also expects James to pitch in by rubbing her feet, washing her hair when they're in the tub together and even spoon-feeding her dinner! "Mariah thinks being fed by her lover is the most romantic thing on earth," says the source.

Don't Change The Station: Famed for her five-octave vocal range, melismatic style and mastery of whistle register, there's no denying Mariah's singing talent. To make sure James never forgets, Mariah demands that her tunes blare from the speakers at all times. "She loves hearing the sound of her own voice," says the source. "She believes she's the greatest singer in the world."

Make It Steamy—Literally! To keep her skin supple and her nasal passages moist, Mariah made James purchase 24 humidifiers for his home, private plane and yacht. "She's obsessed with them," reveals the insider. "There have to be at least three going in every room…and four placed around her bed at night."

Don't Smoke 'Em If You Got 'Em: After nearly ruining her voice with the habit years ago, Mariah decided to give up cigarettes. And she doesn't want James or his staff to have any around her. Says the source, "After the first time she saw him smoking, she told him under no certain terms that he had to quit."

Check In At All Times: Though the two have been joined at the hip for the last several weeks, sources say that when James can't be with her, Mariah contacts him hourly. "She wants to try to trip him up to see if he's where he says he is," says the insider. "And somehow, she always has a way to find out if he's telling the truth." Hope he lives up to her vision of love!
I believe everything. This is all completely true. I believe Mariah only lets Packer bang her on Mondays. Why not Fridays? Why not Wednesdays? JUST BECAUSE. Mariah has to be prepared and that preparation begins on Tuesday and she's not ready until the following Monday. I believe she probably hates that Packer smokes and she's "ordering" him to quit. I believe all the rest of it too.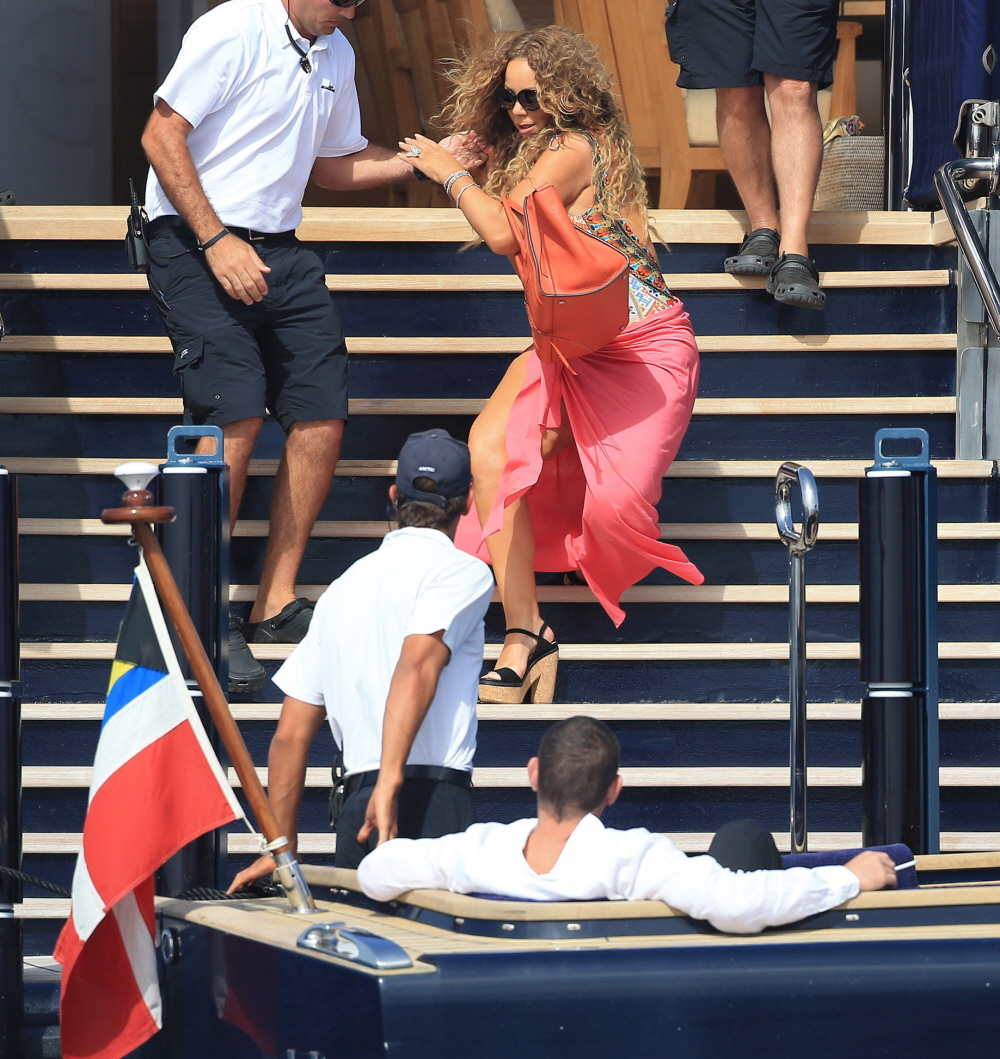 Photos courtesy of Fame/Flynet.