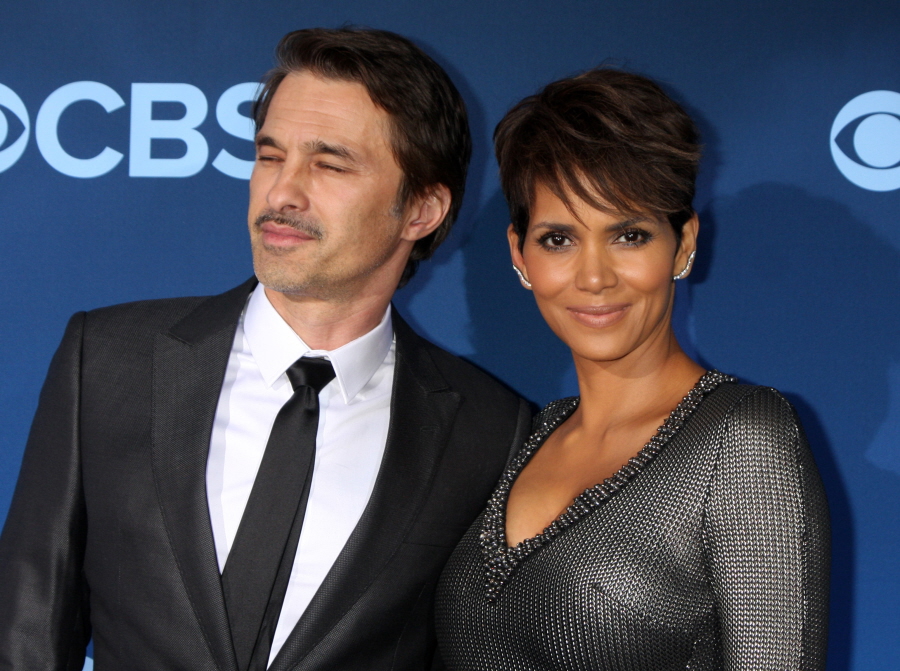 I truly don't believe Halle Berry and Olivier Martinez are still together. They're still married, obviously, but I believe they've been separated for much of this year, if not longer. From what little I know of Olivier, he seems like he's just as high-maintenance as Halle, and just the thought of those two volatile personalities together… well, I can't say I'm at all surprised it fell apart. Allegedly. Because they haven't announced anything yet. But in addition to Halle not even remembering her anniversary AND getting to work with hottie Jeffrey Dean Morgan, it seems that Halle has also been walking around LA without her wedding ring. And Radar says that Halle and Olivier are already living separately.
Halle Berry is widely regarded as one of the most beautiful women in the world, but despite having looks, wealth, and fame, the Academy Award winning actress has long been unlucky in love. Now, just as it began to seem that Berry had found her happily ever after with French actor Olivier Martinez, RadarOnline.com has exclusively learned that her marriage is rapidly crumbling after she was spotted out in Los Angeles without her wedding ring.

"It seems Halle and Olivier have finally hit the end of the road," a family friend told Radar. "They've weathered a lot of ups and downs in their relationship – but recently, Olivier has been completely MIA!"

The preliminary signs of trouble came back in October of 2014 when Radar reported that the couple had rarely been seen together since the birth of their son Maceo a year earlier. Berry, who was pregnant with Maceo when she married Martinez in 2013, also has a seven-year-old daughter Nahla with model Gabriel Aubrey — a man that ignited Martinez's now notorious temper during a brawl outside Berry's home in 2012.

But far from being an isolated incident, Martinez's angry streak became an ongoing issue in the couple's relationship, and things finally came to a head when an irritated Martinez was caught on camera hitting an airport worker at LAX with Maceo's carseat. After that, Berry reportedly gave him an ultimatum demanding that he seek counseling if he wanted to continue their marriage.

"Halle is telling pals she worries that Olivier's runaway temper could put her kids at risk," an insider revealed at the time.

Now, Berry and Martinez are living separately, with him staying in Malibu, and her staying in her Hollywood Hills home. They have not been seen together publicly since February. "They've just been delaying the inevitable split," the source confirmed.
I believe the writing was on this particular wall from the start. Don't get me wrong, I think Olivier probably does have a violent temper, but Halle knew that when she married him – it's not like this is some new development. So… that's going to be the story when they do split. This is the preview. Halle will paint herself as the victim of yet another violent and/or racist man and woe is Halle. And I think this has the potential to be an even bigger mess than Halle's very much on-going crap with Gabriel Aubry. Olivier made sure he married Halle, which means he will probably have a much easier time convincing lawyers and judges that his custodial rights to Maceo should be confirmed. And when that happens… Halle is going to lose it.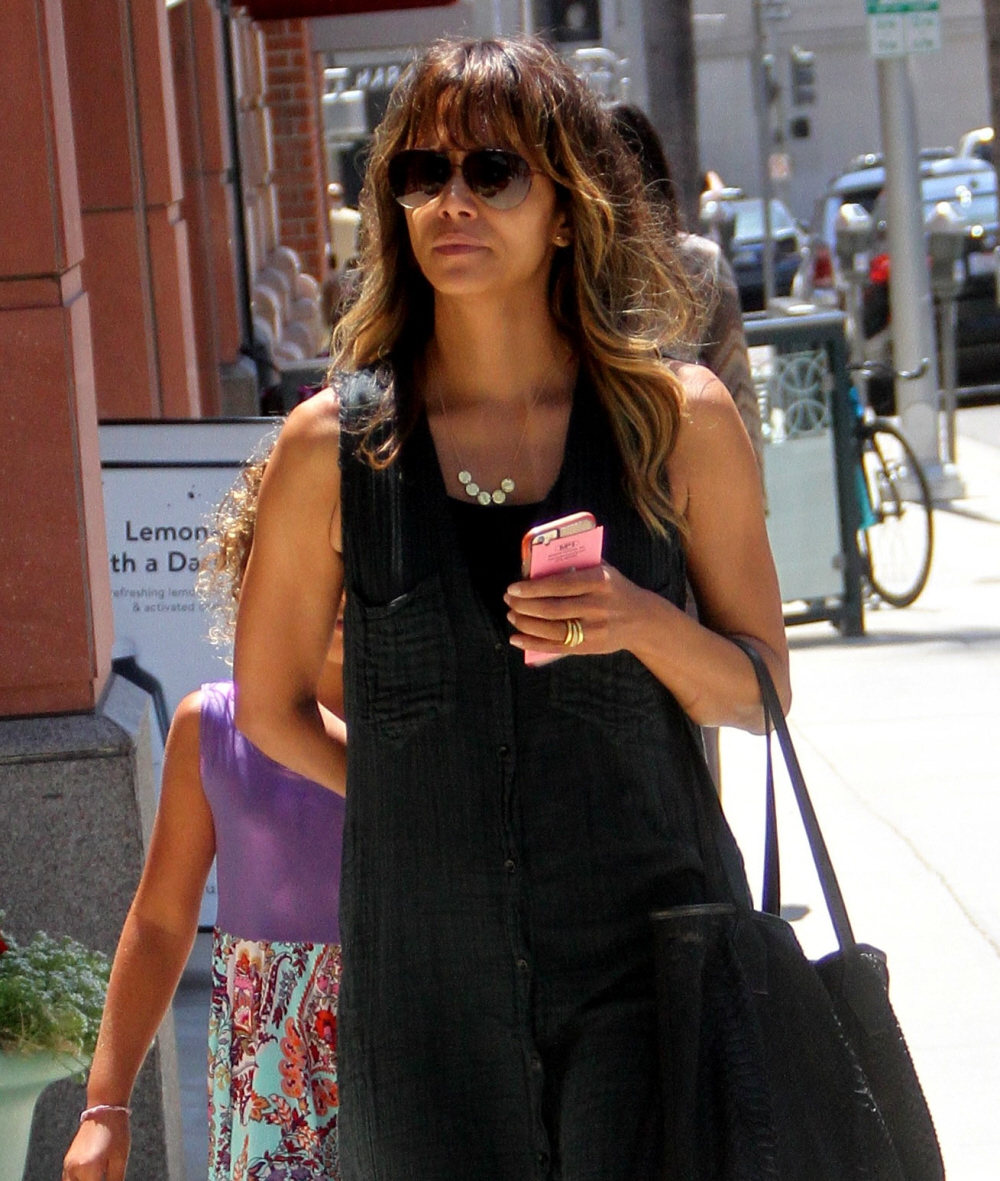 Photos courtesy of WENN.