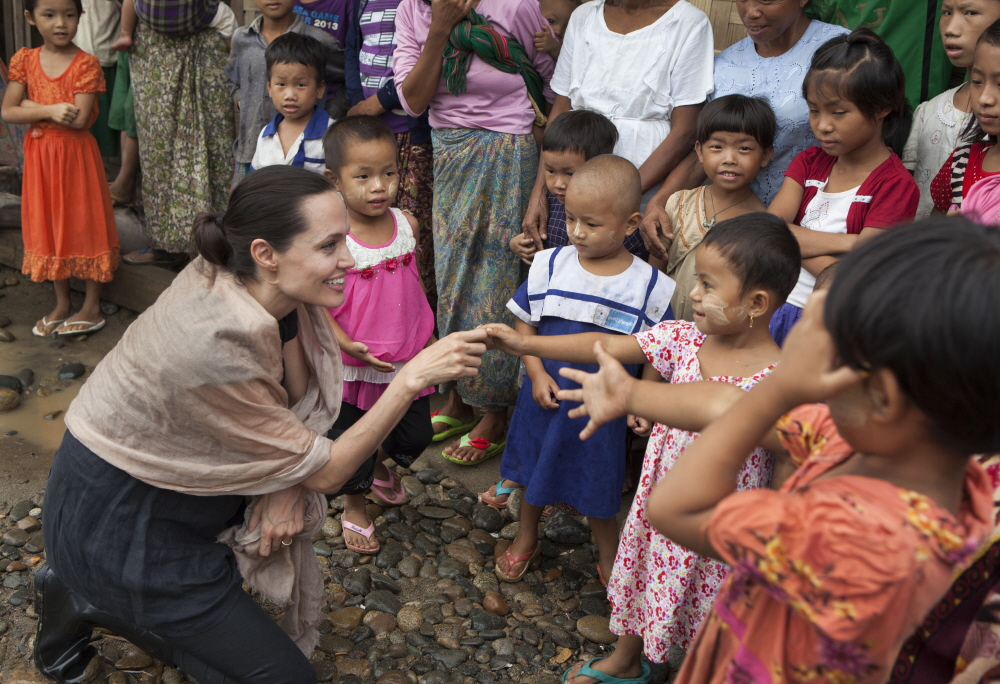 Here are some assorted photos of Angelina Jolie's UNHCR trip to Myanmar (formerly Burma). Jolie traveled to Cambodia more than a week ago to start the process for a film she will direct in the country this fall, then she traveled the short distance to Myanmar for a humanitarian visit (her first to the country). Angelina has been meeting with refugees, checking the conditions of the refugee camps, plus highlighting the plight of low-income women in the country.
Jolie also spent some time with Nobel Peace Prize winner Aung San Suu Kyi, who was kept under house arrest as a political prisoner for many, many years by the government. When Myanmar opened itself up to the world several years ago, Aung was finally allowed to leave her home and do her work on behalf of the Burmese people. Aung took Jolie to a factory employing mostly low-income women – you can read more about their visit here.
I love Jolie. And it must have been really cool to meet Aung San Suu Kyi.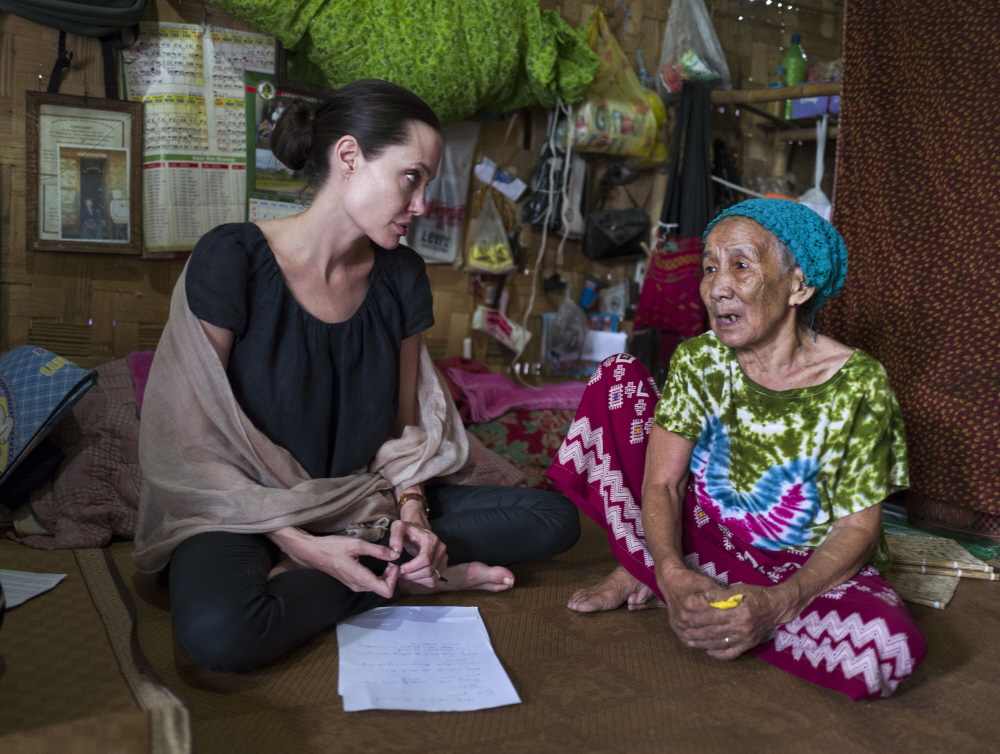 Photos courtesy of Getty, Fame/Flynet.