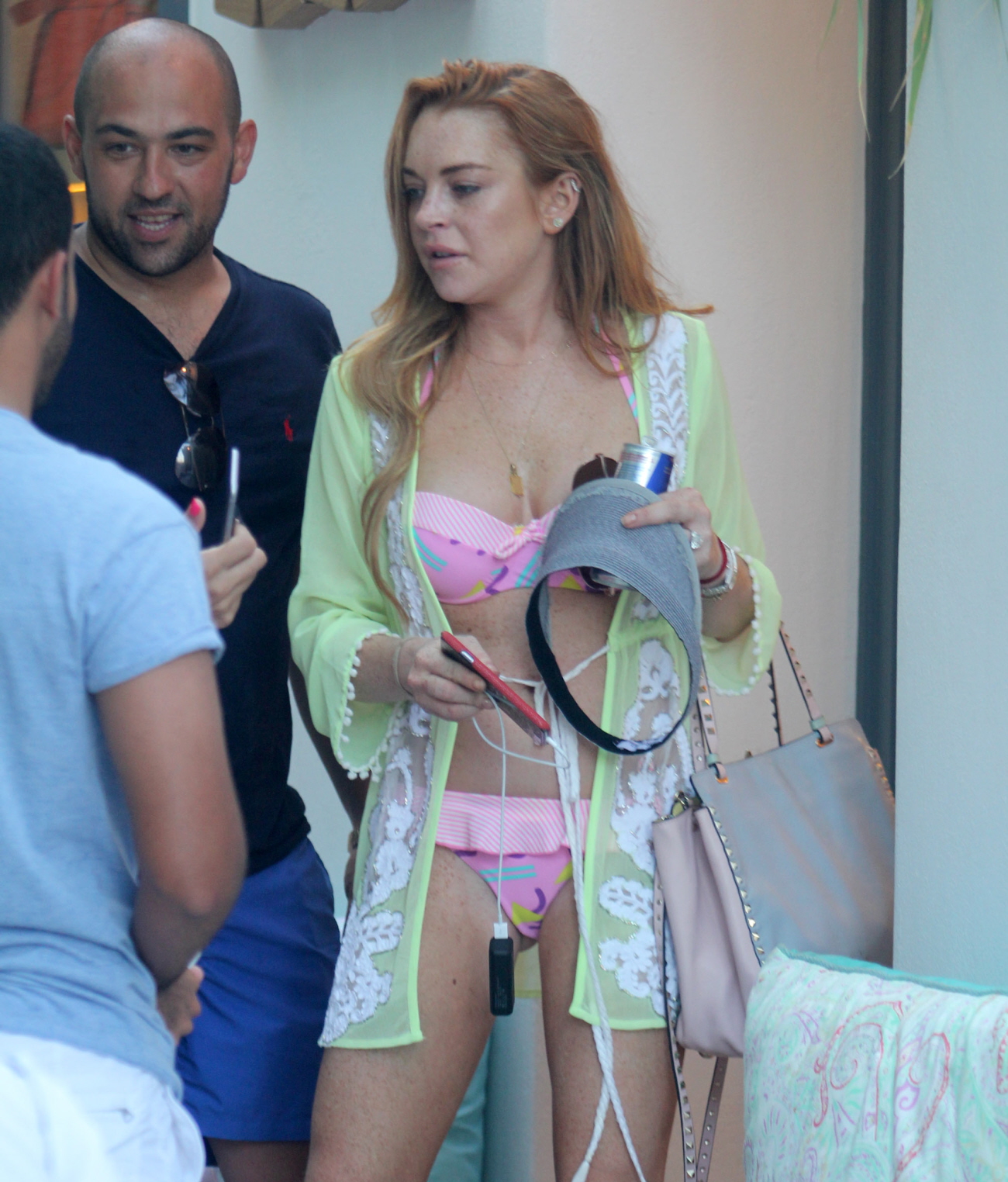 Here are some photos of Lindsay Lohan on vacation in Greece a few weeks ago. She was partying her ass off in Mykonos in mid-and-late-July and it seemed like the vacation was simply with her group of friends. I'm saying that because there are no photos of a shady-looking Saudi or Emirate prince in the group. It's widely believed that Lindsay has a full-time boyfriend/john who is paying for her lifestyle these days and it's widely believed that he's wealthy and speaks Arabic, and that's why Lindsay has been "learning Arabic" and "studying the Koran." But whoever this guy is, he's not giving Lindsay an unlimited budget. Which is smart. Except that she doesn't have enough money to pay her assistant (yet she had enough money to party in Mykonos?).
As actress Lindsay Lohan soaked up the sun on a yacht off the Greek island of Mykonos last week, the prospect of appearing in a dusty courtroom seemed like the last thing on her mind. But The Mail on Sunday can reveal the Hollywood star faces fresh humiliation after a legal bid was launched to claim £3,300 which is owed in unpaid wages to her former personal assistant.

Miss Lohan is off probation for the first time in nearly eight years after a string of convictions for theft and reckless driving. She has been jailed five times and has made about 20 court appearances. It was thought that she had put her wild antics behind her, but last week Jesse Peckham, who worked for Miss Lohan in London last autumn, is a witness in the case at the Central London County Court, arguing that he had not been paid. Mr Peckham was hired by a recruitment firm to work as Miss Lohan's personal assistant for three months from September while she made her West End debut in David Mamet's Speed-the-Plow.

The case is expected to revolve around claims of Miss Lohan's bizarre mood swings and 'insane' demands, which meant Mr Peckham was forced to resign two months into the contract – for which he has never been paid. Mr Peckham is understood to claim in court papers that the 29-year-old actress also insulted him. Sorted Personal Management, the company that hired Mr Peckham on Miss Lohan's behalf, accuses her British publicist Beth Morris of failing to pay the £3,300 bill for his services. Mr Peckham, who is set to be a key witness in the case, is understood to claim that he walked out on Miss Lohan because of her behaviour.

Mr Peckham is understood to claim in his statement that he told Miss Morris that he would not tolerate any illegal behaviour and that he had been warned about Miss Lohan's difficult reputation. More damningly, it is thought that Mr Peckham claims that Miss Morris and Miss Lohan were hiring people they knew they couldn't afford to pay.
The Mail got a statement from Morris (Lohan's publicist) that was basically like "all lies!" But anyone currently employed by the Cracken is obviously suspect, and I've got to wonder if Beth Morris has even been paid, you know? How can Lindsay even afford a full-time publicist on retainer? As for Lindsay's "bizarre mood swings" etc – I mean, it would be gossip if Lindsay was a lovely person. If you go into a job knowing that you're going to be working for the Cracken in any capacity, don't you know that it's going to end in ceaseless crack drama, tantrums, thrown drinks, cigarettes burns, licked mirrors and tears?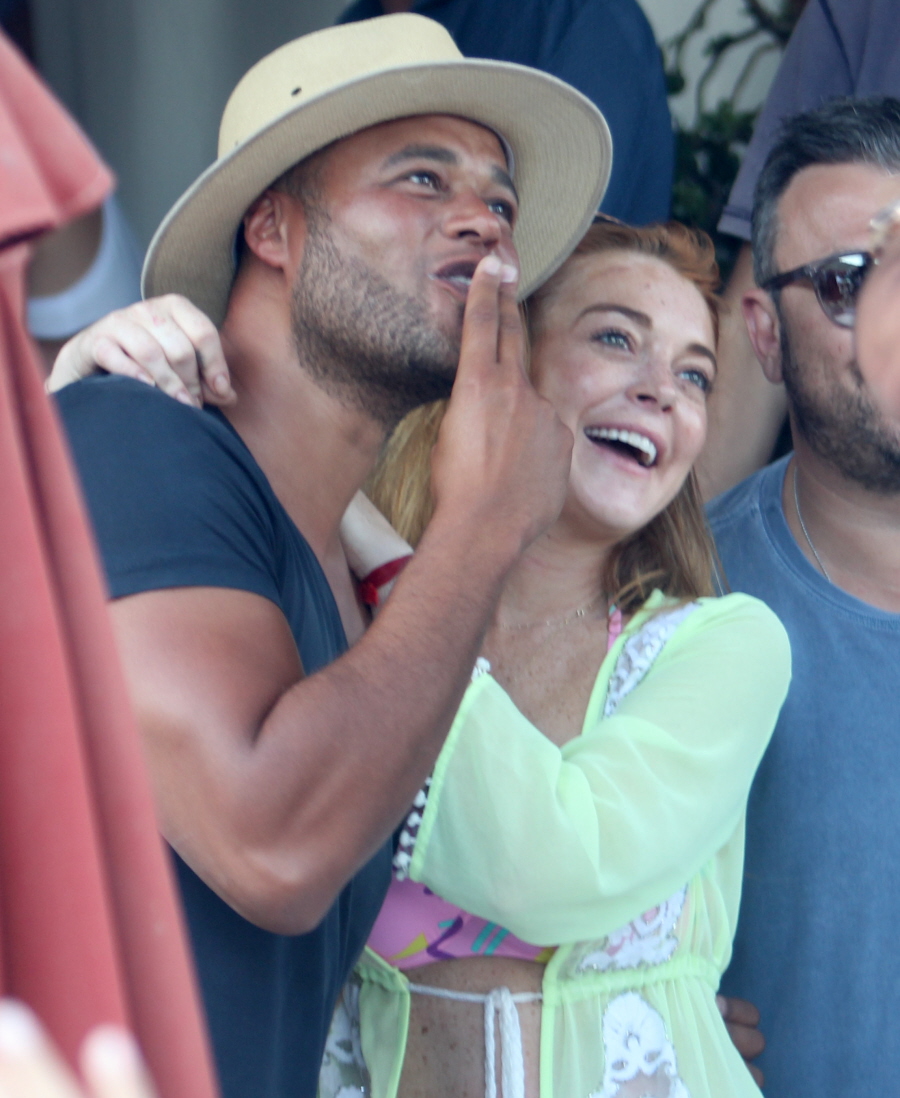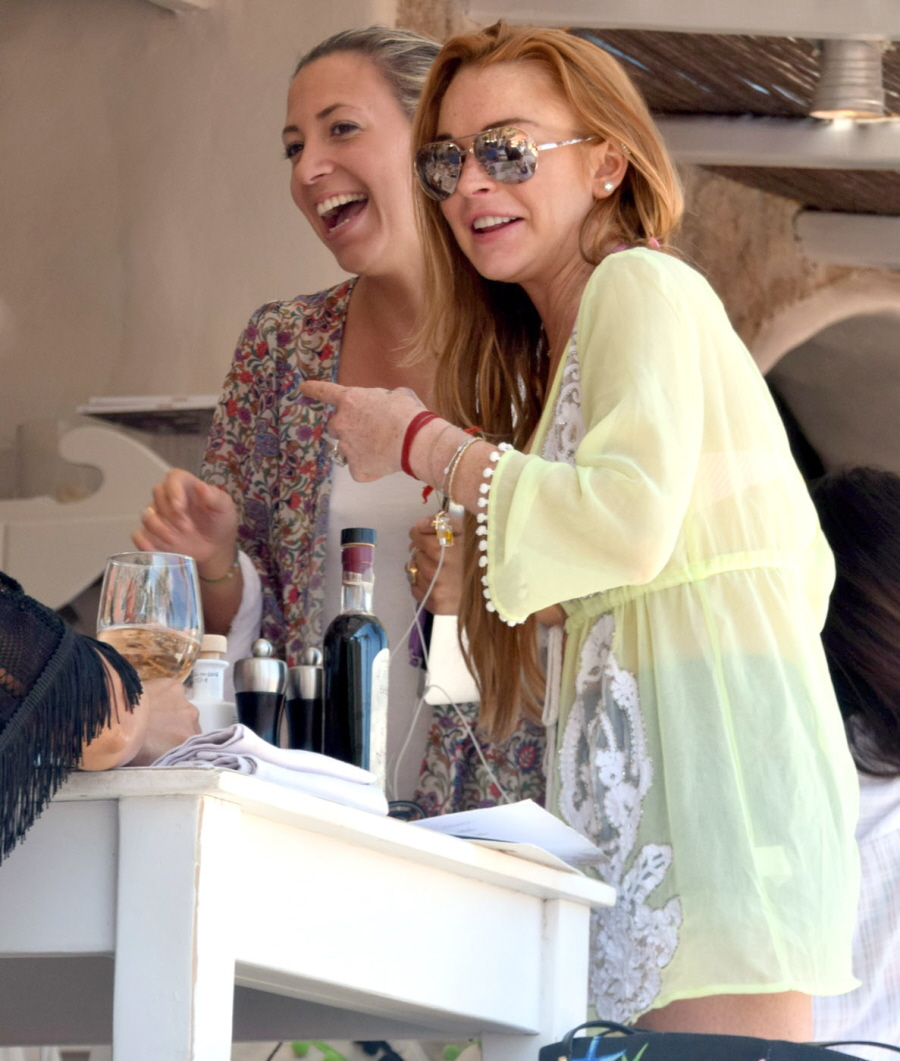 Photos courtesy of Fame/Flynet and WENN.