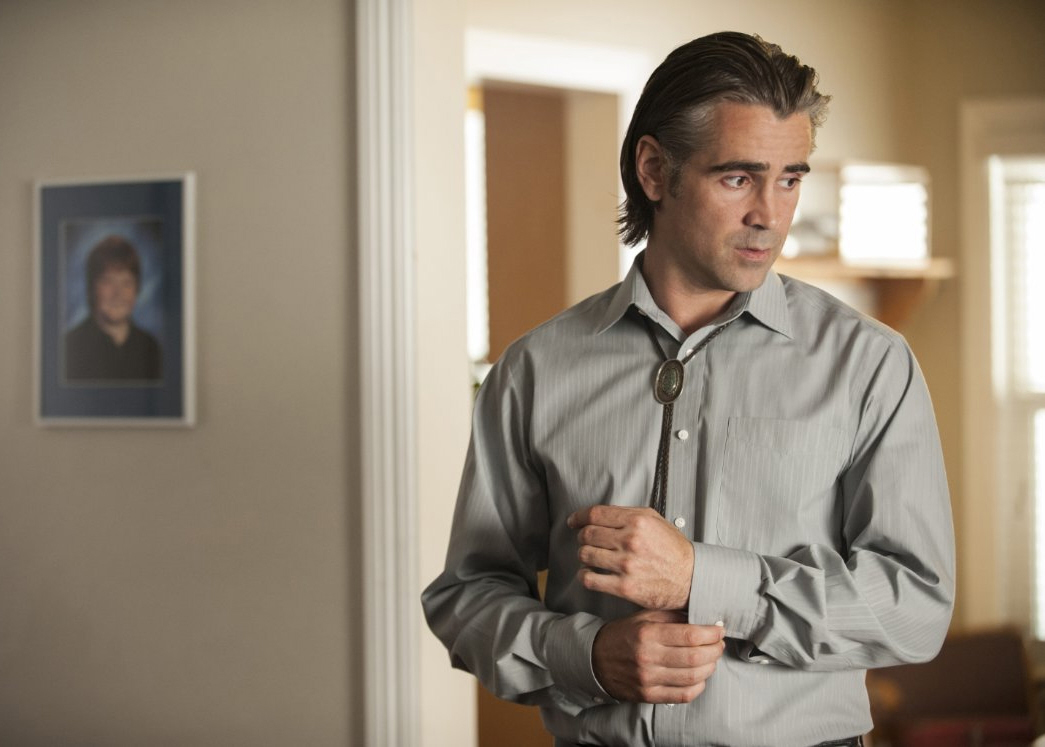 MAJOR SPOILERS for True Detective Season 2 episode "Black Maps and Hotel Rooms"
For a show so epically boring and tedious, you wouldn't think that the final episodes would be THIS confusing. Just know that I consider myself a pretty bright person and I'm a long-time lover of police procedurals and cop shows. I enjoy a good "Whodunit?" But the actual core mystery at the center of TD's Season 2 is so poorly constructed and badly backstoried that I missed big chunks of what actually went down as Ani and Velcoro gave the motherlode of expositional dialogue on what happened in 1992. Sidenote: does anyone else remember that excellent NBC show a decade ago called Life? It starred Damian Lewis and Sarah Shahi and the backstory of that show – a cadre of corrupt, well-connected cops ruling the city of LA with money they stole in their early '90s – is similar to the core mystery of TD's Season 2. E! News has a more thoughtful recap here, if you're interested.
Anyway, the big news is that a major character was killed last night. I really don't want to see any comments about how I'm such a horrible person for discussing this. SPOILERS SPOILERS SPOILERS. Paul was killed. Taylor Kitsch is dead (on the show). It's for real. It's not like the Colin Farrell thing where it turns out he was shot with rubber bullets or whatever. I have to admit, this was the most I've ever liked him in this episode – he wasn't just staring off into space vacantly. He was actually doing something and he even tried to give Velcoro a heads up, which Velcoro promptly forgot about because Ani was giving him "come hither" face.
That's another big spoiler… Ani and Velcoro finally banged. I feel like with those two actors – Rachel McAdams and Colin Farrell – it should have been so hot. It should have been a feeling of "FINALLY, let's get down." But the sex scenes were destroyed by terrible direction. That's not even on Nic Pizzolatto. What kind of idiot pushes in for extreme close-ups during that moment when Ani and Velcoro finaly decide to get down?
As for poor Frank (Vince Vaughn), he finally shook off his rut by beating the sh-t out of Weaselface VonPimp (whatever that guy's name is, I don't care), then shooting Weaselface in his office. Then Frank went and played nice with the Russians, only to literally go scorched earth on everybody, taking all the safe money from his former clubs and burning the places down.
We still have no idea who killed Ben Caspere, who was totally in on the core conspiracy of cops (a conspiracy revolving around a series of crimes during the LA Riots). We do know who kiled poor Stan though – it was Weaselface VonPimp. Frank figured it out. Frank also revealed that Weaselface was the one who gave him the bad tip about Velcoro's wife's rapist. So… Frank took care of that problem for Velcoro. Sure. What else? James Frain (playing a corrupt Vinci cop) was the one to kill Paul. And the head of the conspiracy (not really) is this guy?
Chief Holloway, in case you're wondering. #TrueDetective pic.twitter.com/txmdPYsRgm

— pajiba (@pajiba) August 3, 2015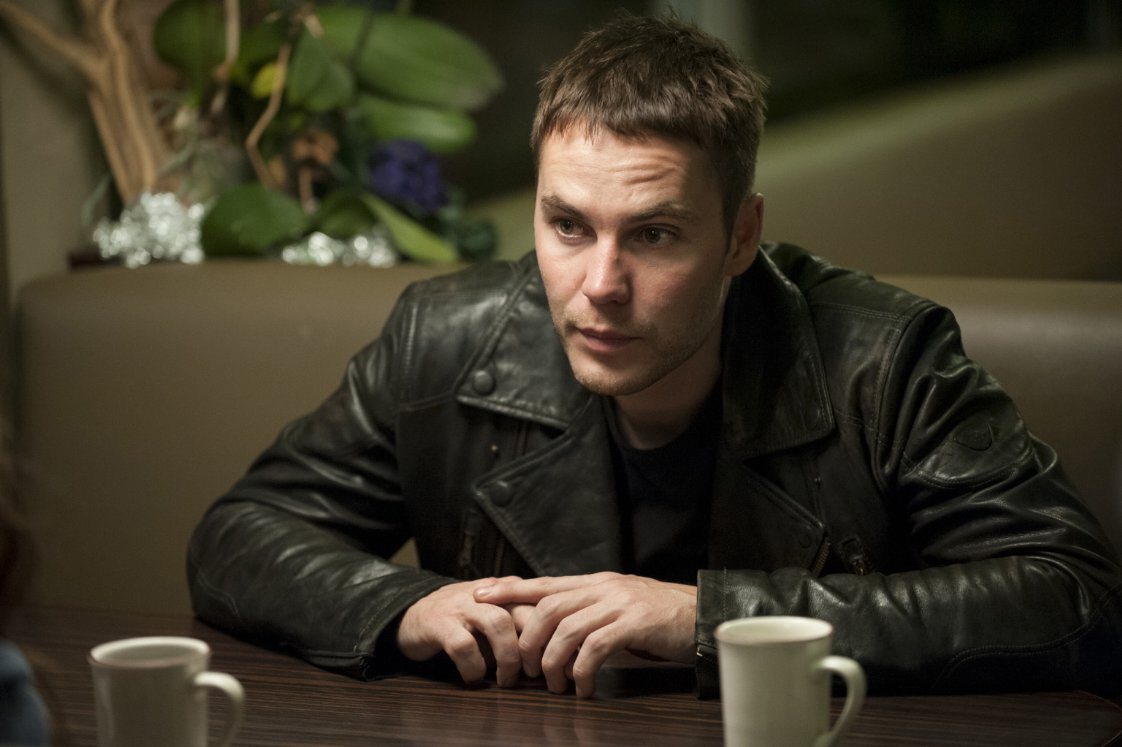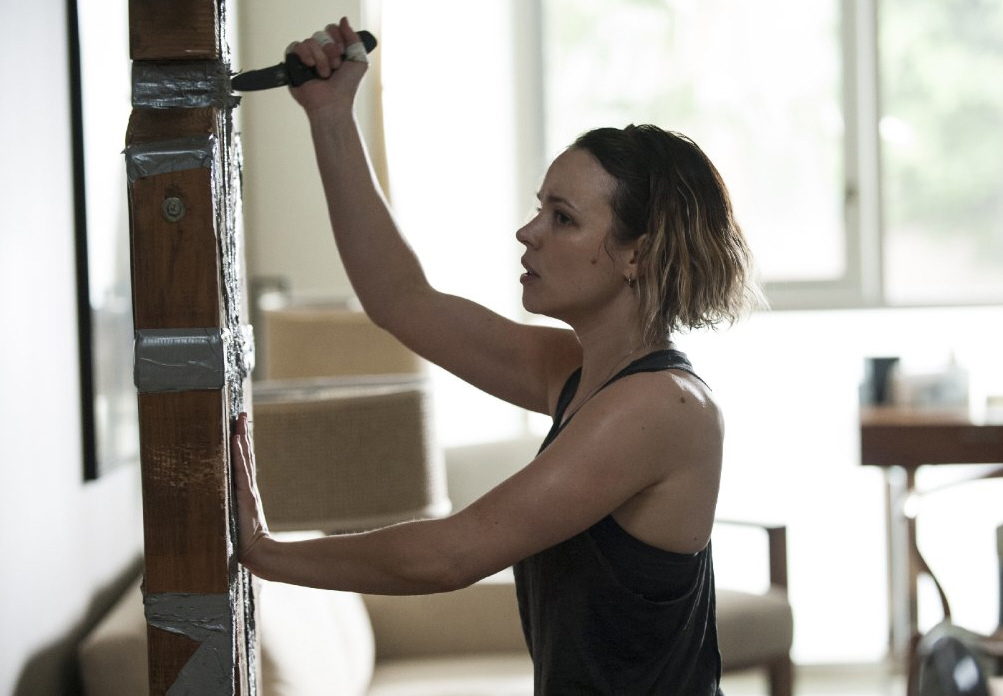 Photos courtesy of HBO.