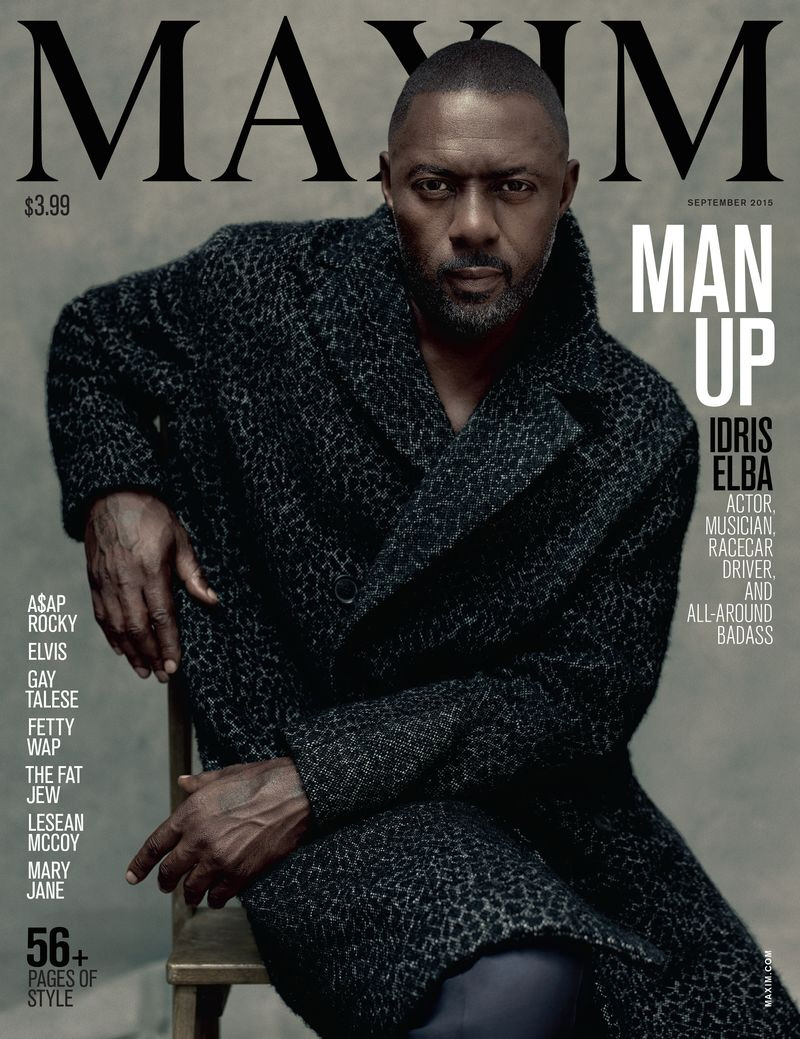 OH. MY. DRIIS.
I'll admit it, my first reaction to seeing Idris Elba on the cover of the September issue of Maxim – the first man to ever cover the magazine – was something along the lines of this:
Pass the smelling salts. Damn.
Maxim's September issue is all about men's fashion apparently, and given Idris's new collection (which he helped design) with Superdry, Maxim's female editor was all, "Yeah, let's just put Idris on the cover." God bless her. Even thought our beautiful Idris looks like James Bond on the cover, Driis tells Maxim:
"If I were the Bond producers and everyone was pointing me toward one actor, what's the surprise in that? Honestly, it's one of those things that if it should happen, it would be a self-fulfilling prophecy; it would be the will of a nation."
I would hate that kind of brag from Taylor Swift, but from Idris… no, I don't hate it. Idris is also gearing up to promote Beasts of No Nation, the Netflix film directed and adapted by Cary Fukunaga. Idris stars as a warlord in Africa with an army of child soldiers. It's said to be an incredible and disturbing film, and Netflix believes in it so much that they're doing a full-on premiere and limited theater run so the film could conceivably be up for some awards this season. Idris will likely be on hand at the Venice Film Festival a month from now for the world premiere of the film. Cary Fukunaga and Big Driis on the same red carpet? Hot damn. Here's the teaser trailer for the film:
God, that just tears me up. Idris is good when he plays villains though.
Anyway… this Maxim shoot is fantastic.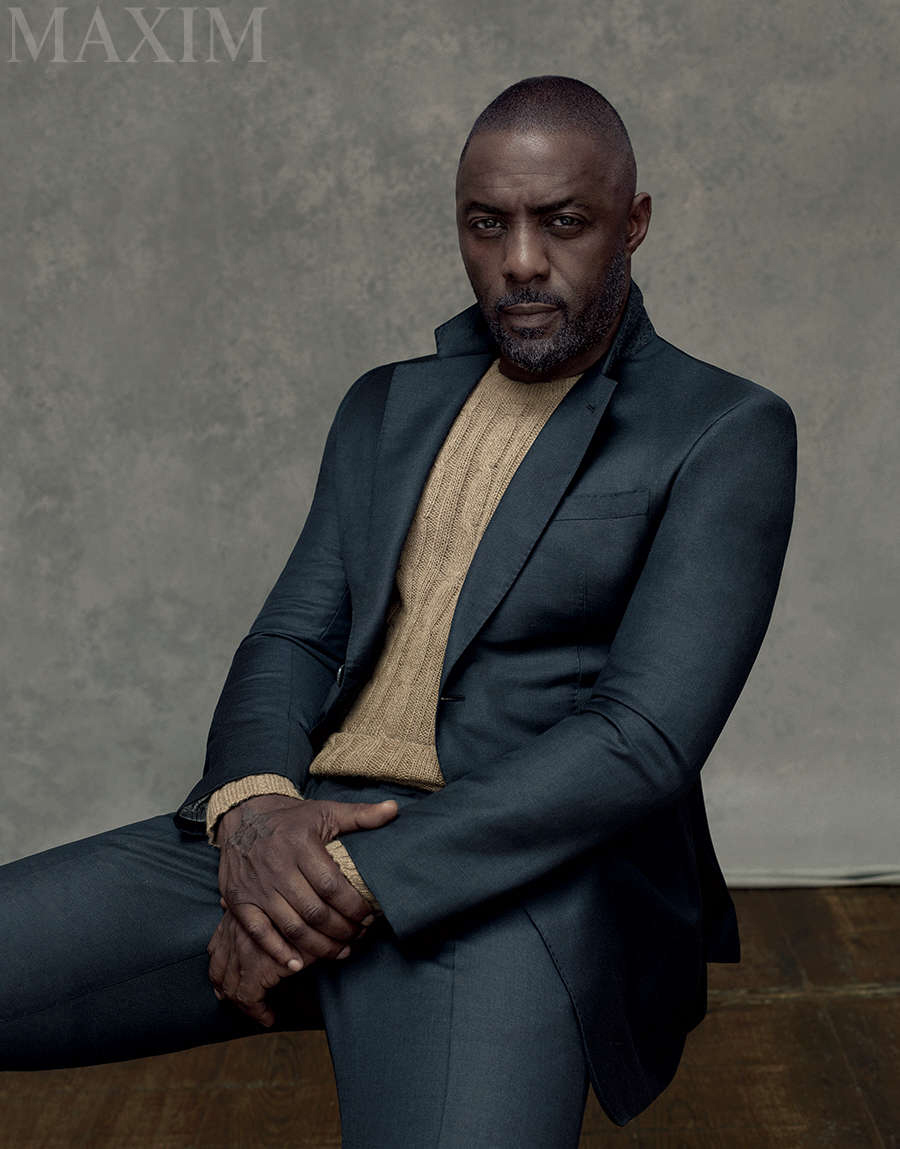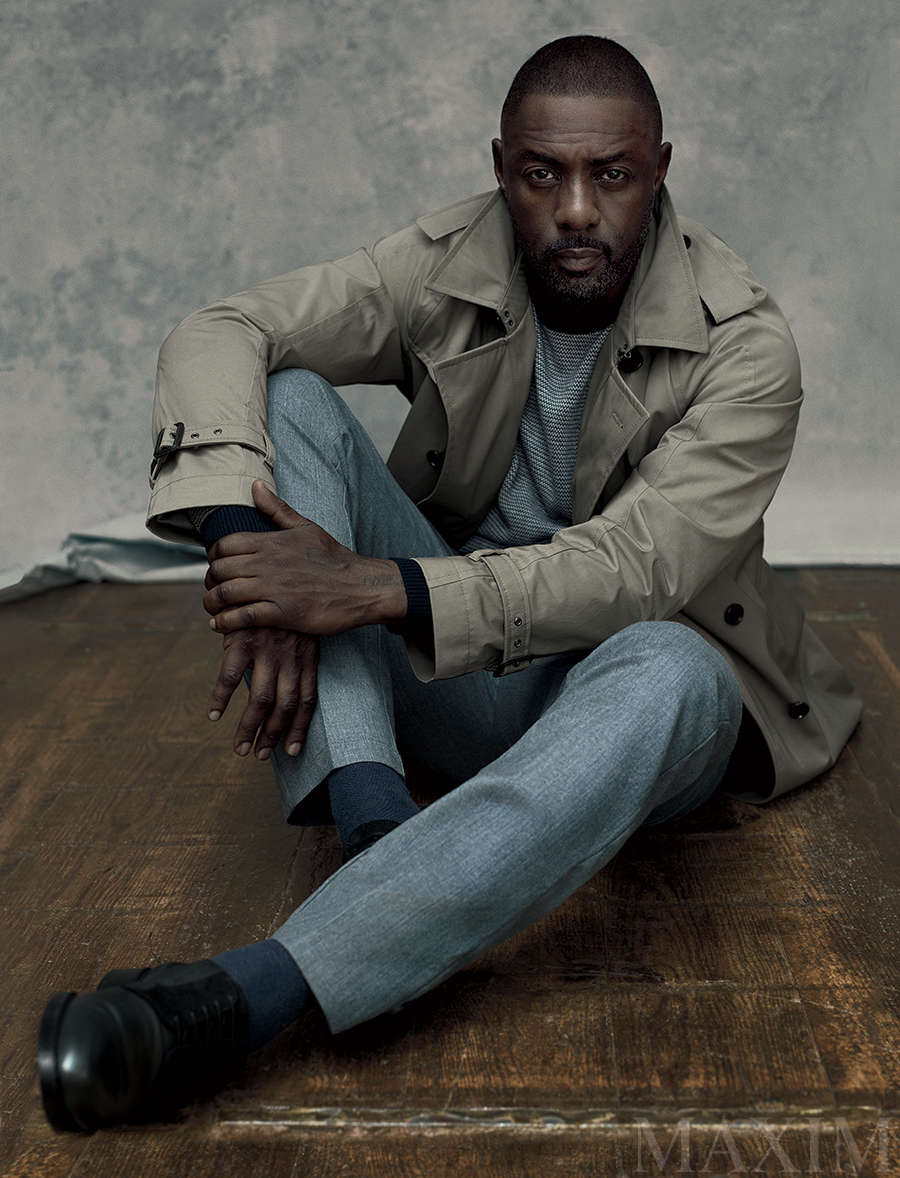 Photos courtesy of Maxim.