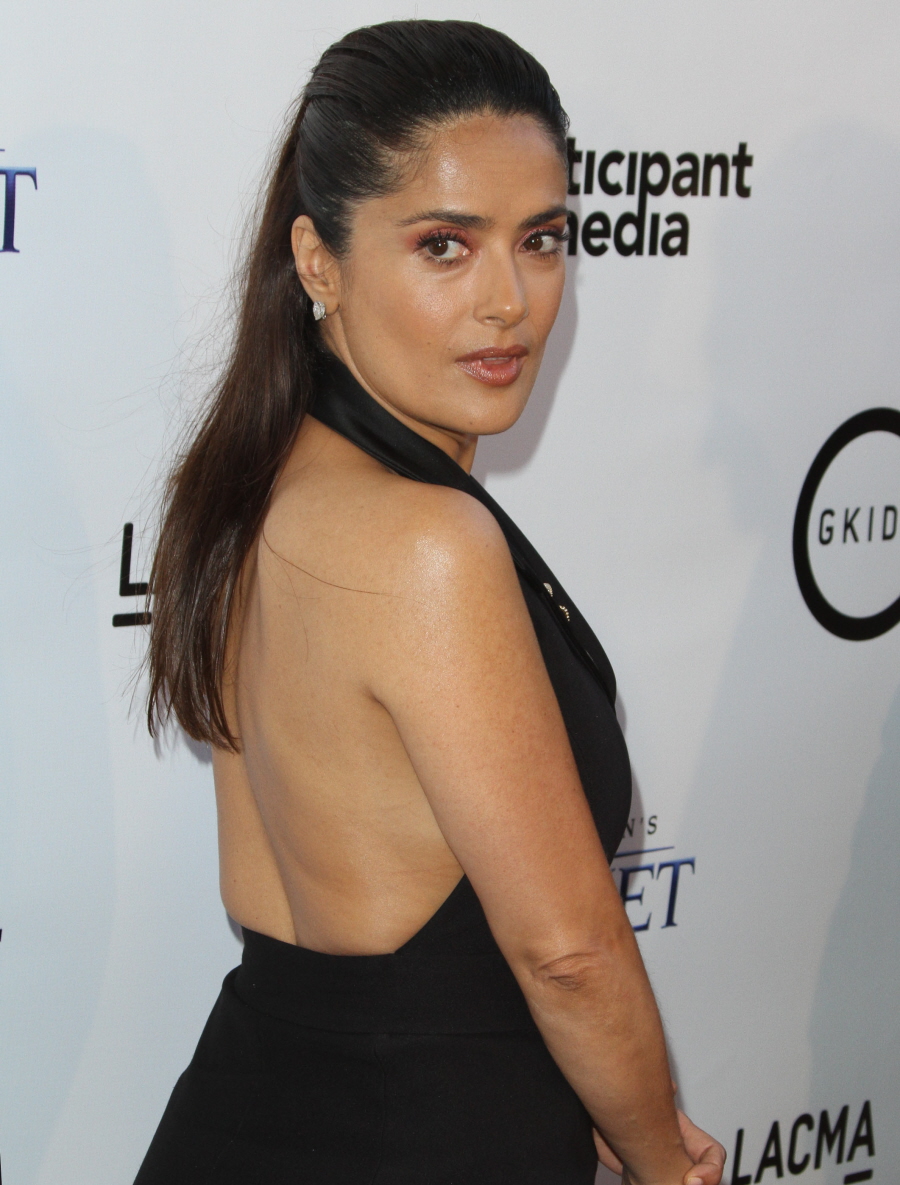 Salma Hayek has been doing the press rounds for a few weeks because she's promoting her new animated film adaptation of Kahlil Gibran's The Prophet. Salma produced it and voices one of the major characters. During the promotion, Salma has touched on some political stuff (she doesn't care for Donald Trump) and some personal stuff (like how her husband called her "lazy" after she gave birth to Valentina). Salma sat down this week with the Associated Press and she ended up saying something really judgy about childfree women. I think? Here are some assorted quotes:
The studios aren't calling her anymore: "I think they don't want me but I don't really care."

The adaptation of The Prophet: "It's meaningful. It's hopeful. It's uplifting. It's respectful. It honors children. Many people tell me, 'But they are not going to like poetry.' Children love poetry. That's why we have the nursery rhymes and then we don't give it to them anymore. It's their first language. They think in metaphor."

She's not getting acting awards these days, she's getting humanitarian awards: "I've been getting awards from different places for the humanitarian work and I've had a lot of movies come out. Then there is my husband also who takes me to many places. There's that stuff too and I've just been busy with life."

Women in their 40s: "You don't look as bad as you thought you were going to look. You don't feel as old as you thought you were going to feel. It's a myth. Forties are full of life. The only thing that is tough about the 40s is when you haven't had a child. This is awful. And the men today are terrible because when you are coming to the 40s they … start going away. But you know what? (Not) the good ones."
"The only thing that is tough about the 40s is when you haven't had a child. This is awful." Well, there you go. So much for every woman making her own reproductive and family planning choices. Salma has just declared that if you are childfree/less in your 40s, it's so tough for you, so awful. How judgy. The only thing I'll say in her defense is that I think she could have been talking about herself, that it was awful FOR HER to not be a mother by the age of 40. Maybe. Salma gave birth to Valentina when she was 40 years old, so maybe she wasn't talking about herself. Maybe she just judges childfree women in their 40s.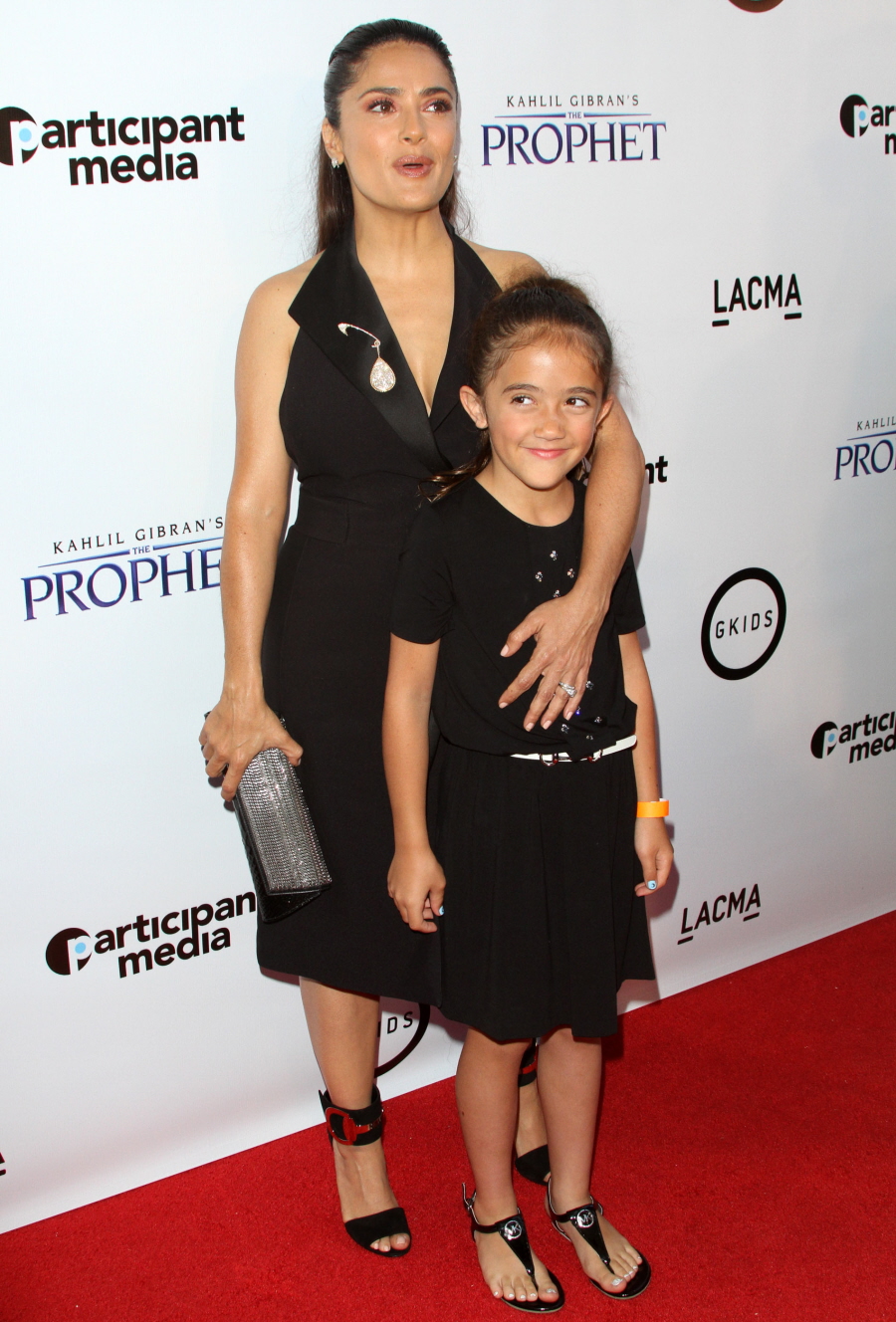 Photos courtesy of WENN.