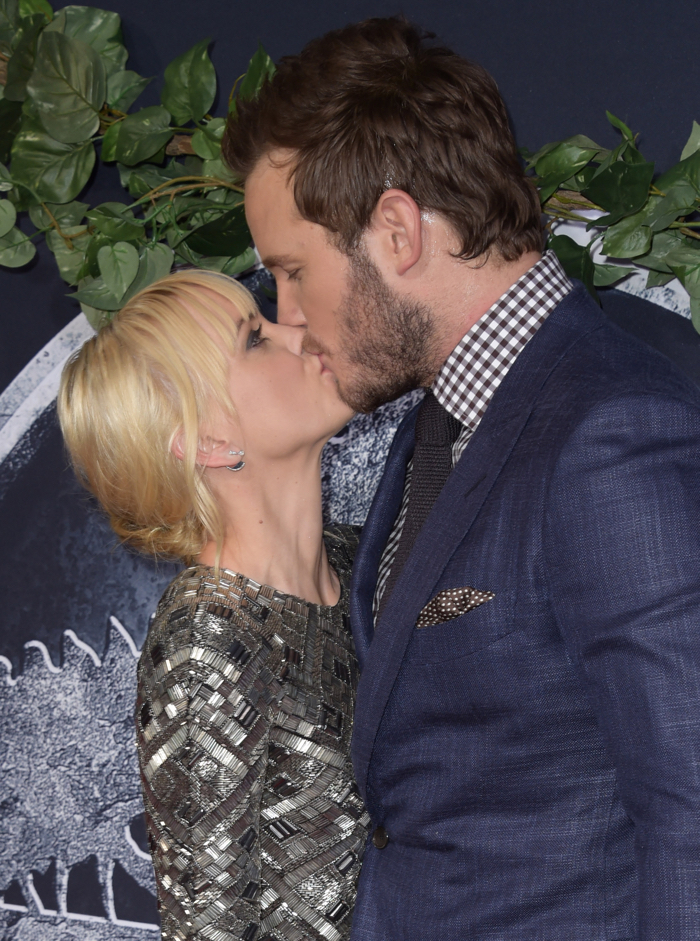 The Enquirer published a story about how Chris Pratt won't let his newish sex-god status jeopardize his faith. Pratt has talked before about how he found the power of prayer when his son, Jack, nearly passed away after being born. The Enquirer says Pratt is growing more extreme in his hardcore Christian status. In other words, anyone who wants to see a sex scene between him and Jennifer Lawrence in Passengers is flat out of luck. Is this story true? Pratt's riding so high in his career that he could make such a demand and still get the jobs he wants. But it's a little odd to hear this story coming from a former male stripper. Let's see what's going on here:
Star of Jurassic World Chris Pratt is keeping his onscreen sex life G-rated!

The new king of the box office is turning down any big-screen canoodling in favor of celebrating his Christian faith, sources told The National Enquirer.

"Everyone wants a piece of him," said our insider, "but Chris refuses to even consider anything that involves a sex scene!"

The star hasn't hidden from his past as a stoner living in a van while picking up extra cash as a male stripper during his younger days.

But now the Guardians of the Galaxy hero is a real-life do-gooder who visits kids in the hospital and quotes Scripture on Facebook. So while the ladies may want more beefcake, the star is determined to save the universe as chastely as possible.

"He knows that he's become a sex symbol," the pal told The ENQUIRER. "But it's not the public image he wants to project – and it's not something he sees as compatible with his faith!"
[From The Enquirer]
Well, it's certainly Pratt's prerogative to put his foot down about sex scenes. This will disappoint some of his female fanbase, perhaps. He won't hurt for work (unlike an actress, who might suffer for the same demand). Just on a hunch, I believe this story is probably true because he's incredibly devoted to Anna, and he can get away with placing such restrictions on roles. I also believe that Pratt is a bit of a hypocrite because he loves to flash his junk at people. He does so in an unsolicited manner, which is pretty creepy. He does it not for any sexual reasons (according to his way of thinking) but because he thinks it's funny. Again, this is pretty weird and two-faced, yet that's Pratt.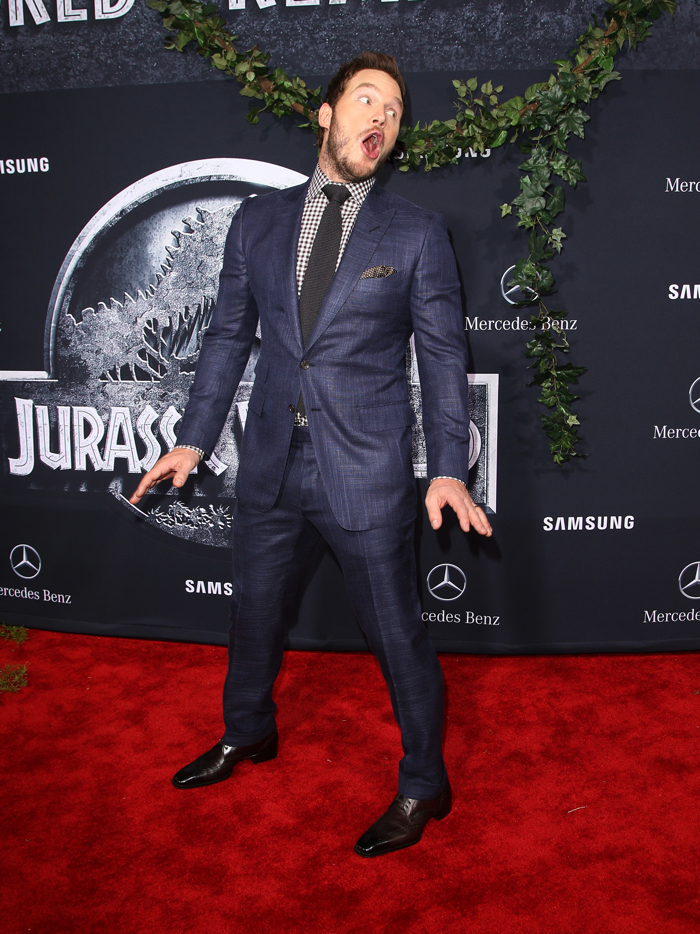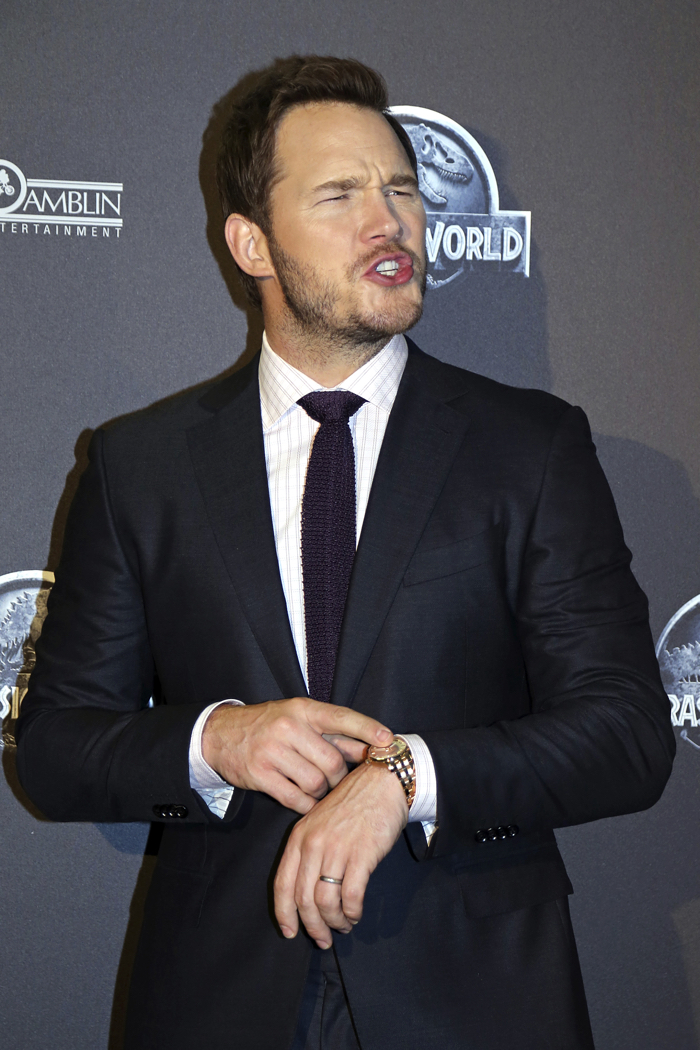 Photos courtesy of WENN