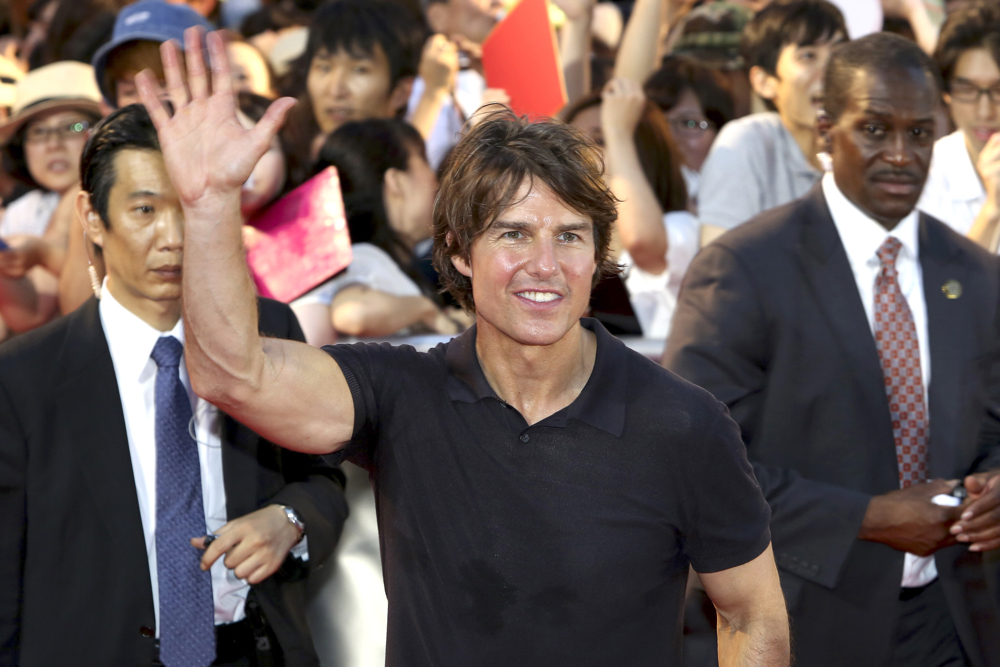 Going Clear didn't hurt the Mission: Impossible – Ghost Protocol box office, so Scientology wins this battle. Most critics who watched the documentary in disgust still raved about Tom's amazing stunts. He's such a great guy, that Tom! After one week, this movie has earned $75 million in the US and $139 million worldwide. Now I'm even more disgusted than I already was with Scientology. Well played, David Miscavige.
In Touch has a new report that says Tom hasn't seen Suri in two years. Their last pinpointed daddy-daughter visit is fall 2013, which is better than I thought. The last time we saw photos of them together was when Suri flew to London in November 2012, and Tom spent the weekend filming Edge of Tomorrow. Because stunts. Anyway, we recently heard that Tom wasn't planning on seeing Suri even though Star made up their periodic story about him quitting the cult after gaining a conscience.
At the risk of sounding like a broken record (which already happens with this story), I don't think Tom will see Suri ever again. He's still angry about getting called out for inviting a reporter to talk-up his daddy-daughter time and his showy pap walks. To Tom, suing a tabloid into oblivion makes him the correct party. Here's the latest from In Touch:
Tom Cruise has not visited his daughter Suri in two years, In Touch magazine is reporting exclusively in its new issue. Tom recently spent three days in NYC and was blocks away from his daughter, yet still did not see her.

Tom "was just blocks away from Suri [in New York City] and he didn't spend a moment of time with her," an insider exclusively tells In Touch magazine. Adds one of his friends: "That's the cold, harsh reality."

Now, multiple sources tell In Touch magazine that it has been nearly two years since Tom has seen Suri in person.

In the early afternoon of July 27, both Katie and Suri were photographed out and about in NYC as Tom – just blocks away – taped The Tonight Show Starring Jimmy Fallon at 30 Rockefeller Center. "There was no connection with Suri that day," says an insider. And during his three-day visit, he also made time to attend a special screening of Mission: Impossible at the Directors Guild of America, hit the red carpet for his film's NYC premiere and tape The Daily Show With Jon Stewart, but nowhere in between was there a reunion with his 9-year-old daughter.

Tom has missed a lot of milestone moments, including Suri's first day of school and her big move to California. "These are important moments in Suri's life, and Tom wasn't there for them," his friend tells In Touch.

And Tom doesn't want to talk about it. Multiple reports say his camp banned reporters on his M:I 5 promotional blitz from asking about his personal life. "Tom will never address the Suri situation," says a second insider. "It's not going to happen because it's a no-win situation for him."
[From In Touch]
That last paragraph rings true. Even if Tom was to ever see Suri again (which he won't), he'd never do it publicly because he knows the counter will start ticking again. I am finally to the point where I've accepted that Suri is much better off without insincere Tom in her life. Aside from the Scientology (which I believe Katie insulated Suri from in the divorce/custody papers), Tom is just full of crap. Suri needs no crap in her life. She already spent the first years of her life in an unreal situation. Katie Holmes can raise her in a relatively "normal" way, and Suri will be the most well-adjusted of Tom's three kids.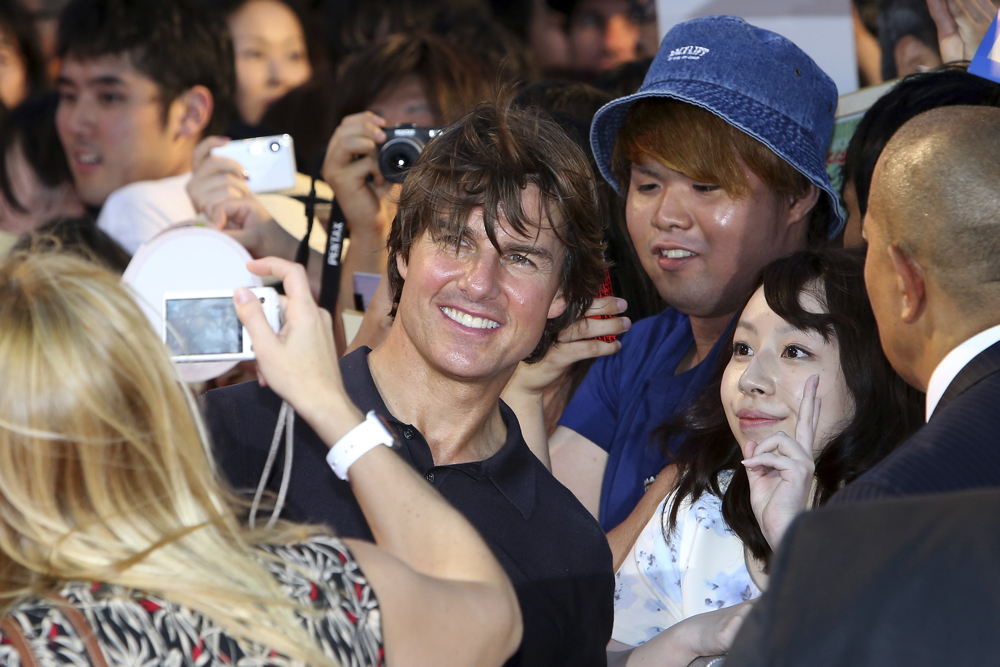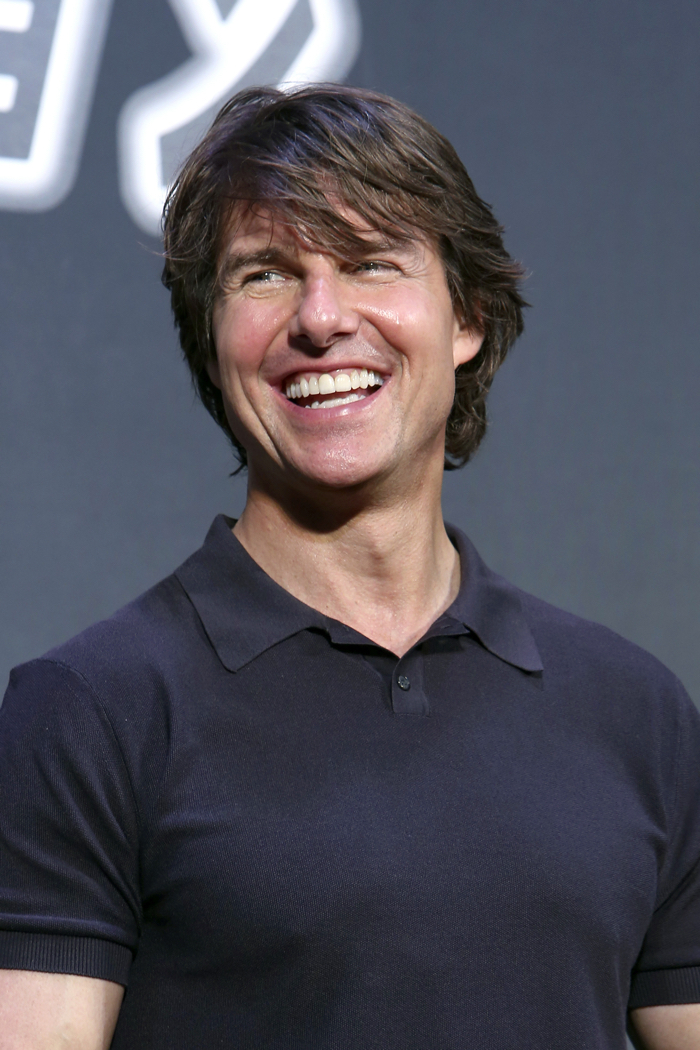 Photos courtesy of WENN