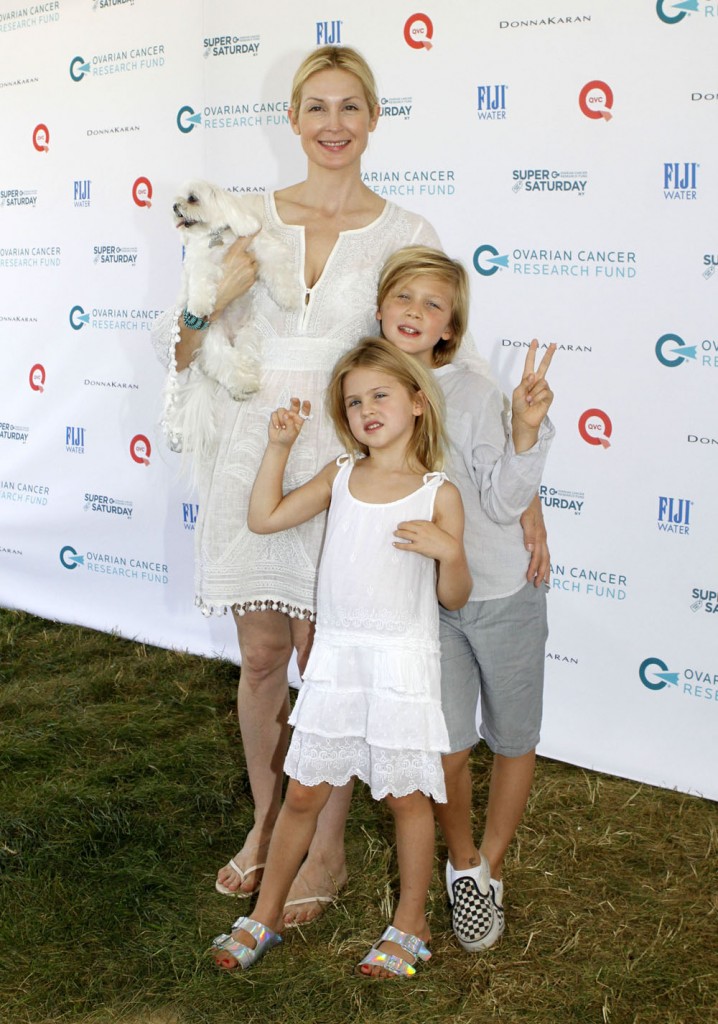 Update: Rutherford has refused to send her children back on their scheduled flight to Monaco. She has issued a statement claiming that no country has jurisdiction over the children, that they've been in "exile" for three years, and that "no state in this country currently requires me to send the children away." It's absolutely galling that she has done this and is incredibly harmful to her children, who have friends, family and school in Monaco. She has created an international kidnapping situation, the same thing she's falsely accused her ex of doing. You can read her statement on People Magazine. The arrogance and hubris she's showing is just incredible and belies belief, despite the fact that she's given us many, many clues that she might pull a stunt like this. She just kidnapped her own kids
---
Former Gossip Girl Kelly Rutherford
had to send
was supposed to send her two children back to Monaco Friday, where they live full time with their father and his extended family. Last night Kelly and the children, son Hermes, 8, and Helena, 6, just happened to be caught out by a paparazzo as they went to their final meal at a restaurant in NY City where she lives. (You can
see the photos on The Daily Mail
.) We've heard that Kelly's ex husband, their father Daniel Giersch, is trying to shield them from the media. Kelly still brings the kids with her to red carpet events where they're photographed but she's not posting photos of their faces to her social media at least. I'm also pretty certain that she alerts a photographer to come along on her outings too. I'm not 100% on that, because you would think that Kelly would try to look more attentive and would have told her nanny to stay at home. Still, it's unlikely that there's a photographer camped outside her apartment. (It's questionable that she can afford a nanny after filing for bankruptcy, but she is
dating a Gucci exec
so maybe he's helping her out.)
We've heard that Kelly's custody battle is firmly in her ex's favor after both a California, then a New York court, ruled that they didn't have jurisdiction over the case. It's likely that a court in Monaco will take jurisdiction. I doubt that Giersch will try to revoke Kelly's parental rights, although given the fact that she tried to do that to him it doesn't seem that outlandish. His side has said multiple times that they want to ensure that Kelly has a relationship with her children. I do hope they slap some kind of media ban on her, although she'll probably claim that she can't help being a paparazzi target.
E! Online reports Kelly is really worried now because she thinks she might not see her kids again. A source tells them that she is "beside herself" and that "Kelly truly doesn't know with certainty when she can ever see them [the children] again, as the Principality of Monaco will soon be considering her ex's petition to obtain sole custody." Here's the thing, even if her ex gets sole custody she can still have visitation. Plus his lawyer has said that "Daniel will continue to promote Kelly's relationship with the children. He believes that the children deserve to love both parents and has never nor does he intend to ever participate in any negative press directed at Kelly. As always, Daniel will continue to guard the privacy of the children, in their best interests and for their safety."
So I doubt Daniel will cut Kelly out of their children's lives, as she tried to do to him when she got him deported. She also threatened to keep the kids with her in NY several times.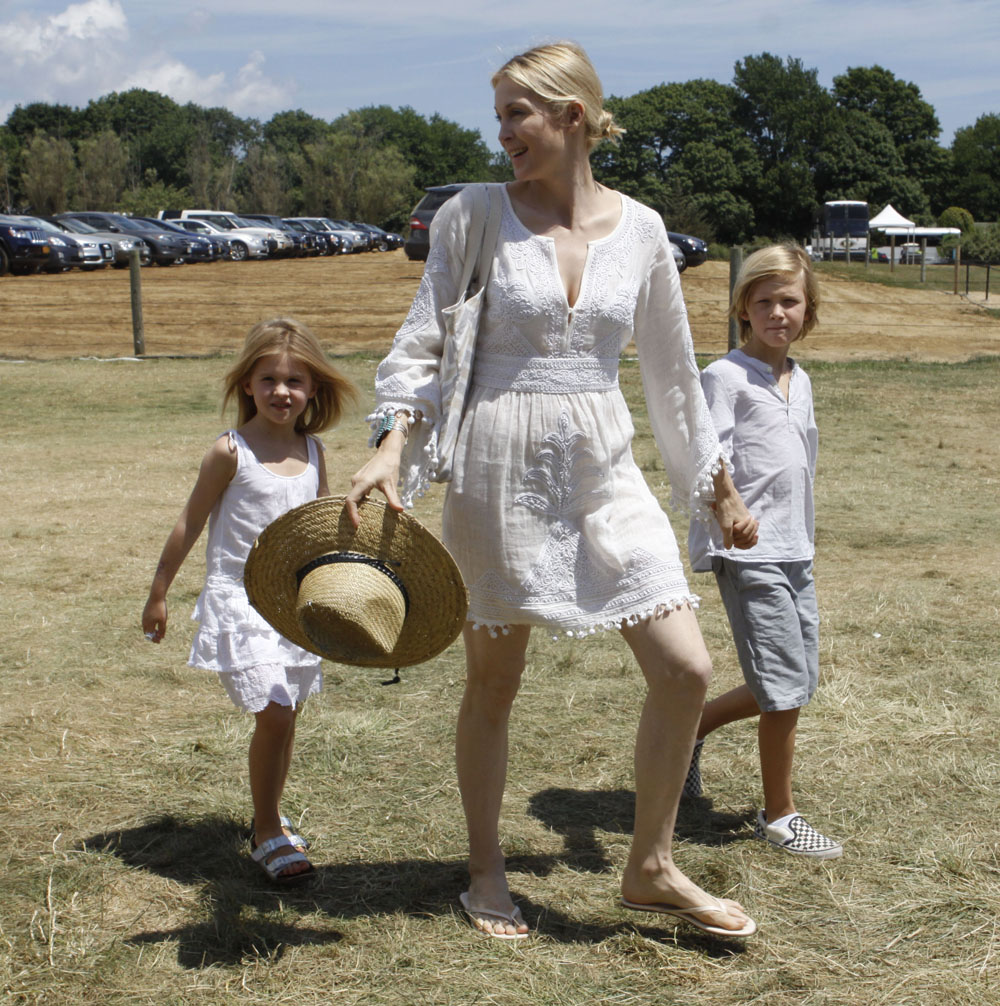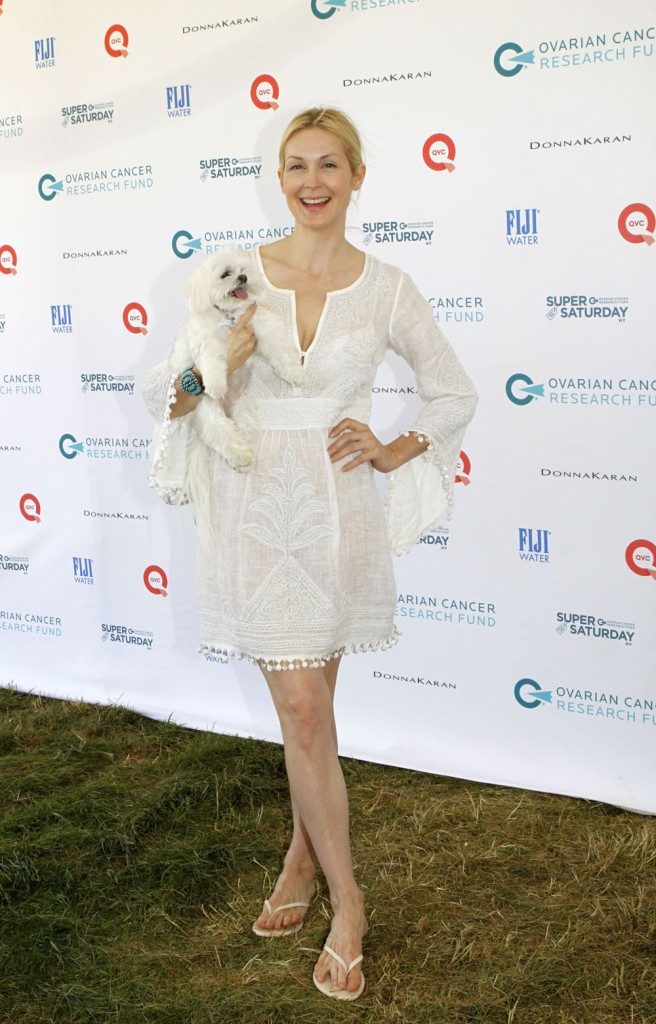 photo credit: WENN, Getty and FameFlynet