David Beckham so rarely speaks to the media that it's notable when he takes a stand. He let most of those age-old stories about affairs blow by without a second glance, but he's pretty angry after fielding The Mail's criticism of pacifier use. Little Harper is 4 years old, and she was spotted out with her father (and a binky) a few days ago. So of course the parenting brigade came after David because every parent thinks they know best.
David won't stand for criticism over how he raises his children, and I don't blame him. All four of the Beckham kids seem well-adjusted despite their insulated and wealthy lives. You never see the kids acting out in public or throwing tantrums, but people will judge pacifier use harshly. According to David, Harper doesn't always use one, but she wasn't feeling well, and he allowed her to use a pacifier. Now David defends his decision on Instagram:
Why do people feel they have the right to criticize a parent about their own children without having any facts ?? Everybody who has children knows that when they aren't feeling well or have a fever you do what comforts them best and most of the time it's a pacifier so those who criticize think twice about what you say about other people's children because actually you have no right to criticize me as a parent …
[From David Beckham on Instagram]
Yep, don't mess with a daddy's daughter. People are so judgy about other people's kids when they really should be paying attention to their own messes. Some kids don't like pacifiers, some give them up easily, and some kids will hold on to those hunks of plastic for dear life. Just because some parents get lucky with their kids' preferences doesn't make them "better" than any other person raising a child. Sheesh. People act like David placed Harper in genuine peril. It's just a pacifer.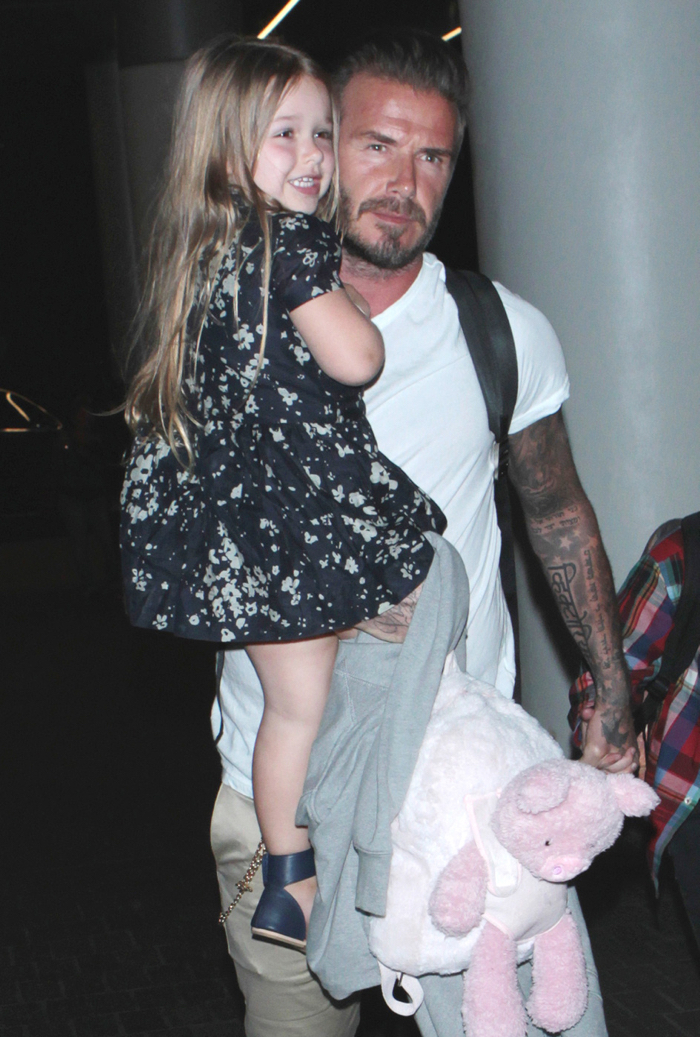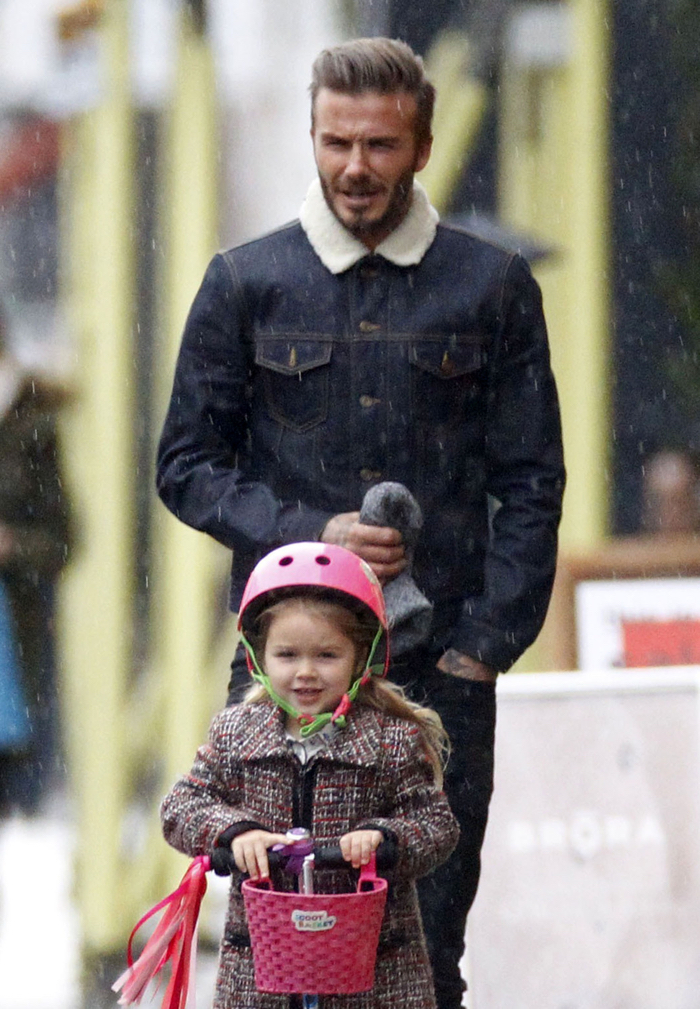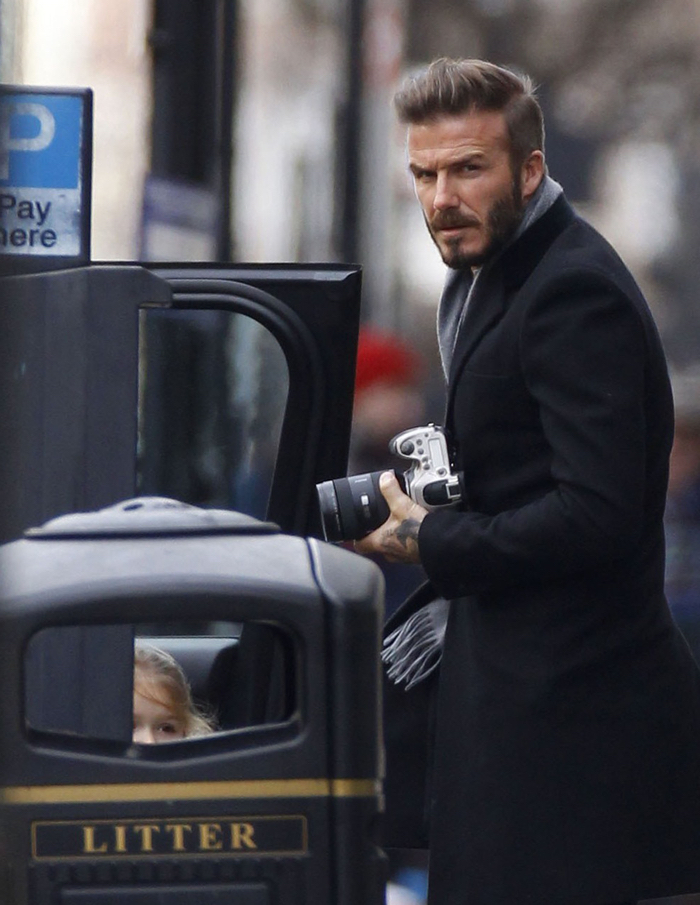 Photos courtesy of Fame/Flynet & Pacific Coast News