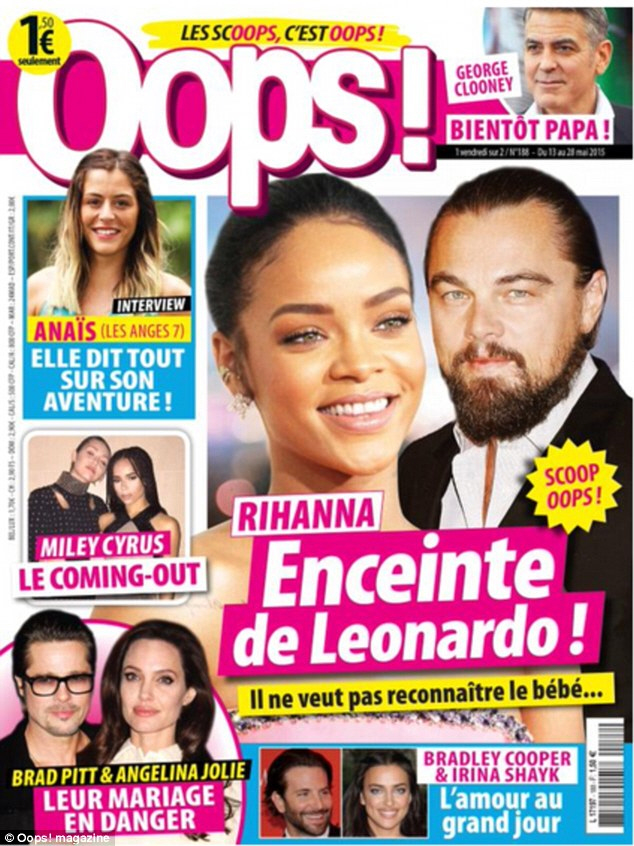 Before Kelly Rohrbach made her debut as Leonardo DiCaprio's official girlfriend, there were many, many rumors that Leo was possibly hooking up with Rihanna on the downlow. They kept showing up to the same parties and events and it seemed like an obvious enough conclusion to come to. So obvious, in fact, that a French tabloid called Oops! (I sh-t you not) claimed that not only were Leo and Rihanna hooking up, but that she was totally preggo with his baby. Not only that, Oops claimed that Leo wanted nothing to do with Rihanna and the baby.
Leo unsurprisingly dropped a lawsuit on Oops, taking advantage of the more lawsuit-friendly libel laws in France. He sought $20,000 (approximately), which is the maximum amount for these kinds of cases. At the time of the lawsuit filing (early June), Oops' editor Frederic Truskolaski spoke to Gossip Cop and basically said of course he made up the story and who's to say that some or all of it was true or false? Truskolaski basically said that yeah, he expected to lose the suit but he probably wouldn't have to pay the full $20K. Guess what? Leo totally won and Truskolaski was ordered to pay about $8,800 to Leo in damages and legal fees. But that's not the best part of this story. After Truskolaski lost the suit, he gave another interview to Gossip Cop and he basically went completely bonkers. Here's part of what he said:
In its decision, the French court found that Oops violated the country's strict right to privacy laws by publishing information about DiCaprio's personal life and using two paparazzi pictures of him on the street. Truskolaski now tells Gossip Cop exclusively, "We were totally expecting this decision, since in France when any magazine speaks about a celebrity's private life the magazine is automatically condemned."

Truskolaski, however, is not quite done with DiCaprio. He says the actor, with a penchant for dating much younger models, is "a pervert." Digging himself an even deeper hole, he also tells Gossip Cop that he suspects DiCaprio's lawsuit was based on a "racial issue." And while he should have cut his losses there, the magazine owner says, "DiCaprio almost systematically goes out with Aryan-type girls, always blonde hair," further alleging without any sound basis, "He could not stand the fact that our magazine was saying he was having a baby with a black girl ."
A pervert? Aryan-type girls? Racial issue? BRUH. I almost feel sorry for this guy because it feels like he's obviously going to get sued again. It's one thing to note that Leo always tends to go for willowy blondes, it's quite another to completely make up a story about Leo impregnating Rihanna, then calling him a "pervert" for justifiably suing and winning such an obviously open-and-shut case.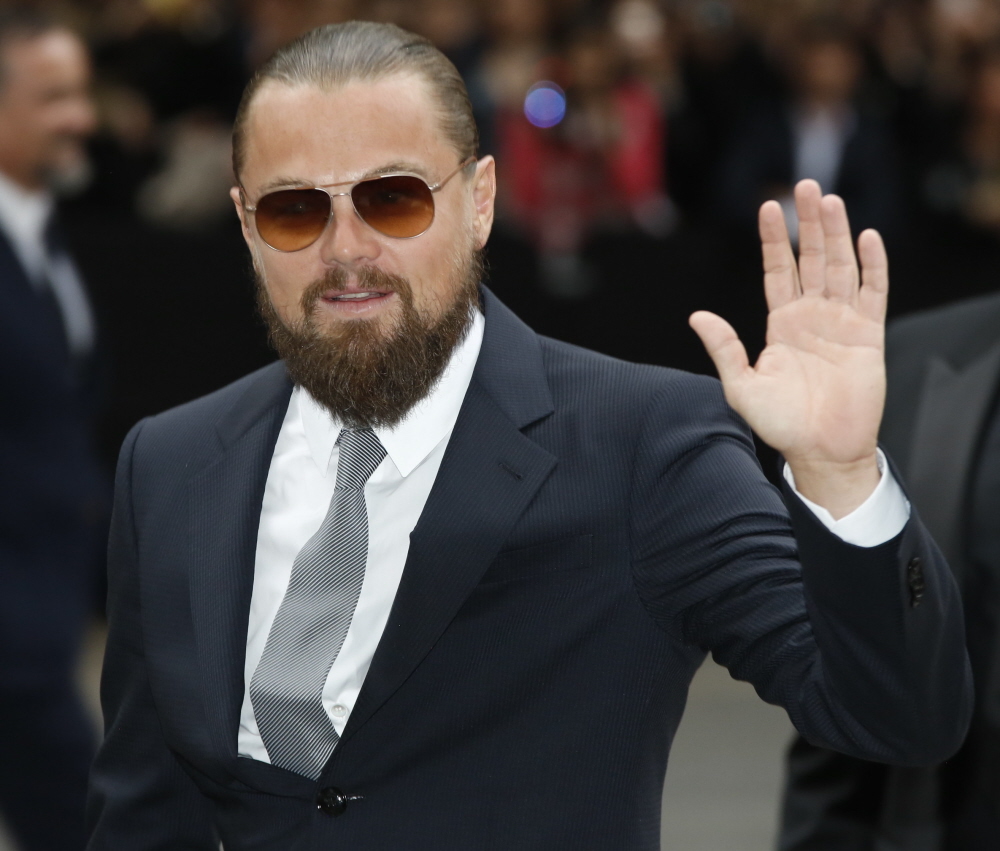 Photos courtesy of WENN.