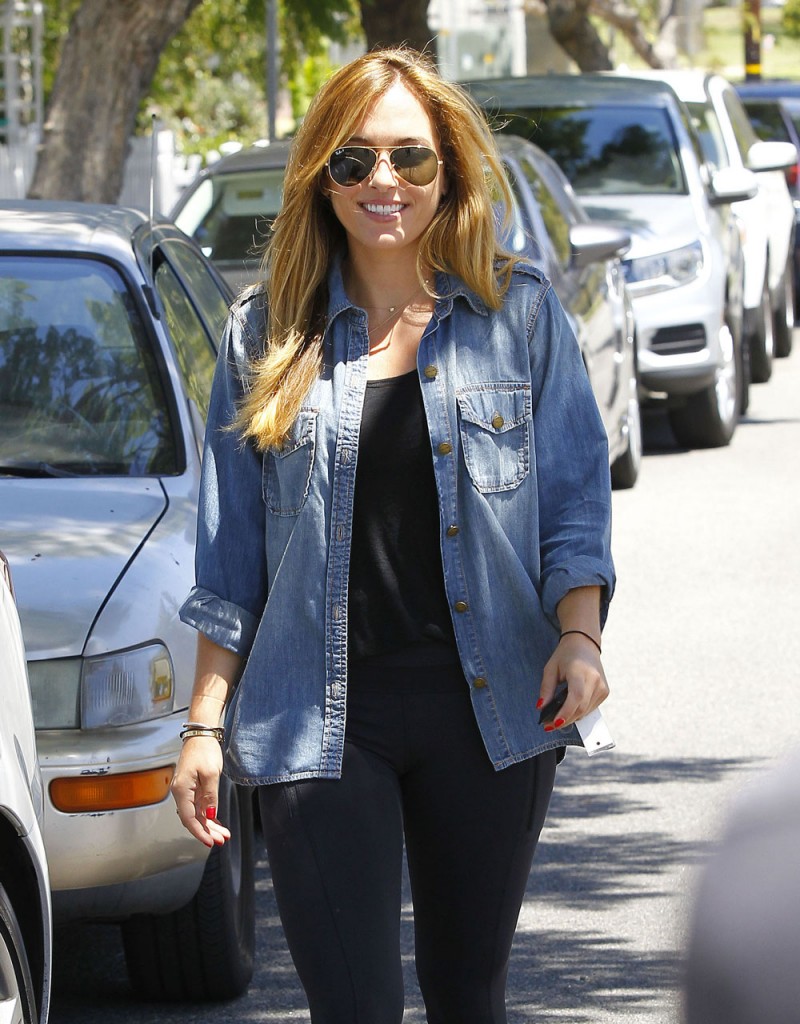 This was predictable. After parading around for the paparazzi for days, having the audacity to request a police escort to protect her from the paps that she called, and then posing for even more bikini pics (her third bikini photo op by my count), the ex nanny to Ben Affleck and Jennifer Garner's kids, Christine Ouzounian, is hoping for a reality TV career. This story is in the NY Post, which has run fawning insider type stories from Ouzounian in the past. I'm pretty sure she's their source. I don't know whether to respect this woman's game or find it laughably amateur and by-the-book. She's achieving her objective somewhat although I doubt she'll be able to spin this into a reality carer.
Ben Affleck's limelight-loving nanny Christine Ouzounian is searching for an agent and is hoping for a reality-TV career on shows like "The Bachelorette," Hollywood sources tell Page Six.

Ouzounian — the alleged home-wrecking child minder who ran around with the "Argo" star behind the back of his wife, Jennifer Garner — has been parading around in full hair and makeup for the paparazzi, cruising around Santa Monica, Calif., in a new, top-down $43,000 luxury Lexus, and sipping wine al fresco with friends where cameras can catch her in her full glory.

A source tells us, "The word in LA is that Christine is looking for an agent and wants a TV deal, on something like 'The Bachelorette' or 'Dancing With the Stars.' She knows she most likely can't go back to nannying — who in LA would hire her now to take care of their kids? So she's going to use the spotlight to build a showbiz career."

The source added there is a possibility that Ouzounian could try to do a TV or magazine tell-all on Affleck, but she would be prevented from discussing the actor's private family life because of a nondisclosure agreement she would have signed before starting to care for the A-list couple's three children, Violet, 9, Seraphina, 6, and Samuel, 3.
Although it's hard to keep up with the exhaustive news on this story, I do think this it the first we've heard about a nondisclosure agreement. Maybe we won't see a tell-all interview, which I've been expecting for some time. Kaiser has the theory that Ben has paid Christine off and had her sign a new NDA, similar to Tiger Woods's payoff to Rachel Uchitel when his scandal broke. She thinks that Christine is prohibited from doing a tell all or continuing to leak stories but that she's able to still pose for paparazzi. Kaiser's take makes a lot of sense considering that we're now hearing about Christine's next move.
Meanwhile Star Magazine reports in this week's print edition that Christine was cheating on her fiance, Christoph, a fisherman who lives in the Bahamas, when she hooked up with Ben on the down low while working for his family. This is consistent with US Magazine's story that Christine told employer Jennifer Garner on June 25th, when Jennifer arrived in the Bahamas (Christine had been alone with Ben for five days at that point), that she had just broken up with her fiance. Star Magazine is vague about the timeline when Christine and her fiance split, but they claim that the fiance dumped Christine. A source says "Christoph finally caught on, and he ended up breaking off their engagement." Here's the kicker from Star: "Within days, Ben sent his bodyguard to the Bahamas to collect Christine's belongings from Cristoph's apartment."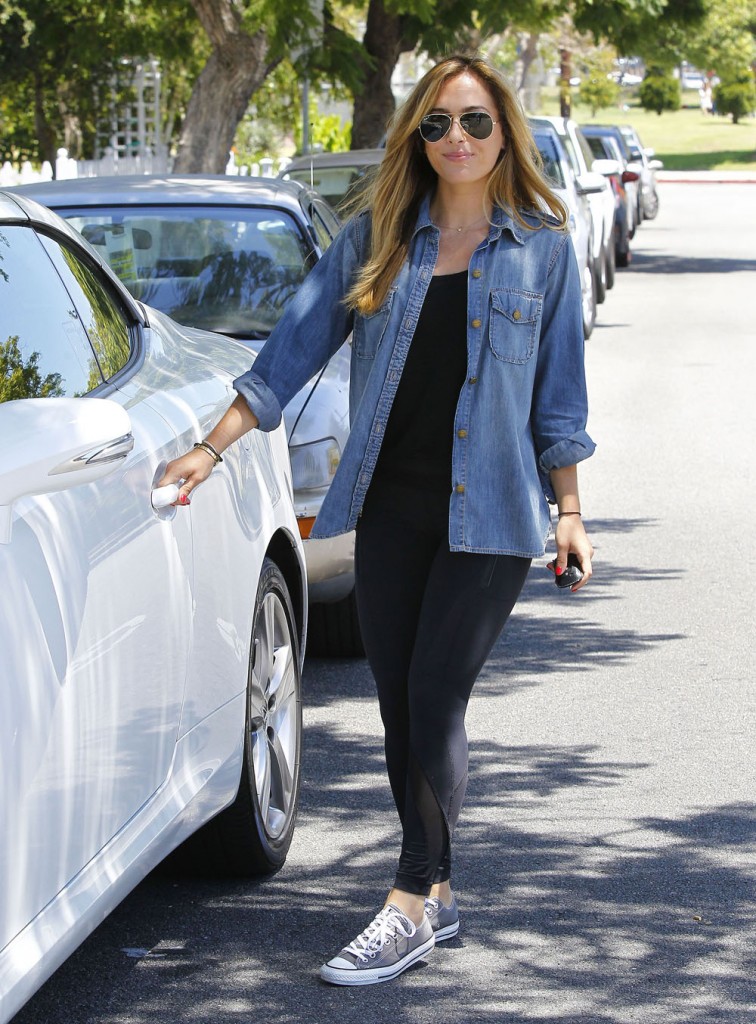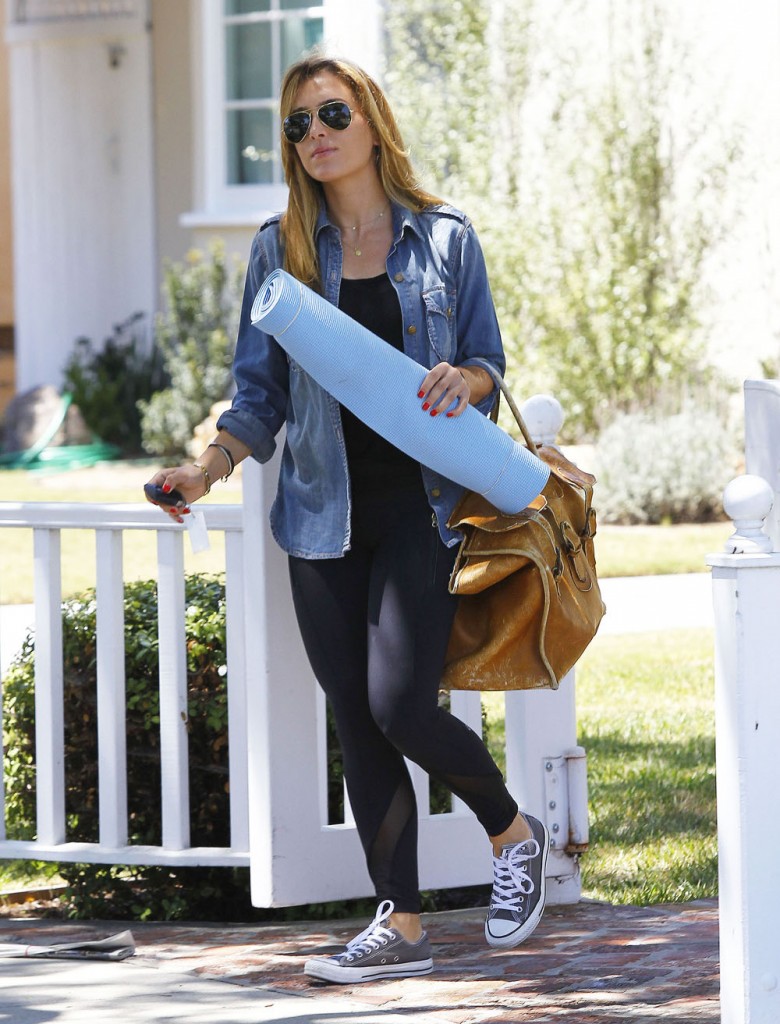 Photos are from 8-14 and 8-13-15. Photo credit: FameFlynet.