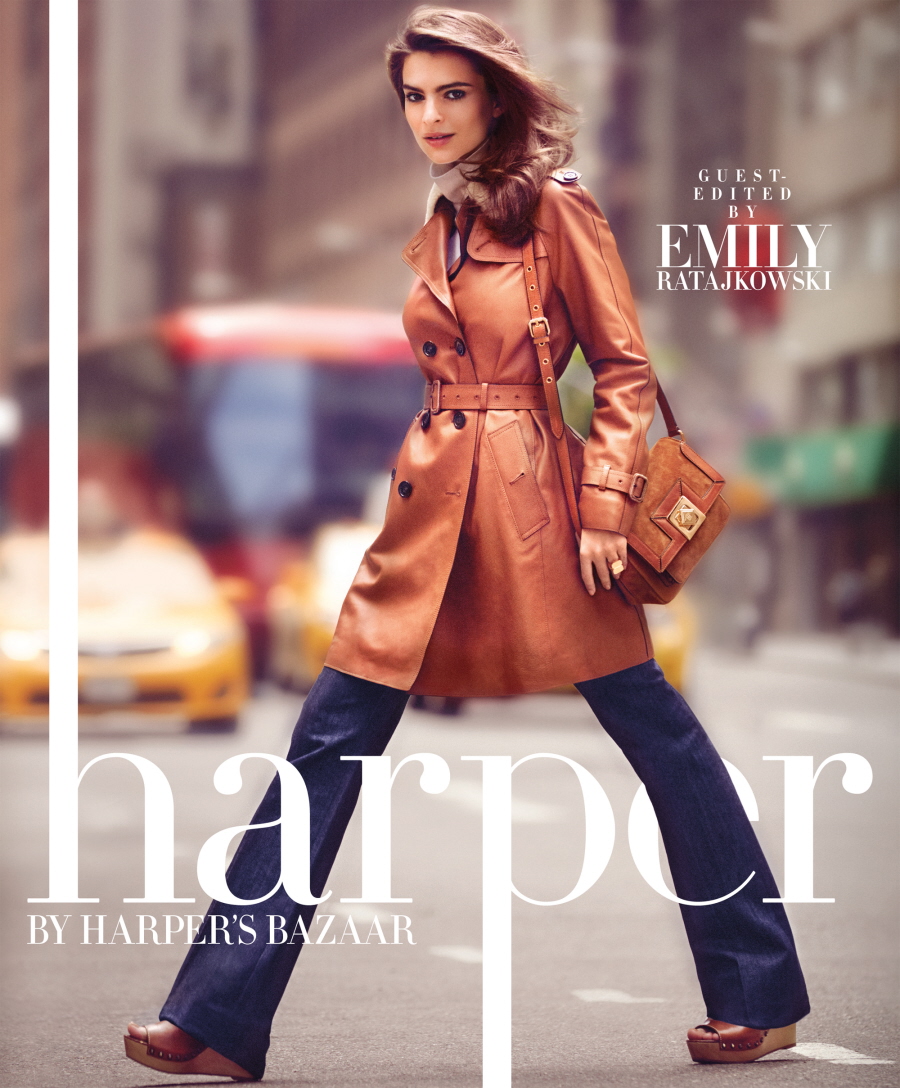 Emily Ratajkowski covers the new issue of Harper, the sort of mini-Harper's Bazaar magazine. It's like a special issue, I guess. Emily stars in the new Zac Efron movie We Are Your Friends, which looks pretty terrible. I saw the trailer for it ahead of The Man From UNCLE and I really couldn't believe that A) they made that story into a movie and B) that Zac Efron is still trying to convince us that he can be a lead film actor. Why do they keep trying to convince us that Efron is a thing?! Anyway, stupid rant is stupid. Emily plays "the girl" in the film and for that honor, she got to guest-edit this issue of Harper. You can see her shoot here. You can see her "day in the life" feature here. Here are some highlights from the interview:
Emily's style icon: "I was 12 the first time I watched Butch Cassidy and the Sundance Kid. The sequence where Paul Newman wakes up Katharine Ross and takes her for a bike ride, set to 'Raindrops Keep Fallin' on My Head,' became my cinematic dreamscape. I loved how she looked in that long white dress, contrasted with her hats and slouchy button-ups later on. Katharine has a quiet ferocity; an honest, dynamic personality rare in female characters."

Her nighttime routine: "I chug water and take off my makeup. I don't sleep with clothes on, so I just get naked, get under the covers, put on Game of Thrones, and relax."

On her love of eating out: "Dinner is my time to be social and catch up with people. I love this Italian restaurant downtown called Bestia. It's kind of fun, and they have good cocktails and wine. If I'm trying to be a little healthier, there's Café Gratitude downtown. There's amazing sushi at this tiny place called Mako in Little Tokyo. And I also love uni. Anything with uni in it is great for me."
Yeah, she's not the most exciting person in the world. Is it strange that I like her more than that other model-turned-actress Cara Delevingne? First of all, Emily isn't dumping on her modeling career – she still gets modeling work and if anything, her forays into acting have made her a more in-demand model. Also, I kind of love a woman whose bedtime routine involves a glass of water, being naked and watching Game of Thrones. That alone made me love her.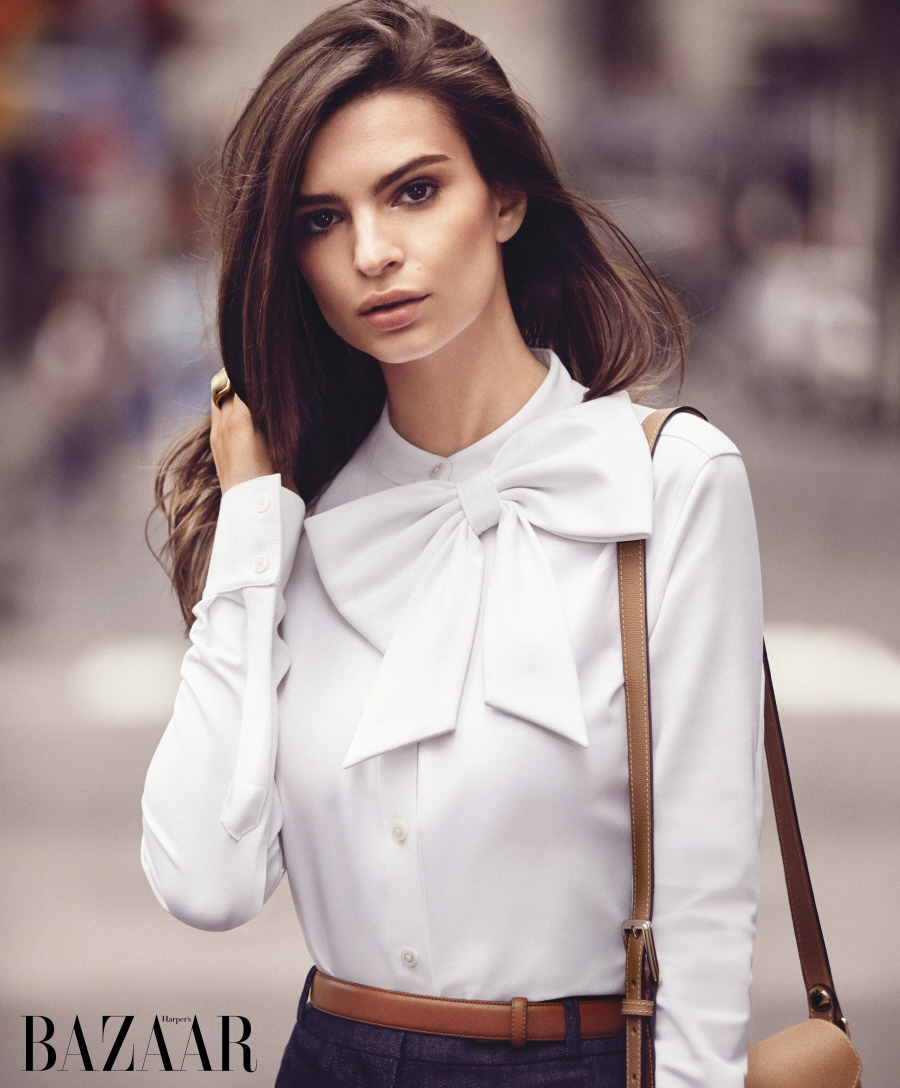 Photos courtesy of Will Davidson/Harper for Harper's Bazaar.