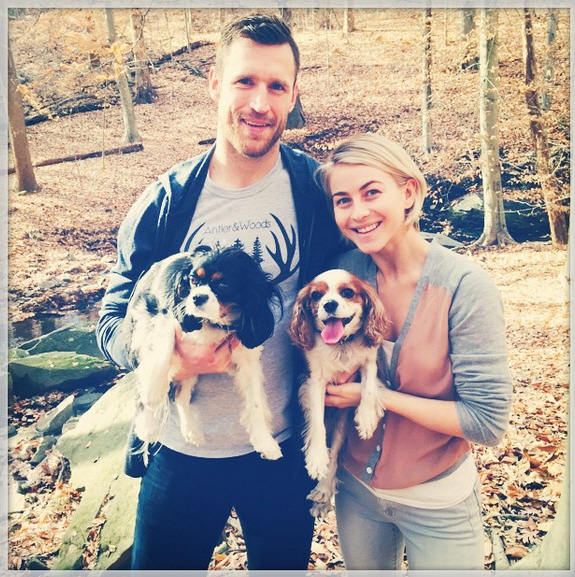 I honestly didn't even know that Julianne Hough had a serious boyfriend, but she does and he just proposed to her. Julianne posted an Instagram (below) confirming her engagement to Washington Capitals hockey player Books Laich. Is it rude to say something about her fiancé being HOT AS HELL? Brooks Laich is gorgeous. This is my type – somewhat scruffy, tall, very fair, light eyes, eye crinkles. If I was building a boyfriend with an ideal physical type, the guy would look a lot like this. How in the world did Julianne Hough date someone like Ryan Seacrest and then end up with a gorgeous hockey player? Anyway, here's her engagement announcement:
By most accounts, Brooks and Julianne were set up by mutual friends in late 2014. Which means they got serious pretty fast. Right? They've been dating seriously for like nine months, tops. Julianna posts photos of Brooks on her Instagram, but she's actually not "extra" about it. She posts more photos of her dogs than her man, although the best photos feature Brooks and the Cavalier King Charles spaniels. The puppies are also adorable. All in all, a charmed life for Ms. Hough. In case you're wondering, he's 32 years old and she's 27.
So, can we wish Julianna and her Hottie a long and happy life? We're not still mad about the blackface incident a few years back, correct? After spending too much time creeping on Julianne's social media (I was looking for more photos of Brooks), I think I'm fine with her now. She's not being shoved down our throats as the next big movie star at this point. She's cute, she's blonde, she's got a hot fiancé and great dogs. Live and let live.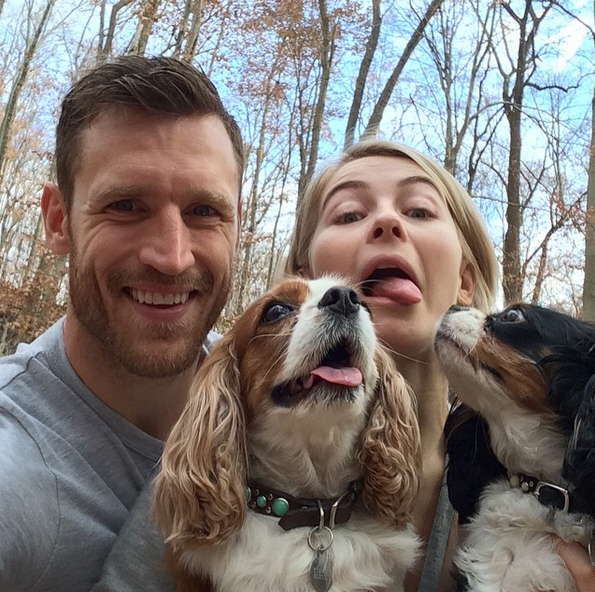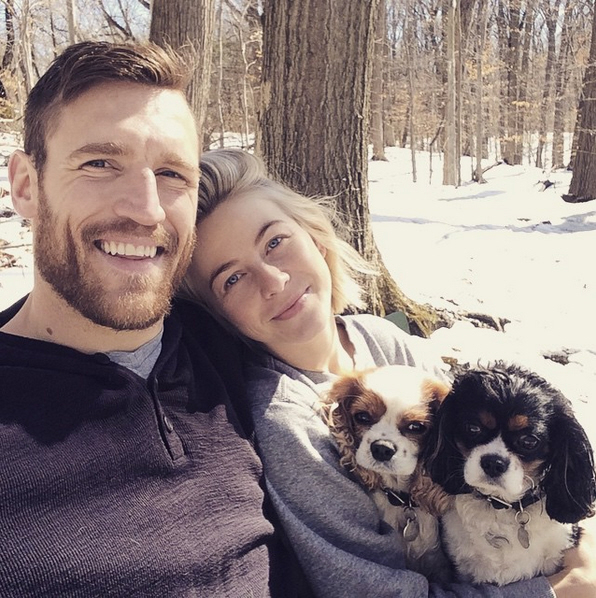 Photos courtesy of Julianne Hough's Instagram.