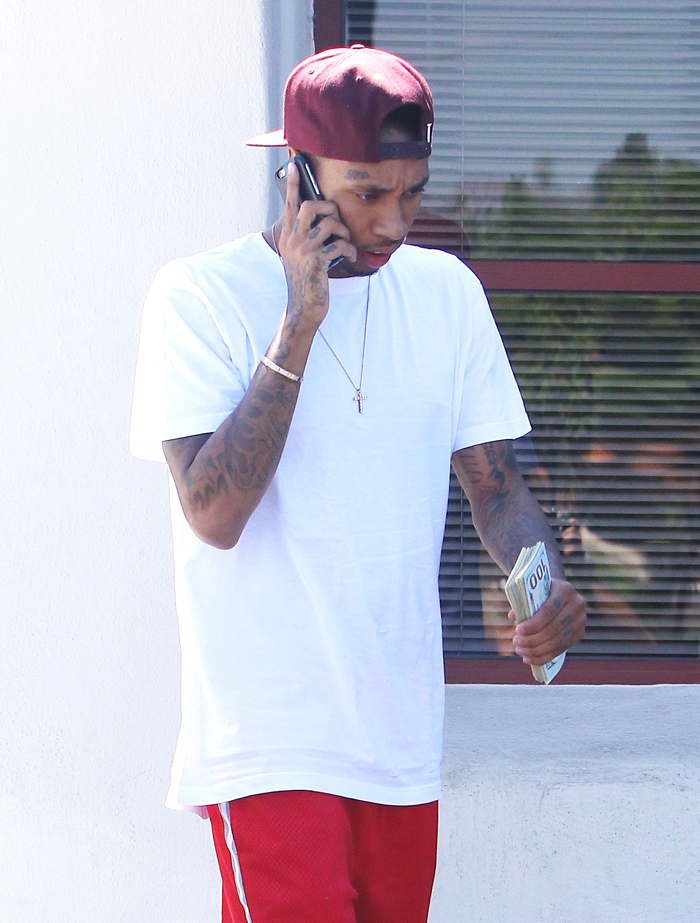 Tyga, rapper and newly official boyfriend of Kylie Jenner, has a history of money troubles. Like many C-list celebrities, he lives far beyond his means, and his last album only sold 2,200 copies in its debut week. For a guy who tours with Chris Brown, those are especially dismal sales. Tyga also got sued (again) by his landlord in a new suit, which says Tyga owes $70,000 in back rent, and Tyga sued back because he says he's buying the place. The details don't add up, but oh well.
After filing his countersuit, Tyga decided to show the paparazzi that he's very rich, so he went to the bank and withdrew some cash. And he walked around with a stack of hundies in his hand. Maybe this is what he's got leftover from his $500,000 KUWTK salary to appear as Kylie's love interest. God, he's so shady.
Kylie also decided to negate the rumors that Tyga only rented her $200,000 Ferrari birthday gift, so she tricked out the car to prove she was keeping it.
So much pretense is always involved with this family. Tyga is probably close to broke, and I wouldn't be surprised if he withdrew the last of his cash to make a point. Who carries around cash at all anymore, let alone a stack of hundred dollar bills? Ridiculous.
Also, I very much enjoyed this photo on Kylie's Instagram page – so many different expressions coming from Kanye!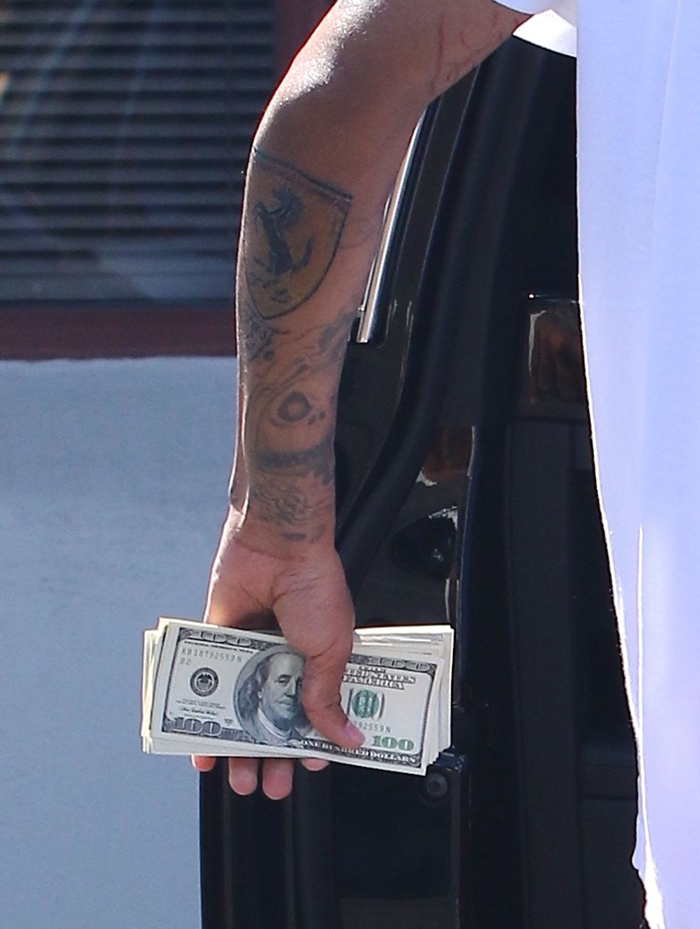 Photos courtesy of Kylie Jenner on Instagram, Fame/Flynet & WENN