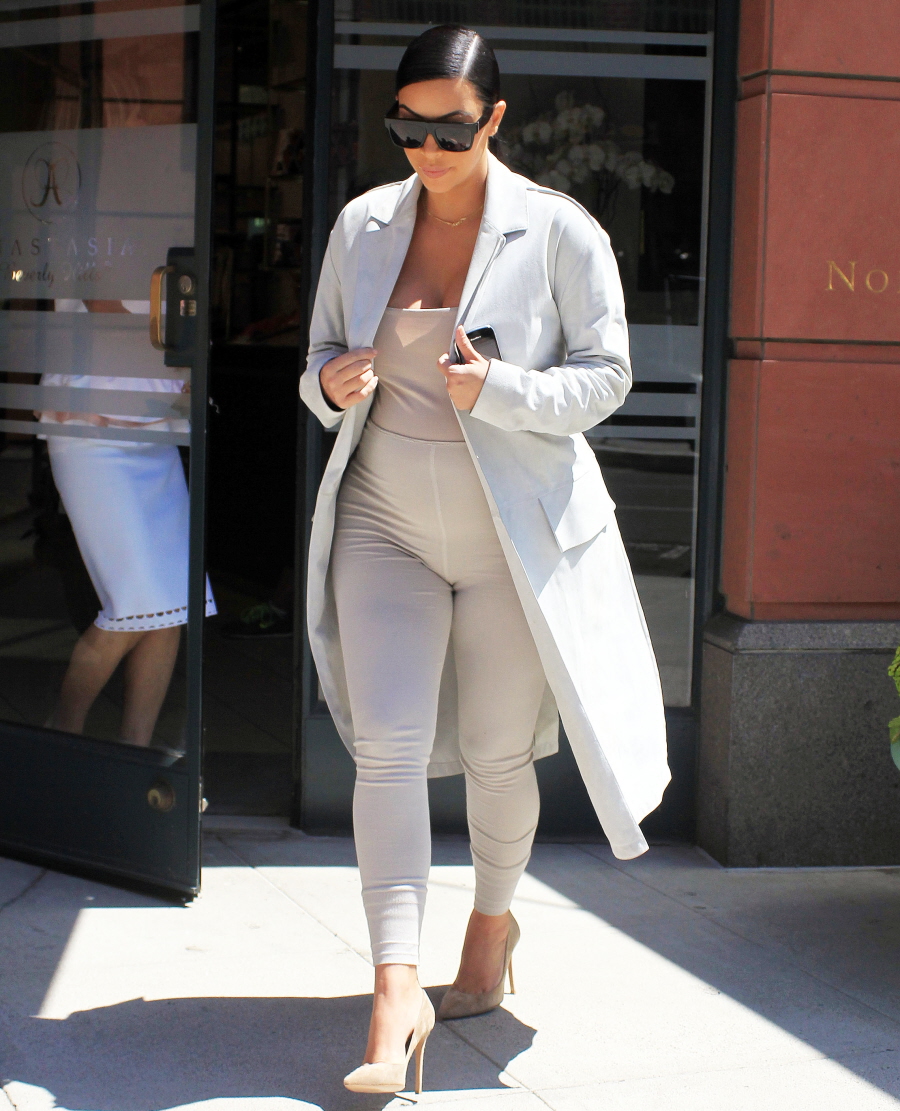 This is probably just a preview of coming attractions. I'm expecting to see Kim Kardashian tonight on the red carpet of the MTV VMAs, mostly because Kanye West is set to receive the MTV Video Vanguard Award. Why wouldn't she be there? Of course she'll be there. What kind of late-August coat will she wear? How many layers? Will she continue to try to make those fug chokers happen? So many questions.
Anyway, these are some assorted photos of Kim out and about on Thursday and Friday. I just didn't get around to posting these photos because Kim also appeared on the cover of C Magazine – go here to read. She talked a lot about how her first pregnancy changed her, because she no longer wanted to smile for photographers because she felt so bullied about her weight. She did have pre-eclampsia and I do (and did) feel sorry for that. But I will never stop shaking my head at how she chooses to dress while pregnant. I really just don't get it.
In the photos of Kim in off-white, is it wrong that I cannot figure out if that's actually two pieces, like a tank and maternity pants, or if it's yet another onesie? I think it is a two-piece. And while it's not good, it's not as bad as some stuff she's worn, so… I'll give it to her. It's fine. But the coat! She must be so relieved to get inside and be able to take off her butt-covering coats.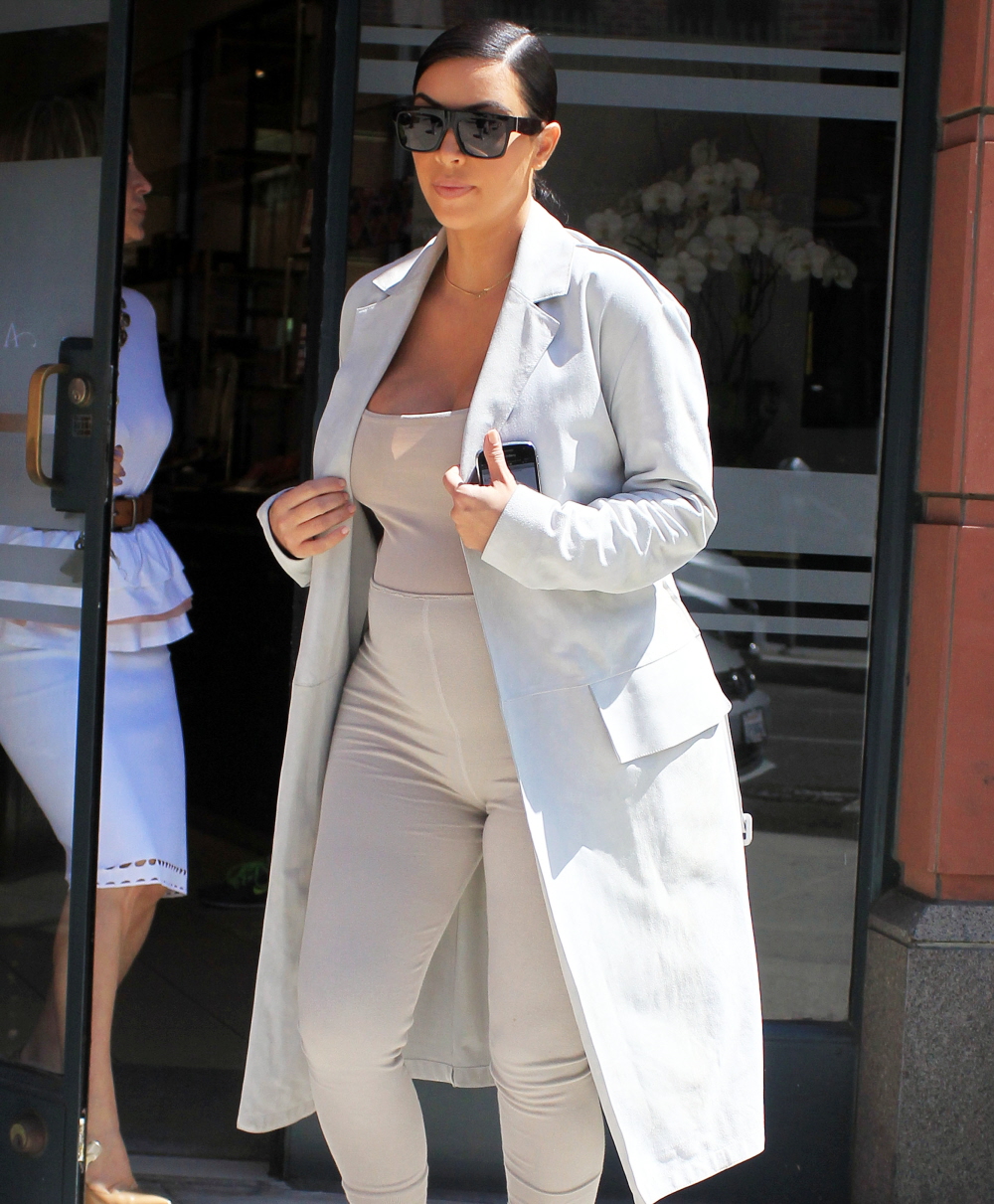 Speaking of the butt-covering ensembles, Kim did make a rare public appearance without a coat on Thursday. Those are the photos of Kim in the black dress and the ridiculous heels (are those four-inch heels?!). She was wearing a mic pack too, so she was likely filming scenes for Keeping Up with the Kardashians. Last thing: If you really want to see what Kim's boobs look like these days, you should totally check out her Twitter.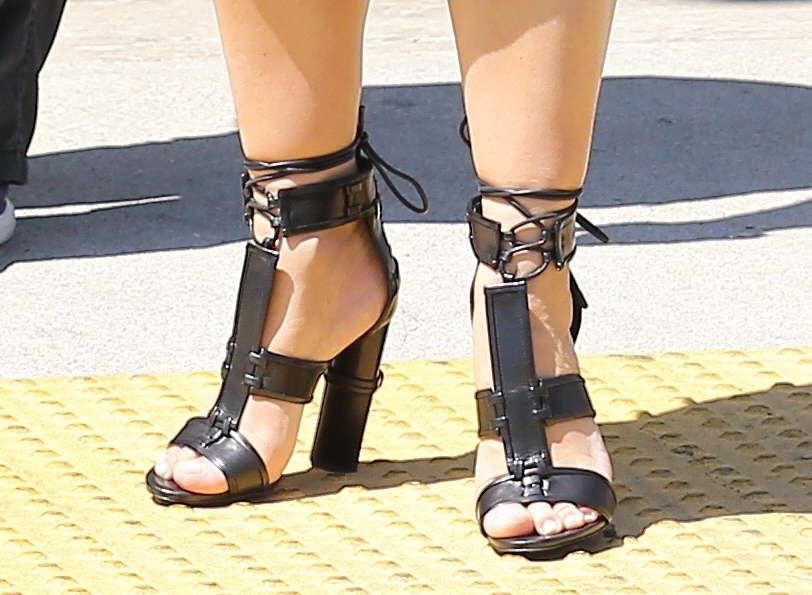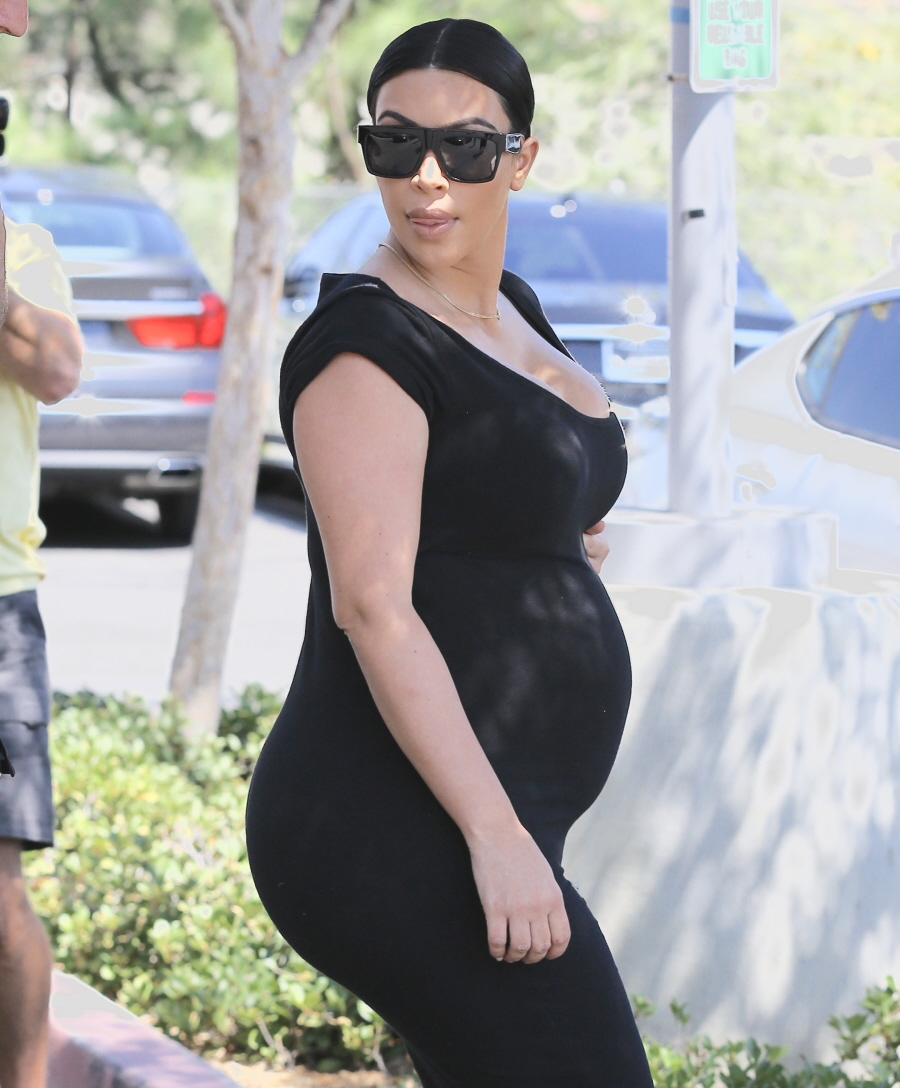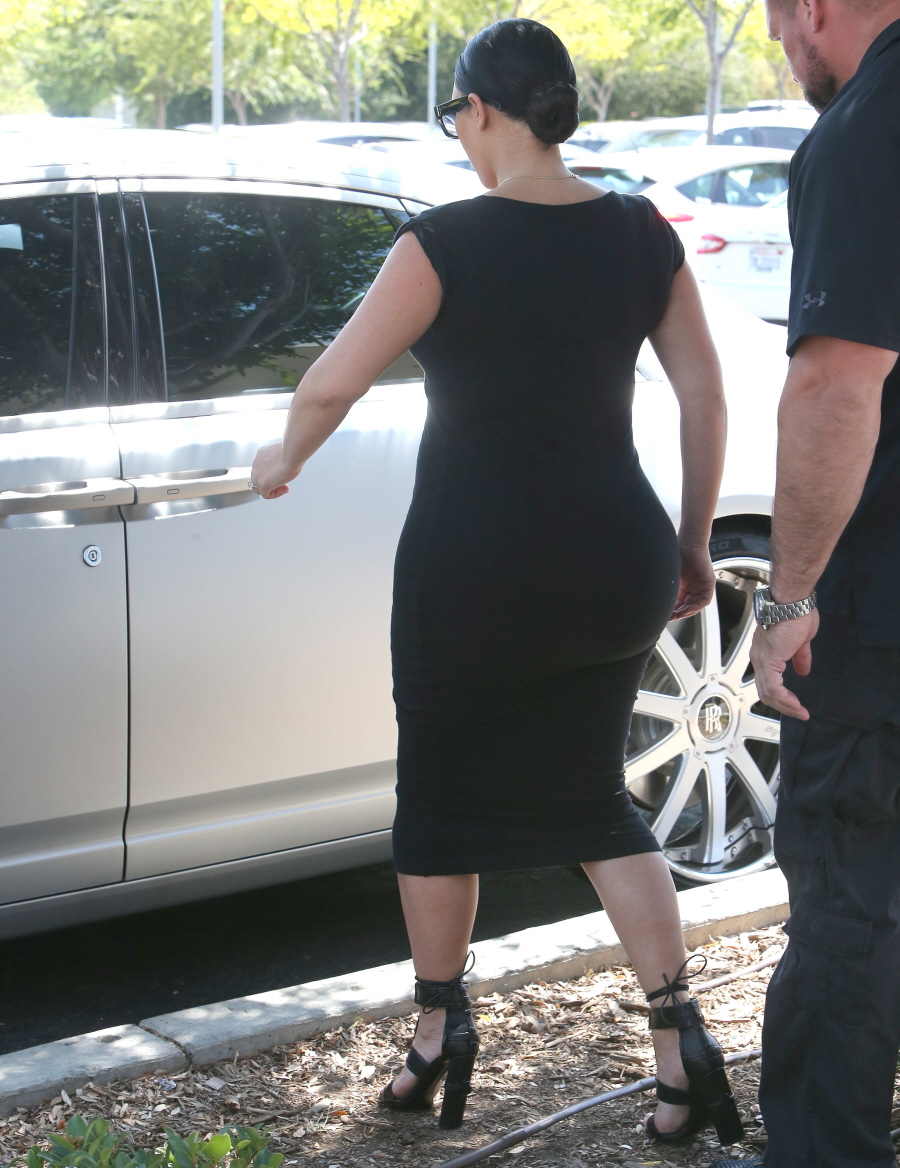 Photos courtesy of Fame/Flynet.