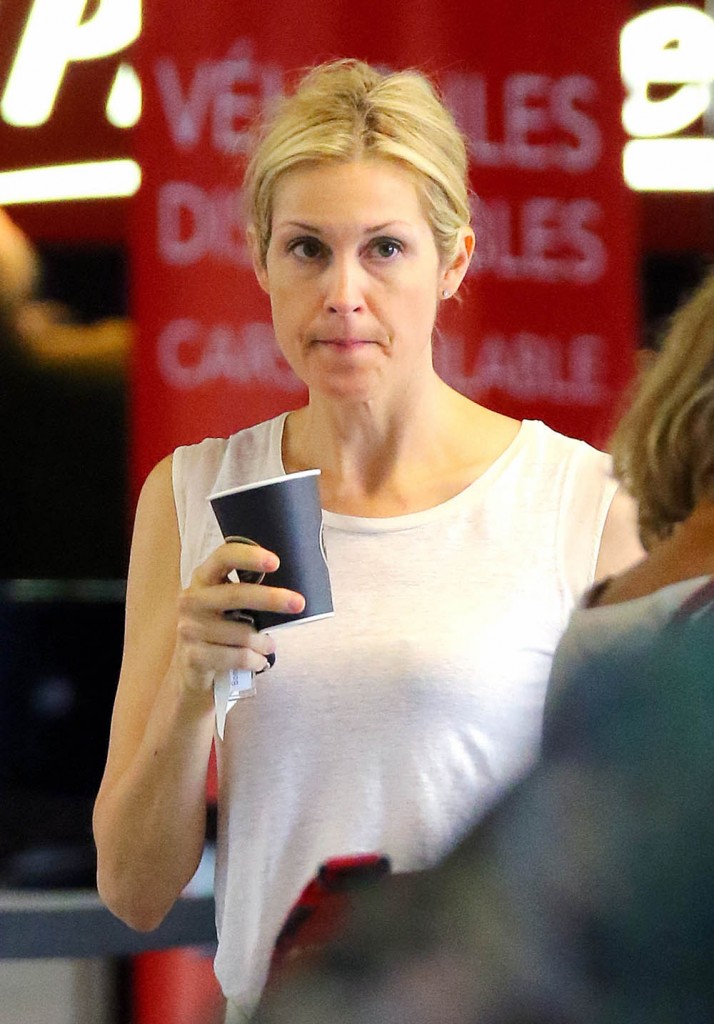 It's 6 hours later in Monaco than it is here on the east coast of the US, so it's 4:00 pm there as we're publishing this. I'm just sitting here waiting to hear the results of Kelly Rutherford's custody hearing, which is scheduled for today. I'm assuming it's already happened and that the results have not yet been published. The last we heard from Kelly, she was using a convoluted legal argument to complain about the fact that Monaco may take control of her custody case, which has been rejected by multiple courts in the US. She kept her children in the US past their scheduled visitation time this summer and had to be court-ordered to return them, which will not work in her favor for this latest ruling.
While Kelly currently shares 50/50 custody with her ex husband, German-born entrepreneur Daniel Giersch, he has had physical custody of them in Monaco, where he resides, since 2012. It's thought that he will obtain primary custody today and that Kelly's future visits with the children will be monitored. In their 2012 custody ruling, the judge cited the fact that Daniel has consistently tried to maintain Kelly's relationship with their children although she has not returned the courtesy to him. Daniel's lawyers have said that they will continue to promote Kelly's relationship with the children. She is exceedingly lucky that her ex is so reasonable. If he was half as vindictive as she is she would be in trouble.
So Kelly is in Monaco now with her lawyer (not Wendy Murphy), her mother, and with her former Gossip Girl costar, Caroline Lagerfelt, who played her mother on the show. She's been photographed out in France and Lagerfelt instagrammed a photo of them walking down a picturesque street together. Kelly's lawyer also gave some batsh*t comments to People, as she always does:
"It was a Kafka-esque ambush proceeding that left the public in shock," Rutherford's U.S. attorney Wendy Murphy tells PEOPLE in a statement. "The kids were put on a plane just 24 hours after the father filed papers demanding that his own children be taken into custody on the grounds that they were at risk of being abducted. He lied."

Giersch has declined to comment on Rutherford's "false statements," saying he is protecting Hermes and Helena's privacy.

What will happen Thursday? After the N.Y.C. hearing, Giersch's lawyers said the German businessman is not "looking to punish" Rutherford in Monaco court. Still, his attorney Ira Garr said they are "considering taking different measures about future visits to the United States, how the passports are held or whether the visits need to be supervised."
Yeah I pretty much expect that the passports will be held and that Kelly will lose custody but still be allowed visitation. Without getting too political, can you imagine if a father held the children past their scheduled visit? I doubt that the courts would be as lenient about allowing future visits, but we still have to see what happens. I'll update this post once we know the details.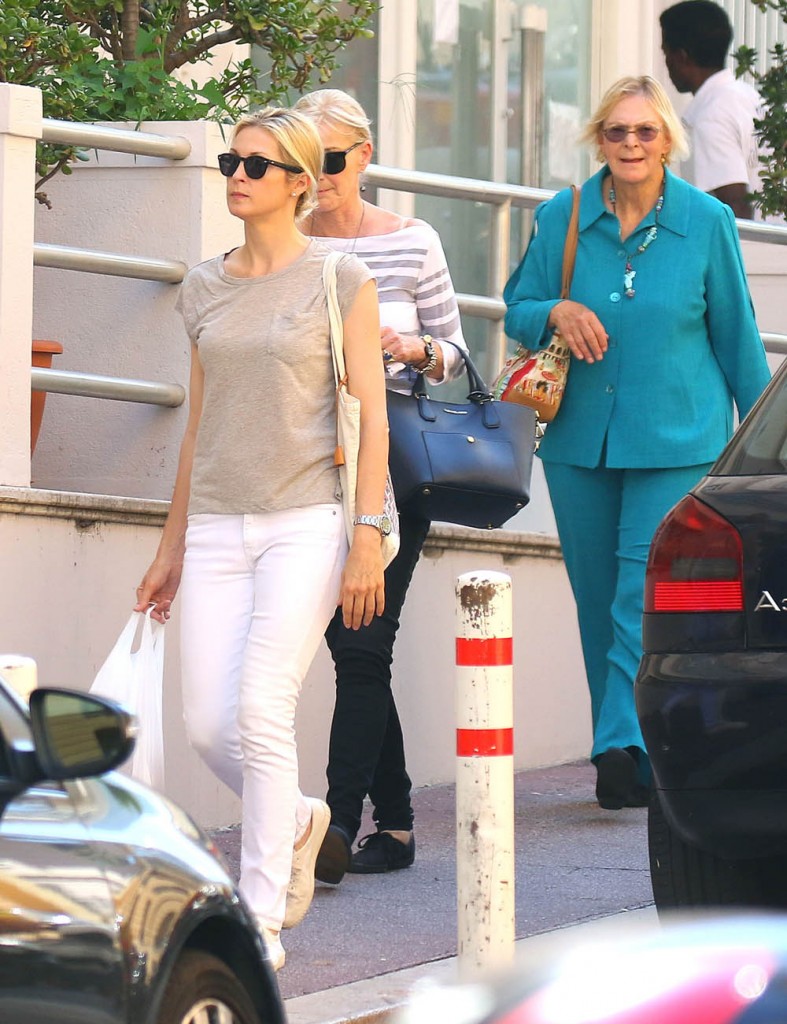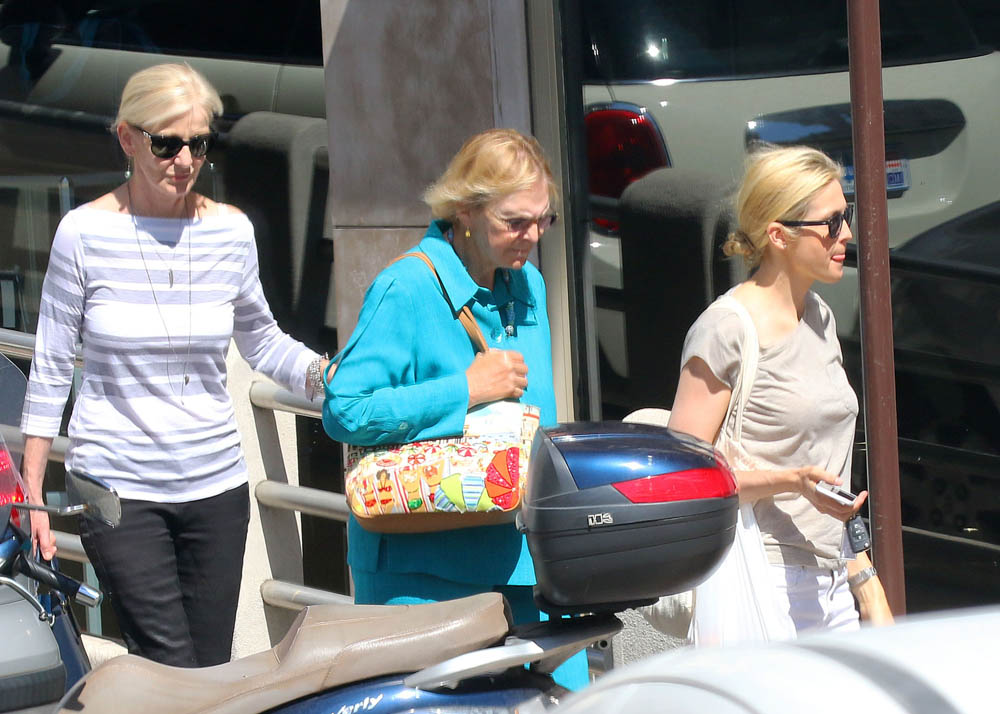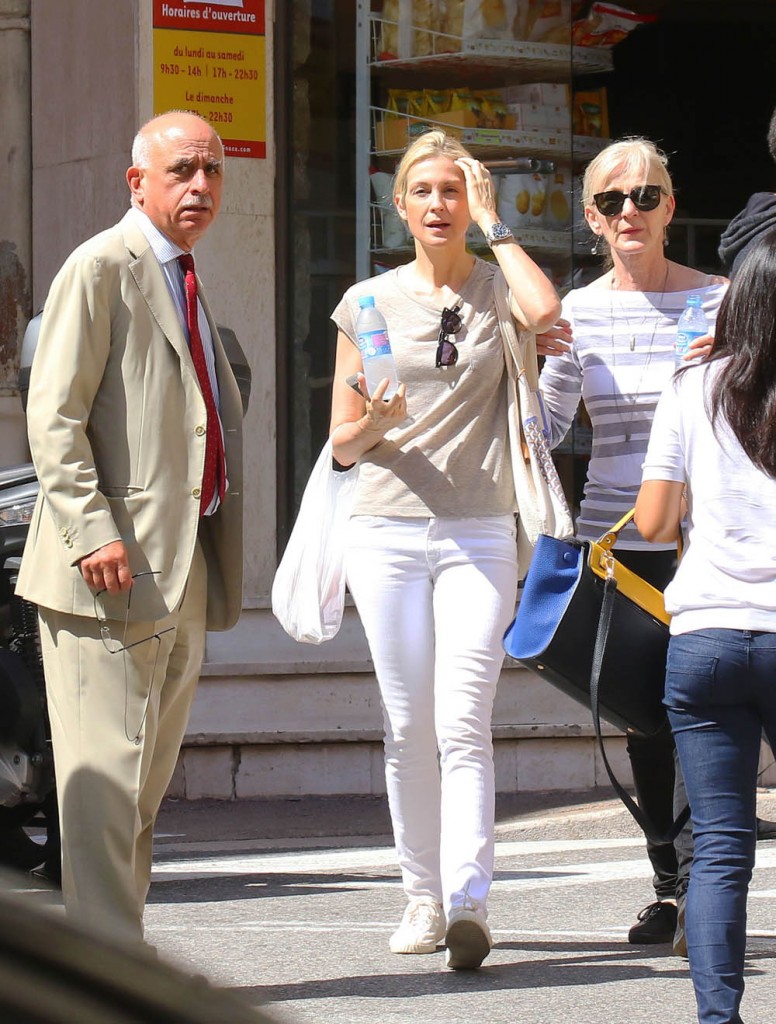 these photos are from Nice yesterday. Credit: FameFlynet