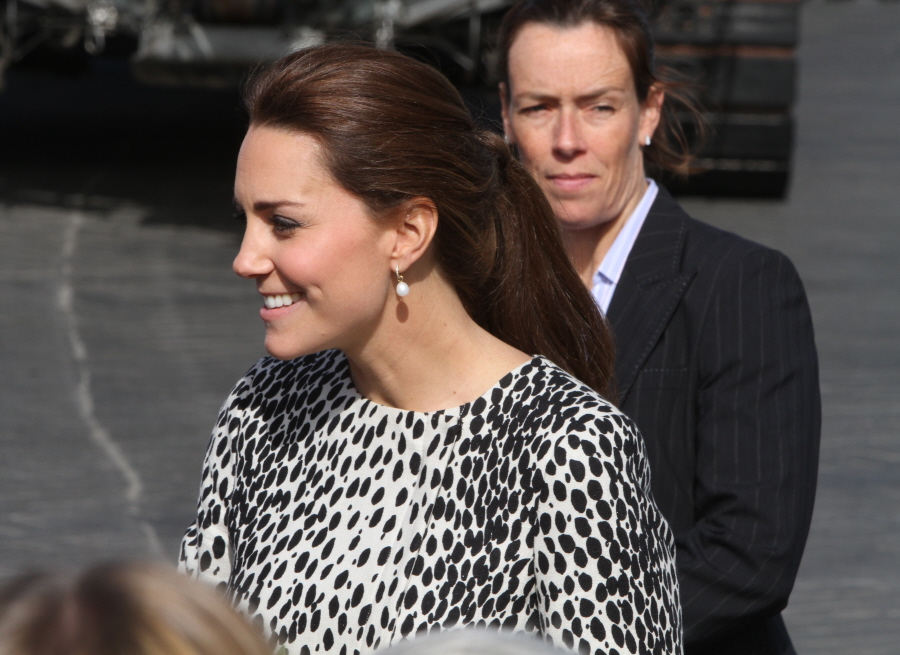 Duchess Kate's bodyguards, or royal protection officers (RPOs), show up in photos often enough. I've never paid that much attention to them, because when she's out doing a rare public event, the RPOs are pretty good at giving her some space. They open the car door for her, give her space to move, and they're often seen securing Kate's perimeter. There are stories about the kind of excessive protection Kate gets when she's just, like, going shopping or spending time at her parents' house, but there definitely doesn't seem to be a lot of internal drama between the Cambridges and their security staff. Here's one reason why: apparently, Prince Charles insisted that Kate needed at least one female bodyguard at her side at all times. Because Charles worried that Kate, like Diana, might get "too close" to a male RPO.
Ever since her marriage to Prince William the Duchess of Cambridge has had a female bodyguard by her side, while the rest of the Royal Family are protected by men. Now I learn that this arrangement was at the specific suggestion of her father-in-law Prince Charles.

"From the start, when Kate became engaged, it was Charles who made the women-only stipulation, saying he didn't want her compromised in any way," says a former member of S014, the Scotland Yard unit responsible for royal protection. In using the term "compromised" Charles may have had in mind his late wife Diana, who became close to her bodyguard Barry Mannakee. She was later to claim that he was murdered for having an affair with her.

On a video filmed later by her former voice coach, Diana confessed her love for the married detective and claimed that he was "bumped off" by the security services as a result. Mannakee was removed from his duties on the insistence of Charles. Eight months later he died in a motorcycle accident.

Of their relationship the Princess said: "I was only happy when he was around. I should never have played with fire and I got burnt." So to avoid such pitfalls Kate has women guarding her. Her main protection officer is Emma Probert, who was assigned to her after her engagement to William in 2010. The year before Sgt Probert, 43, had suffered personal tragedy when her husband died in a skiing accident. Emma found love again with Inspector Colin Childs, part of the team guarding the Queen. After divorcing his wife, Colin married Emma and the couple now have a baby.

Kate is said to be particularly fond of Emma, who used to be an air hostess (like Carole Middleton). When Sgt Probert has time off her place is taken by petite blonde Karen Llewellyn, who like Emma carries a Glock pistol at all times. There is also another female guard who looks after Prince George and Princess Charlotte.

The choice of policewomen does not surprise Ken Wharfe, Diana's former bodyguard, who says: "I've heard that Prince Charles is more involved in who is being appointed. And if he asks for more women he will get more women. The trouble with Diana was she got on better with men. She did have a woman once but she didn't last long. You have to have a good chemistry with the person you're looking after."
I think it makes good sense to have female royal protected by female RPOs. It should be said, though, that Kate doesn't ONLY have female RPOs. She likely has one female on her team at all times, and the rest are men. There are a lot of photos of male bodyguards protecting Kate when she's out, that's what I'm saying, but it's good that she's got some loyal women she trusts too. Basically, I think this story might say something more about Charles. Charles didn't want his new daughter-in-law to cheat on William with a bodyguard. Even before the wedding, Charles worried that Kate would be "compromised" if she had an attractive male bodyguard.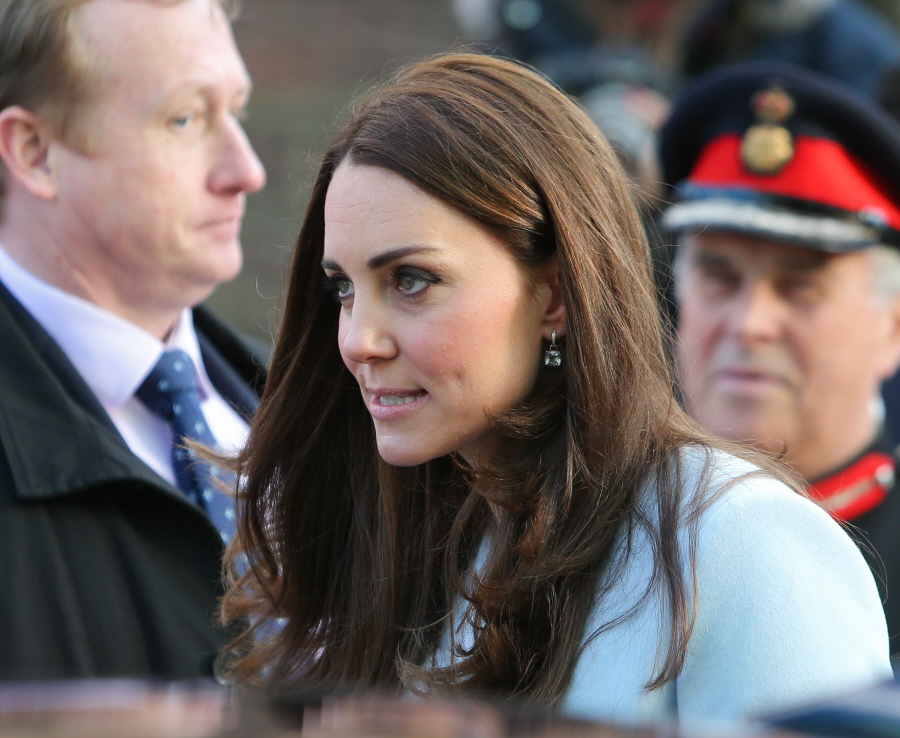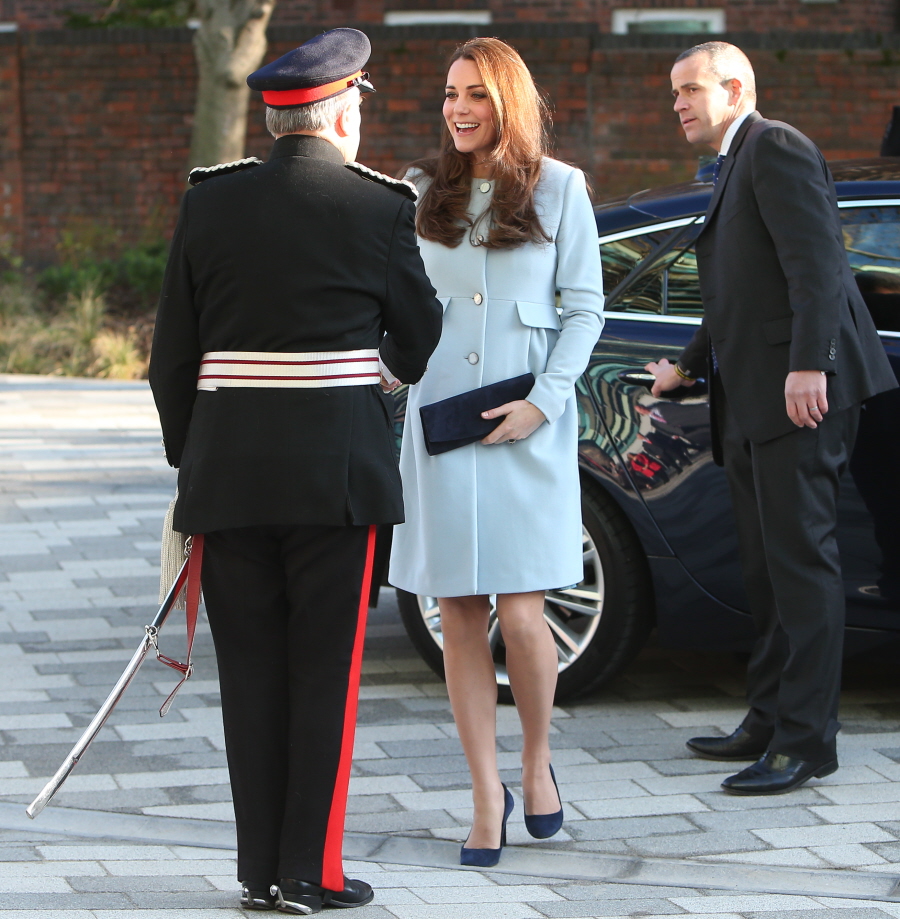 Photos courtesy of WENN.