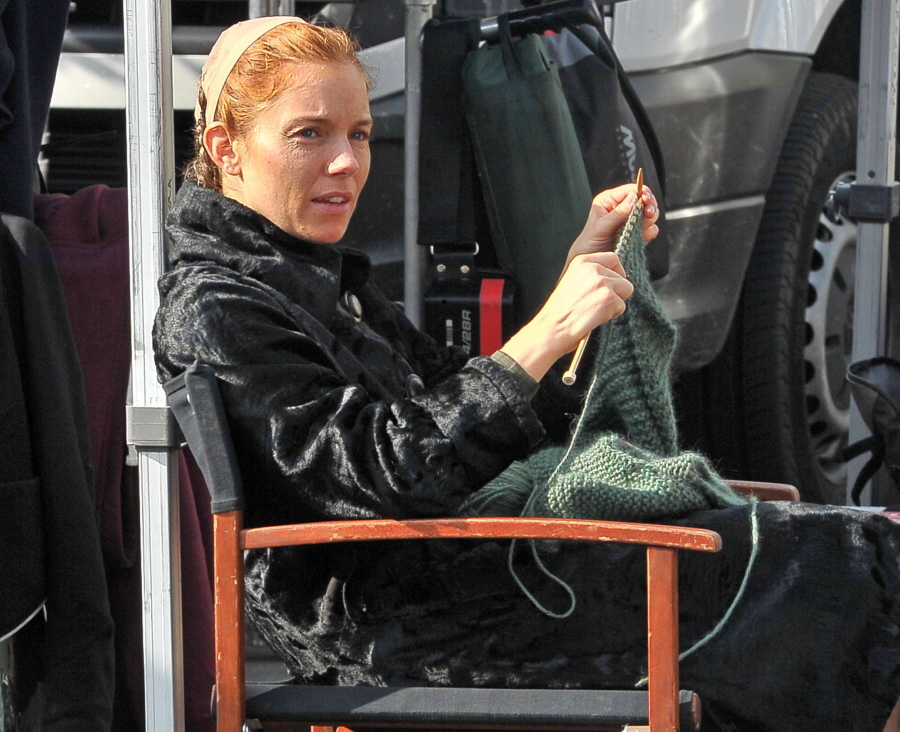 I totally forgot/didn't know that Sienna Miller was cast in The Lost City of Z, but here are some photos of her on the Belfast set last week (these photos were only recently released). She looks terrible in these pics, but I'm going to say that she's probably supposed to look somewhat terrible (she's obviously in costume) and the lighting is harsh. Filming on TLCOZ is probably why Sienna was not in Toronto to promote High Rise. Unless she got cut out of High Rise just like she got cut out of Black Mass? No, she's still listed on the cast of High Rise, so there you go.
Sienna's scheduling back-to-back film projects these days, because she's suddenly back to being an in-demand actress. After TLCOZ, she'll be working on Live By Night with Ben Affleck… which may cause some problems, but I'll let CB discuss that in what I'm sure will be a fun, boozy, messy shoot. Interesting enough, Sienna was able to sign on to Live By Night because she backed out of a Broadway play. Sienna told the Daily Mirror that she backed out of the play because they were only going to pay her half of what her male costar would make.
Sienna Miller "walked away" from a Broadway role after learning she'd be paid just half of her male co-star's salary. The 'American Sniper' actress was due to return to the New York stage early next year, but after learning the terms of her contract, decided against taking the role.

She said: "It was a play with just two of us on stage and I was offered less than half of what he was going to be paid. If it was two men, it wouldn't probably happen. Sad, but I walked away."

Earlier this year, Sienna portrayed Sally Bowles in 'Cabaret' in New York and had such an amazing time, she doesn't think anything will ever top it.

She told Vogue magazine: "It was the most incredible, fulfilling thing I have ever done. I feel like I've peaked with that."
Increasingly, more actresses are going public with stories about workplace discrimination, sexism, etc. Charlize Theron was able to use the Sony Hack to get a paycheck equal to Chris Hemsworth for The Huntsman, and I would imagine that if you're an actress with a profile, you probably could publicly shame a potential employer into paying you the same as male actors. But in Sienna's case in particular, it sounds like she didn't try to cajole or negotiate at all, she just walked away when she heard the salary. Which is totally her right, of course, and good for her to call it out. BUT… I kind of wonder if she would have walked away if her film career wasn't going so well these days, and she had the opportunity to work with Affleck.
Yes, Sienna knits!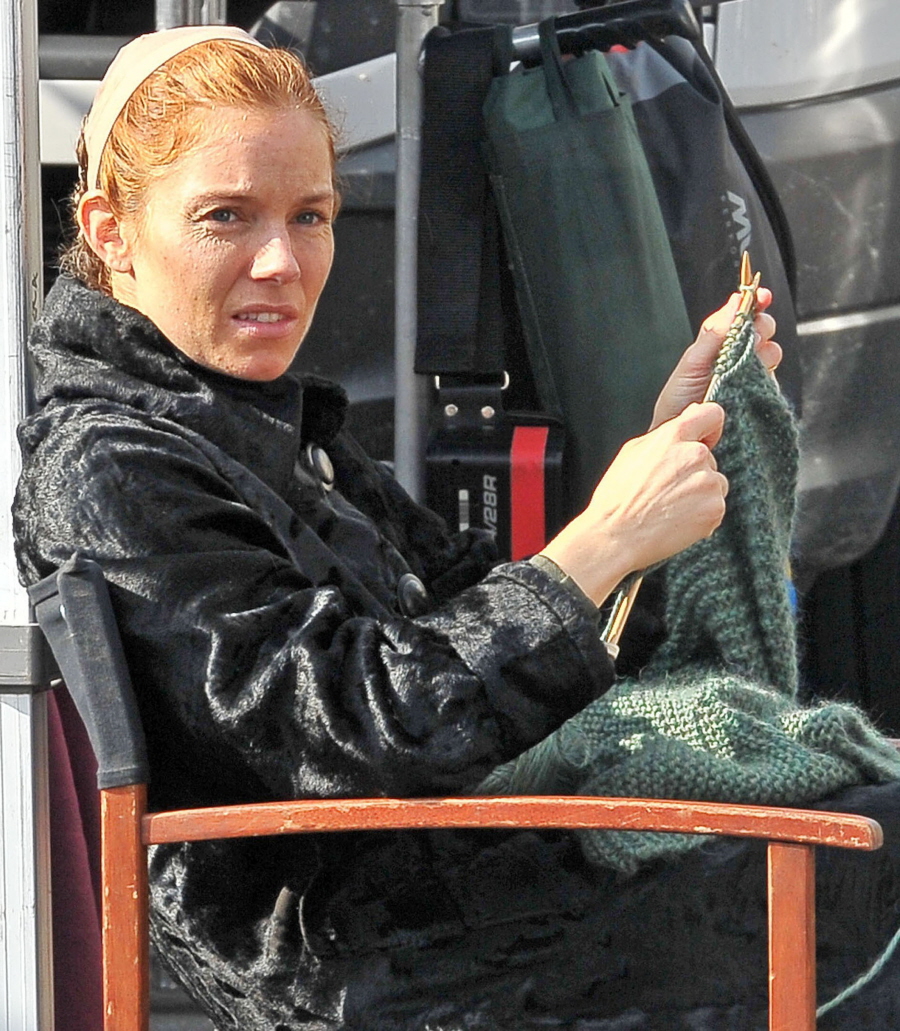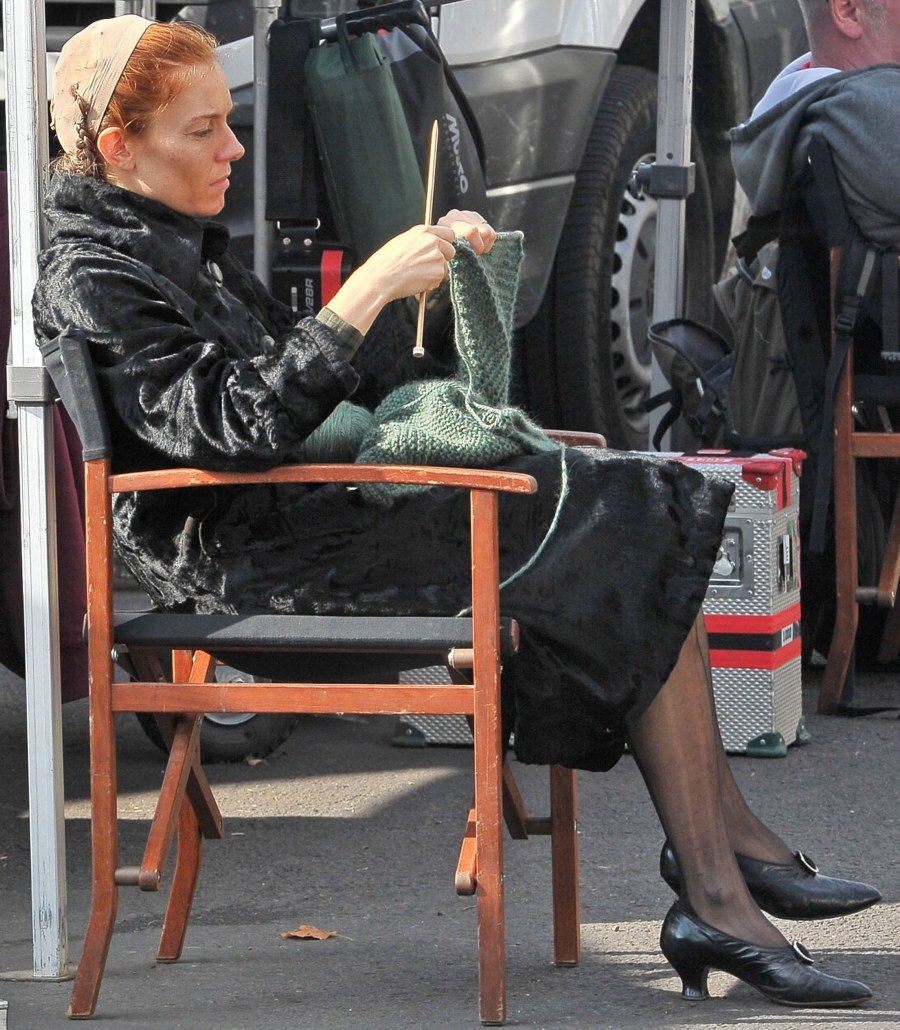 Photos courtesy of Fame/Flynet.