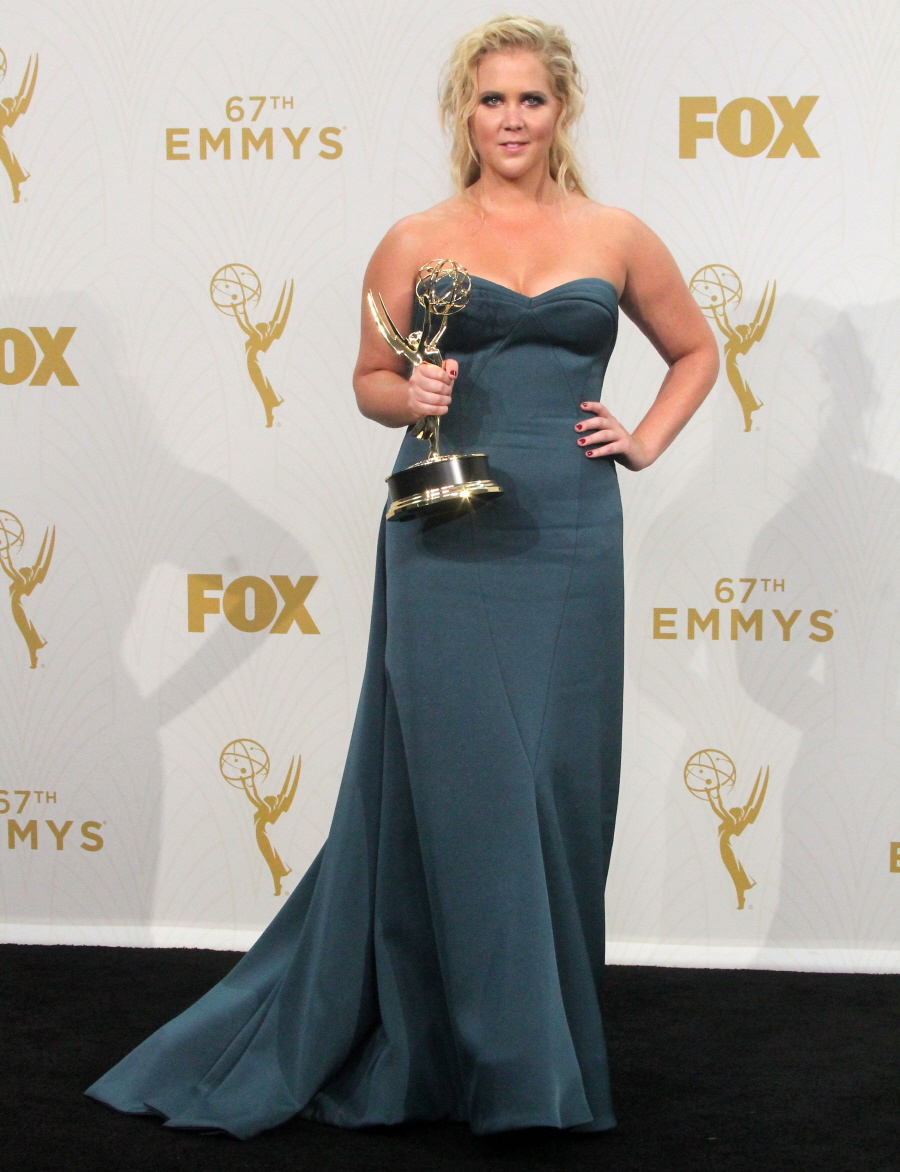 It feels sometimes like Amy Schumer is our new Lena Dunham, and I mean that in both a bad and good way. Like, fashion people expect Schumer to carry the torch for "how a normal woman would dress on the red carpet," plus Amy is seen in some circles as the newest patron saint of white feminism, taking that mantle from Lena. Do I think it's unfair to put that kind of mantle on Amy? I do, actually. Like, I see Amy on a red carpet and I'm happy for her. When Lena walks the carpet, I usually want to throw something at my TV. Why am I talking about Dunham, you ask? It's because Amy's Zac Posen dress was basically the same dress that Dunham wore to the Golden Globes a few years back. It's like they're begging to be compared.
So, Amy in this Zac Posen dress which… I don't hate or love. Amy went to Posen's NYFW show too, so she likely picked this straight off the runway, or it's part of some tit-for-tat with Posen agreeing to dress her in exchange for getting her at his show last week. In any case, it's an okay dress and it seemed like she liked it. My biggest problem was with her styling. Her hair was a MESS. CB called it "JBF hair" but it wasn't gently tousled or anything, it was teased, tangled and messy. When Inside Amy Schumer won Best Variety/sketch show, she thanked her makeup artist for giving her a "smokey eye" too.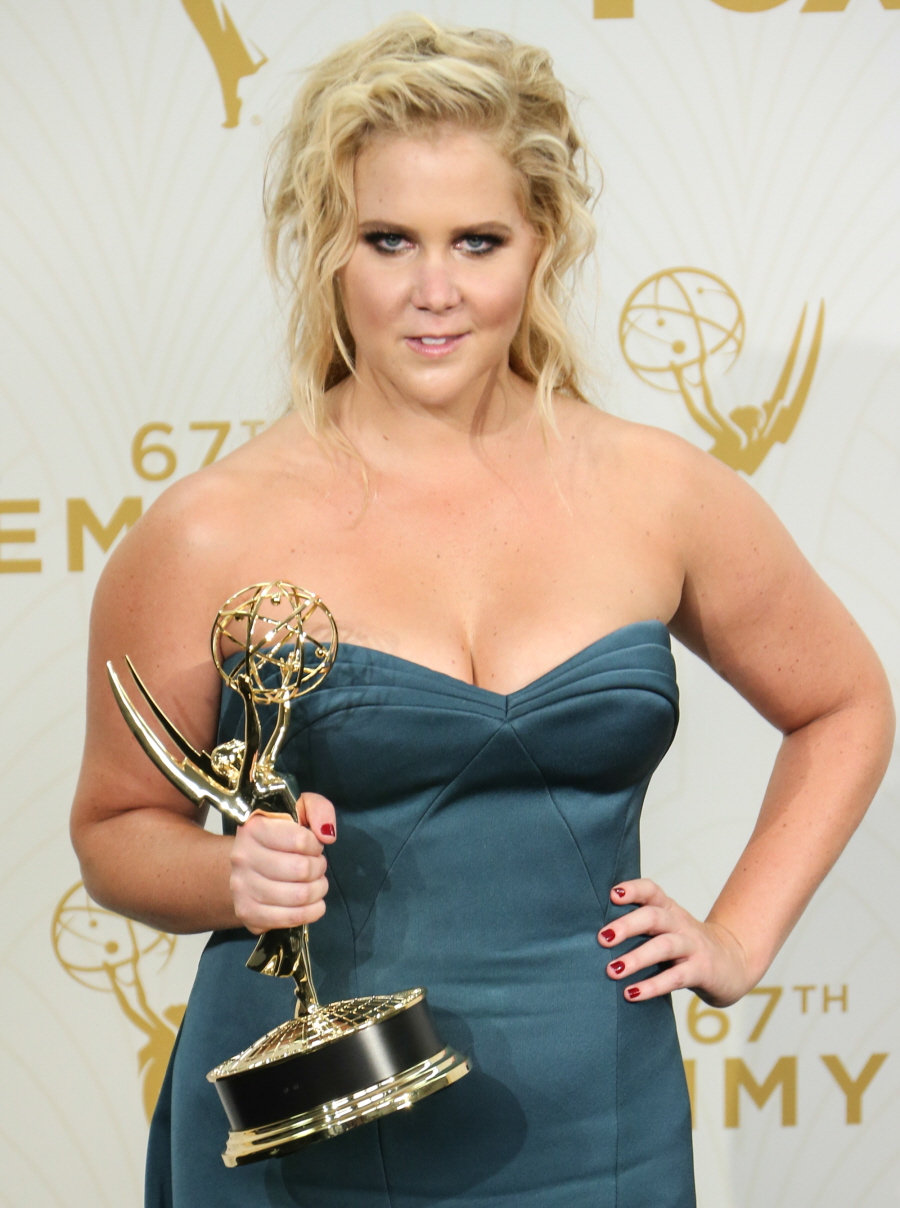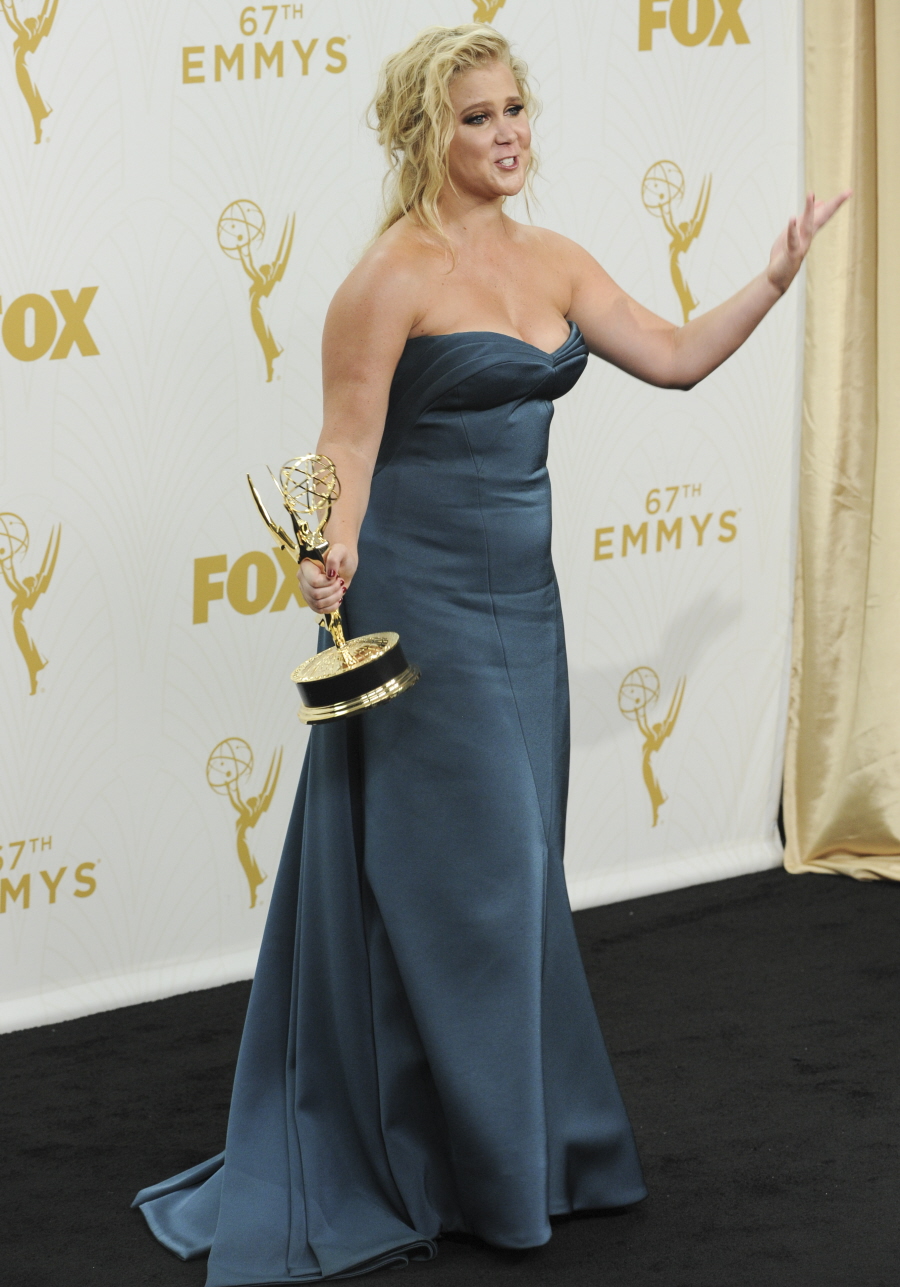 Here's Gina Rodriguez in Lorena Sarbu. I actually feel bad for saying mean things about this, but for the love of the God!!!! She's a beautiful young woman with a great figure and this dress makes her look so thick. The whole effect was so stumpifying (a word I think I just made up).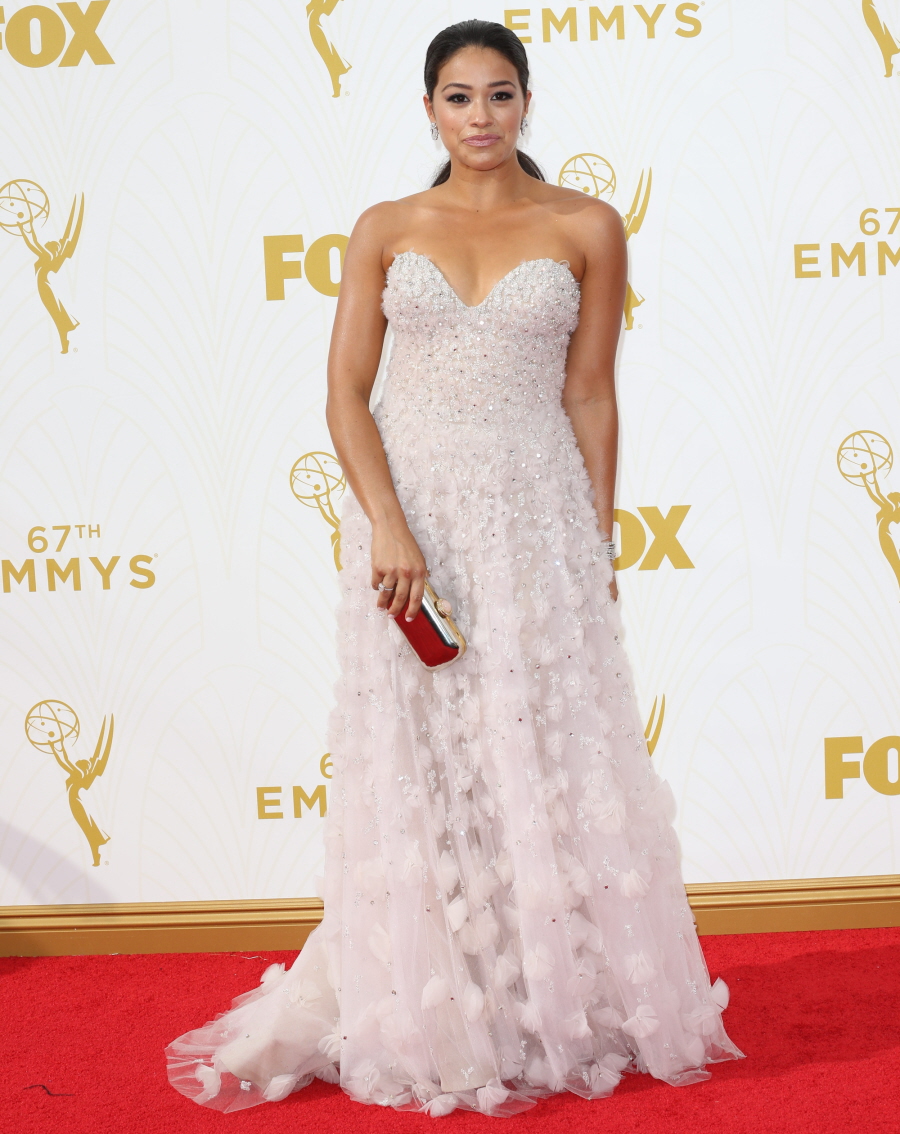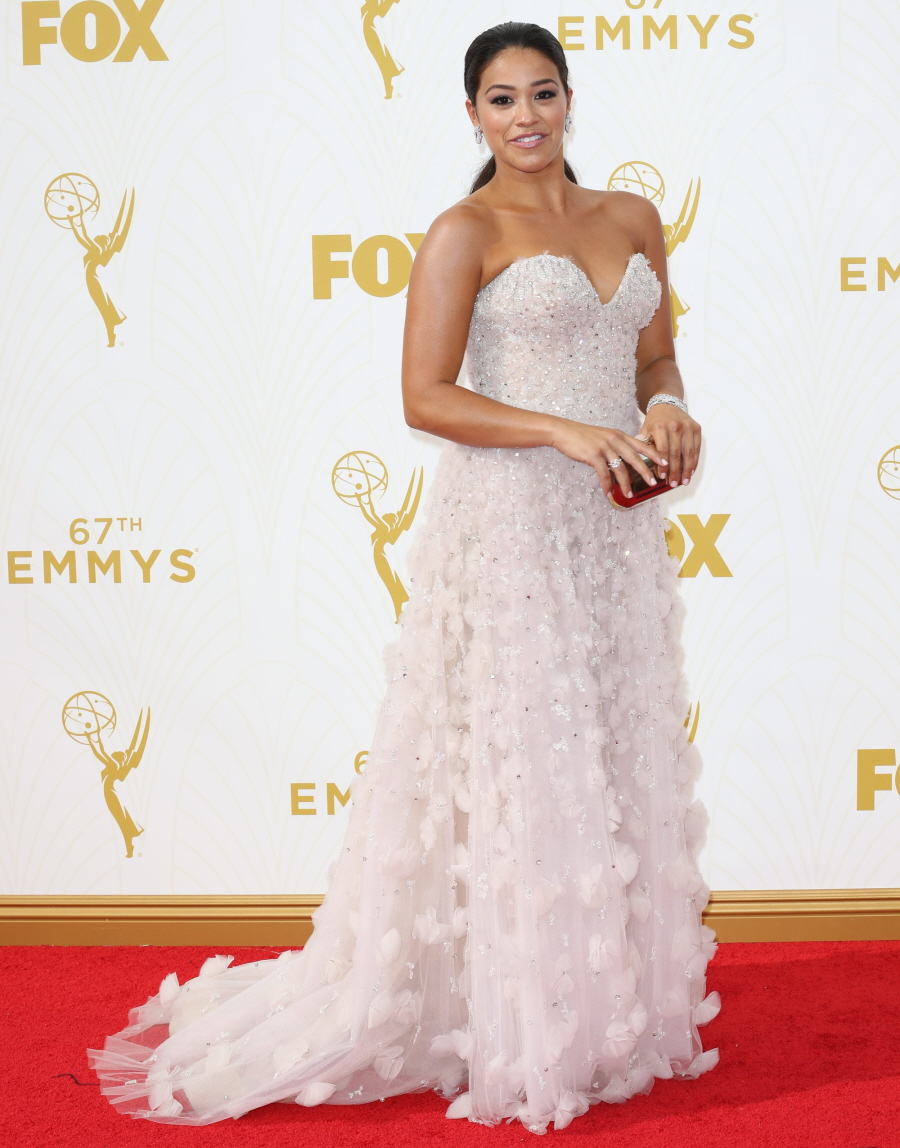 Laura Carmichael in Erdem. Poor Lady Edith. This is ugly. Which is disappointing, because she wore a really cute dress to the pre-Emmy BAFTA event.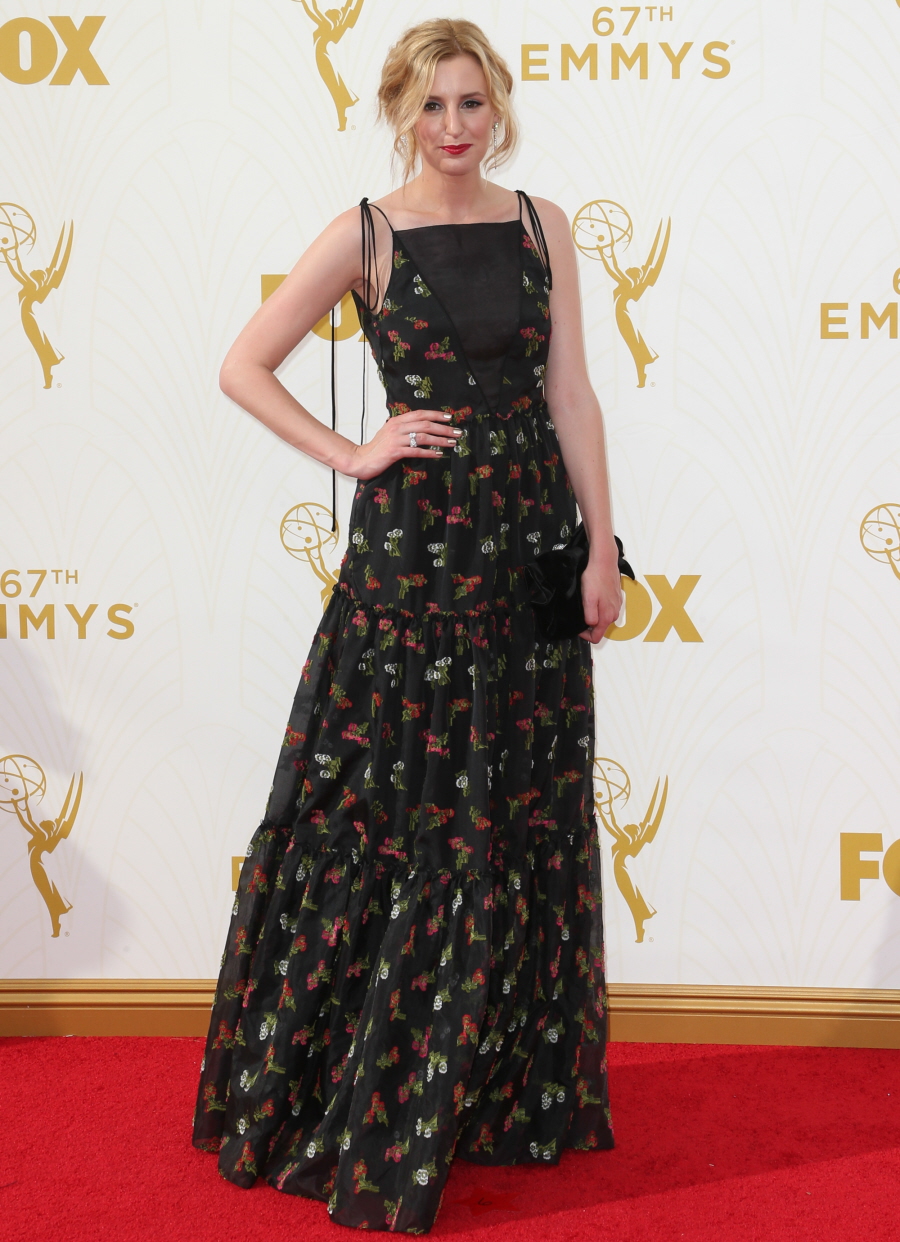 Joanne Froggatt in J. Mendel. While Heidi Klum definitely won the Worst Dressed mantle for the Emmys, Joanne definitely aimed for runner-up. This color is totally wrong and it's just a bad dress.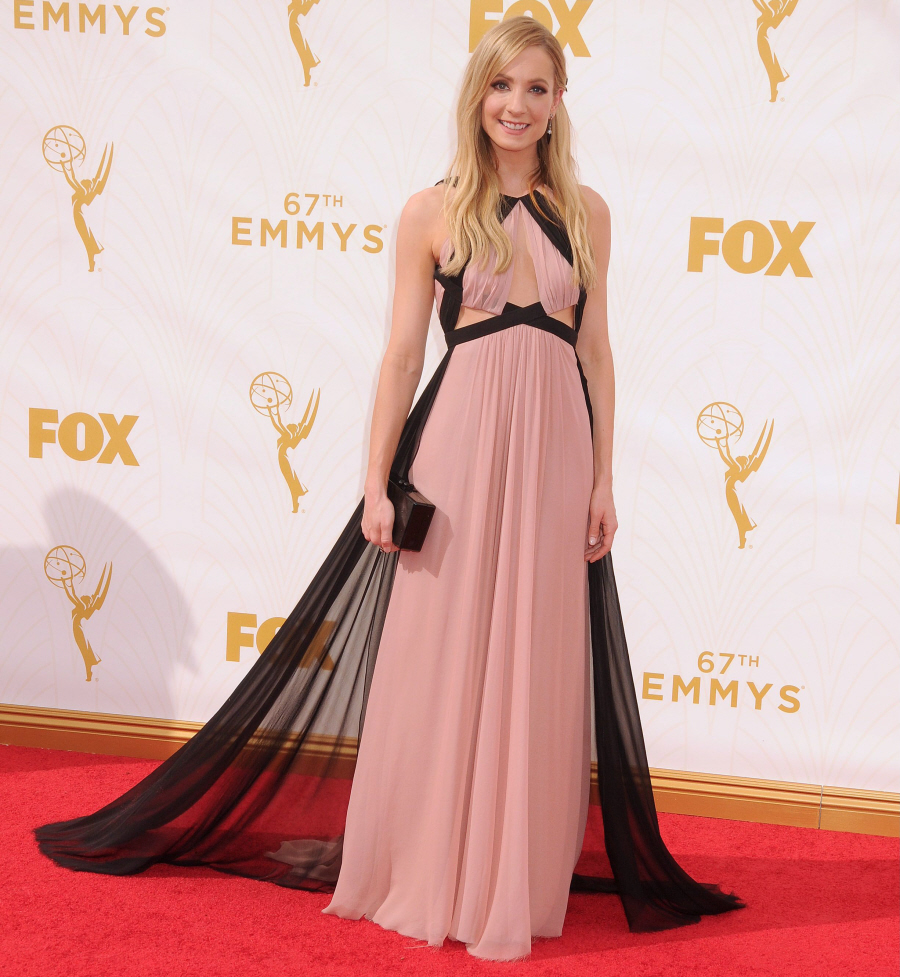 Photos courtesy of WENN.