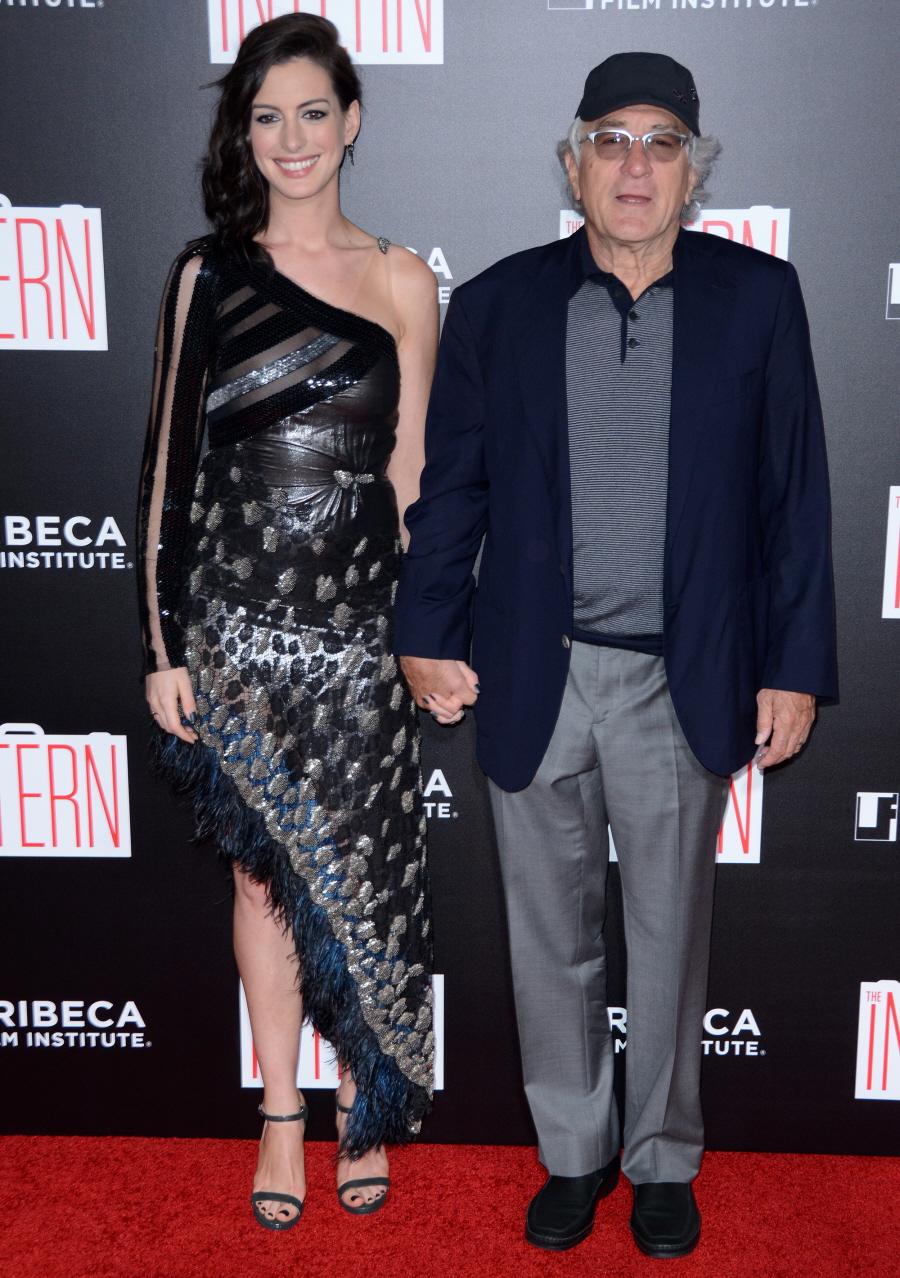 Here are some photos from last night's NYC premiere of The Intern, the Nancy Meyers comedy starring Anne Hathaway and Robert DeNiro. I kind of want to see this. I think the conceit of the film is really interesting – having the core relationship of the film between a younger career woman and her much older intern, with no romance and just life lessons. It's surprisingly smart.
DeNiro and Hathaway walked the red carpet separately, then happily posed together, holding hands (at various points, Anne was also holding on to DeNiro's arm). These photos are sort of a prime example of sexism on the red carpet – it's perfectly acceptable for DeNiro to walk the red carpet looking like he's about to go to a Yankees game, meanwhile Anne probably spent two hours getting read. Anne's dress here is Rodarte Fall 2015. I'm not a fan. I generally think Rodarte is pretty overworked and gimmicky. That being said, from the neck up, Anne looks fantastic. Beautiful makeup and I love her hair this length.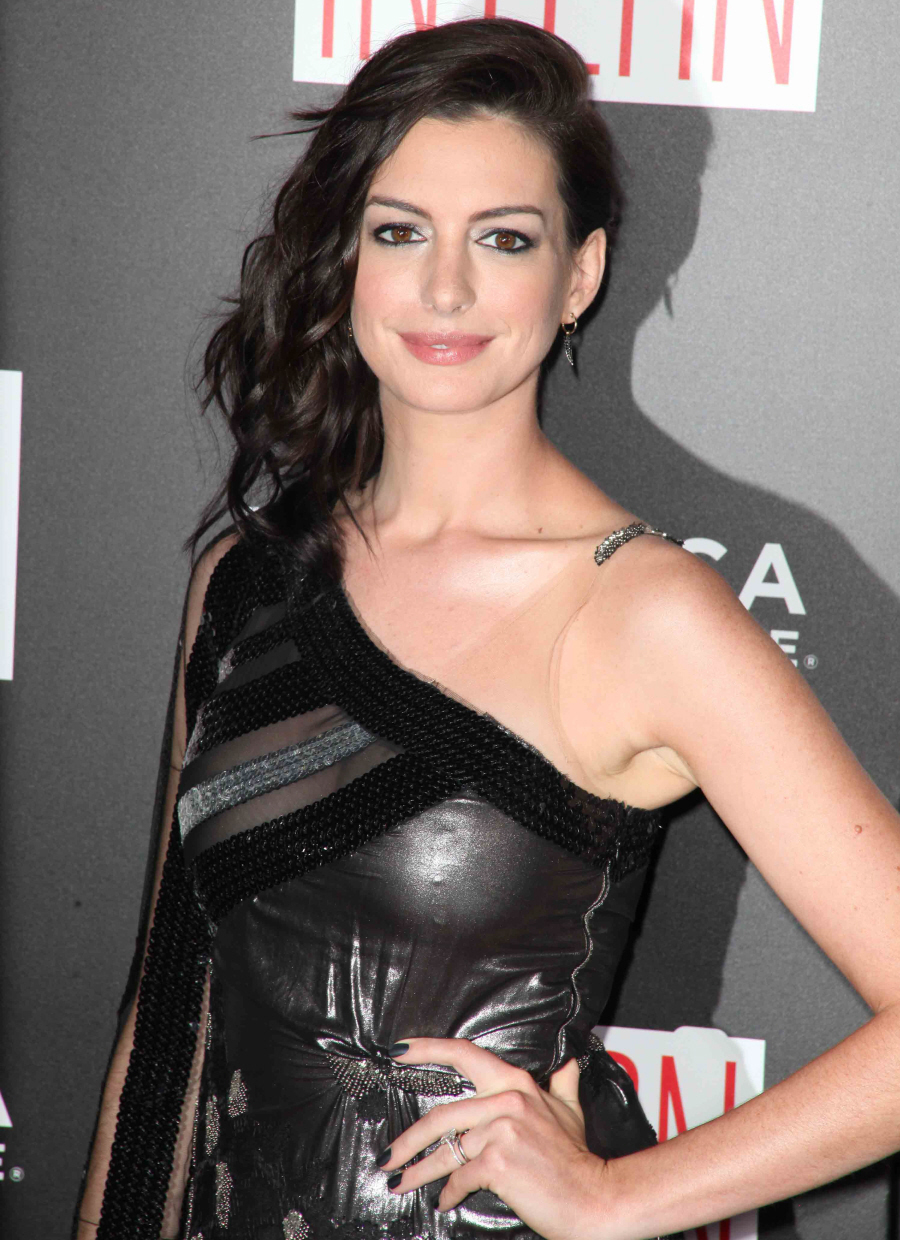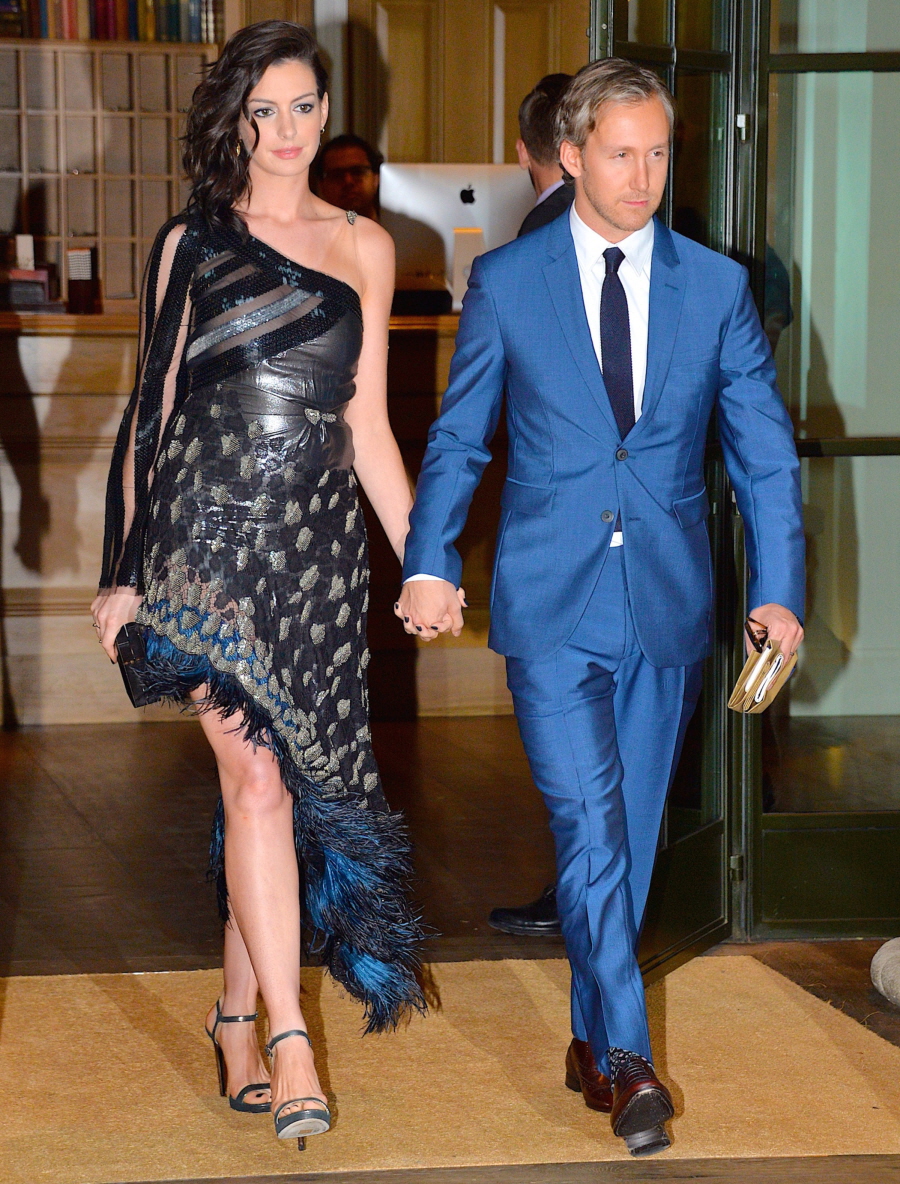 Guess who else walked the red carpet? This was the red carpet couple-debut of Mariah Carey and James Packer. They did not hold hands. They did not seem affectionate in any way. Packer merely stood close to Mariah while he clasped his hands behind his back and she smiled awkwardly. Their body language is definitely off. Um, do you think Packer has ever seen her naked? I'm really asking.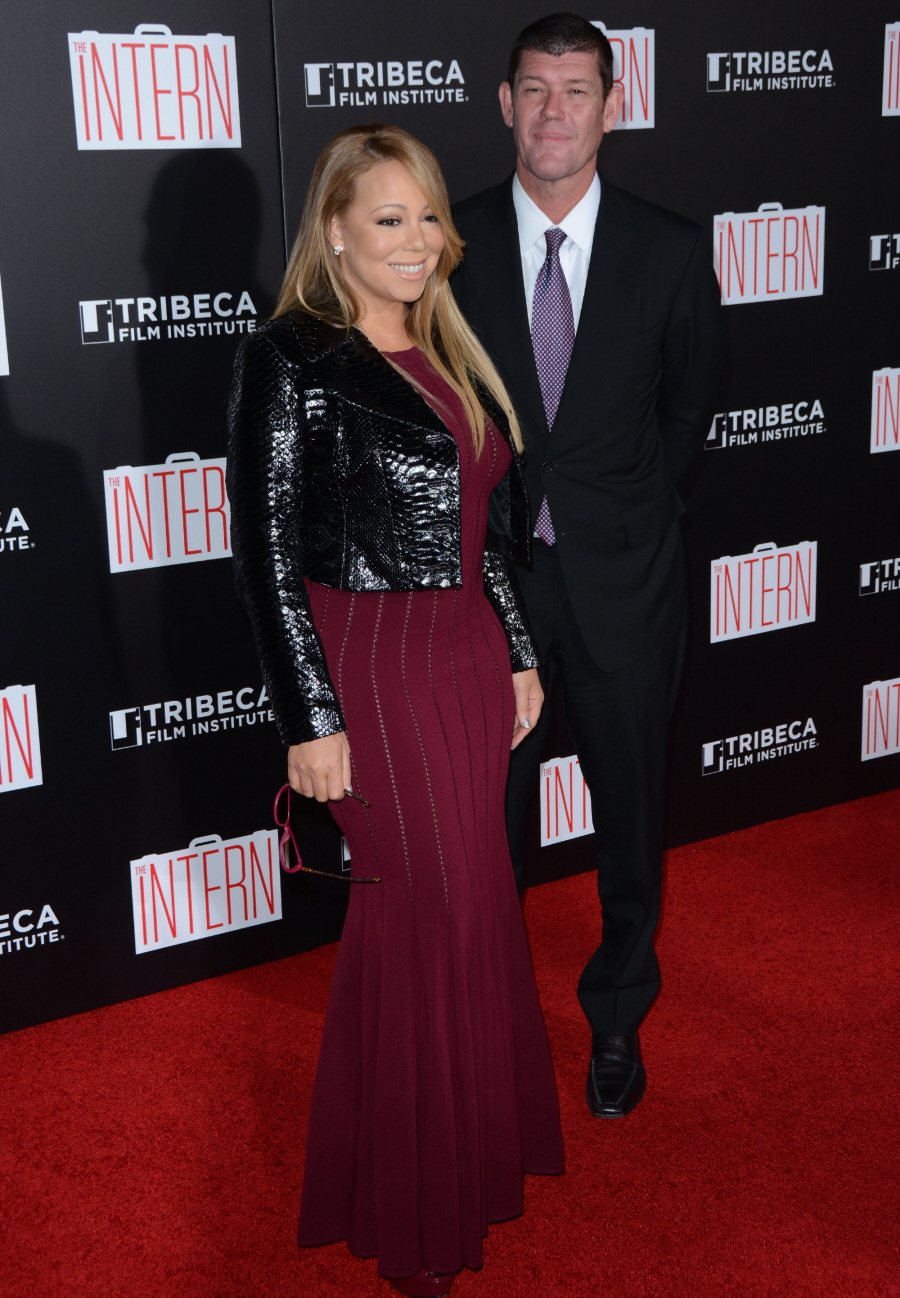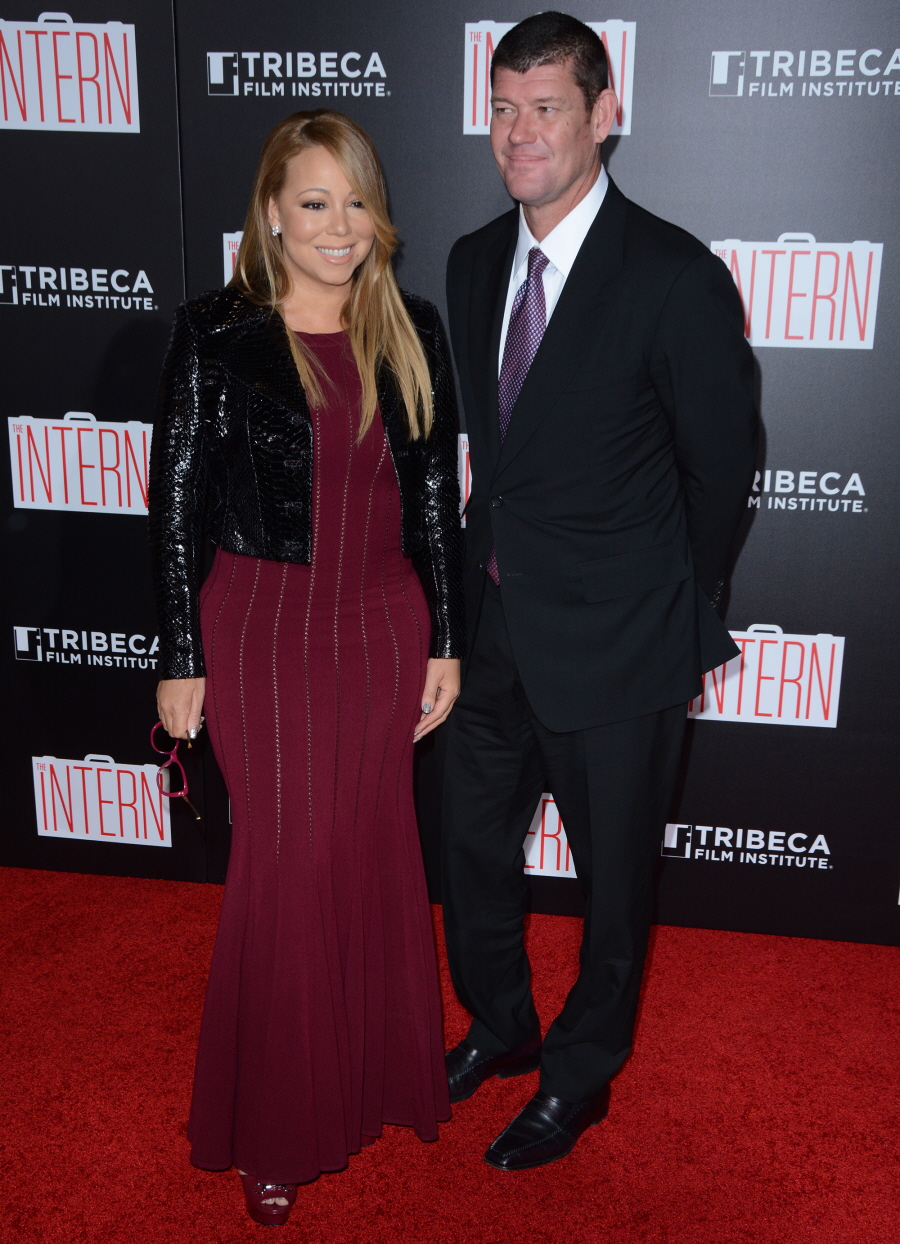 Photos courtesy of WENN.