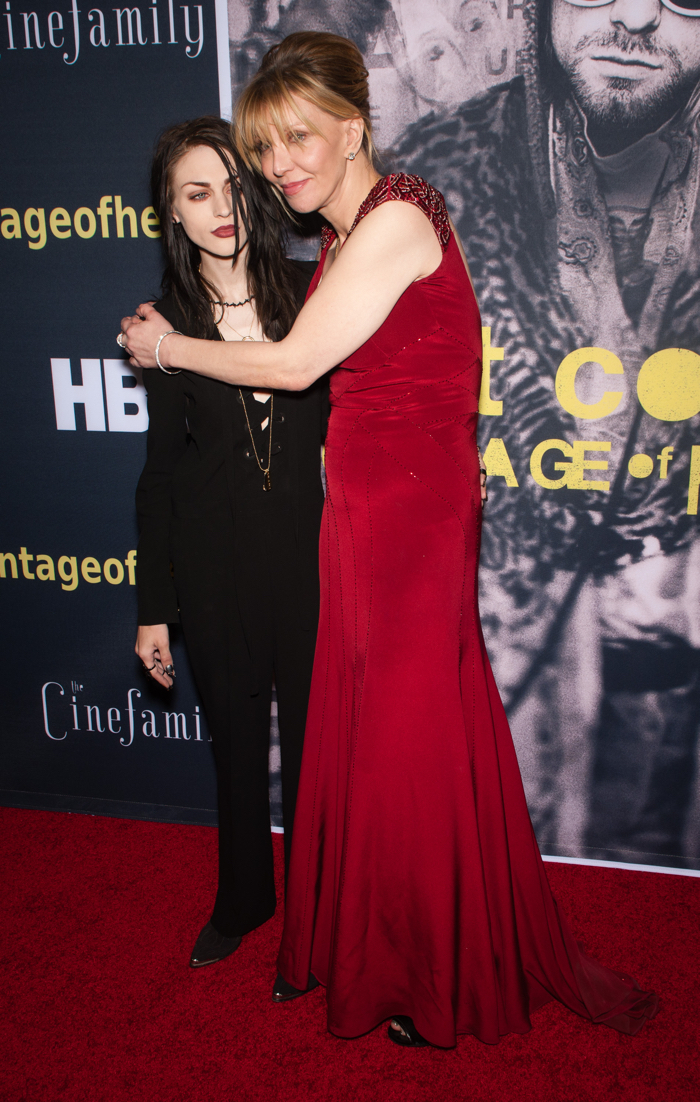 Frances Bean Cobain keeps a low profile, which sets her apart from other children of famous folk. She doesn't shy away from the occasional profile and photo shoot, but we never see her waltzing into the Chateau Marmont with several squad members. Frances also must cope with her mess of a mother, Courtney Love, with whom she recently played nice at the Montage of Heck premiere. Courtney has maintained a semblance of normality of late, but there's always Mommy Dearest lurking under the surface.
The lovely Francis, however, seems pretty darn normal for a trust fund kid. There were a few minor warning signs with the late 2011 murmurings of an engagement to a Kurt Cobain look alike, Isaiah Silva. Around that time Frances and Isaiah posted "engaged" statuses to their Facebook pages, and many were understandably concerned with how Isaiah resembled Frances' father. A few months later, Isaiah gushed over Frances, which did not help public perception. So Frances went low key, only Instagramming this picture of Isaiah about a year ago.
Over two years since they got engaged, Frances and Isaiah have tied the knot in a super secret ceremony. Frances's biological mother, Courtney Love, was not invited to the small ceremony. Here's the confirmation and essential details from E!:
Frances Bean Cobain just pulled a fast one on us. On all of us.

Courtney Love and Kurt Cobain's daughter went under the radar and married her boyfriend of five years Isaiah Silva in a small and intimate ceremony recently, E! News confirms, and even her famous rocker mom had no idea it was happening.

"Courtney loves Isaiah, but was devastated to learn that Frances had gotten married without her knowing," a source tells us, adding that, "Courtney really likes Isaiah and is very happy for Frances. Courtney is sad she wasn't at the wedding."

The insider continues, "Frances called her after but understands why she did it. Frances needs a man in her life and has always craved stability. She's found it in Isaiah," and reassures that, "This has not caused a rift between mom and daughter. Courtney was sad, but she's cool and Isaiah is a great son-in-law."

A source tells E! News Frances had been planning her wedding for over a year. The ceremony included 13-15 guests, and the insider explains that the young star's inspiration for the theme of the wedding was daisies in mason jars.
[From E! Online]
Honestly, I cannot blame Frances for shutting Courtney out from the ceremony. Have you ever attended a wedding where a drunk relative shows up and shouts outside the venue? I have. And in light of that experience, I believe Frances was correct to not take that chance. Courtney's feelings may be hurt, but she will survive. Considering how Frances' engagement lasted longer than Kaley Cuoco's marriage, Frances will be okay. Congrats!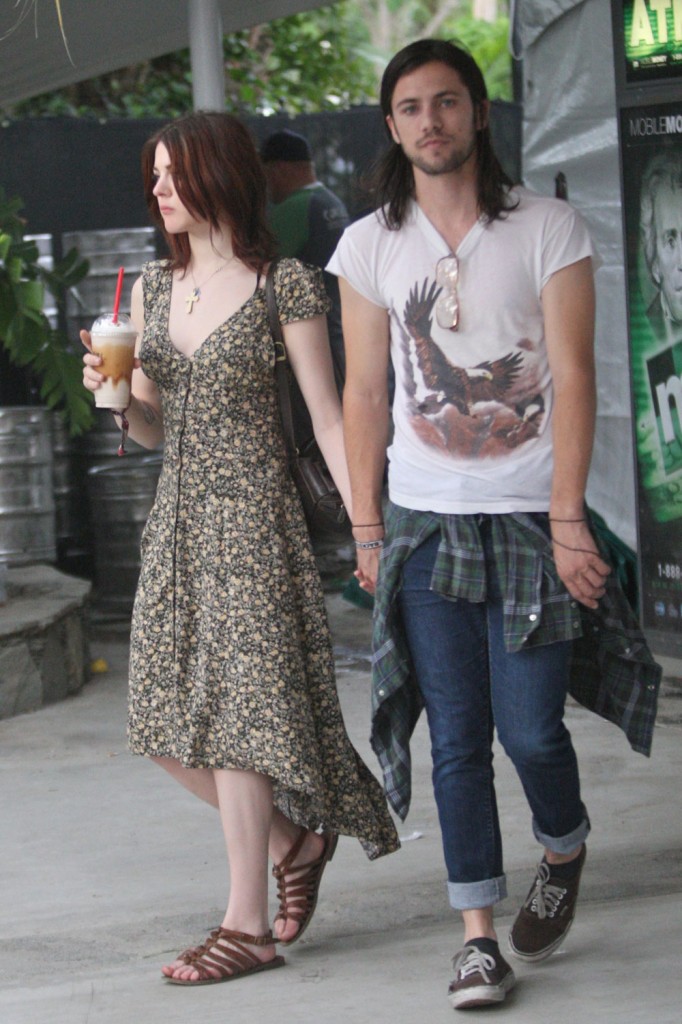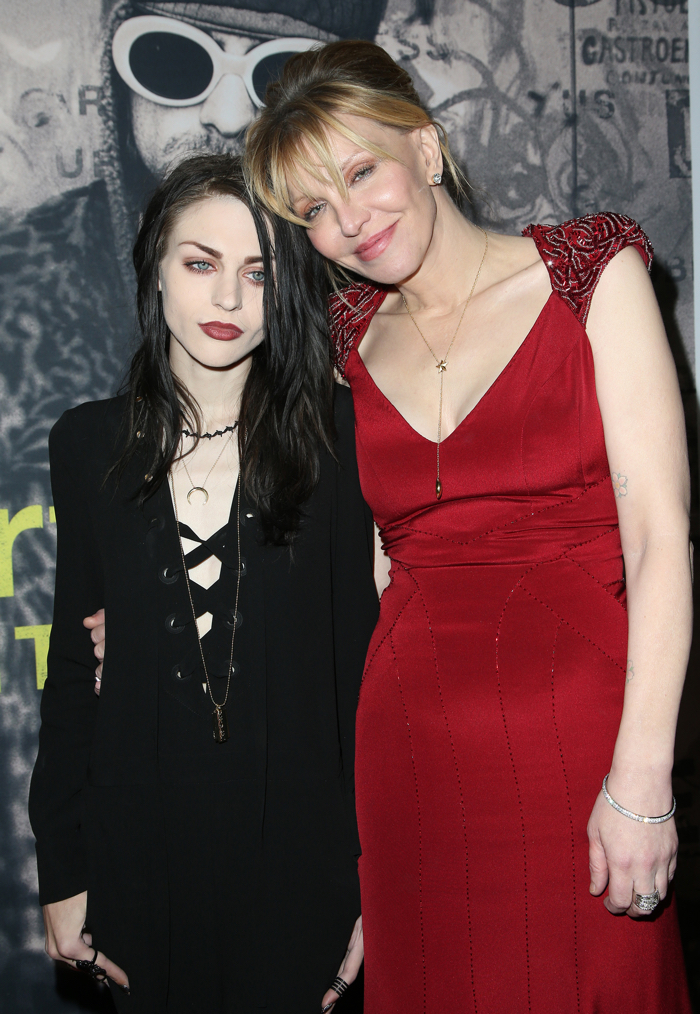 Photos courtesy of Frances Cobain on Instagram & WENN