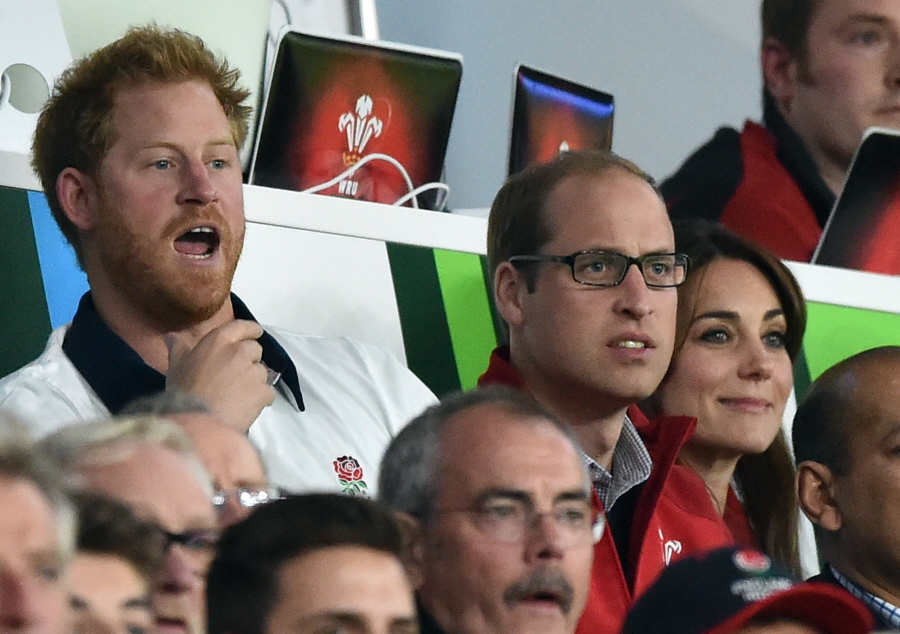 If we're being conspiratorial, we could possibly say that the Cambridges finally understand that if they're going to go to sporting events and count that as "work," then they better do one or two not-so-fun events as well. Which might explain Duchess Kate's visit to the prison on Friday – she knew she was going to be making a high-profile splash at the Rugby World Cup on Saturday night, so she had to do something "serious" to balance it out. Honestly, I'm not even complaining. The fact that it took Kate four and a half years to realize that she needed to balance "fun" events with serious charity work says a lot, for sure, but at least she finally got there. All Hail (Poor) Jason!
Anyway, these are some photos of William, Kate and Harry at the England versus Wales rugby game on Saturday. While you can't really see it (and no one seems to have a good photo of it), Kate wore a blue Reiss jacket and a red scarf, possibly from Hugo Boss. William and Kate were also seen singing the Welsh national anthem, mostly because William is vice patron of the Welsh Rugby Union. Harry is the honorary president of the Rugby World Cup and vice-patron of the English Rugby Union.
I have to say, the photos of the royals are pretty great. As in, William and Kate seem especially connected, and William even had his arm around Kate at several moments. He seemed to be pulling her closer. So… what do you think? Trouble in the Cambridges' marriage? Or are they fine (just as long as no one expects them to do anything they don't want to do)?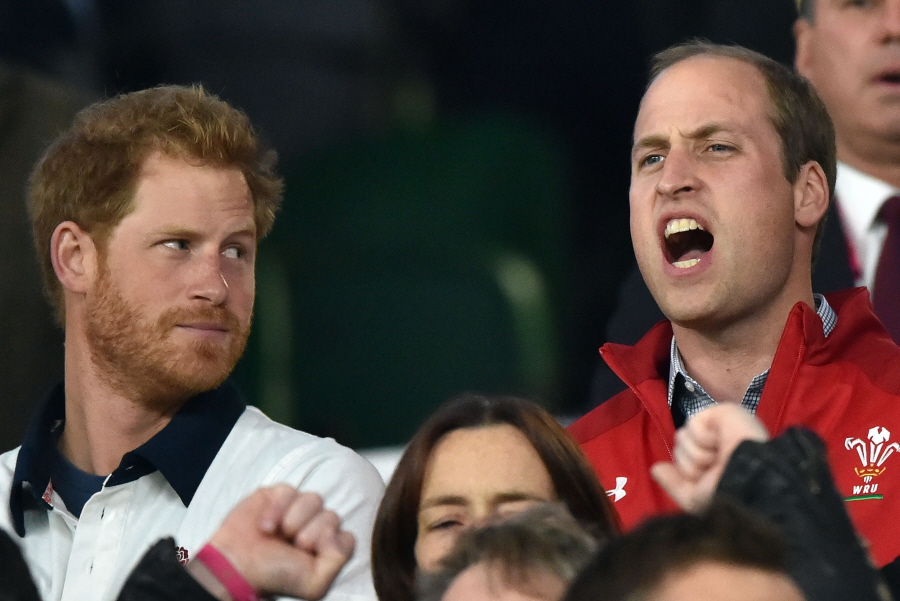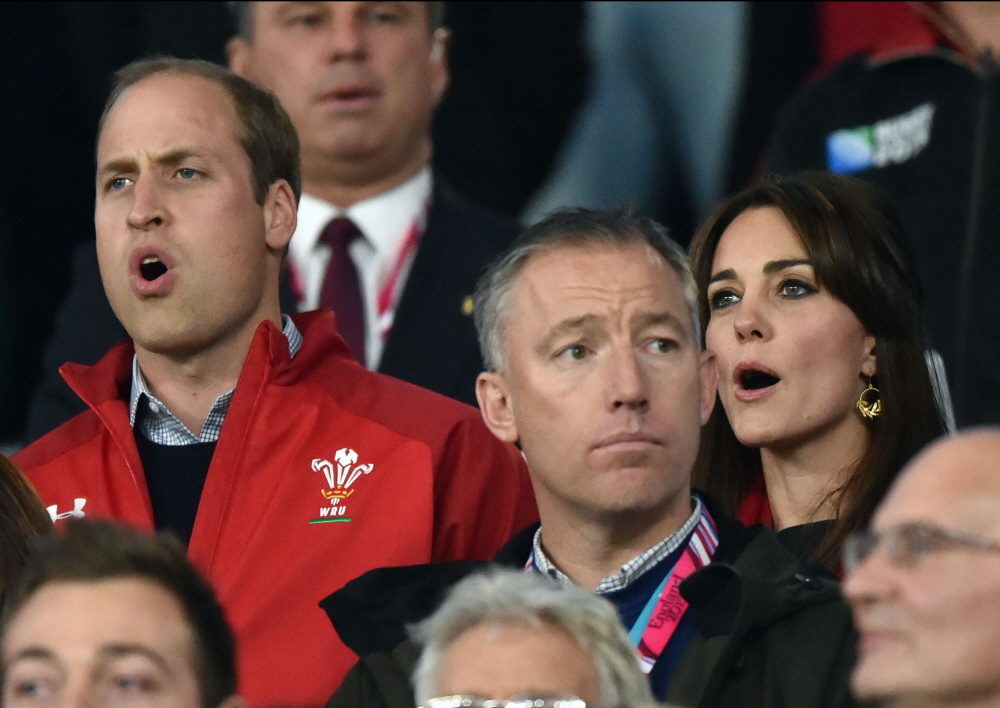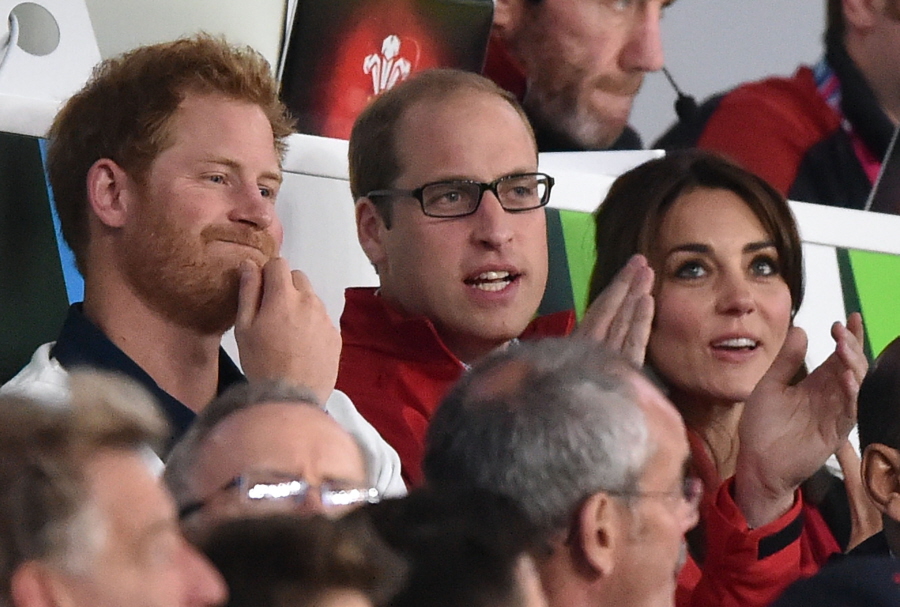 Photos courtesy of WENN.