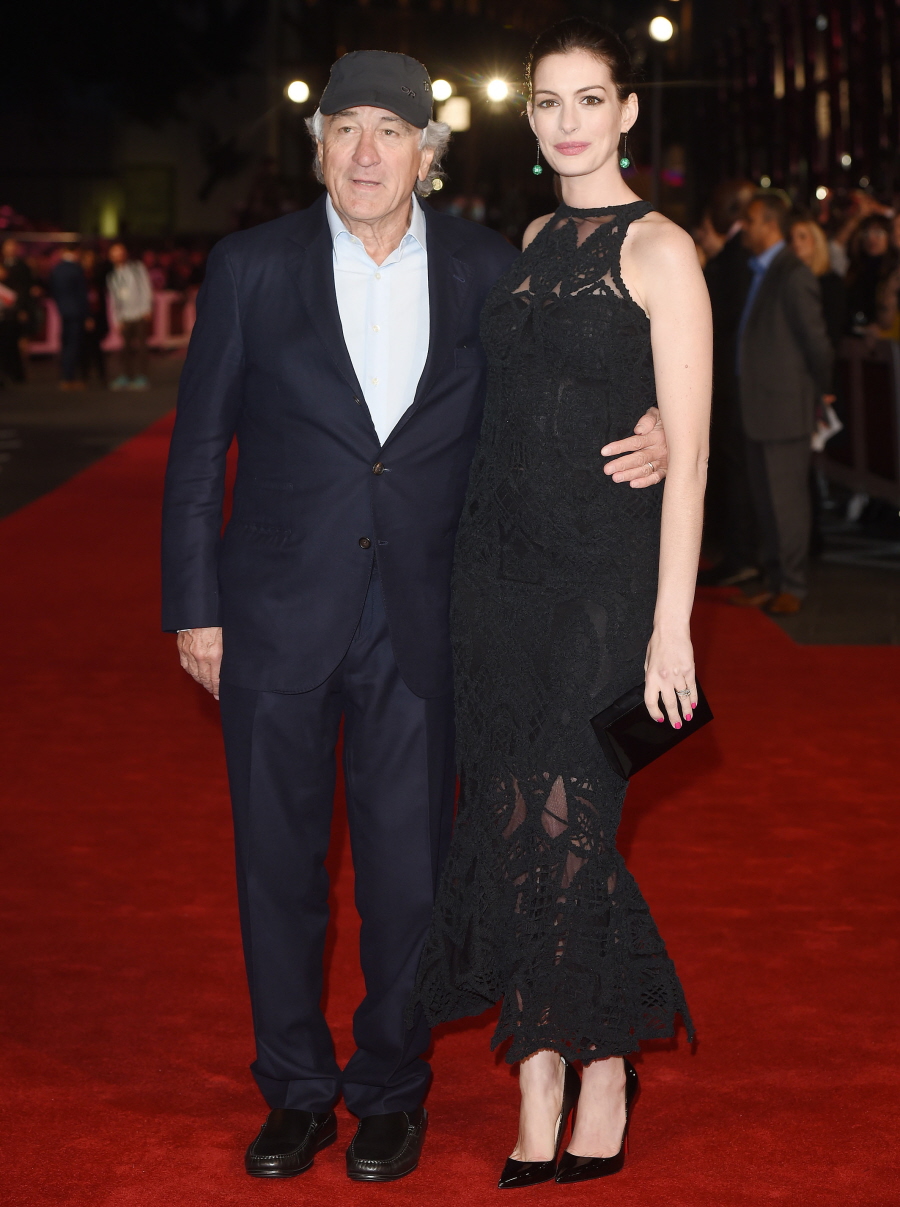 Here are some photos from last night's UK premiere of The Intern. Once again, Anne Hathaway got all dolled up and Robert DeNiro looks like he wandered on to the red carpet after a ball game. I actually like Annie's look here completely – her pale skin looks lovely, the high-pony is killing it, the emerald accents are amazeballs and the Jonathan Simkhai dress is very flattering and pretty.
There's been some talk about "the return of the Hathahate" during this promotional tour, with some people even suggesting that DeNiro might have a case of Hathahate, but from what I've seen, Annie was only mildly annoying a few times, and for the most part, she was pretty charming, professional and fine. She hustled for The Intern a lot more than DeNiro, and the reward was an opening weekend of $18.2 million, considered to be pretty solid and on-target for a lower-budget ($35 million) comedy. While Anne was on the red carpet in London last night, she chatted about working mothers… for some reason. I mean, her character is a working mother, but Anne is not. Still, she was standing up for the sisterhood. You'll have to excuse the Britishisms, these quotes come from Yahoo UK. Americans don't say "learnt" we say "learned."
Anne on the idea of "having it all": "I think we need to start thinking about what 'all' is, for ourselves as individuals, and I think we need to all collectively, men and women, transform society so that there is better understanding and support, particularly in this case for women in the workplace."

Finally getting to work with director Nancy Meyers: "I have auditioned for Nancy three times – one was for The Holiday – so I have been waiting to work with her for 17 years."

On her costar Robert DeNiro: "He learnt absolutely nothing from me. What I learnt from him is sometimes when you are young, you get a little anxious and worked up over things. There is no rocking that man's pool. He's calm all the time and it's a beautiful thing. I tried doing that on set too."
She auditioned for The Holiday? Cameron Diaz's role, I'm assuming? Because Kate Winlset's role kind of had to be played by a British woman. And I kind of think Cameron Diaz was the right choice there – Anne would have been too young for that role at that time! I'm assuming the other two movies were… *looking up Nancy Meyers' IMDB*…. It's Complicated and Something's Got To Give? And maybe Anne auditioned for the "daughter" roles in both? I could actually see Anne as Diane Keaton's daughter, but not so much as Meryl Streep's daughter.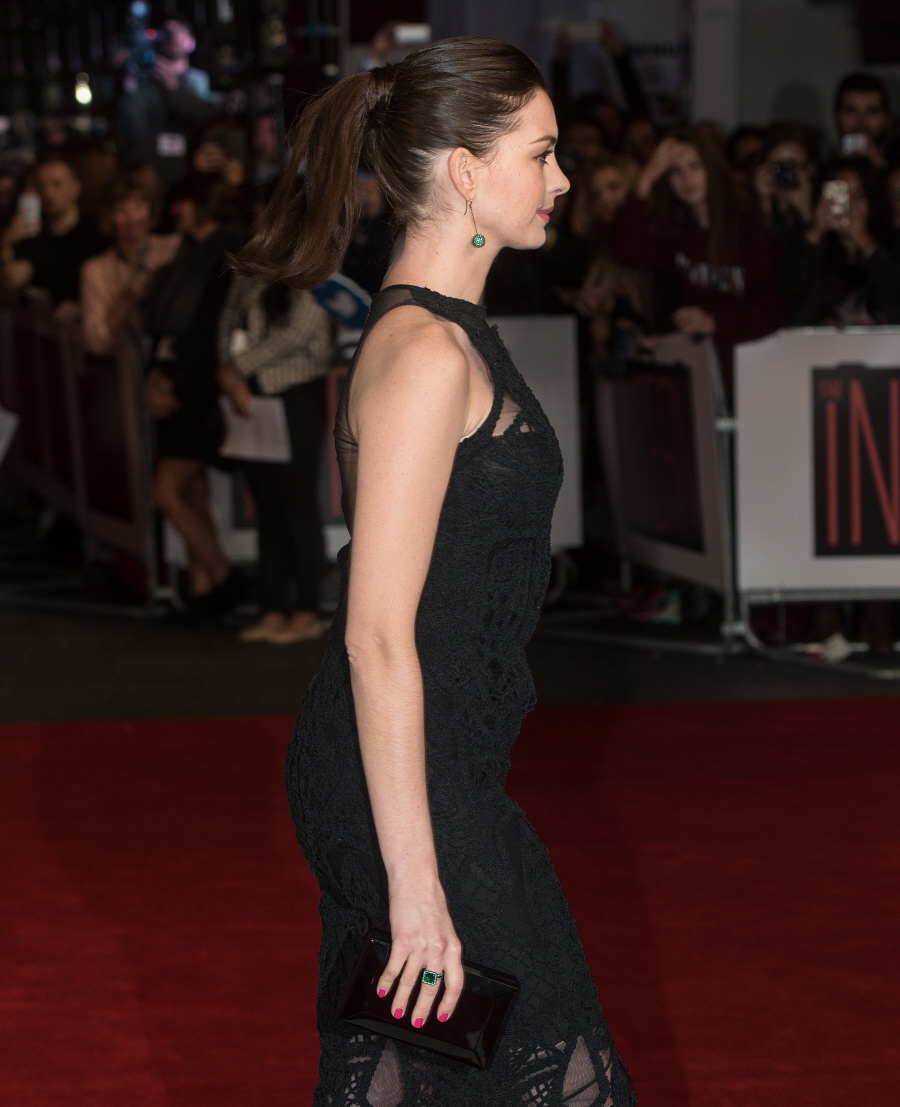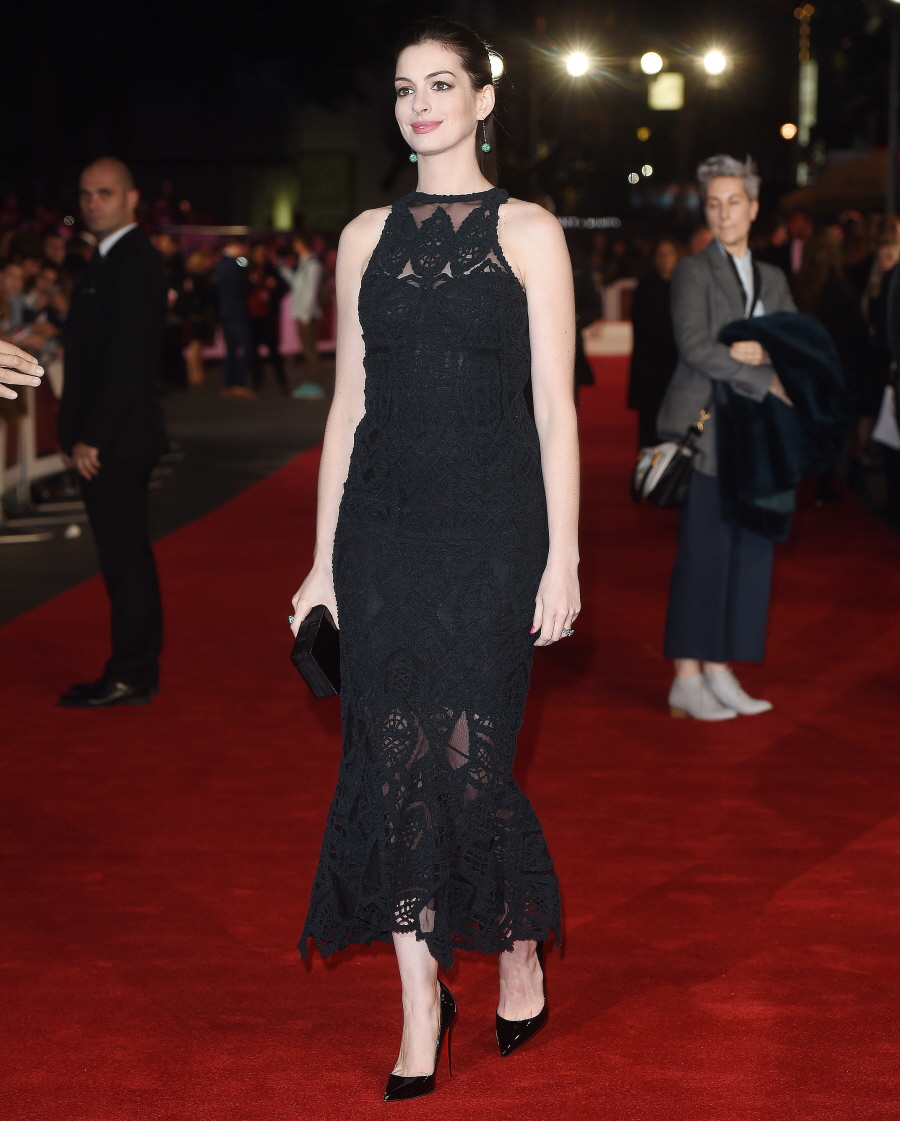 Photos courtesy of WENN, Fame/Flynet.