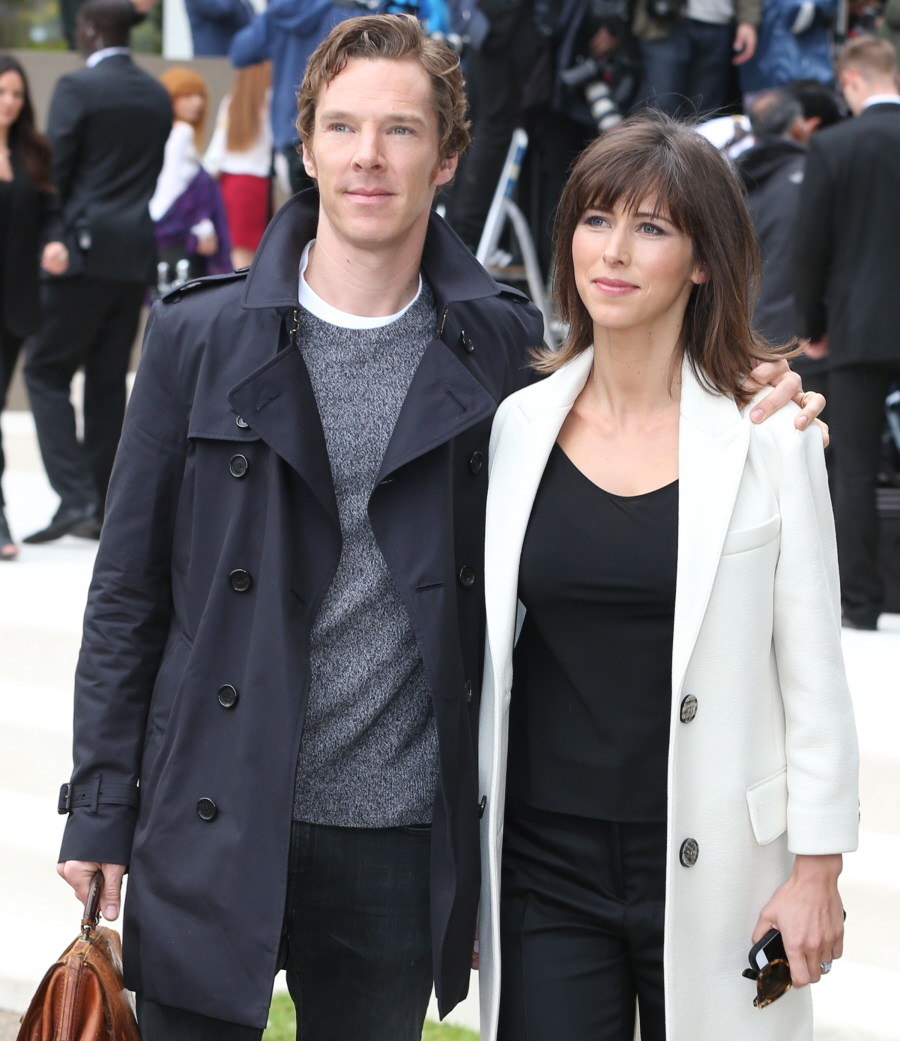 For a while now, we've been discussing how Benedict Cumberbatch is booked solid for the next year or so. Even though he's currently starring in Hamlet, the team for Marvel's Doctor Strange is already in London, prepping the film. I've been assuming that Benedict will probably start filming Doctor Strange like the day after he completes his Hamlet run at the end of October. That Strange shoot will take months. After that, well into 2016, Bendy will filming Sherlock (hopefully). He's signed on for various other projects too, and I have no idea if he's going to follow through. By my estimation, he'll probably be free to take on a new project… maybe early summer 2016? If that. But if Harvey Weinstein really wants to cast Benedict again, I suspect he will. Apparently, Weinstein is producing a film called The Current War about Thomas Edison and George Westinghouse. Jake Gyllenhaal is in talks to play Westinghouse and everyone wants Bendy to play Edison. Huh.
Jake Gyllenhaal and Benedict Cumberbatch are in talks to star as George Westinghouse and Thomas Edison, respectively, in The Weinstein Co.'s The Current War. Me and Earl and the Dying Girl director Alfonso Gomez-Rejon is in discussions to helm the Edison-Westinghouse-feud film that was penned by playwright-screenwriter Michael Mitnick (The Giver), whose script made the Black List in 2011. The plan is for Gomez-Rejon to make Current War his next film after directing the Will Smith starrer Collateral Beauty, which will shoot in the fall. Also this fall, Gyllenhaal is shooting Tom Ford's Nocturnal Animals.

Current War takes place in the late 1880s and revolves around power titans Edison and Westinghouse's battle over the supply of electricity. Edison championed direct current (DC) for electric-power distribution over alternating current (AC), which was backed by several European companies and Westinghouse Electric. TWC will finance Current War and release it domestically.
Ah, it seems that they would be looking at filming this next summer at the earlier anyway. If that's the case, God bless. Benedict probably would be free then (maybe) and eager to sign on for another Weinstein Oscar Campaign Experience. What would that be? It would be filmed in 2016, presumably released in 2017, so Bendy would be looking at a 2017-early 2018 awards season. Just enough time to get Sophie knocked up again for an Oscar campaign! Anyway, I don't have any strong feelings for or against Benedict playing Edison, although I do think he should try to do some non-bio-pics every so often.
Meanwhile, here's the trailer for the live-in-movie-theaters Hamlet experience: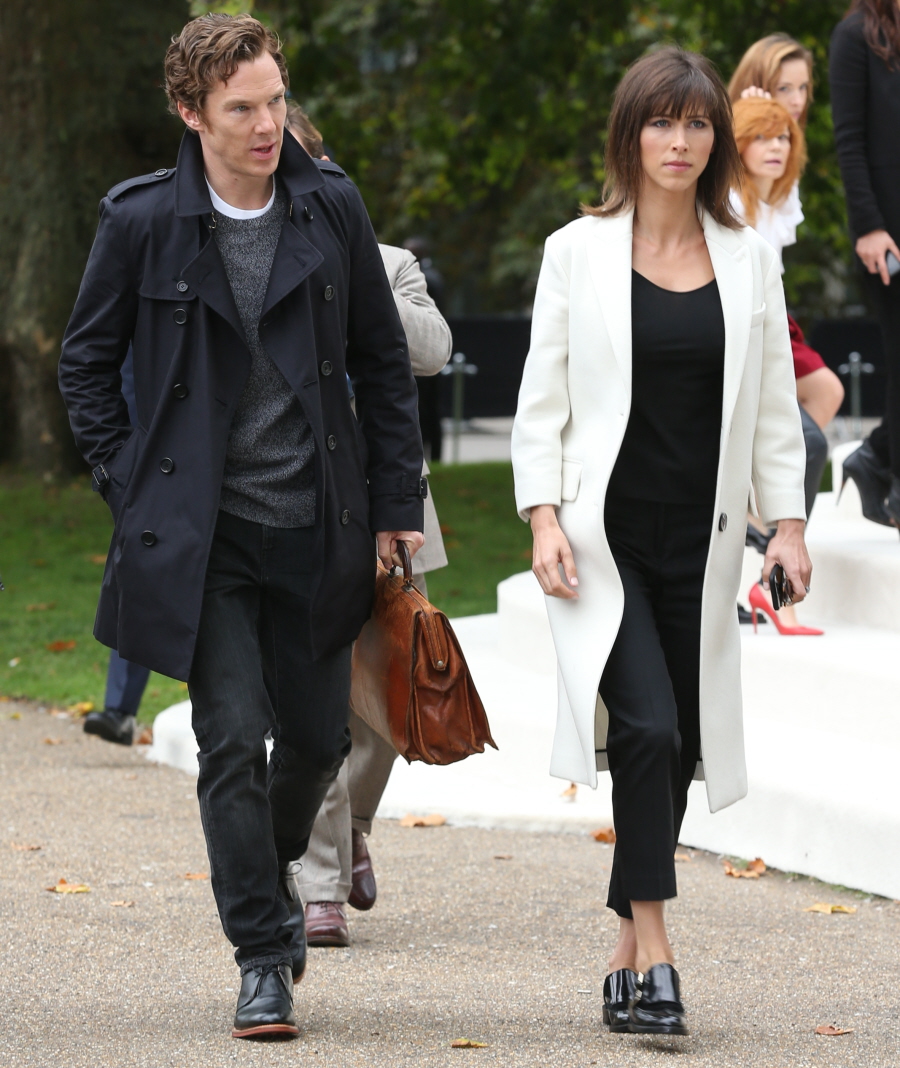 Photos courtesy of WENN.