The last time I talked about Cindy Crawford's new memoir, Becoming, I hoped she'd dish some serious dirt on either the fashion industry or her previous relationships. Instead, she played it safe by discussing aging tips and appearance stuff. She's gradually releasing more excerpts and tossing a little well-placed shade at Richard Gere. Cindy doesn't call him any names, but she hints at how she "really" never felt married to him. I'm so old that I remember hearing about their wedding and feeling surprised because it happened too fast. Cindy felt that way too, and she also says her wedding ceremony and marriage to Rande Gerber is more "authentic." Some excerpts:
Her quickie marriage to Gere: "After work one day Richard had proposed marriage, and we flew to Vegas that night for a quickie wedding with a few friends. While there is some charm to getting married at The Little Chapel of the West and then going to Denny's afterward for some celebratory pancakes, I never quite felt that I was really married. I remember the next day being at a car wash in L.A. and hearing the radio DJ announcing my wedding and congratulating us – it was surreal."

She and Gerber had an "authentic, down-to-earth" wedding in the Bahamas: "I wanted to look like the best version of the girl Rande loves waking up to every morning. Rather than have my dad walk me down the aisle and 'give me away,' Rande and I chose to walk each other down the stairs that led to the beach and the ceremony."

On her two pregnancies: "I wanted a baby so much, I was willing to sacrifice my body, but I didn't have to like it. My waist is thicker, my boobs lost some of their perkiness, and I often have dark circles under my eyes from sleep deprivation. Becoming a parent and learning to love a child are probably the most selfless things a person can do. I hope that I can forever be a source of unconditional love to my children – just like my mom was for me."

On losing thunder to her daughter, Kaia: "I wish I could say it was easy. I always tease my daughter – who everyone agrees, is a mini-me – and say 'You have my old hair – I want it back!' or, 'You have my old legs – I want them back.' She just giggles and says 'It's my turn now.'"
[From Daily Mail & People]
Well, it sounds like Gere swept Cindy off her stiletto heels, and she got caught up in the whirlwind of a rebellious Vegas wedding. Then the media got a hold of the relationship, and I can see why it felt like a spectacle. Whereas I recall hearing about Cindy and Rande for awhile before they got hitched, and now they've been together for 17 years and counting.
Cindy revealed more about her daughter, Kaia, too. Mom says the only time Kaia willingly listens to her (she is a teenager, after all) is when she gives modeling tips. Kaia is now 14 and tiptoeing into modeling after a brief stint at age 10 (Cindy decided she was too young at the time). It's amazing how much Kaia resembles Cindy. Yes, they are mother and daughter, but it's like looking into a time machine.
Here's Cindy visiting GMA on Tuesday morning. She looks fantastic.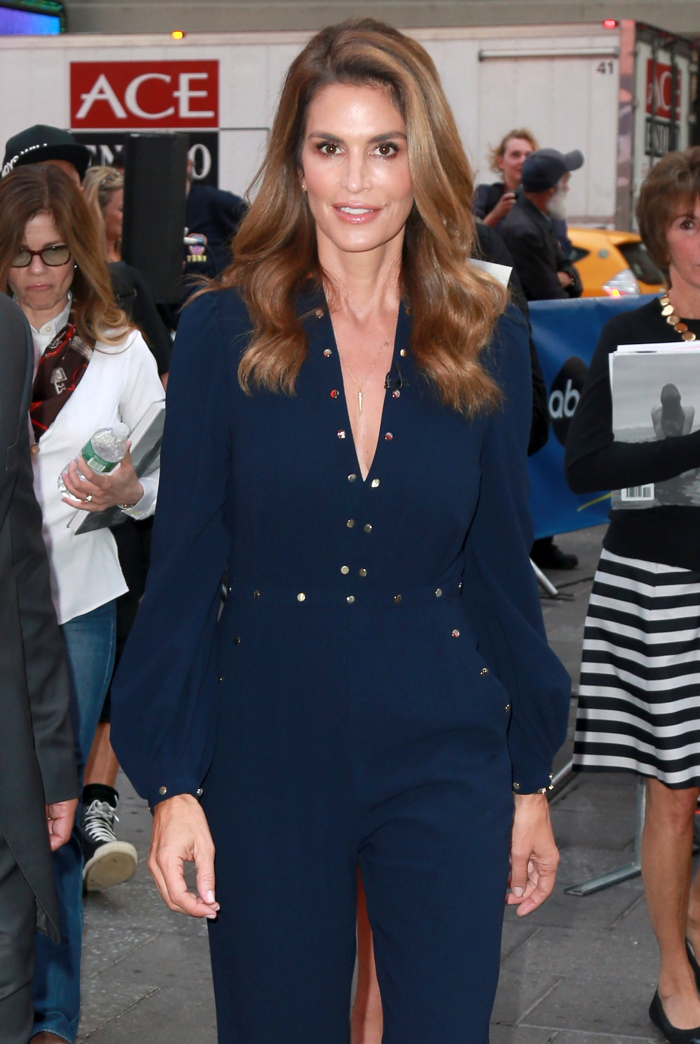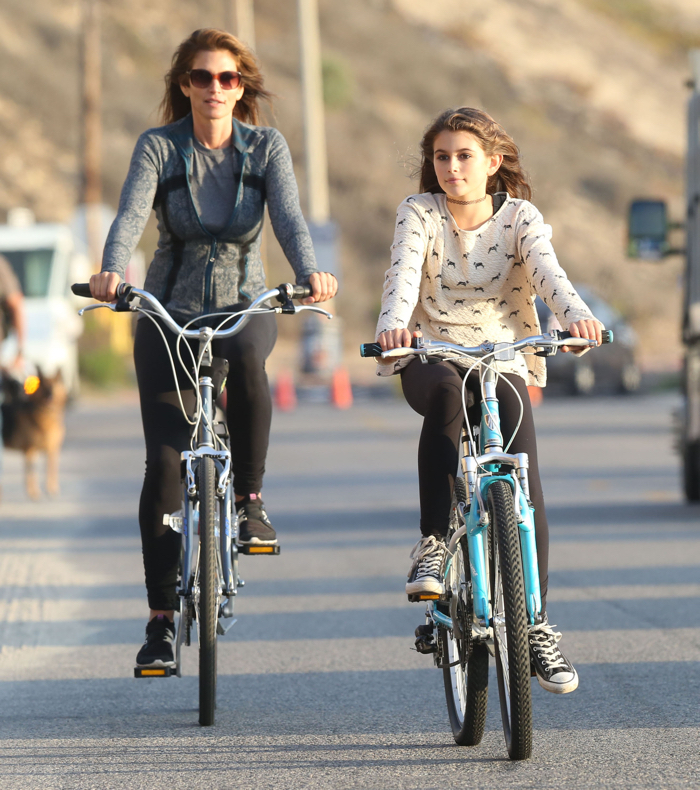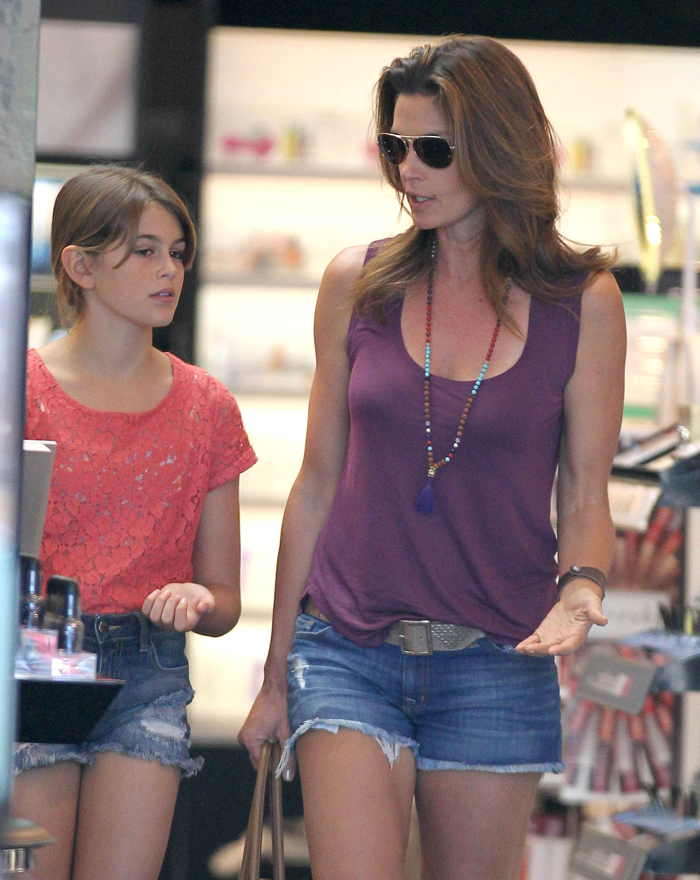 Photos courtesy of Fame/Flynet