In 2012, Jim Carrey began dating a young Irish woman named Cathriona White. They ended up splitting in late 2013, only to get back together at some point. They continued the on-and-off thing, especially this year. I thought we covered the coupling at some point, but I can't find anything in our archives, so I guess we skipped it. Anyway, Carrey and White were on another "back on" cycle over the summer, but they broke up again several days ago. And then on Monday of this week, Cathriona took her own life.
Cathriona White, Jim Carrey's on-and-off girlfriend, has died in an apparent suicide, PEOPLE confirms. The Irish native, 30, was "pronounced dead at 8:40 p.m. last [Monday] night at a residence," Los Angeles Assistant Chief Coroner Ed Winter tells PEOPLE. Although White's final cause of death cannot be determined until the autopsy is conducted, Winter said there were indications at the scene of a suicide.

"It was reported as a possible suicide. There evidently was a note found. There were pills located near her," said the spokesman, who added that the "final cause of death won't be released until we get full toxicology and tests back."

According to the Irish Independent, White – a native of the Tipperary region of Ireland – and Carrey, 58, first met on a film set in 2012. They reportedly dated for most of 2013 before reuniting earlier this year. In May, the pair were spotted walking hand in hand in New York City. However, TMZ reports the pair recently split again.

White seemingly issued her final Tweet last Thursday, which read in part: "Signing off Twitter, I hope I have been a light to my nearest and dearest."
TMZ says that her suicide note was addressed to Carrey and within the note, there was a reference to their most recent split on September 24th. As for the indications of suicide, TMZ says that law enforcement believes she overdosed on pills.
Jim Carrey released a statement a few hours after the news broke on Tuesday. He said:
"I am shocked and deeply saddened by the passing of my sweet Cathriona. She was a truly kind and delicate Irish flower, too sensitive for this soil, to whom loving and being loved was all that sparkled. My heart goes out to her family and friends and to everyone who loved and cared about her. We have all been hit with a lightning bolt."
This is incredibly sad and I can't even imagine what Cathriona's friends and family are going through right now. If you or a friend needs help, the number for the American National Suicide Prevention Lifeline is 1-800-273-8255.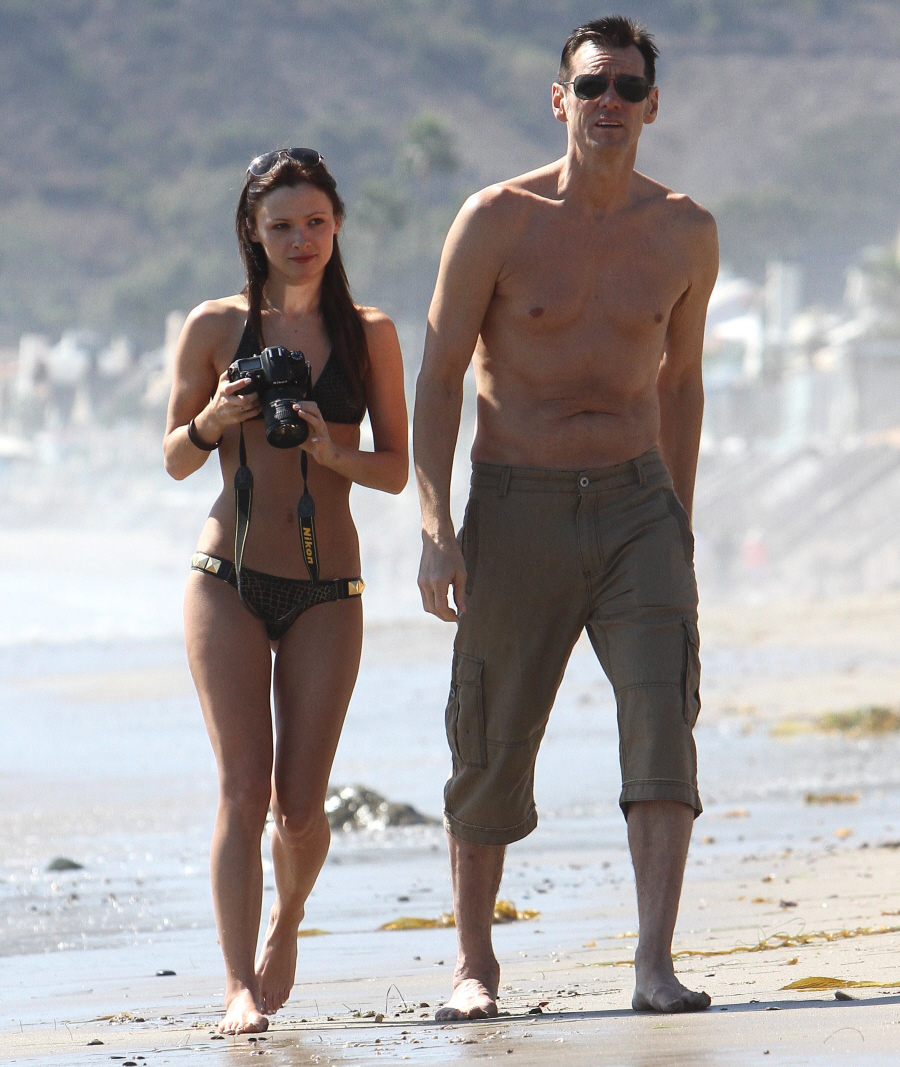 Photos courtesy of Instagram, Fame/Flynet and WENN.