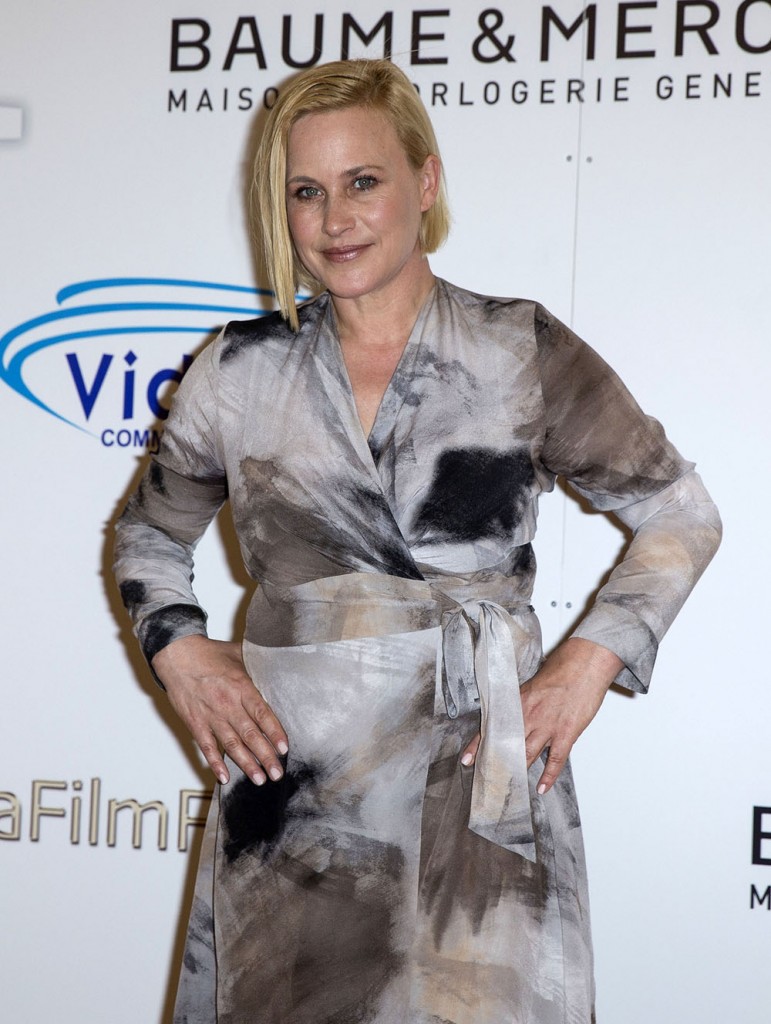 At this year's Oscars, Best Supporting Actress winner Patricia Arquette used her acceptance speech as a powerful platform to advocate for women's rights. She said, in part "we have fought for everybody else's equal rights, it's our time to have wage equality once and for all and equal rights for women in the United States of America."
Arquette caused some controversy when she sort-of claimed, during her backstage press conference following her win, that LGBT and minority groups had not done their part to support feminist issues. She said "it's time for all the women in America and all the men that love women, and all the gay people, and all the people of color that we've all fought for to fight for us now." On Twitter Arquette made it clear that she was calling out the LGBT community for their lack of attention to women's issues. She also made the important point that minority women are most affected by wage inequality.
That's all background to Arquette's new interview, with Fortune Magazine, in which she speaks at length about women's rights. Arquette has been an advocate for California's Equal Pay Act, which is said to be the toughest in the nation and is expected to become law soon. While reading this interview, I found myself nodding at several things Arquette said, especially when she explained how women in her mother's generation had so few options that they often stayed with abusive partners rather than take their chances on their own. She made some really compelling comments about the politics of abortion as well.
I'm going to excerpt some of her interview below, but I recommend you read it at the source for more.
Why focus on the wage gap?

The inequality affects everything. It's a web. We need to understand how destabilizing it is. We have to be more aware of how this issue affects women across the board. The pay gap happens in 98% of occupations, and it touches on every aspect of our lives. I just can't see how we can have a healthy middle class without equal pay.

There is so much subconscious bias. Women have to pay more for health insurance, and we see that black women have higher rates of death from breast cancer because they don't get care. I hear from teachers all the time that children come to school hungry on Mondays as they didn't eat enough over the weekend. We have single mothers who aren't earning a fair wage. And 40% of African American children are living below the poverty line. If you care about kids, hunger, or sexual abuse, if you care about any of these things, they are all related to economic inequality.

We are selling our daughters this phony-baloney story that they can go to college and be anything they want to be, but we don't tell them they are not going to get paid as much as a man who does the same. They can get degrees, but will spend a longer time paying back student loans because they'll earn less than men.

What's your reaction to the attention being paid toward the status of women in Hollywood, from efforts to get more women behind the camera, and writing and directing, to hashtag campaigns for smarter questions on the runway?

The ACLU's looking at discrimination in the industry, and that's good. With the Sony hack we saw the disparity in salary, how very successful women were paid less than men at the same level, and that even less successful men were paid more. There is no way we can't take that seriously. There are very few successful women in Hollywood, and that needs to change. I can't complain about my situation, but it's not common.

Do you think women's issues are getting enough attention in the Presidential election so far?

Not at all. During the CNN debate I tweeted to remind them that more than half of the population is female. We have people running for president who don't believe in abortion even if a woman's life is in danger. They will put a fetus ahead of the life of a woman, of their wife or daughter. Politicians are afraid to dictate to business to pay women as well as men. But if we want a healthy economy we have to treat everyone—women, men and women of color, transgender and gay people—everyone, equally.

As an actress, you've taken some risks, such as moving into TV at a time when people thought it would harm a movie career, and taking you role in Boyhood in which we watched you age naturally over 12 years. Were those difficult decisions?

We live in a very image- and age-focused culture. We are teaching our daughters that all that matters is that they are this sexual ideal. A really strong thing for women in Hollywood is to hold on to the ingénue role as long as possible. But I wanted to get out of that gig as soon as I could. I pushed the boundaries as much as I could along the way. I remember a director telling my agent that it would be great if I could lose 10 pounds as long as my boobs didn't get smaller. I didn't want to lose 10 pounds and I didn't. There were times I turned down movies when I needed work financially, when I had a newborn, because the roles were inappropriate, or the director was inappropriate or unethical. That is another reason I feel the way I do about gender pay equality. I grew up in a time when women felt they couldn't make those choices, when women couldn't leave bad marriages and battered women stayed with their abusers because they couldn't afford to do it alone.
A lot of outlets are running with the headline that Arquette was told to lose weight but keep her boobs (which I know from personal experience is impossible). To me that anecdote speaks to the larger issues that she brings up in this interview and that she's discussed with the press for some time. I appreciate how outspoken she is, and how she's not afraid to be controversial or polarizing in her opinions. We need more celebrities like Arquette who actually understand feminism and can explain how inequality affects all of us. We need more politicians like her too.
Arquette stars on CSI: Cyber, which returns for season two on CBS on October 4th.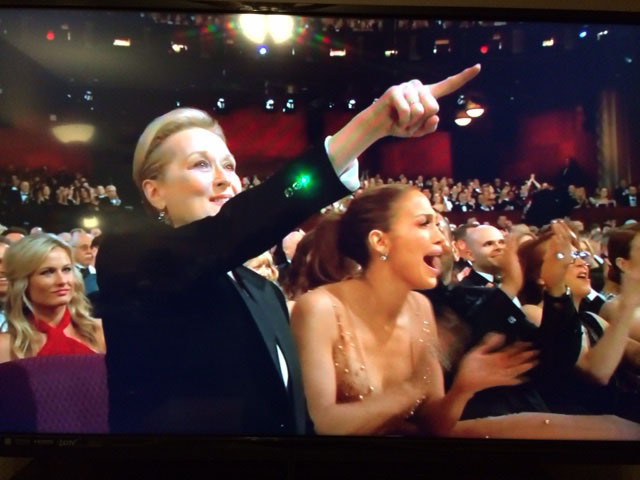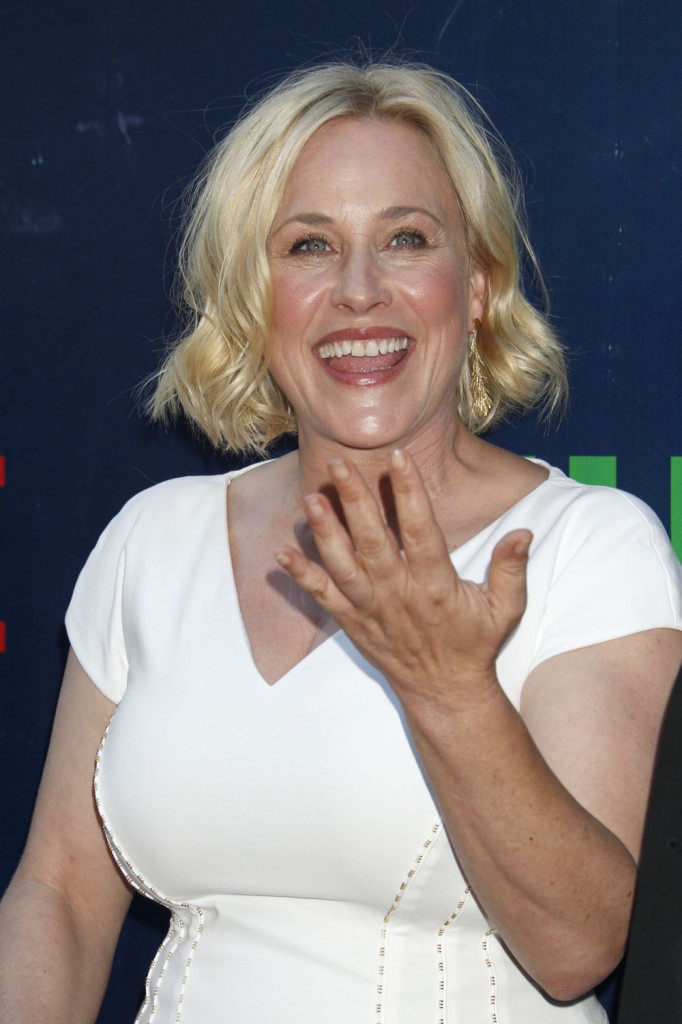 photo credit: WENN.com and FameFlynet