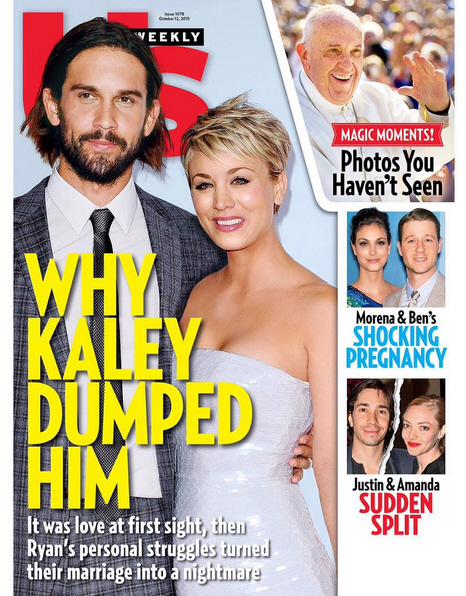 This story reminds me so much of Hillary Swank's divorce drama with Chad Lowe back in the day. Gossip history: Chad Lowe and Hillary Swank announced their split out of nowhere and no one was really sure why it happened. A few months later, Swank sat down with Vanity Fair and basically blamed the whole thing on Chad's heretofore-unknown substance abuse problems. Swank got some flak (long-term) for selling him out that way. I wonder if something similar will happen here? Us Weekly claims – in a cover story seemingly provided to them by Kaley Cuoco and her people – that Kaley is divorcing Ryan Sweeting because he's addicted to painkillers and refusing to get help. Huh.
Kaley Cuoco was gushing about her marriage to Ryan Sweeting when appearing on Watch What Happens Live on September 20. But behind the scenes the 29-year-old actress was already planning to split from the 28-year-old tennis pro, UsWeekly claimed on Wednesday, because he was addicted to painkillers prescribed after a 2014 back surgery, it was alleged.

'She supported him but she said he couldn't make the commitment to get sober,' a friend told the weekly. 'He's tell her he was working on it and instead go get wasted.' It was added that she is 'devastated' their marriage has crumbled and has 'sworn off dating.'

The weekly explained Ryan was sober when they married in 2013. The athlete – who once ranked number 64 in the world – had a history of trouble with pills. In 2006 Sweeting was arrested for a DUI and possession of a drug with an intent to sell. After they wed he 'developed a dependency on painkillers.' When he suffered a back injury just months after meeting her, he was prescribed pain pills. Earlier this year, UsWeekly stated, he had another injury that caused even more problems.

'Kaley told friends doctors prescribed something that he was taking too much of,' a source said. 'That is when it went downhill again.'

He promised to go to rehab in Boston, it was reported. But by the time he agreed to go, it was too late, it was alleged.

'She couldn't fix him. He wasn't the man she thought he was,' a friend told UsWeekly. It was also noted, 'She couldn't take his ups and downs.' And there were the fights. 'He'd lash out at her,' it was claimed.
This story could very well be true, and it could be that this is Kaley's tough-love move and she's creating some boundaries so she won't be emotionally devastated by an addict anymore. But there are other details in the piece where the narrative seems to be "she's totally over it, she doesn't even care about him at this point." Which may be a long time coming, for sure, but I kind of wonder if this press strategy is going to backfire on her, a la Hillary Swank.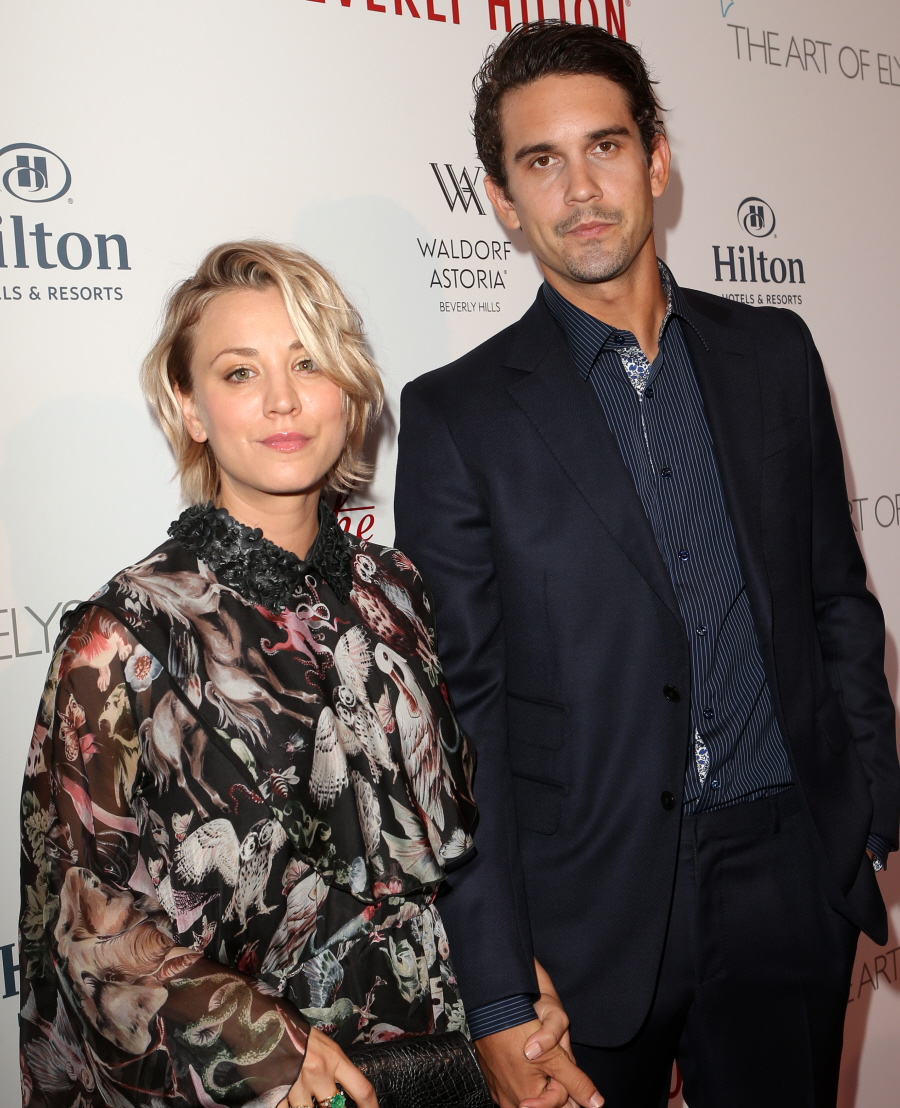 Photos courtesy of WENN.