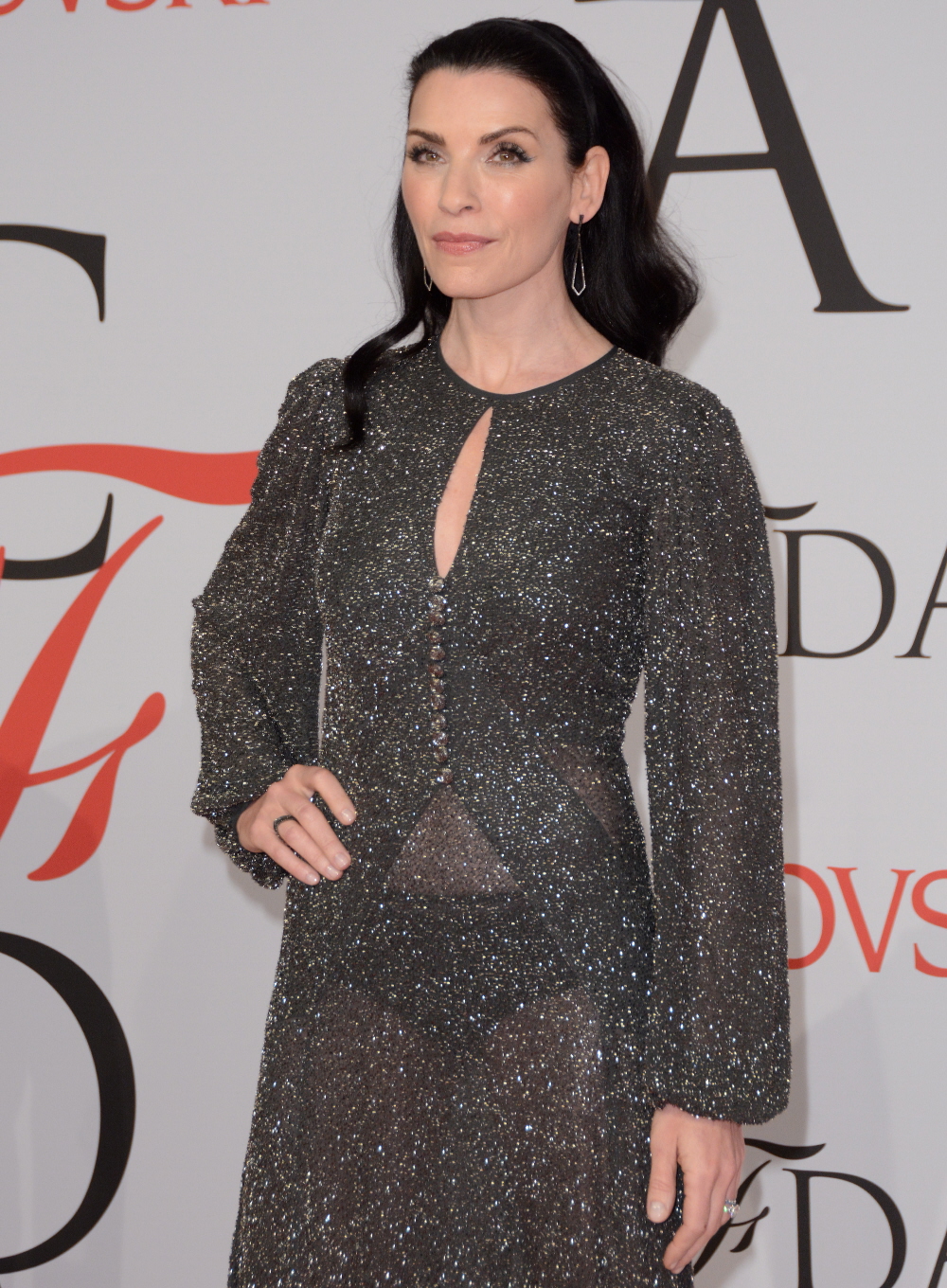 Some SPOILERS for past seasons of The Good Wife
The new season of The Good Wife began on Sunday. I didn't watch it, just like I barely watched last season. Just my opinion: ever since Julianna Margulies came on as producer of TGW in 2011, the show isn't as good as it once was. It went from "Alicia navigating her way through a strong ensemble with many other story lines" to "The Alicia Show." And making it all about Julianna/Alicia makes the show more boring and infuriating, quite honestly. Alan Cumming didn't have much to do in whole seasons and Christina Baranski is largely wasted.
But the biggest fallout from making everything into The Alicia Show is what went down with Archie Panjabi. It was long-rumored that Archie and Julianna did not get along, and that once Julianne became a producer, there was a noticeable shift away from Archie/Kalinda having quality storylines. Archie quietly fulfilled her contract and left the show last season, and apparently the bad blood between Archie and Julianna was so awful, they didn't even film their last scene together – the director had to use a split screen! Shortly after that, Archie basically (sort of) confirmed the rumors when she was like "Hey, talk to the PRODUCERS." Of which Julianna is one. So, anyway, as Julianna is hyping the new season, she addressed the long-simmering rumors of a feud. Her answer is… odd.
File this one under the "life not imitating art" category: It has been widely rumored that Good Wife actresses Julianna Margulies and Archie Panjabi have had a years-long, hush-hush feud behind the scenes of their hit CBS drama. But that's all bogus, according to Margulies, who used an appearance at the New Yorker Festival on Sunday to finally dismiss any hostility between the two Emmy-winning actresses.

"Right, I've heard about [the feud]. Who says that? It's totally gossip," Margulies said. "I heard that question had been asked to Robert King. There's no story there, sorry … I actually had heard [that rumor] and I feel that it has been talked about and answered. I feel people just like to have gossip or make something into something that isn't there. There's no animosity on my part. It's a shame, because I wonder if it was two men, when one finds out that he f–ked his best friend's wife, if it would get that same attention, you know what I mean?"

Despite fans and critics widely panning the use of the split screen for Alicia and Kalinda's farewell, with many noting the awkward body language and general disconnectedness between the two, Margulies defended the scene, as well as its technical direction. "It was shot the way Robert wanted to shoot it, and the story line, too," she said. "You also have to remember, there's difficulty … [Panjabi] was also doing another show, called The Fall. I went along with whatever Robert asked me to do and I did it happily."
"I actually had heard [that rumor] and I feel that it has been talked about and answered." Yeah, it was answered by Archie Panjabi when she basically told everyone that it was your call as a producer. I mean… is anyone really buying what Julianna is selling? It's a shame too, because before this feud really heated up, I was a fan of Julianna and I wanted The Good Wife to succeed. But nowadays… ugh. I can't. My impression is really and truly that Julianna is an unpleasant person to work with.
As for the aside that Julianna makes about how they couldn't film the last scene together because Archie was working on The Fall… well, Archie tweeted this:
http://t.co/7Ci8jY9lSf. @TheFallTV was not even in production at that time and I was in New York ready to film the scene!

— Archie Panjabi (@PanjabiArchie) October 5, 2015
Meaning there was absolutely no reason for the scene to be shot in split screen other than the fact that Julianna Margulies is a pill.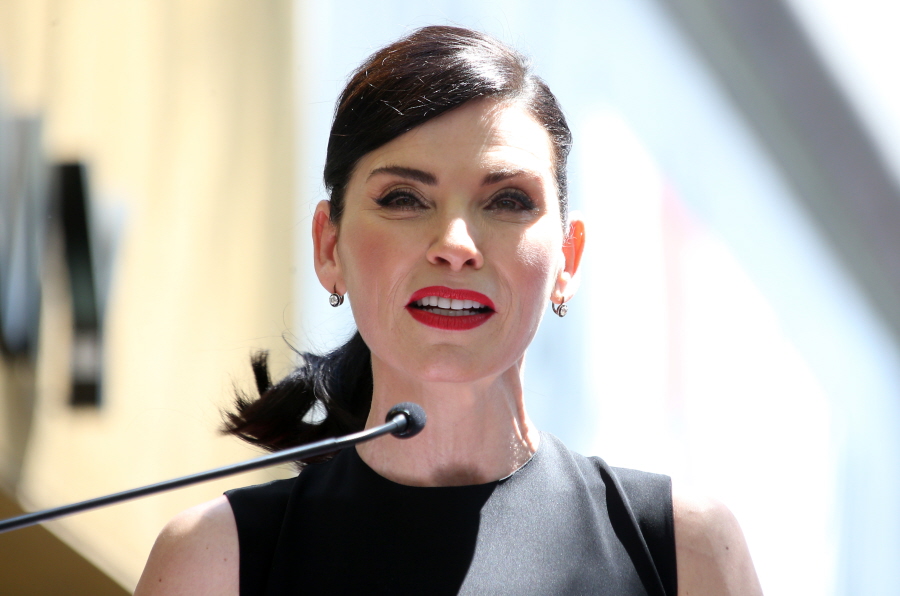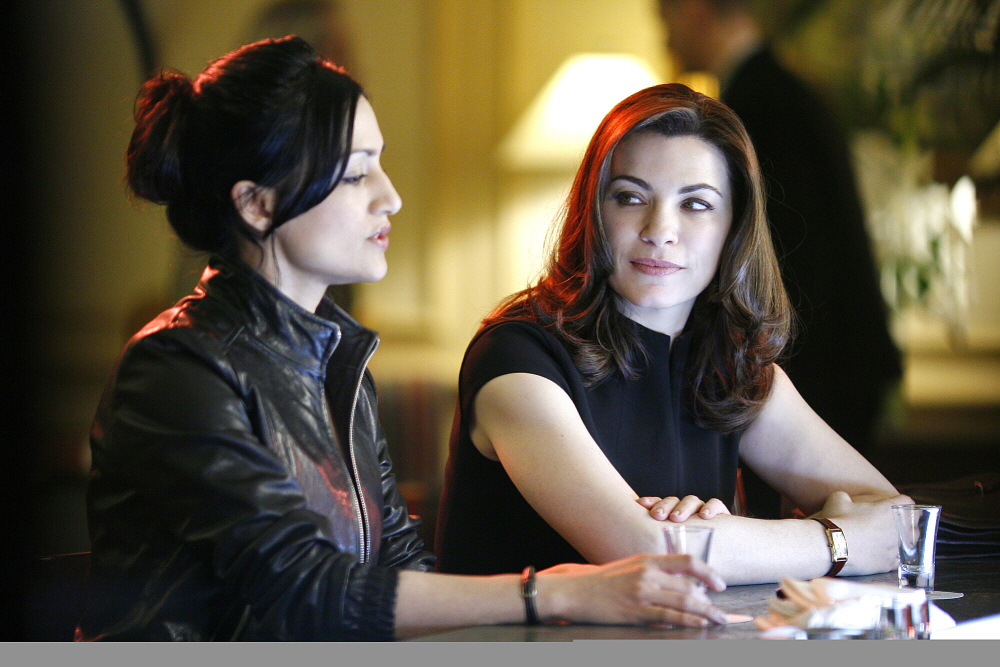 Photos courtesy of WENN.