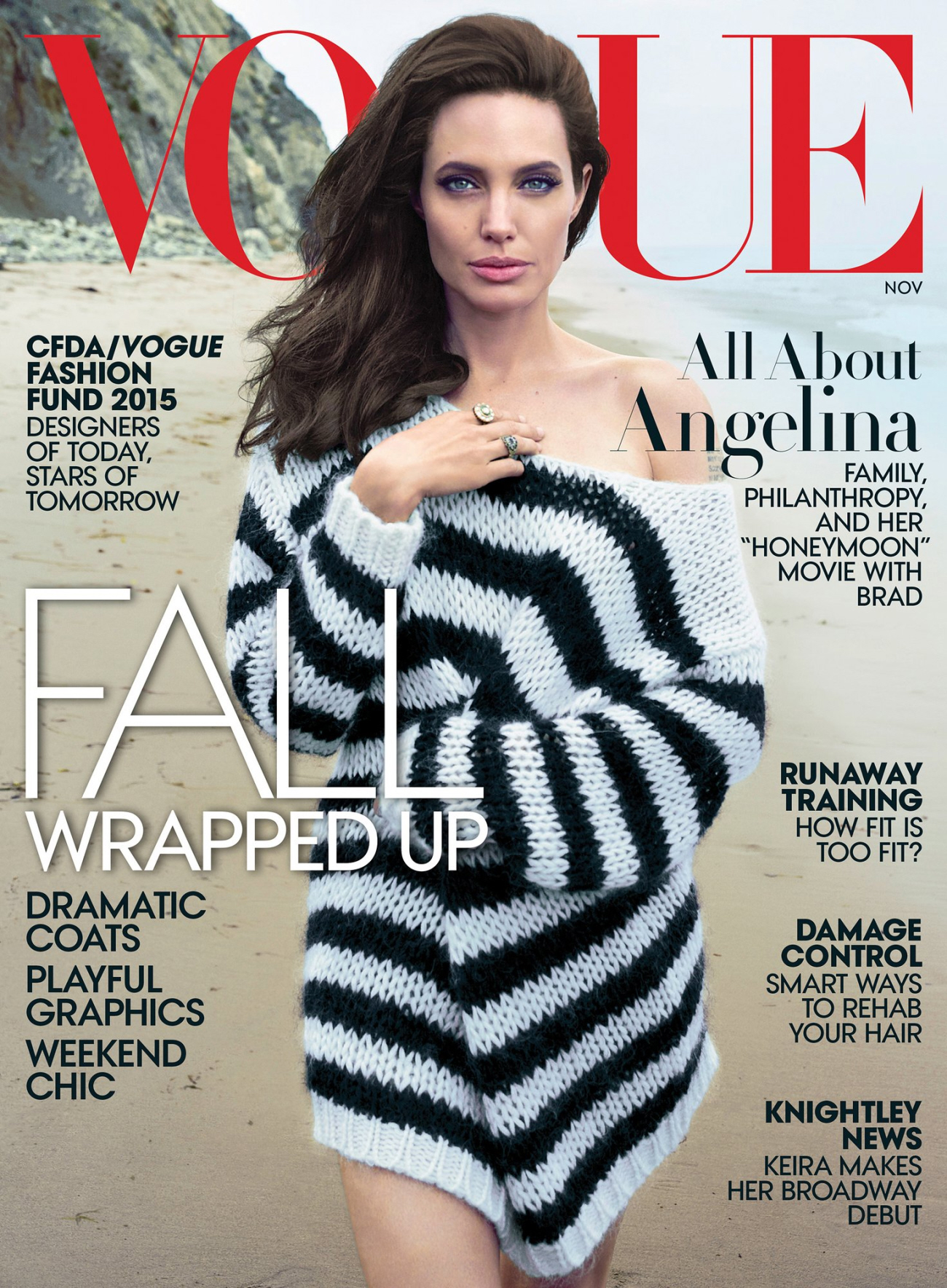 Ooooooh, I actually forgot that By the Sea is coming out in a month. Angelina Jolie covers the November issue of Vogue to promote the film that she wrote, directed and stars in with Brad Pitt. The Annie Liebovitz editorial also features the whole Jolie-Pitt clan, because AMAZING. You can see the slideshow here and the full interview here. Anna Wintour really loves Jolie, this is like Angelina's fifth or sixth cover I think.
Doing it all for By the Sea: "The director was very focused. The actress was unstable. And the writer was deeply confused. This is the only film I've done that is completely based on my own crazy mind." For years, she says, she and Brad called the script for By the Sea "the crazy one. We even called it 'the worst idea.' " She laughs again, and covers her face with her hands. "As artists we wanted something that took us out of our comfort zones," she explains. "Just being raw actors. It's not the safest idea. But life is short."

Their travel: "We travel often to Asia, Africa, Europe, where they were born. The boys know they're from Southeast Asia, and they have their food and their music and their friends, and they have a pride particular to them. But I want them to be just as interested in the history of their sisters' countries and Mommy's country so we don't start dividing. Instead of taking Z on a special trip, we all go to Africa and we have a great time."

Angelina & Brad aren't really as screwed up as their By the Sea characters: "It's not autobiographical. Brad and I have our issues but if the characters' were even remotely close to our problems we couldn't have made the film."

Having her breasts & ovaries removed: "It really connected me to other women," she says of her decision to go public. "I wish my mom had been able to make those choices." The procedures themselves were, she says, "brutal. It's hard. They are not easy surgeries. The ovaries are an easy surgery, but the hormone changes"—she laughs, nods her head—"interesting. We did joke that I had my Monday edit. Tuesday surgery. Wednesday go into menopause. Thursday come back to edit, a little funky with my steps. I feel grounded as a woman. I know others do too. Both of the women in my family, my mother and my grandmother started dying in their 40s. I'm 40. I can't wait to hit 50 and know I made it."
There's even more, but that's all I'll excerpt, mostly because I'm sure we'll be talking about this interview for days/weeks to come. Enjoy!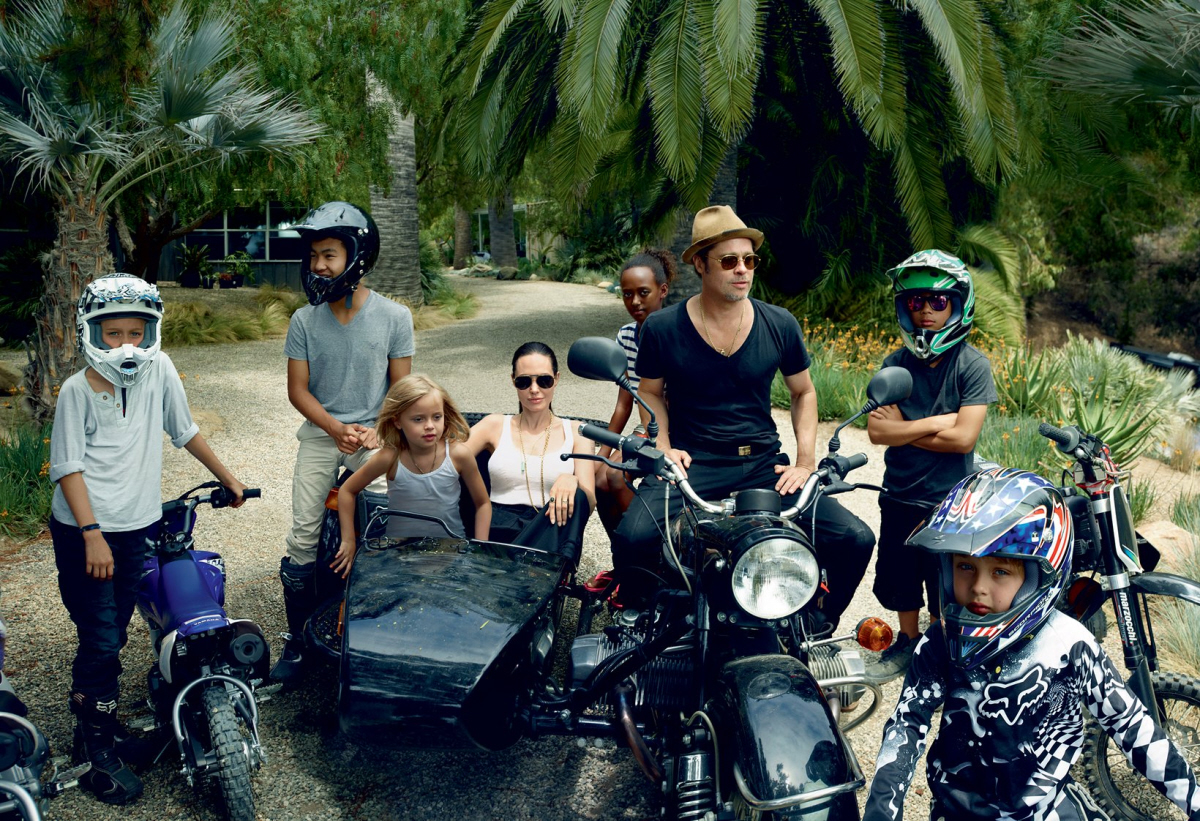 Photos courtesy of Annie Liebovitz/VOGUE.