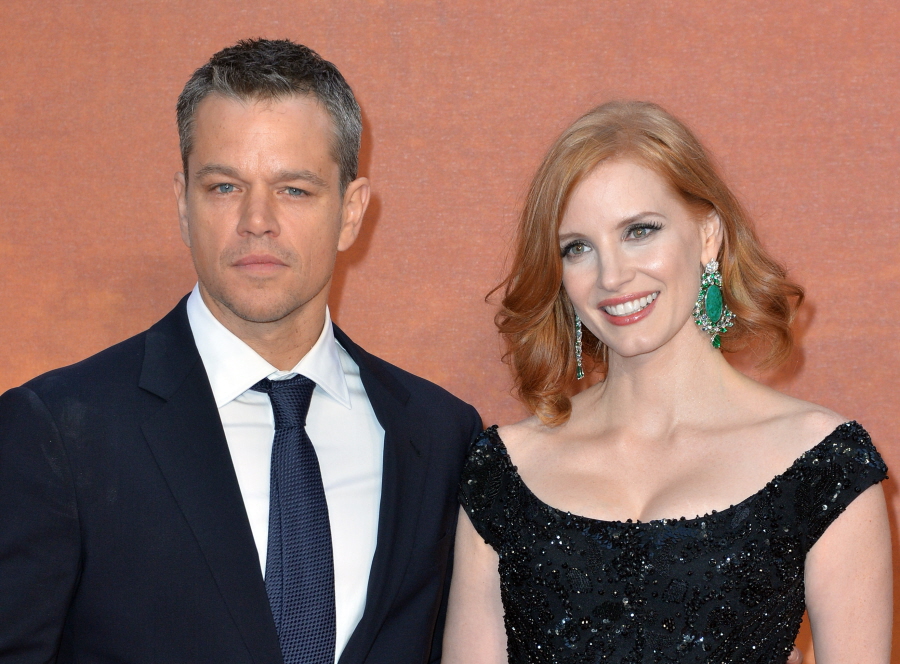 Back in June of this year, Star Magazine had a very interesting story about Jessica Chastain's pay for The Martian. Without a doubt, Matt Damon was always going to be "the star" of The Martian, but the film also features a strong ensemble with Chastain, Kate Mara, Kristen Wiig, Chiwetel Ejiofor and more. Star Mag claimed Damon got $25 million for the film and Chastain got $7 million. While Matt was the lead and he's "the movie star" and Oscar-winner, it's not like Chastain is some unknown actress. She has her own profile, she's an Oscar-nominated actress and she was front and center throughout the promotion for the film as much as Matty D. It seemed weird that she made so much less than the white dude, right? And now it turns out that Chastain made even less than what Star reported.
Actress Jessica Chastain and actor Tom Hiddleston joined HuffPost Live to discuss their new movie "Crimson Peak." During the conversation, Chastain opened up about her feelings on the wage gap between men and women in Hollywood, and revealed that she actually made a quarter less than what was reported for her role in "The Martian."

On the wage gap: "It's wonderful that people are starting to talk about the wage gap, and really that it's an issue. Women can talk about it, [but] it actually moves me a lot to hear men talk about it as well. I think the film industry is an incredible group of people, and we've realized that there's a huge problem in that we need more diversity. We're not telling the stories of many, we're telling the stories of few. And there's also a huge problem in the wage gap, in front of the camera and behind the camera, across the board. And so the more that we all discuss it as a community that's what I think is going to help."

On her salary for The Martian: "And I've actually never said this, I think, so here we go! There's also misinformation out there. Like someone wrote an article once that said that I made a certain amount of money for 'The Martian.' I made less than a quarter of that in reality."
Less than a quarter of the $7 million reported. So, less than $2 million. My guess is she got $1-1.5 million. It's a lot of money for sure, but when the male lead is making 20 times what the most high profile female actor is making, that's a problem. That's not Chastain's problem, that's Hollywood's problem. I have to say, I kind of love that she's out there actually providing some real information too. And if Chastain gets any push-back, I hope she goes public with that as well.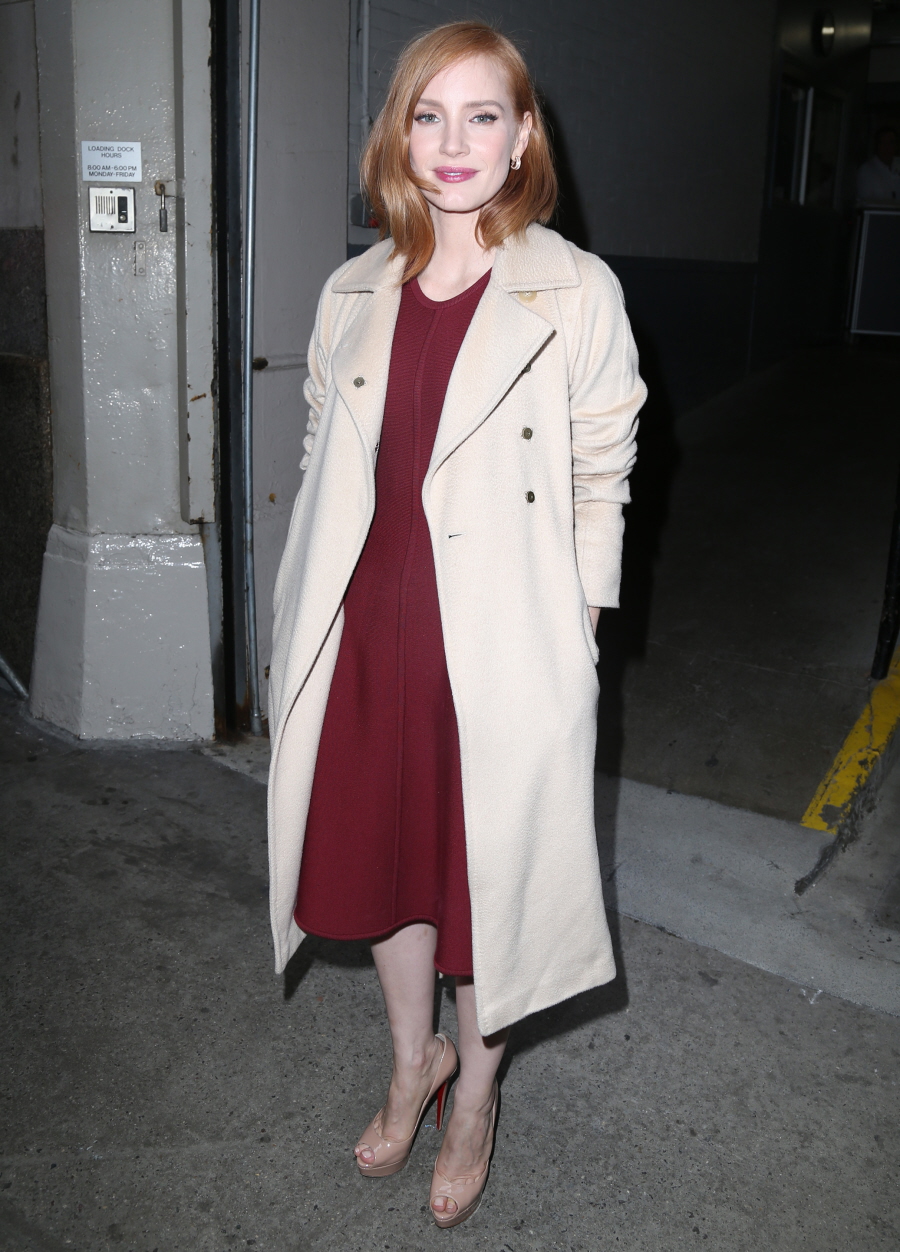 Photos courtesy of Fame/Flynet and WENN.